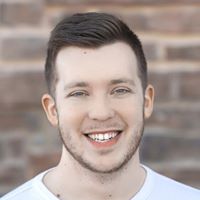 Josh Mathin
Working experience
2005-2006 - Owner of JoshMartin.tv - Create the business your followers deserve. Business Strategist.
Skills
All types of communication
Brand protomtion
SMM
SRM
Bussiness Strategy

Technical skills
Adobe Photoshop
Microsoft Office
Haro
Buz Sumo


Language:
English(native)

Bio
Josh is Branding Strategist with just the right amount of POW to help you create a brand that everybody will love!
Josh is not a member of our team but he is a great expert in branding