Many people today is looking for RAW to JPG converter software for Windows 10 PC and this can definitely set one back in the business world if they don't have an easy program to turn their images to JPEG. Most websites will not allow the download of RAW formats in the first place. Converting an image can allow someone to upload the image without problems to websites and other platforms. JPEGs are one of the most common formats of images that a person can use for uploading images to websites, to email, and other programs, so it is important to know how to convert a RAW image to this format.

What is a RAW image?
A RAW format is basically an image that was taken from a camera and does not have much processed data. As a result, images are impossible to edit, print, or upload to programs and websites. Compared to JPEG images, RAW images aren't processed in the camera that you used. However, professional photographers highly recommend using RAW images when shooting footage because the quality of the image is greatly increased. Images tend to have more color contrast, and greater brightness, which results in a beautiful photo, compared to a JPEG photo that is compressed within the camera.
When journalists shoot RAW footage, they are able to capture the image in detail. This assists a photographer when they are shooting multiple images in a small span of time or trying to capture a moving image.

Why is Software Needed?
The software is a great and easy choice when you need to conversion. There are many different programs available to you that will make RAW images easy. When you turn your RAW images to JPEG, the result that does not have as much quality as image did. However, by using a converting software, the loss in quality is minimal.

What is Batch Picture Resizer?
Batch Picture Resizer is a simple image converting program that is super easy to use. One of the features that Batch Picture Resizer has, is the ability to prevent the enlargement of images, which will make sure that they do not come out blurry after conversion. Finding the desired images, you want to do it on your computer is easy with Batch Picture Resizer with its folder panel feature. Additional features has include the ability to add a watermark, adjust image quality, a black and white mode, image resizing, file conversion to many formats, renaming your file, preview option and much more!
Batch Picture Resizer is only available for PC Computers.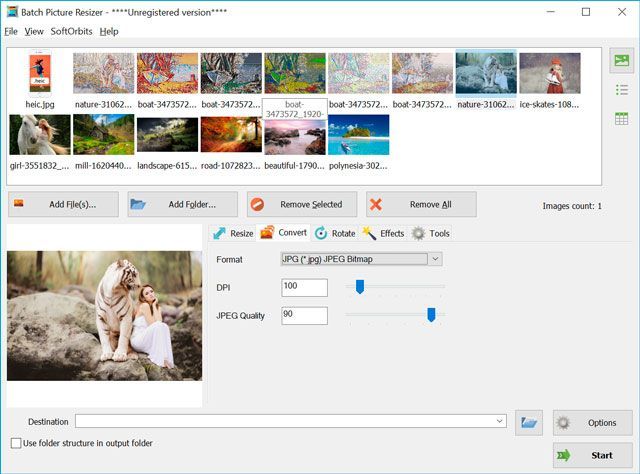 How to use Batch Picture Resizer to convert RAW to JPEG:
The following steps will guide you on how to use the Batch Picture Resizer to transform your images and make adjustments as needed.
If you haven't already, download the program.
Launch Batch Picture Resizer
Add images into the program
Select the Add files button. Select the images. Click Open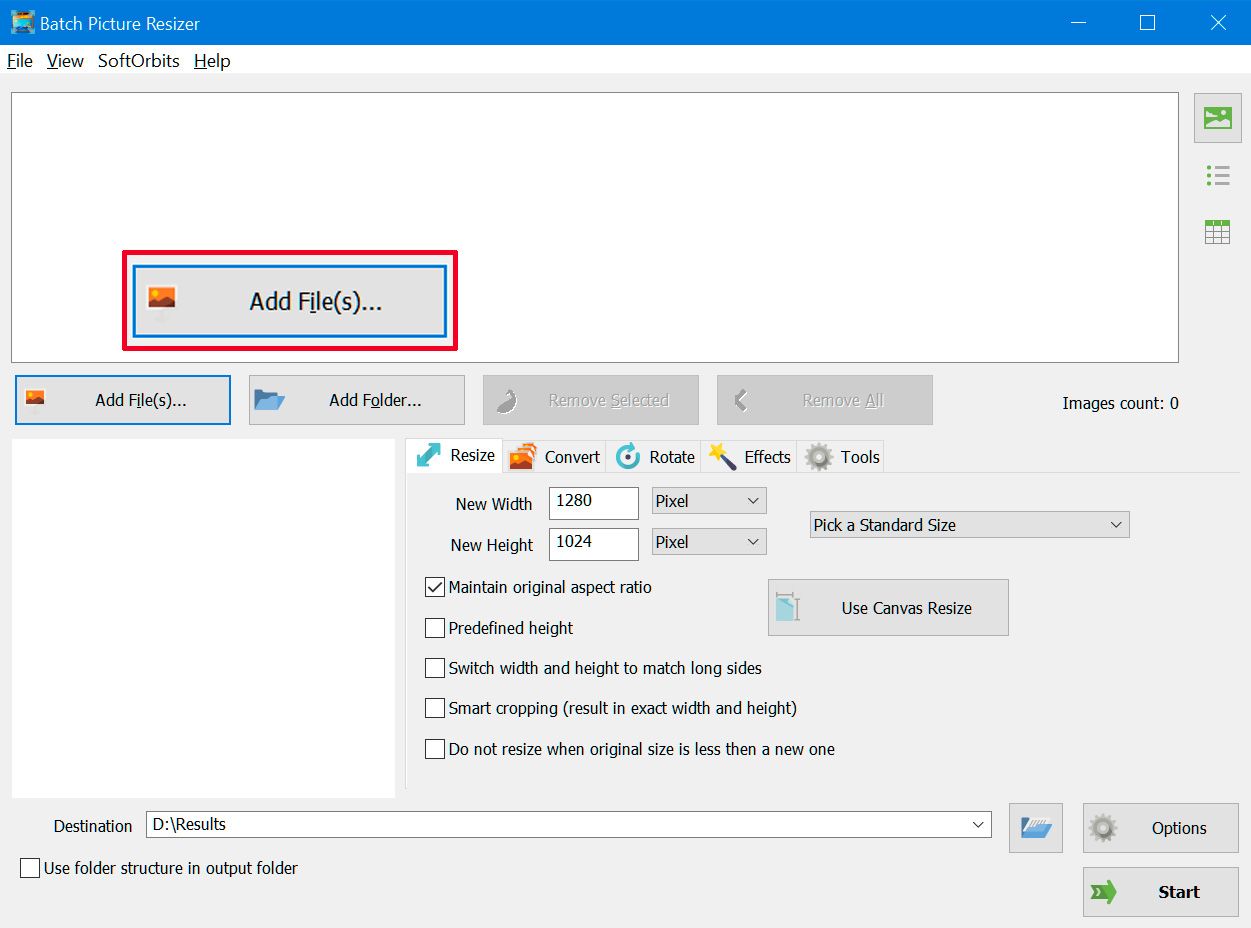 Select JPEG format (adjust quality as needed)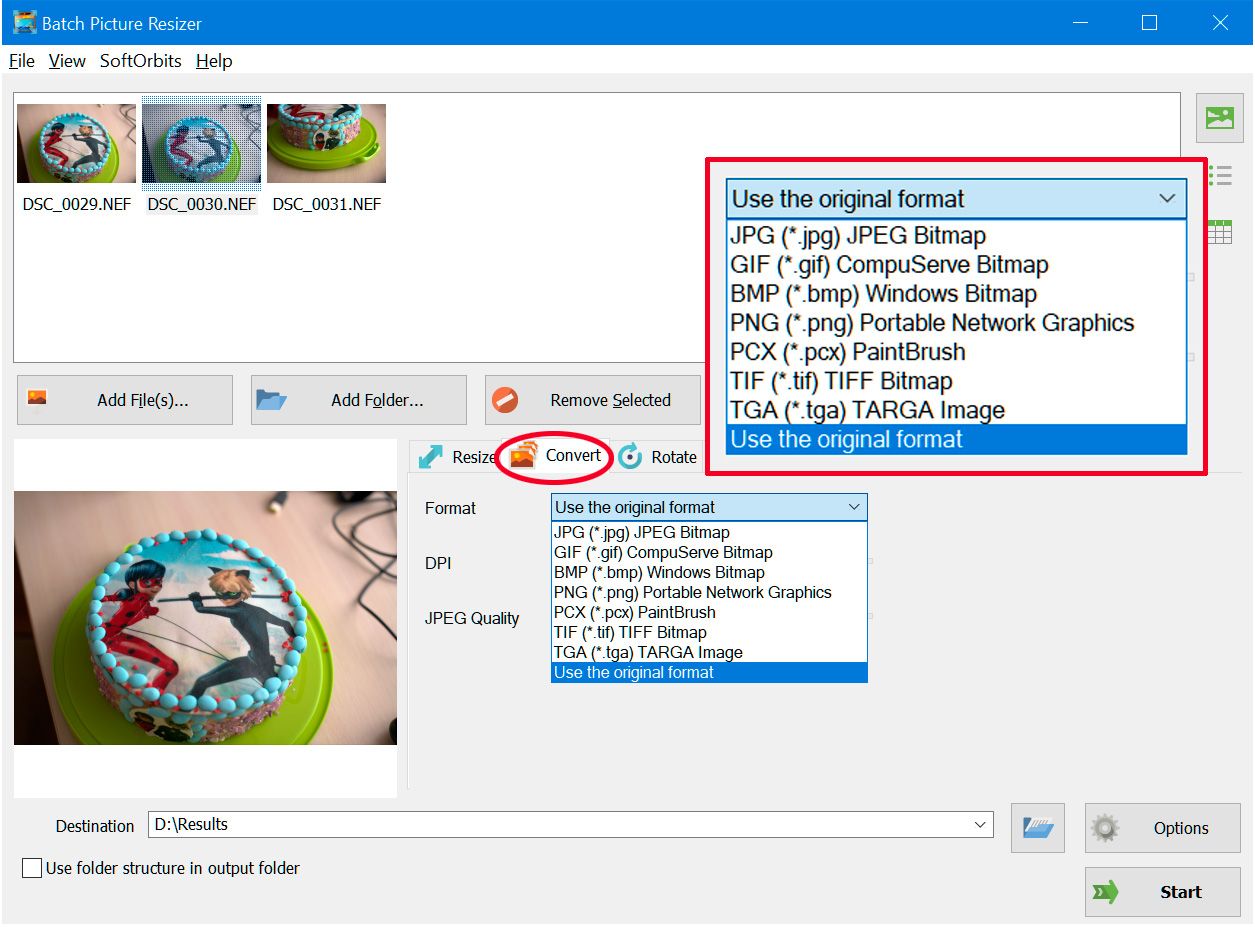 Click the Resize tab to change resizing options or to keep the size of the soruce images. Make sure the time says Maintain the original aspect ration.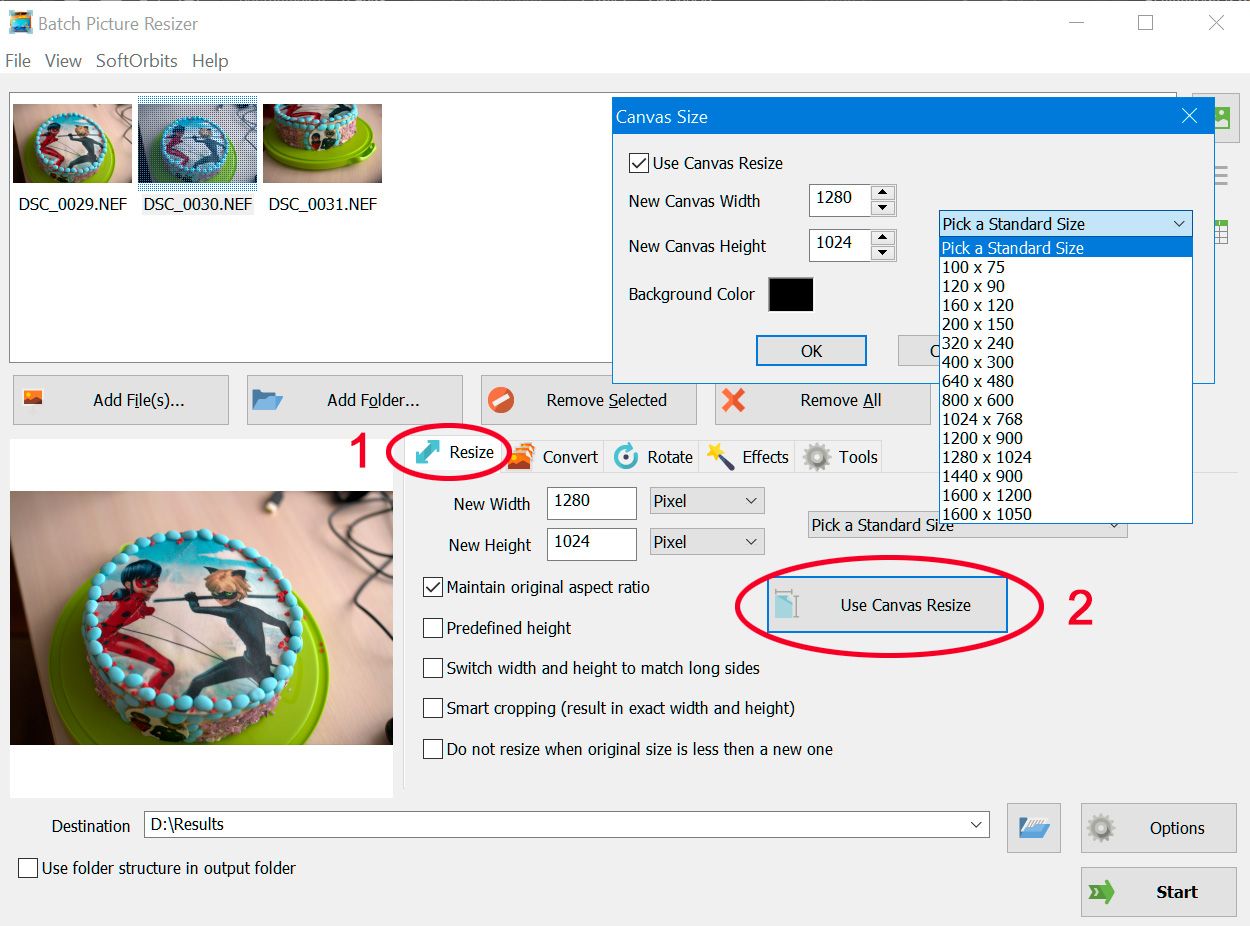 Add watermarks (Optional)
If you want to add a watermark to your image, check Effects / Watermarks and type the desired text into the text box (ex: property of…)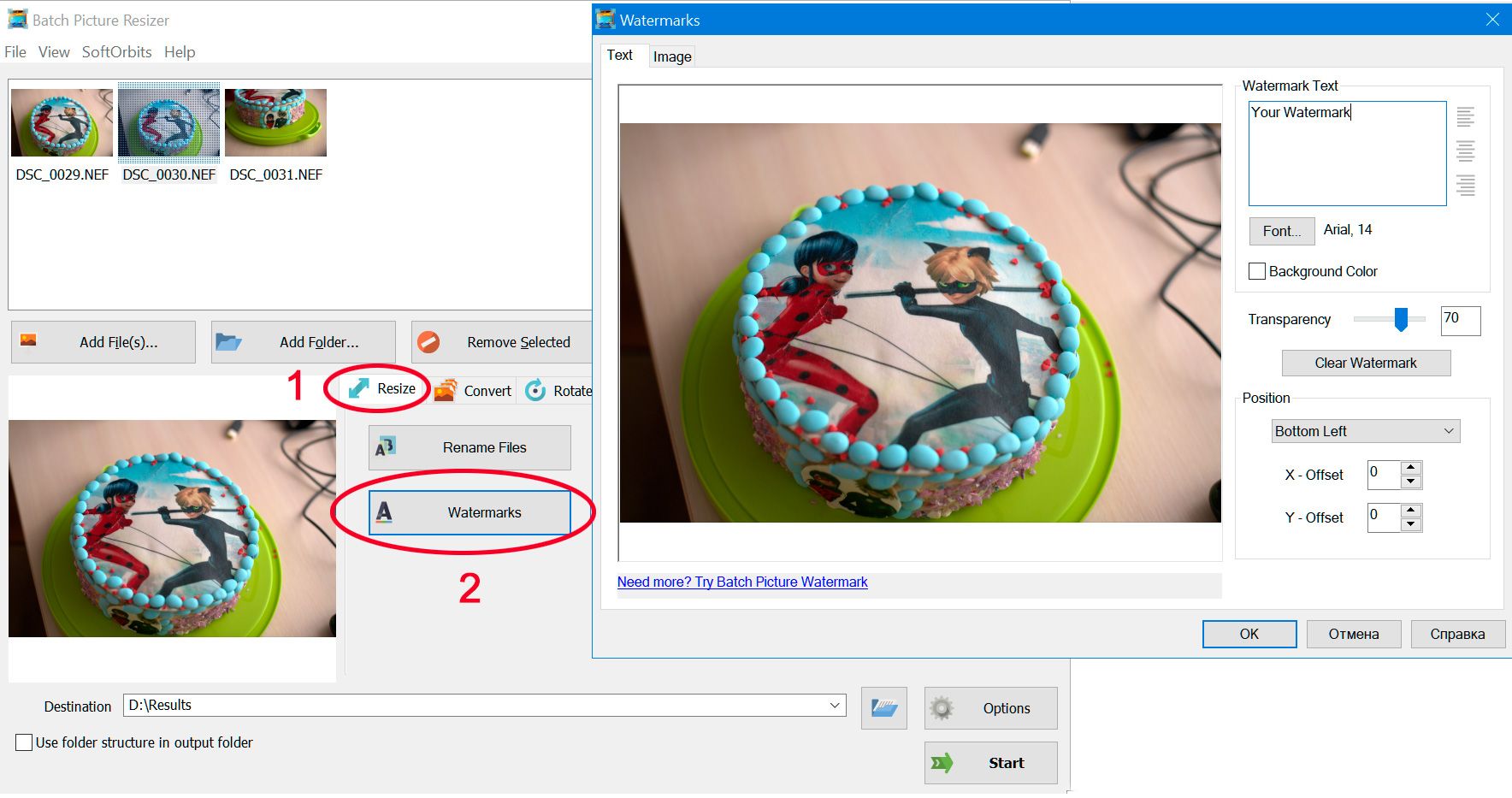 How does Batch Picture Resizer Compare to Other Image Converters?
Compared to many image converters, Batch Picture Resizer is very intuitive. This means that it is very easy for beginners to use. RAW to JPG Batch Converter doesn't just turn your image from a RAW image to JPEG format, it allows you to resize them as well. Image converters such as Simple RAW to JPG converter, an online converter, has options to resize your image, transform the image, and compress the image, but unlike Batch Picture Resizer, you can only use one of these features at a time. Not all image converters also batch process. For example, you can't use multiple images at once.
Additionally, Batch Picture Resizer has a free trial option. Most software programs require you to purchase them before download, or require purchase in order to explore all the program's features. Also, minor updates are free for Batch Picture Resizer, so not need to buy a new version and you may using the current version a long time.Online image converters, such as RAW Pics IO, often require a very strong internet connection and browser if it has a batch feature.

Because you download Batch Picture Resizer, spotty internet connections do not affect the conversion speed and you don't need a browser to transform your images to JPEG.

How to Convert RAW to JPEG in with Photoshop
See this video guide that shows how to save RAW in the JPEG format in Adobe Photoshop.
RAW to JPEG Converter Software Alternatives for PC
The following is a list of excellent converting software options.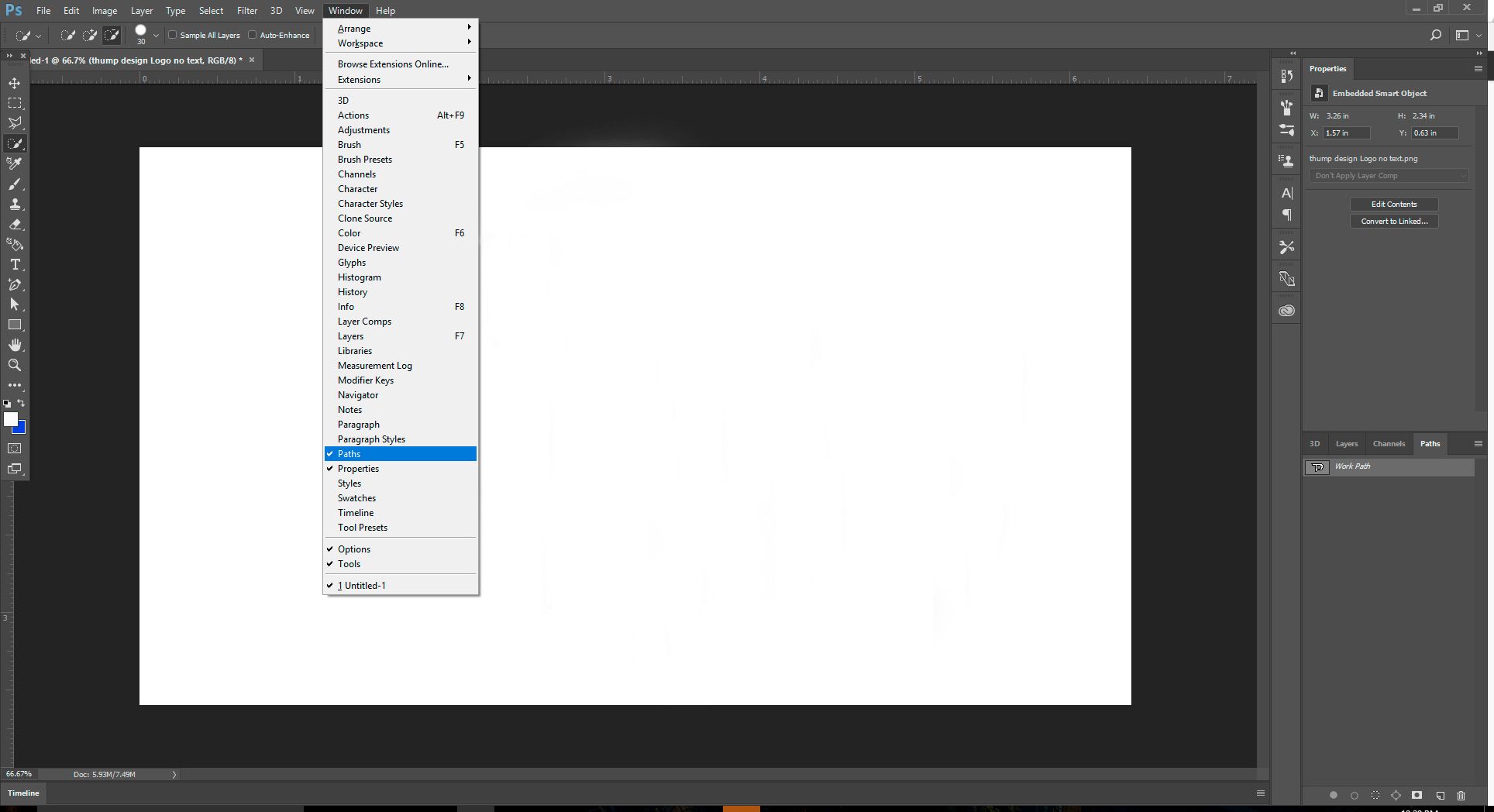 Steps on how to convert image using this software.
1. Open photoshop after download
2. Click on files
3. Click on scripts
4. Click on image processor
5. Click on select folder
6. Add the raw image(s) into it's own folder
7. Click on save in same location (you can add a new folder as well by clicking select folder in the second panel)
8. Under file type under the third panel, check save as JPEG, and check Include ICC profile.
9. Click run
The software listed are software that have the option to convert your raw image to jpeg format. Each software has different sizing features, and
PICS.IO - RAW Online Converter Tool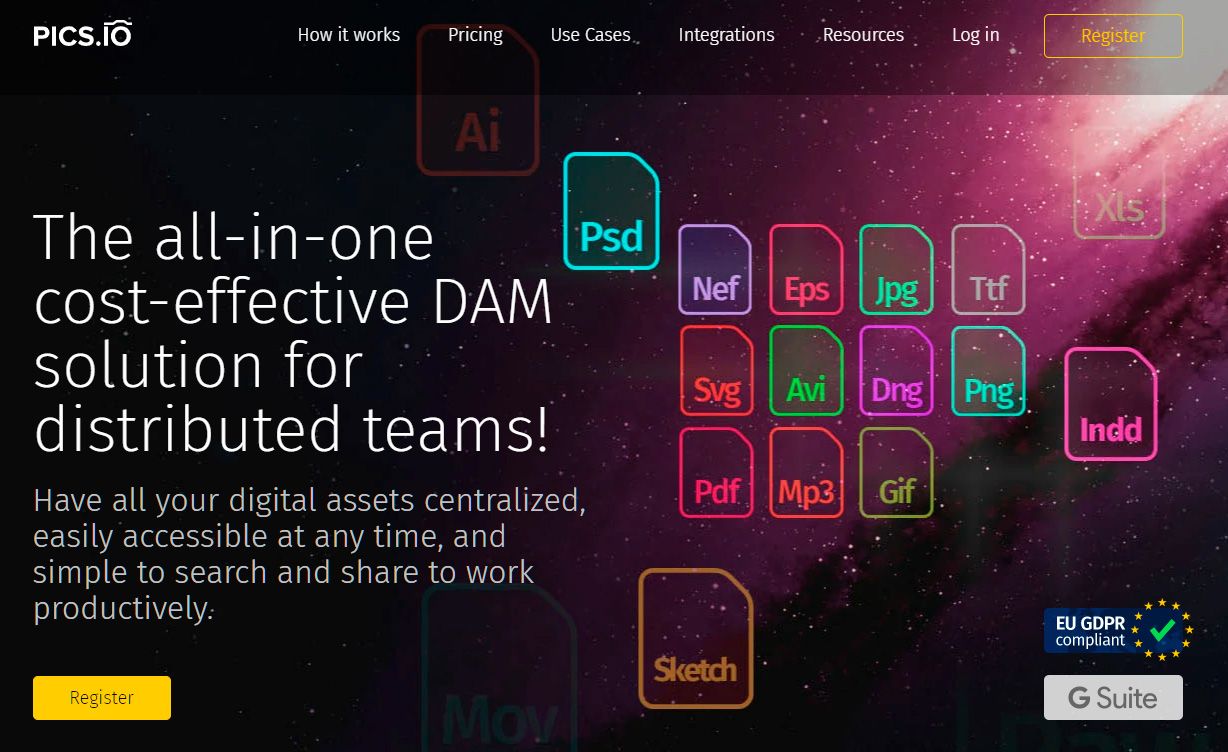 Steps on how to convert image using this software.
1. Open the google search engine and search 'Raw PICS IO'
2. Click on Open RAW Converter and Viewer link
3. Click on Open files from computer or you can drag and drop photos into the window
4. Select RAW images to download
5. Click open
6. Click save this file
7. Name file and increase the quality to the maximum amount possible
8. Click Ok
9. Another window should appear: Click Ok
10. Close your browser
11. Your converted file should appear on your desktop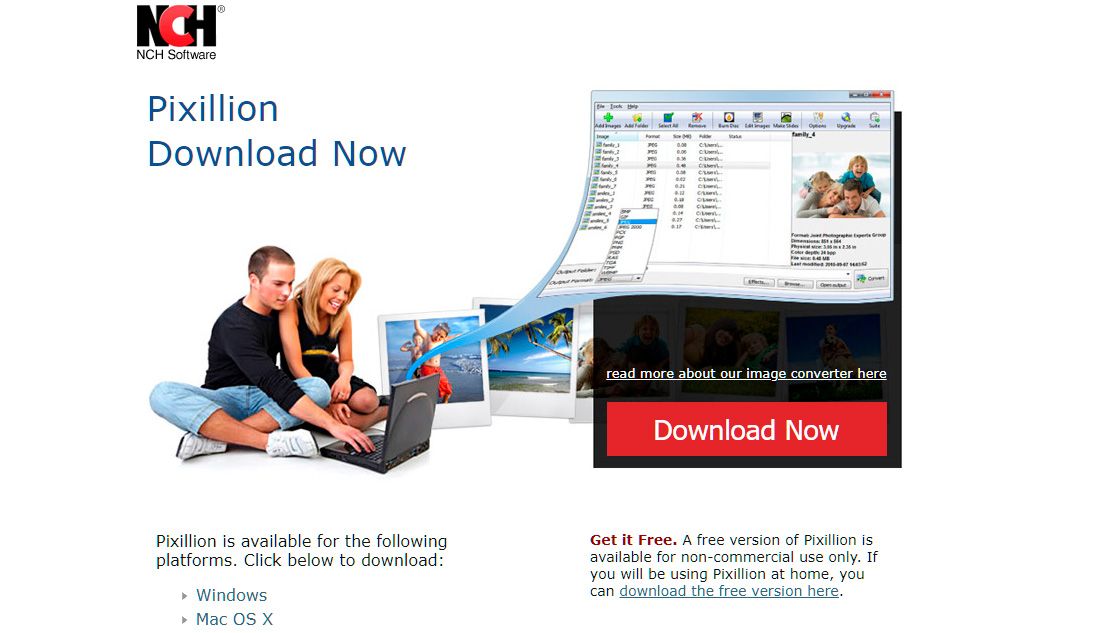 Steps on how to convert image using the software.
1. Drag and drop your photos into the application
2. Enter your ideal size you want your image to be
3. Click convert to convert your image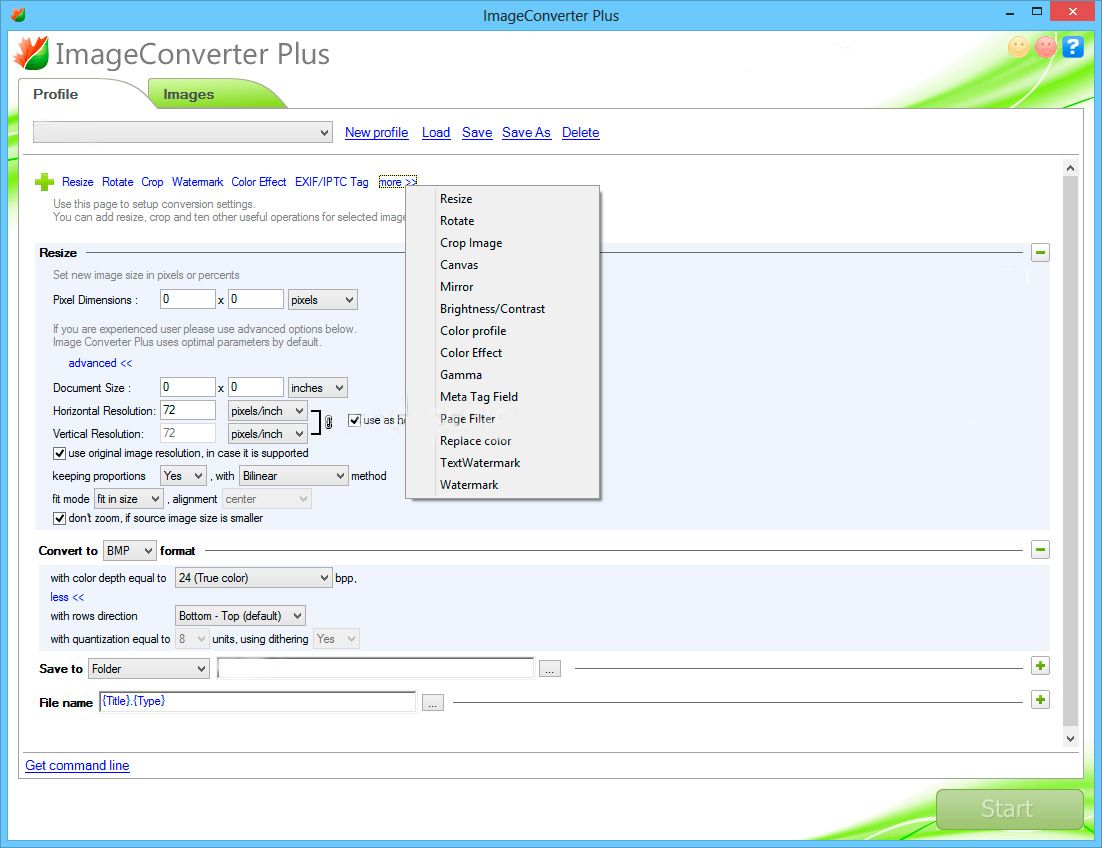 Steps on how to convert image using this software.
1. Download and install the software
2. Select the images you wish to convert to jpeg
3. Right click on the images
4. Hit convert to
5. Click on custom conversion
6. A window will pop up asking you wish format you want to convert your image to, make sure you click the jpg option.
XnConvert - easy for beginners to use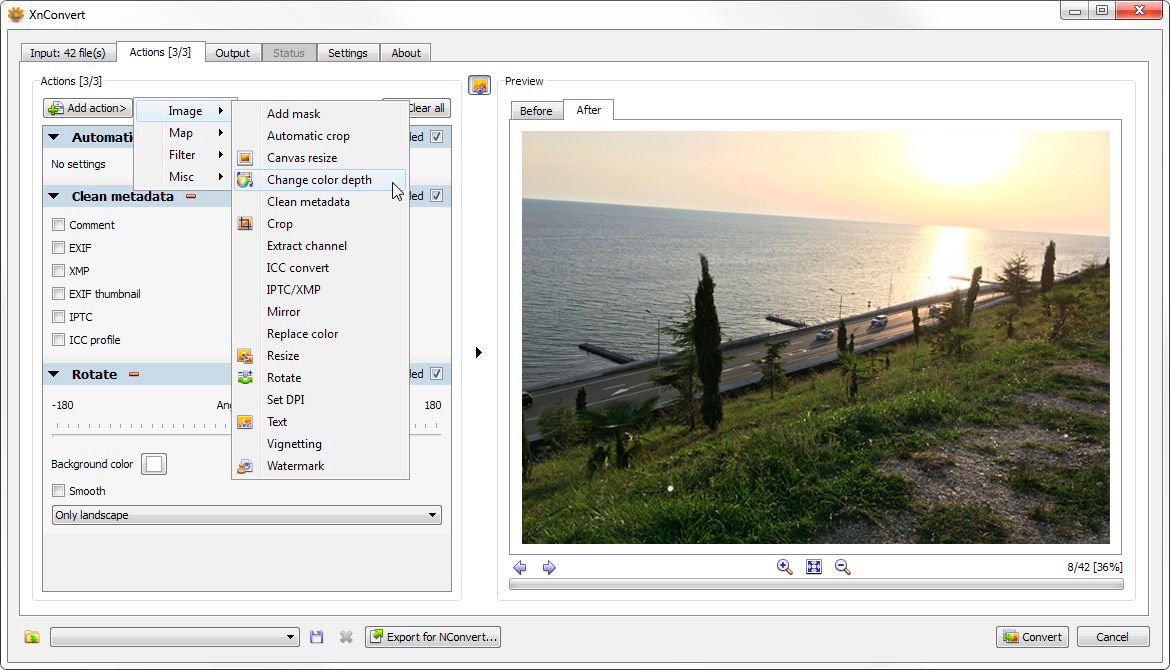 Steps on how to convert image using this software.
1. Launch the program after download
2. Click the add photo icon on the top of the open window
3. Download the photos you want to convert into the program
4. (optional step) Click on the edit photos icon
5. (optional step) While editing you can choose to add filters to your photos by clicking on add filters and then ok
6. Select the setup icon
7. Under format, select jpg
8. Under settings select box for set output photos date and attributes same as original
9. Hit the settings button
10. Choose a compression option and alter the quality
11. Click ok
12. Click on the process icon

Conclusion
If you want to convert an image or multiple images from RAW to JPEG, the software you want to use is Batch Picture Resizer. Each software has different sizing features, and filters that can make your image look much more artistic than before. The Batch Picture Resizer is easy to use, allows you to add a watermark, process multiple images at once, and so much more. This software is used by professionals and beginners alike and is a highly recommended. Now that you know how to convert RAW images to JPEG, the struggle to know which software to use and how to do this is now over.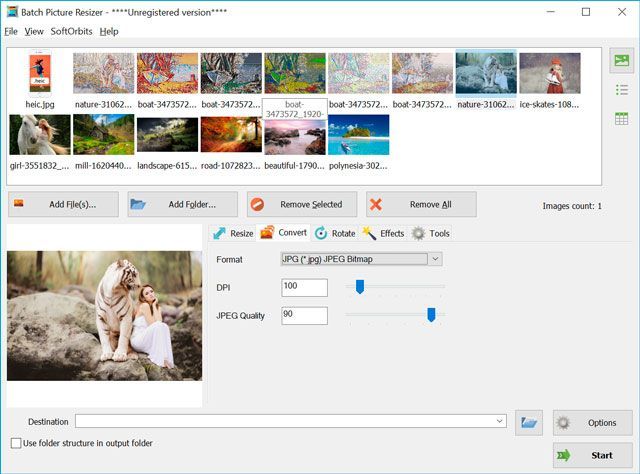 Converting your RAW images to JPEG file formats is all easy as long as you have the apt software installed on your computer. Either you are using Nikon, Canon or other type of camera, shooting in RAW is indeed beneficial as far as image editing and further photo processing are concern. However, without the appropriate software that supports RAW file images, all your best RAW shots are next to useless because you would not be able to open it all on your computer to process. With RAW files coming in various standards, not all image software applications can operate over raw images. Only few can do it like Softorbits' Batch Picture Resizer - a canon raw to JPEG converter that easily works on your images and have it all converted to a much preferred graphic format, which is the JPEG file.

RAW files have all the complete information needed to create an image so when you convert it into the compressed JPEG format, the good picture quality is quiet ensured.
Not only does it work with Canon raw images, but Batch Picture Resizer supports Nikon raw materials as well. Batch Picture Resizer is your easy Nikon raw to JPG converter download, which allows you to batch convert multiple images all at the same time.

First you have to download and install the software on your computer. Then open the images that are need to be done. Once all the images are laid down on the software's working surface, click on the output option format and choose JPEG for your final image format. Other operations can be performed along the conversion of your raw images - such as resizing, flipping, rotating the photos. To resize, just go to the resizing option and change the dimensions of the images. When all adjustments on the photos are set, just click on "start" to complete the processing.

🙋Frequently Asked Questions