What is a DNG file format?
DNG is a file format developed by Adobe. It is a publicly available archival format for storing raw image files. DNG stands for Digital Negative. Currently, Apple's iPhone DNG format offers a Pro Raw option.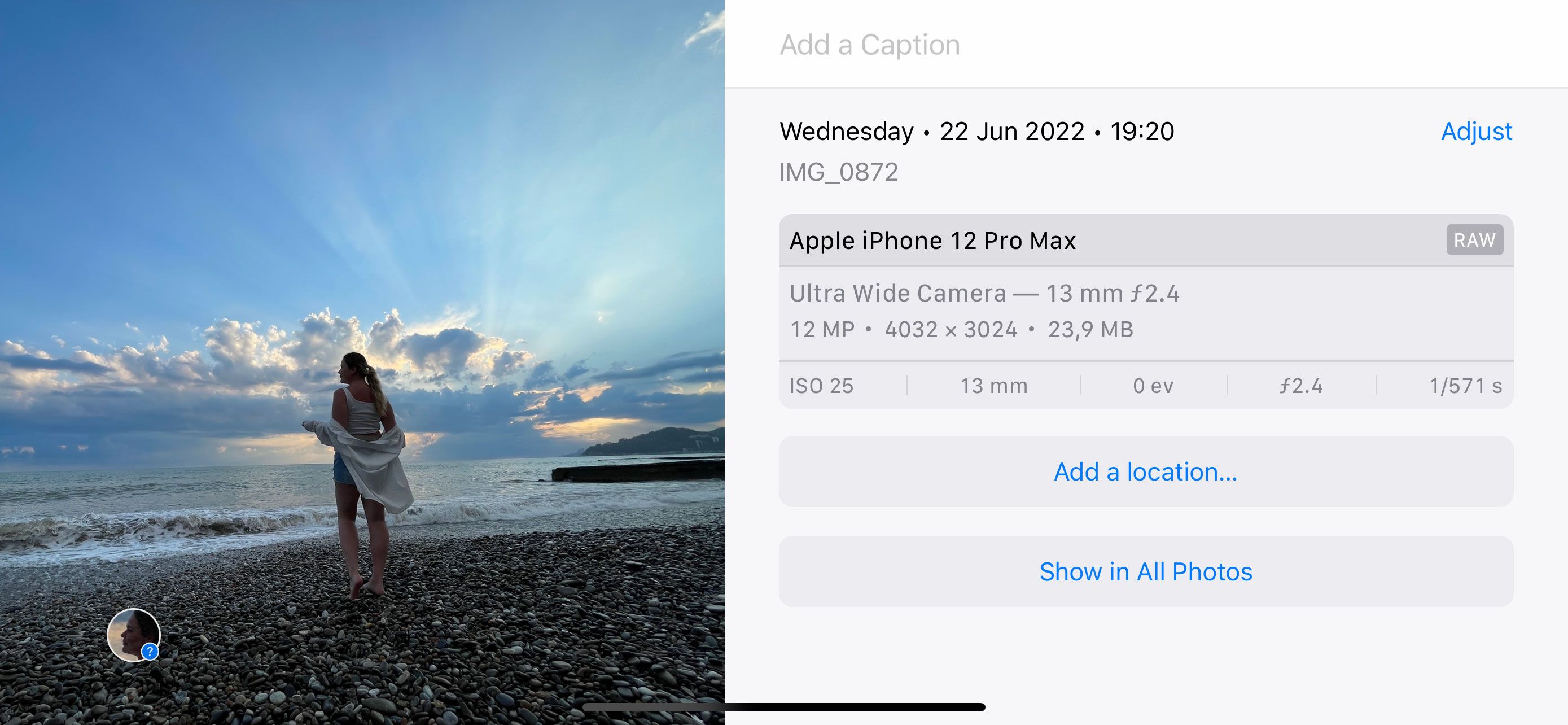 As the name implies, it is meant to be a negative file format that multiple applications and printers can use.
JPEG, on the other hand, is a lossy compression format. That means you lose some of the data when you change a DNG file to JPEG. The lost data is not essential for printing or displaying the image but may be necessary for editing.
That said, there are many reasons to convert DNG files to JPEGs. One reason is that JPEG files are much smaller than DNG files, so they take up less storage space. Another reason is that JPEG files can be opened in almost any photo editing software, while DNG files can only be opened in Adobe products.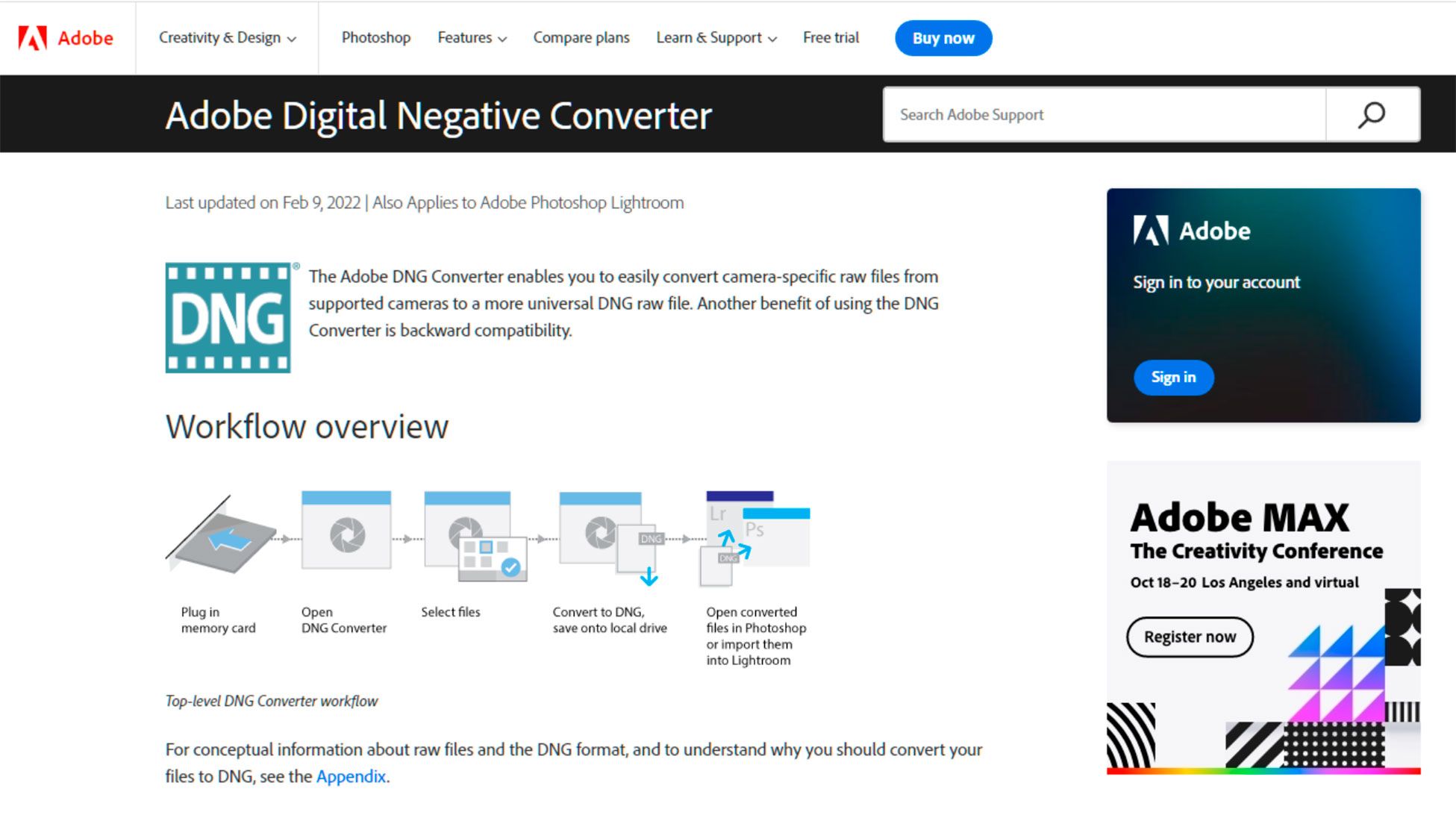 Finally, some people prefer the way JPEG files look to DNG files. So if you're looking to save space or edit your photos in a different program, converting your DNG files to JPEGs is a good option.
DNG vs. RAW: Which is better and why?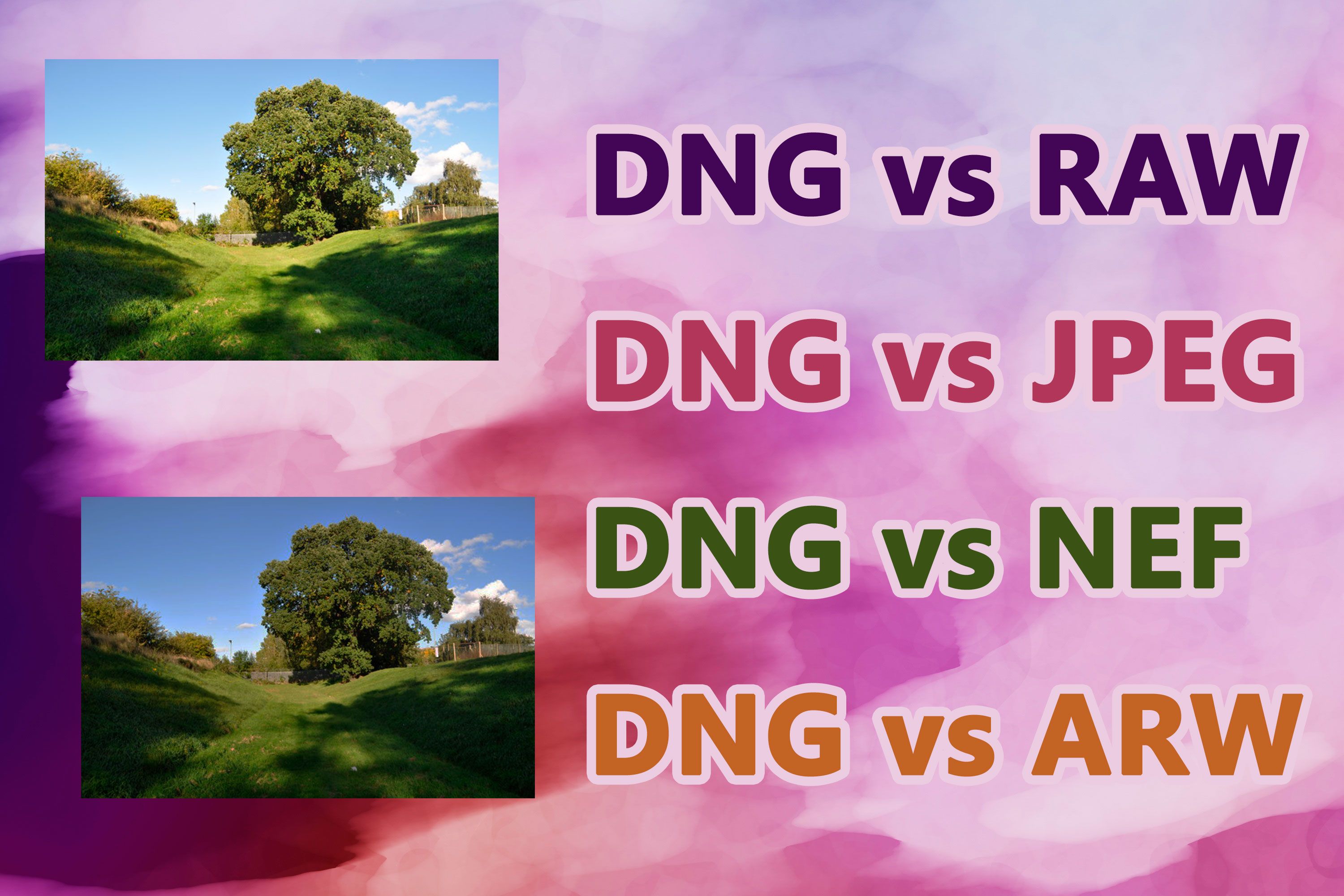 Is DNG the same as RAW?
DNG (Digital Negative) is not the same as RAW (raw) files, although they are both types of image file formats used in photography. Here are the critical differences between DNG and RAW files:
Pros and Cons of DNG vs. RAW
RAW:
Pros
Contains maximum image data for more flexibility in editing and post-processing.
Cons
Requires specialized software for editing.
DNG:
Pros
Compatible with Adobe software.
Cons
Strips out some information
May not be compatible with all camera manufacturer software
The key differences between DNG and RAW files:
Ease of editing

: DNG files have an advantage in editing. With DNGs, edits and changes are written directly into the file, making it easier to manage and store. In contrast, editing a RAW file can be more challenging, requiring a separate XMP sidecar file or conversion to other formats. Every RAW file is effectively stored as two files, which can be cumbersome.

Quality and file size

: DNG files are generally 15-20% smaller than RAW files, but the difference in quality is minimal. DNG files can also include the original RAW file as a safeguard. However, DNG files strip out select information, such as JPEG previews, GPS information, metadata, and specific camera models' focal points, lighting, and picture controls, to decrease file size and simplify storage and editing.

Memory and archives

: DNG files can be compressed, making them much smaller than RAW files, which makes them ideal for storage and archiving purposes. The United States Library of Congress uses DNG files for archiving. Additionally, DNG files have a helpful feature of self-checking for corruption.

Compatibility

: RAW files are specific to camera manufacturers and even different sensor models, which can create compatibility issues with third-party software. On the other hand, DNG files are designed to be highly compatible and can help ensure that you can always open your photo files, even if your camera brand stops supporting its native RAW file type. However, DNG files may only sometimes work seamlessly with software produced by camera manufacturers for their photographs.

Editing capabilities

: DNG files work well with Adobe programs like Photoshop and Lightroom, offering built-in shortcuts and streamlined processes. If you have many photos to edit, DNG files can be a good choice. RAW sidecars, on the other hand, are helpful if you collaborate with other photo editors. You can work together on an image by sharing the sidecar file with the original RAW file.
DNG vs. JPEG: Understanding the Difference
JPEG

, short for Joint Photographic Experts Group, is a widely adopted format for compressing and saving photographic images. It utilizes a lossy compression algorithm, which means that some image data is discarded during the compression process to reduce file size. As a result, JPEG files tend to be smaller than other formats, making them ideal for web use and sharing on social media platforms. However, the compression process also leads to losing image quality, albeit often invisible to the human eye.


On the other hand, DNG stands for Digital Negative and is a format developed by Adobe Systems. DNG is primarily used for storing raw image data captured by digital cameras. Unlike JPEG, DNG files are not compressed or processed, which means they retain all the original image data captured by the camera's sensor. This makes DNG files larger than JPEG files but allows for greater flexibility and control during post-processing. Photographers who prefer more control over the editing process often opt for DNG files because they provide more detail and latitude for adjustments.
When to Use JPEG or DNG Format
Considering the differences between JPEG and DNG, here are some situations where each format is best suited:

JPEG Format
Limited storage space or shooting in burst mode
Directly sharing images from your mobile device to other devices, social platforms, or websites
Unfamiliarity with post-processing or lack of image manipulation software
Shooting with standard camera apps on low-end Android devices
DNG Format
Retaining the original image for copyright purposes
Needing larger image data for extensive post-processing
Saving edits from Lightroom for future editing
Ensuring uniformity of RAW files captured by different cameras by converting them to DNG format
DNG vs. NEF: Choosing the Right Format for Your RAW Files
Regarding working with RAW files in Adobe Lightroom, whether to stick with the native NEF format or convert to DNG has been a topic of debate among photographers.

NEF as the Native Format

: Many users prefer to keep their current images in NEF format. Adobe Lightroom produces comparable quality output for NEF and DNG files. However, other software like Capture One claims that working with the native NEF format provides additional information and better output quality.

Benefits of DNG

: DNG, or Digital Negative, is touted as the

universal

file format for the future by Adobe. It combines the image data and metadata into a single file, eliminating the need for separate sidecar files. DNG is designed to be more future-proof, ensuring metadata compatibility across different software. However, some users question whether the advantages of DNG are merely hype.

Compatibility Considerations

: If you primarily use Adobe products like Lightroom and Photoshop, converting to DNG may be a viable option. However, if you use non-Adobe software like Affinity Photo and On1 Perfect Photo Suite, sticking with NEF might be more suitable. It's worth noting that some contests may have restrictions on images that have undergone any conversion process, including NEF to DNG.

Metadata Transfer

: One limitation of NEF to DNG converting is that not all metadata is transferred from NEF to DNG. For example, displaying the focus point selected with a NEF file may not be possible with a DNG file. This can vary depending on the software for processing and viewing the files.
In conclusion, deciding to stay with NEF or convert to DNG depends on your workflow, software preferences, and long-term considerations. If you primarily use Adobe software and value the benefits of a universal file format, converting to DNG might be advantageous. However, if you rely on non-Adobe software or have specific metadata requirements, sticking with the native NEF format could be the better choice. Ultimately, it's essential to evaluate your needs and consider the advice and experiences of other photographers to make an informed decision.
DNG vs. ARW: Which Format is Better?
When it comes to choosing between DNG and ARW (Sony's RAW image format), understanding their differences is crucial for making an informed decision. Both formats have their advantages and disadvantages.
ARW, as a RAW format, offers several benefits. It is ideal for high-priority projects like astrophotography, where more data is needed for better photo selection. Additionally, ARW files provide metadata, allowing you to change camera settings even after processing the data. The original file is preserved, enabling easy reversions.

However, ARW files have drawbacks as well. They are known for their large file sizes, which can quickly consume storage space and fill up memory cards. Editing and processing RAW files can take time and effort, making them less efficient for large-scale projects. Moreover, ARW files require post-processing, adding an extra step for users.
On the other hand, the DNG format offers distinct advantages. Being created by Adobe and compatible with Lightroom, DNG files work efficiently with this popular software. They also have smaller file sizes, around 20% smaller than RAW files, making them ideal for those with limited storage plans. Additionally, DNG files store changes and edits directly within the format, preserving the original file and allowing easy modification.

In conclusion, the choice between DNG and ARW ultimately depends on individual needs and priorities. If efficiency and compatibility with Adobe software like Lightroom are essential, DNG is a favorable option. However, for high-priority projects and the ability to retain the original file during editing, the ARW format is a suitable choice. Consider the advantages and disadvantages of each format to make the best decision for your specific requirements.