SoftOrbits Batch Picture Resizer
You can invest money in this software tool if you need a high-quality picture resizer. It can easily change the size of your photo without impacting its quality. Use of this software will help you to manage your photographs.
This software has several unique features for cropping images and changing their resolution, pixels, and format. Moreover, you can rename the entire batch and add a prefix, a date, a number, or a suffix. You can use rename file tools to add a suffix or prefix and rename these files.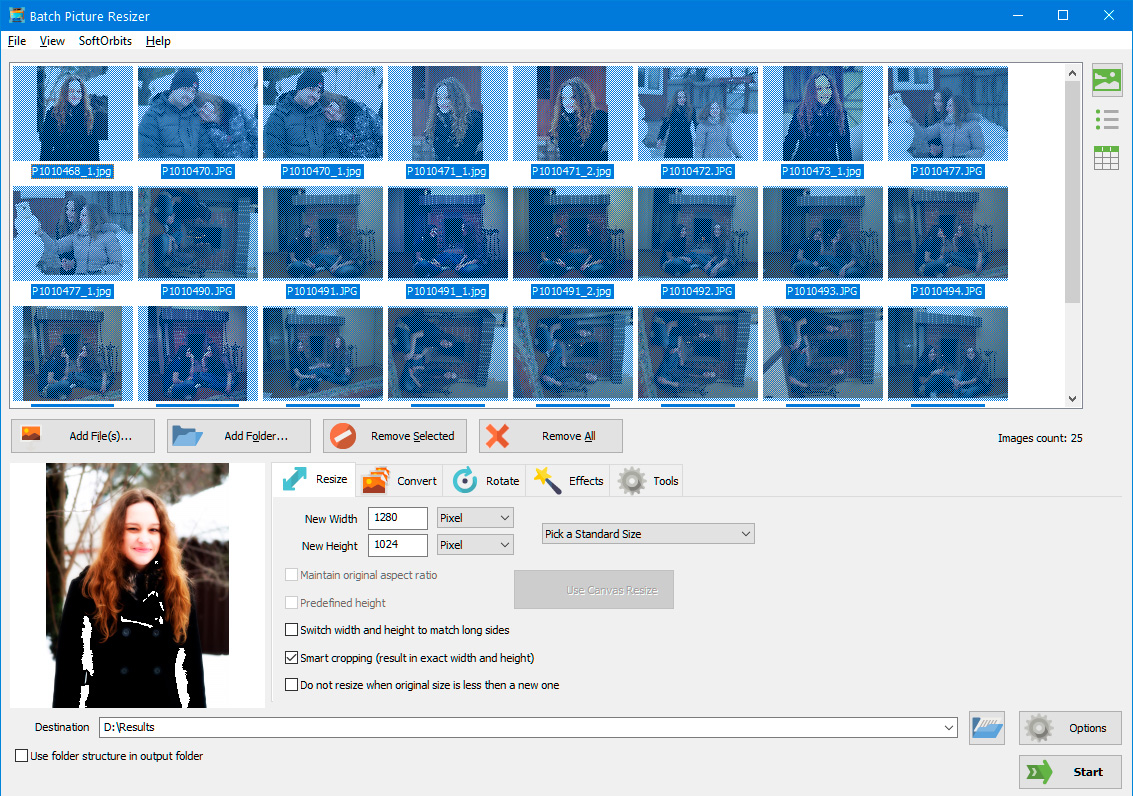 To automatically rotate images, you can select a rotate button to rotate photographs. You have to add specific files to rotate pictures. The photos will be easy to rotate without losing their quality. It is known as Lossless Rotation. Moreover, detect actual camera posture with the use of EXIF metadata orientation.