Do you have a folder full of bitmap images that you need to convert to JPEGs? Maybe you have a website that needs images in JPEG format, and you don't want to spend hours converting them one by one. If so, then this batch picture resizing tutorial is for you! In just a few simple steps, we will show you how to convert bitmap images to JPEGs using a free online tool. Let's get started!

What is a bitmap and what is JPEG?
First, let's answer the question: what is a bitmap? A bitmap is a type of image file that uses a grid of pixels to represent an image. Bitmap images are often used for logos or small images on websites because they can be easily scaled up or down without losing quality. JPEG, on the other hand, is a type of image file that uses compression to represent an image. JPEG files are typically used for photos or other images where quality is important.
Now that we know the difference between bitmap and JPEG images, let's learn how to convert bitmap to JPEG.

How to use Bmp To Jpg Converter?
Download Bmp To Jpg Converter
First you have to download and install the software on your computer. Open the images with the application.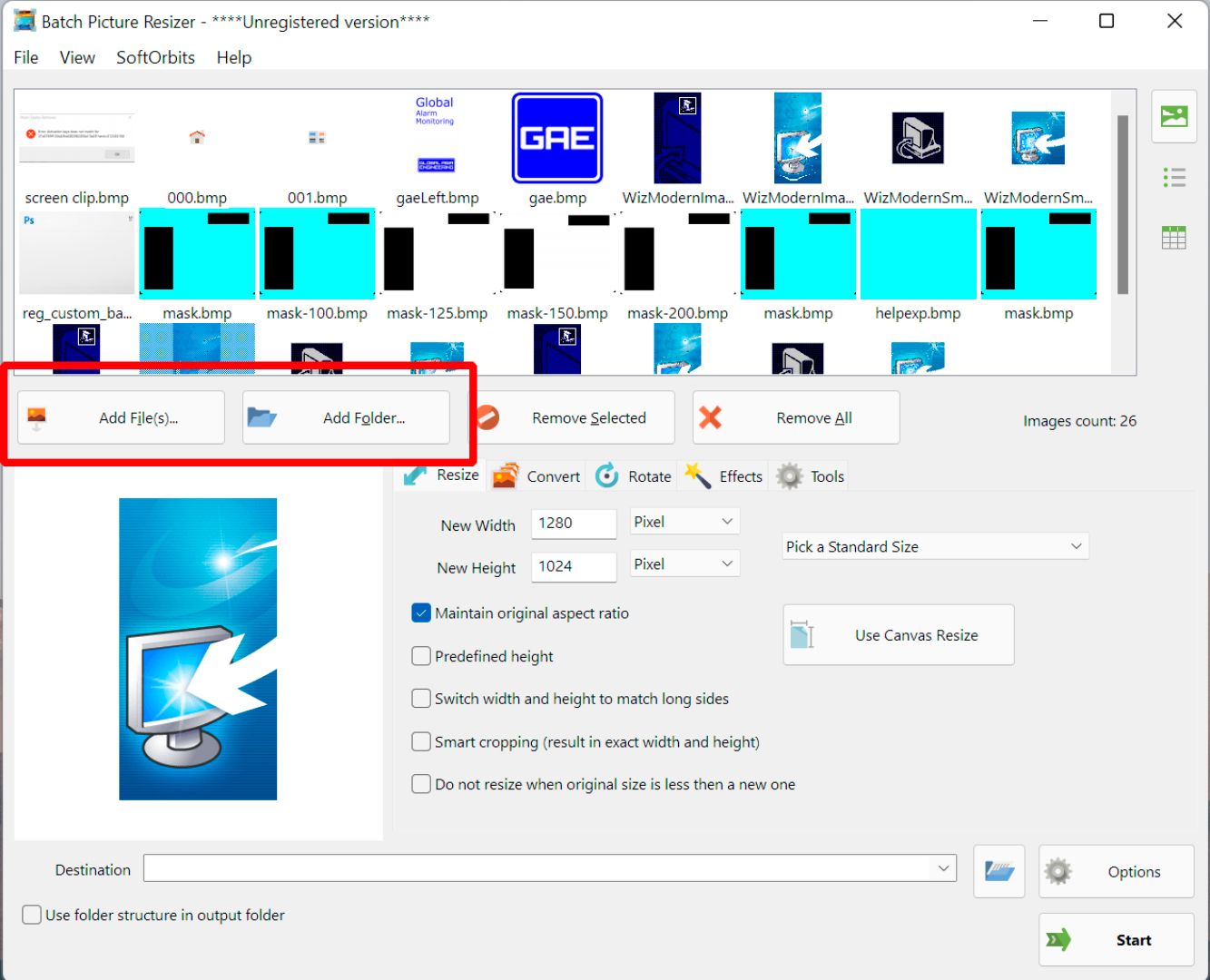 Set the output format to JPG
Click on the output format option and choose BMP for your image format.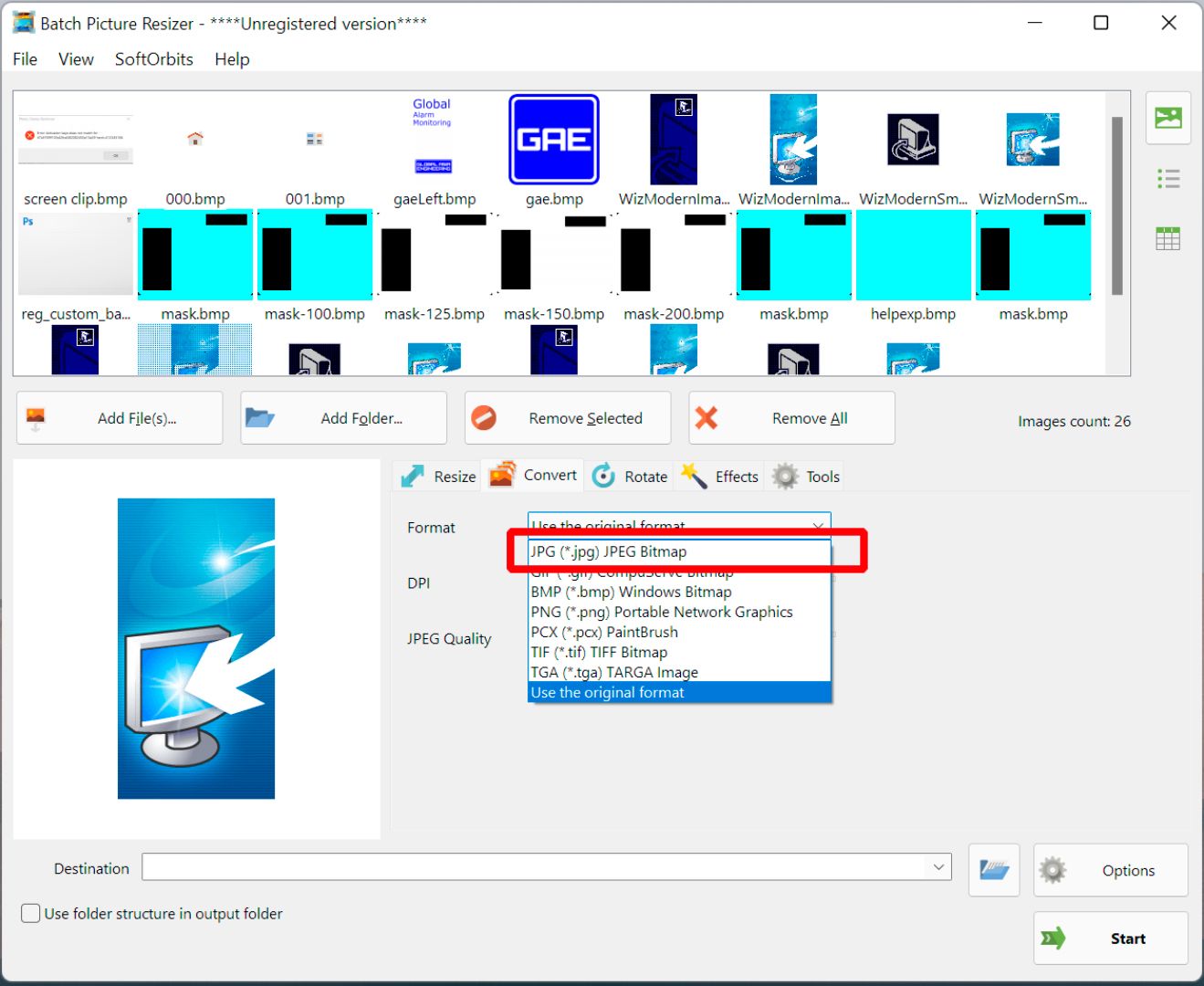 Convert BMP to JPEG in a Batch Mode
Hit the Start button to begin the processing of all the images. The same procedure will work as well in converting your images to other desired file formats. Batch Picture Resizer allows you to work on photos in a much quicker pace like no other image processing software!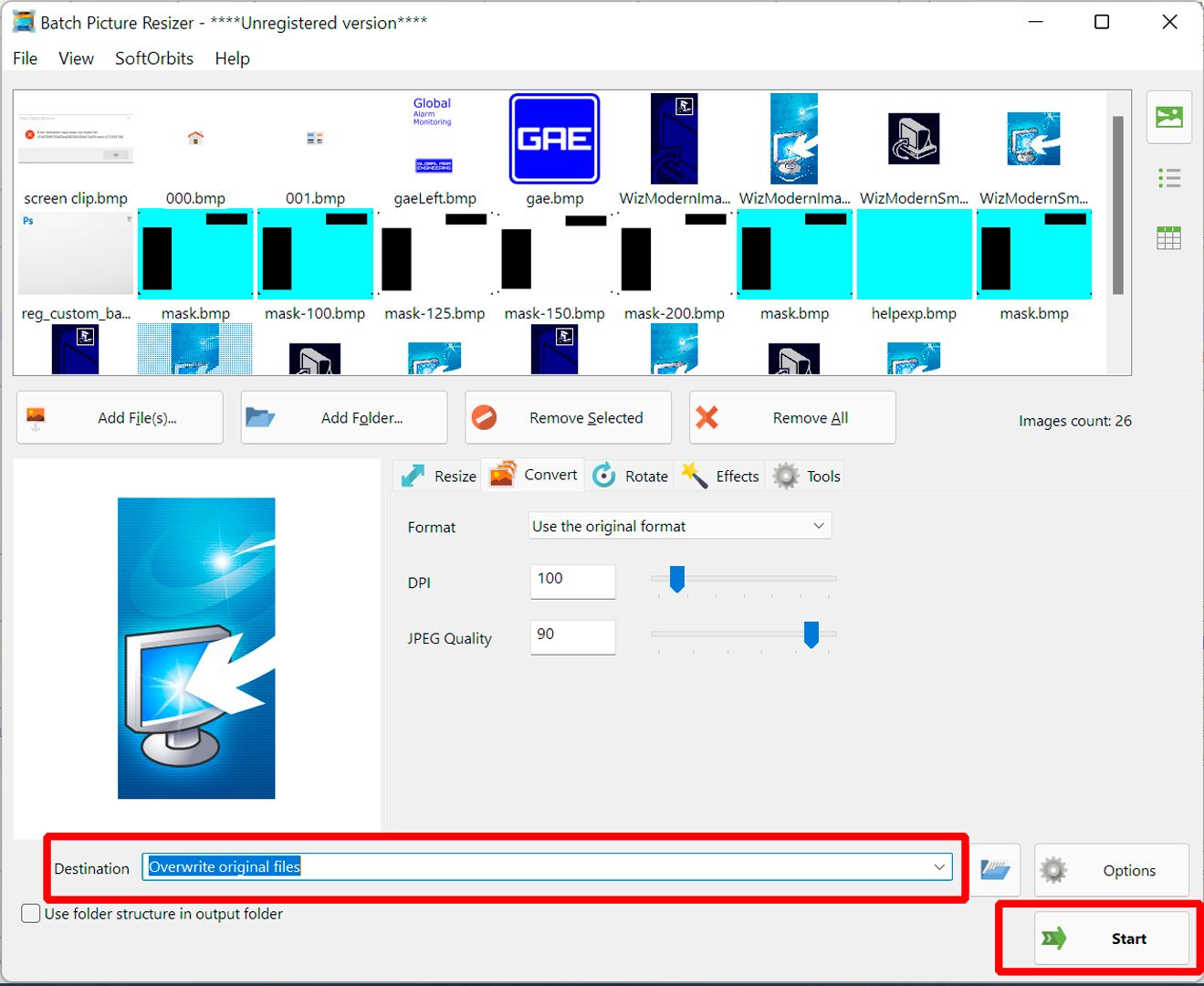 Bmp To Jpg Converter Features
Batch Picture Resizer comes with a user-friendly interface that features lossless editing tools. It performs a batch conversion of files to any of the image formats that it supports - JPEG, TIFF, PNG, GIF, PNG and lots of other forms. Batch Picture Resizer is very helpful, most especially in your bmp to jpg conversion. JPEG graphic file formats are much preferred for web purposes due to its smaller file size as compared to the rest of the image formats. Another good thing about Batch Picture Resizer is that it never diminishes the good quality of your photo once it has been compressed. From the uncompressed image details of BMP to the compressed format of JPEG, you are sure to get an image processed output in its highest quality possible. This BMP converter operates in lossless mode that would ensure the excellent visual quality of your images.
Aside from its image file converting function, Batch Picture Resizer also performs other various tasks such as resizing the dimensions of your photos, adding up watermark and logo for the copyright protection, flipping, rotating and mirroring as well as setting your images into grayscale. The tools featured in this software are all easy to learn and use. You can effortlessly figure out how it is used. Also, Batch Picture Resizer software works compatibly with different versions of windows operating systems.
Program has Explorer context menu intergration as right click image converter.

Bmp To Jpg Converter Download
All you just have to do now is to download bmp to jpeg converter on your computer and open the images using the application.
Make the necessary alterations on the pictures by clicking on the appropriate modification options. For resizing images click on the resizing option then go to the output format option and choose JPEG file. Do the other changes you need to make like applying watermark or logos if needed. Once you're all done in setting the adjustments, hit the
Start
button to finally complete the process.
Converting a lot of BMP images into JPEG format in a Batch Mode
Another great thing about Batch Picture Resizer is that it can batch convert BMP to JPG, allowing you to process multiple images all at the same time of the operation. Aside from the conversion function, Batch Picture Resizer can also perform batch job of resizing the images to make it more fit in web sharing and email uploading. Also, this software allows you to embed watermarks or logos for your copyright protection and you can flip, rotate, or mirror the pictures with still the highest quality on the output results.
Advantages of converting a BMP to JPEG
JPEG files are typically smaller in size than bitmap images, making them easier to upload and share online.
JPEG files use compression to reduce file size, which results in improved image quality over bitmap images.
Converting a bitmap to JPEG can be helpful when you need to reduce the number of colors in an image. This is often done when creating a smaller file size for use on the web.
Disadvantages of converting a bitmap to JPEG
Converting a bitmap to JPEG can often result in reduced image quality.
When converting a bitmap to JPEG, you may lose some of the colors in the image.
Tips for optimizing your JPEG files
Use a higher quality setting when converting bitmap to JPEG to avoid losing too much image quality.
If possible, try to crop or resize your image before converting it to JPEG. This will help reduce the file size and improve image quality.
Use a free online tool like PicResize to convert your bitmap images to JPEGs. This will allow you to batch process multiple images at once, which can save you time and effort.
BMP or BITMAP graphics files are uncompressed formats that present much more mapped details of the images. However BMP format comes with higher resolution bearing it a much bigger file size that makes it well suited for image editing and not for web uses. Thus, Softorbits brings bmp to jpg converter download for your
batch photo resizer
needs - the Batch Picture Resizer. With this image processing application, you can now easily convert and resize your images to befit in web sharing and email uploading.
About BMP Image Format
BITMAP graphics image format are indeed greater in quality and best use for image editing since it comes also in higher resolution. BITMAP or BMP formats are uncompressed format with much detailed map of the images unlike with the JPEG file that is compressed and comes with a smaller resolution. However, the two kinds have its particular purpose for having such nature of graphic formats. BITMAP indeed is higher in quality but its larger file size makes it less preferred for web sharing and email uploading. But with bitmap to jpeg converter, you are able to convert your BMP file to JPEG format with the file size reduced more than half of the original size.
🙋Frequently Asked Questions