Best Filmora Watermark Remover Software 2023
Although Remove Logo Now is an excellent filmora watermark remover tool, you can find other similar programs online. Most of these function in the same way, by requiring you to mark the logo with selection tools first.
Let us have a look at some of the best remover tools!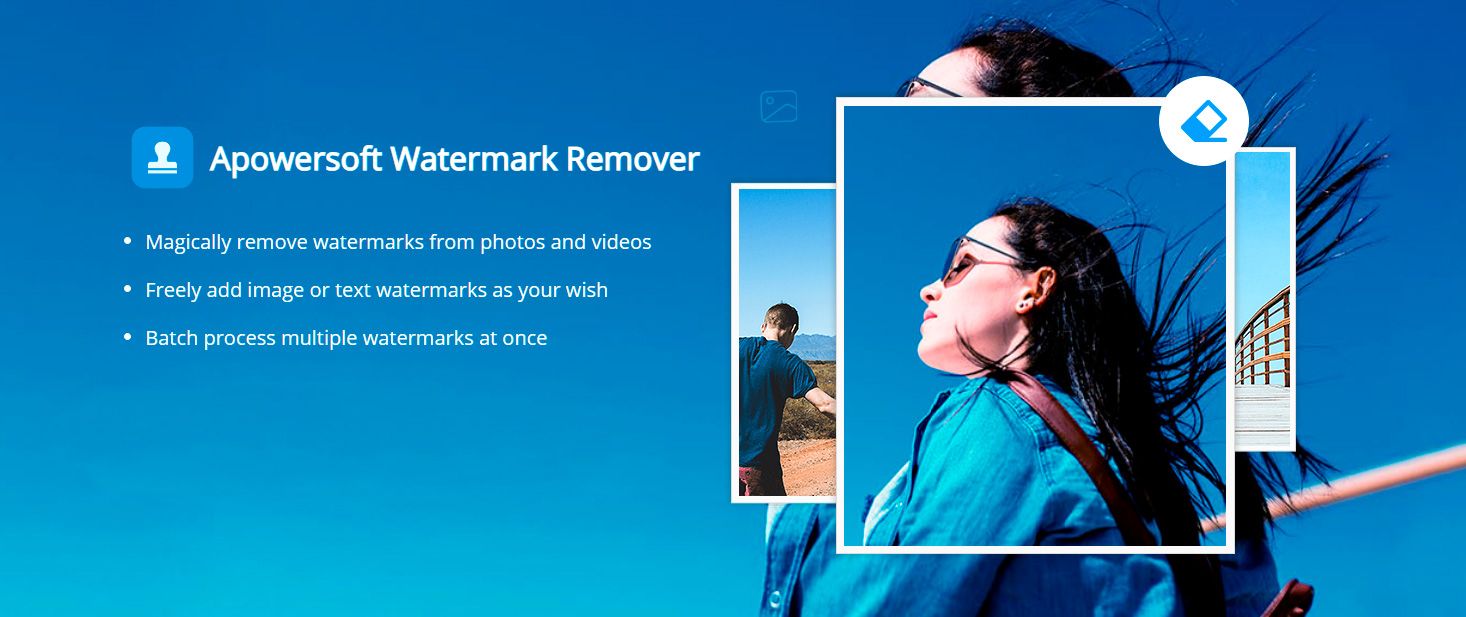 If you need one software that works for both images and videos, the Apowersoft Watermark Remover is good for you. As soon as you install and open the program, you will see an option to remove watermark for video and images, along with options to add your own logos.
While the Apowersoft remover does not have an automatic logo detection feature, it has the selection tool for marking the area with the watermark and even offers batch processing.
You can simply select the Filmora logo in one file, and delete it from the whole batch at once! This will save you a lot of time.
Like Remove Logo Now, this program also works with different formats like MP4, MOV, AVI, M1V etc.
VideoWatermarkRemover.com

If you do not want to go through the hassle of installing any software and making manual selections, you can check out Video Watermark Remover Online.
The best thing about this program is that it is completely online! Moreover, it detects watermarks on its own and directly gives you a clean video. You only have to upload your video and wait for the processing to get done!

Like the Apowersoft Filmora Watermark Remover, the BeeCut is also a combined tool which can be used for both images and videos.
After you install the program and open the file, you will get rectangular selection and freehand selection tools using which the Filmora logo can be selected and deleted. BeeCut also offers a video editor program which can be used for trimming, adding text overlays and other effects.