Make your video clear from annoying and unnecessary objects and faces by using video editing software. There is multiple software on the market that provide much more features than just blurring the faces or removing the logo from video clips.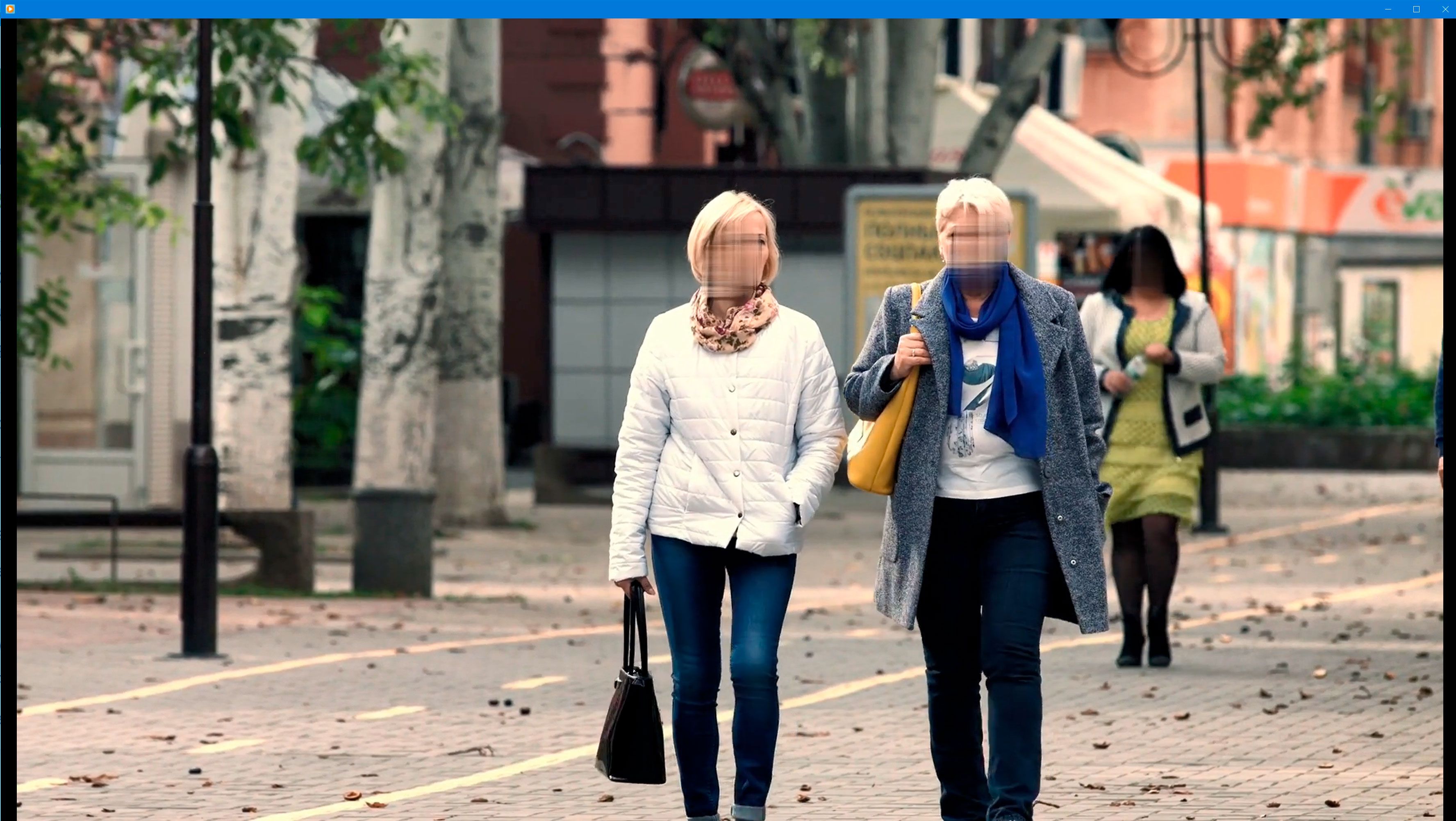 The user-friendly, easy-to-download software by SoftOrbit allows you to blur the unnecessary objects from the video as well as adjust the appearance of the video by applying different effects and styles to it.

How does face blur work for videos?
The photographers use different software to remove or blur annoying objects, text overlays, logos, watermarks, and faces in the videos they capture. Remove Logo Now will be the best solution to blur faces in a video or edit the video in several possible ways.
You are allowed to remove a watermark that annoys you while watching the video, clear the video by removing the channel logo, and edit people's faces by applying the blur effect to the faces even if they are in motion in the whole video.
To blur out a face in a video is really easy and simple with various paid and free software available. Keep reading to know more.

Software to blur faces
Do you want to blur all the annoying faces in your favorite video captured at some public place? Well, we have got you covered. The automatic processing of software to
remove watermark from video
will blur the selected area even if you have created different intervals of the same video.
Here is a sequence of steps that you have to follow to understand the processing of the incredible features of this software to blur face in video.

How to blur face in video
Download and install

Remove Logo Now software from the official website of SoftOrbits. Then, complete the registration and allow access to the storage of the device.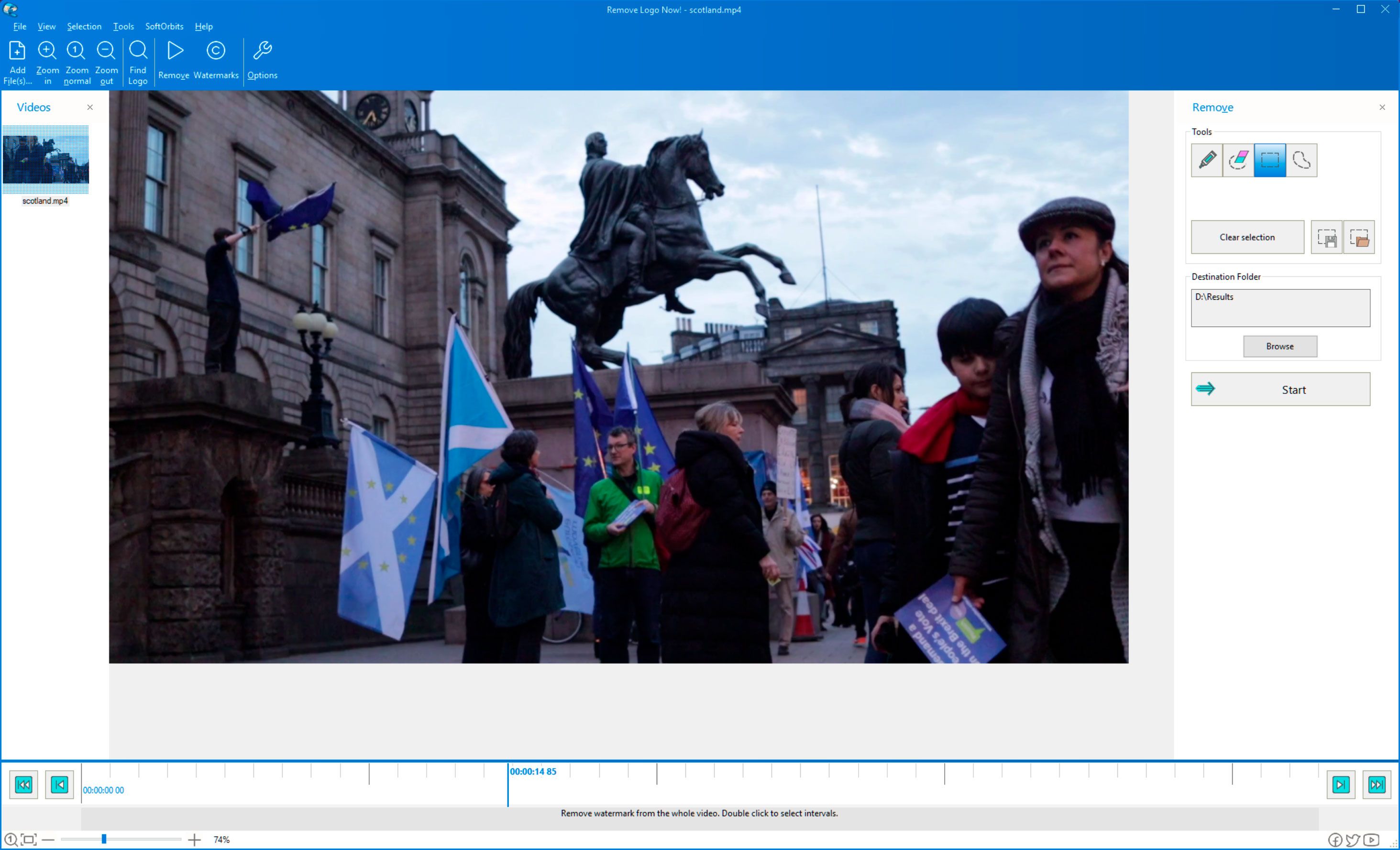 Use the manual marking feature to

detect faces

from the video. After marking, the software will automatically blur those marked faces.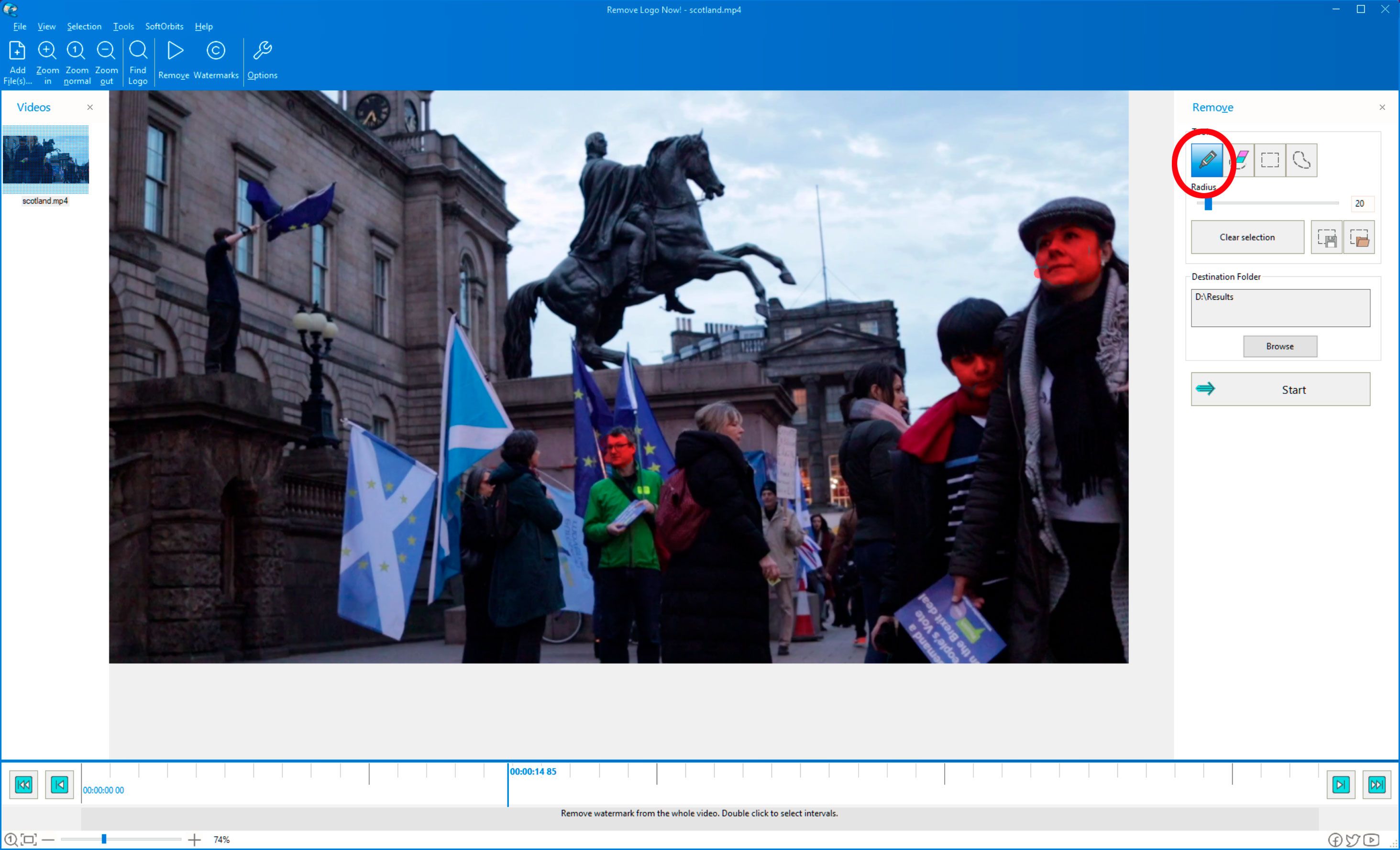 The usage of this software to blur faces in a video is easier to understand as the interface of the software is user-friendly, and the whole processing is optimized.
Another advantage of the face blur video app is that it provides the facility to divide video into

specif intervals

to blur objects or faces from a part of the video.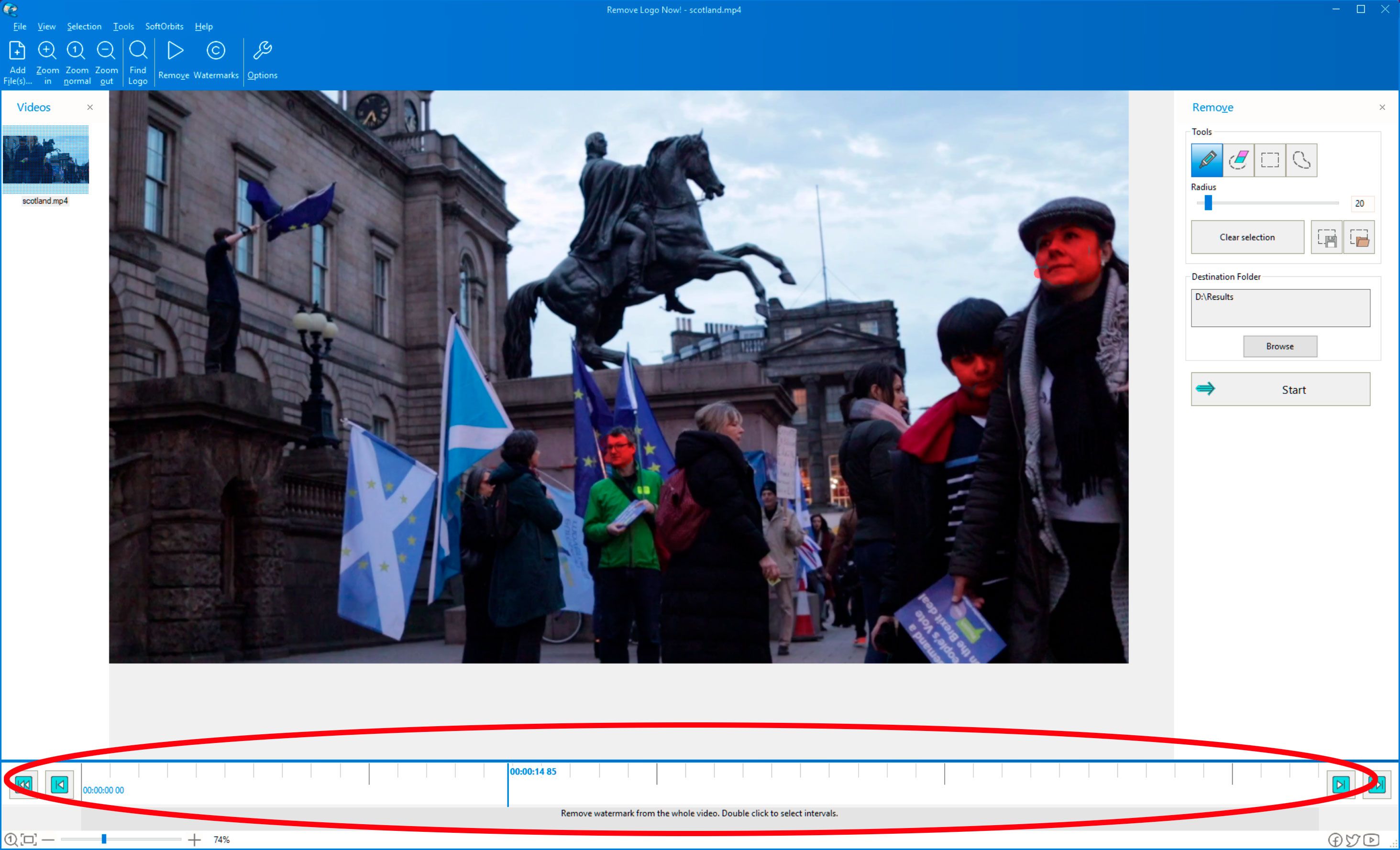 Finally, set the

destination folder

and push start. Voila! It's done!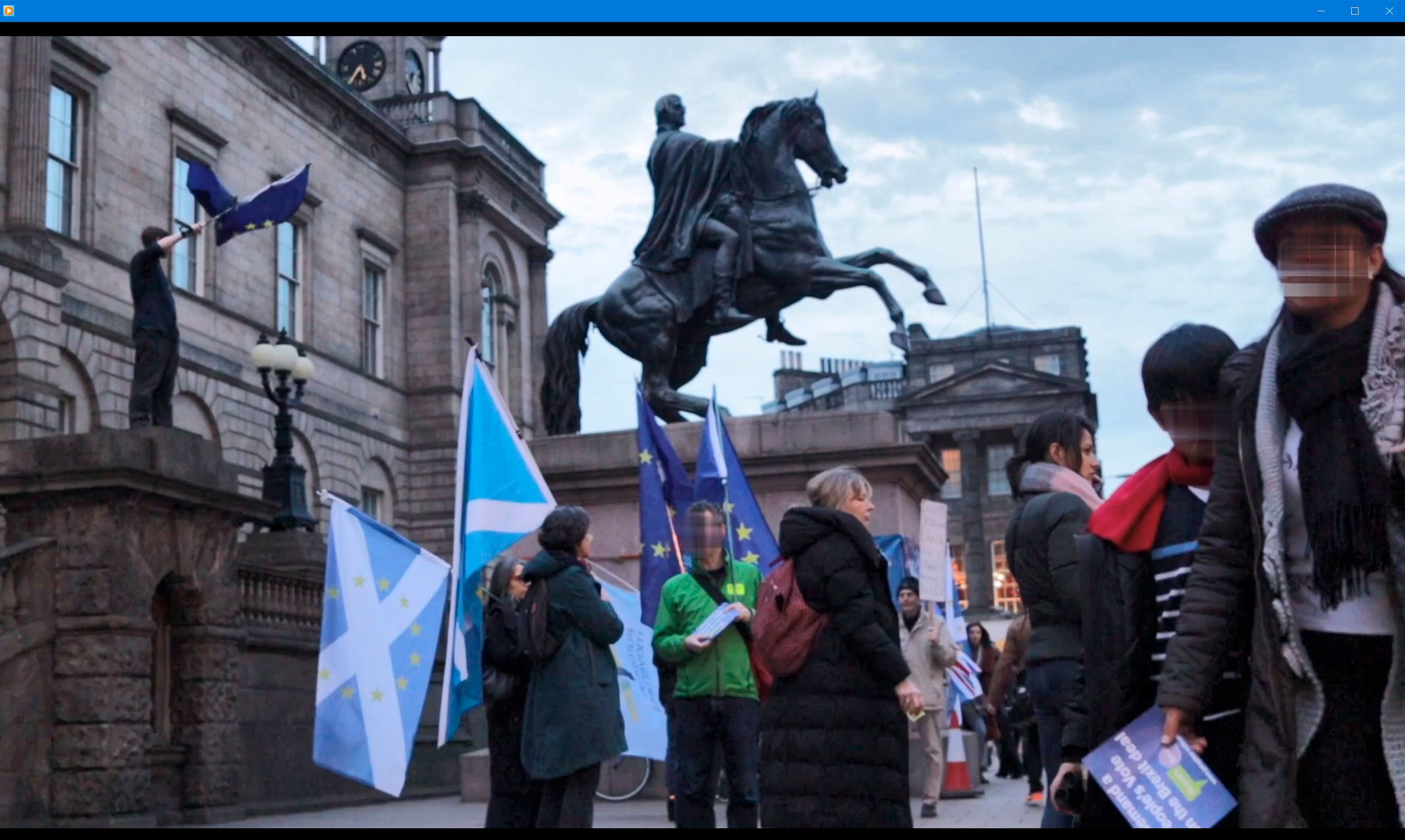 The shot blur face detection is easier with the automatic features of the software as they better mark, detect and blur faces. What else you can want from a video editing tool is that it removes the logo, removes the text overlays and annoying objects from the video, adds effects to different parts of the same video, detects the faces, and blurs them from the video much more.

Apps to blur a face in a video on Android
Several applications in this regard are at their best in working and providing satisfactory results. Android applications have some specifications in comparison with iOS applications. Download and install one of the blur face video apps for free. Some of them with basic advantages are discussed here:
Filmora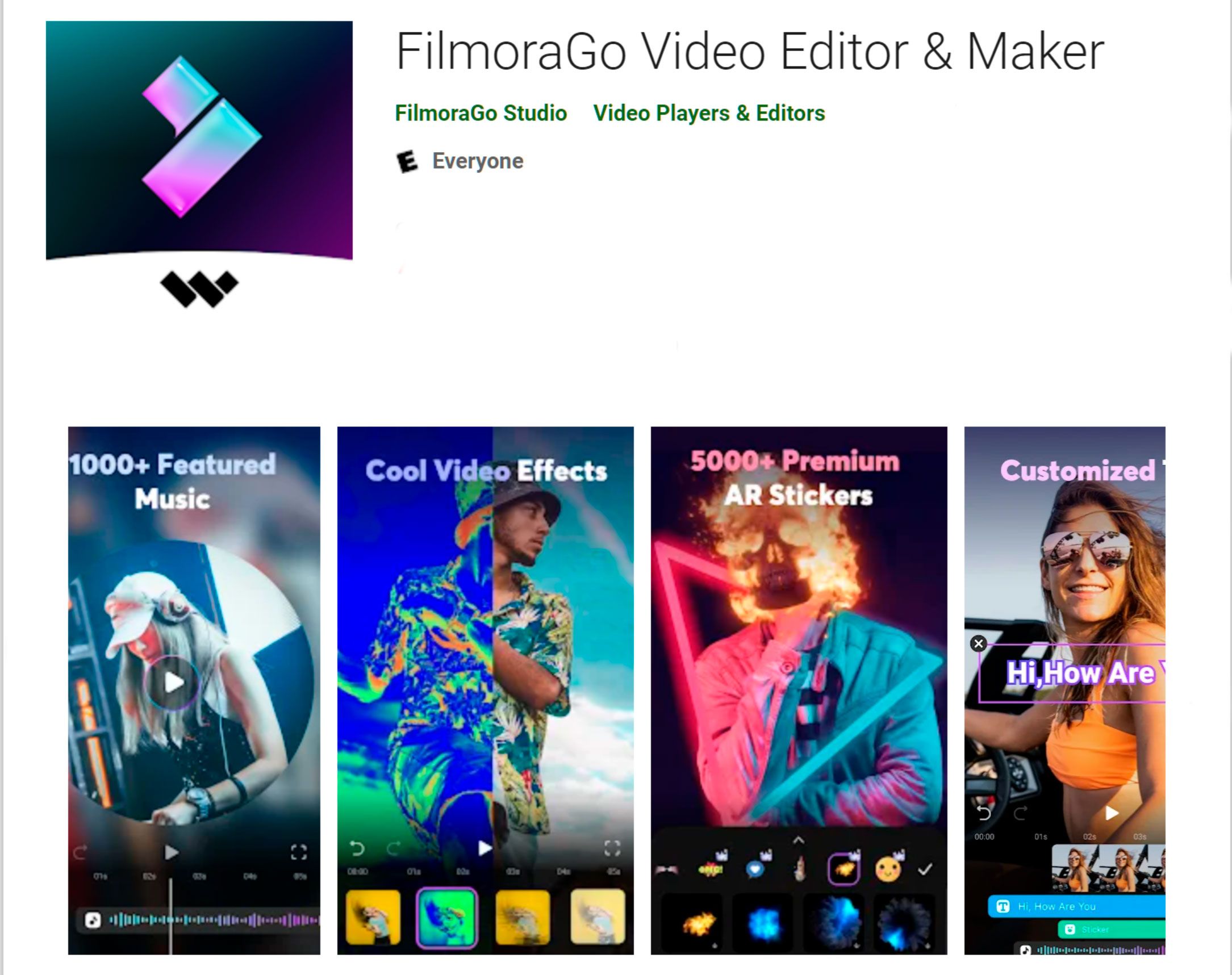 In addition to just blurring a specific portion in the video, Filmora provides different effects that blur the face in a video on Android. You simply have to provide them access to storage after completing the installation.
Snapseed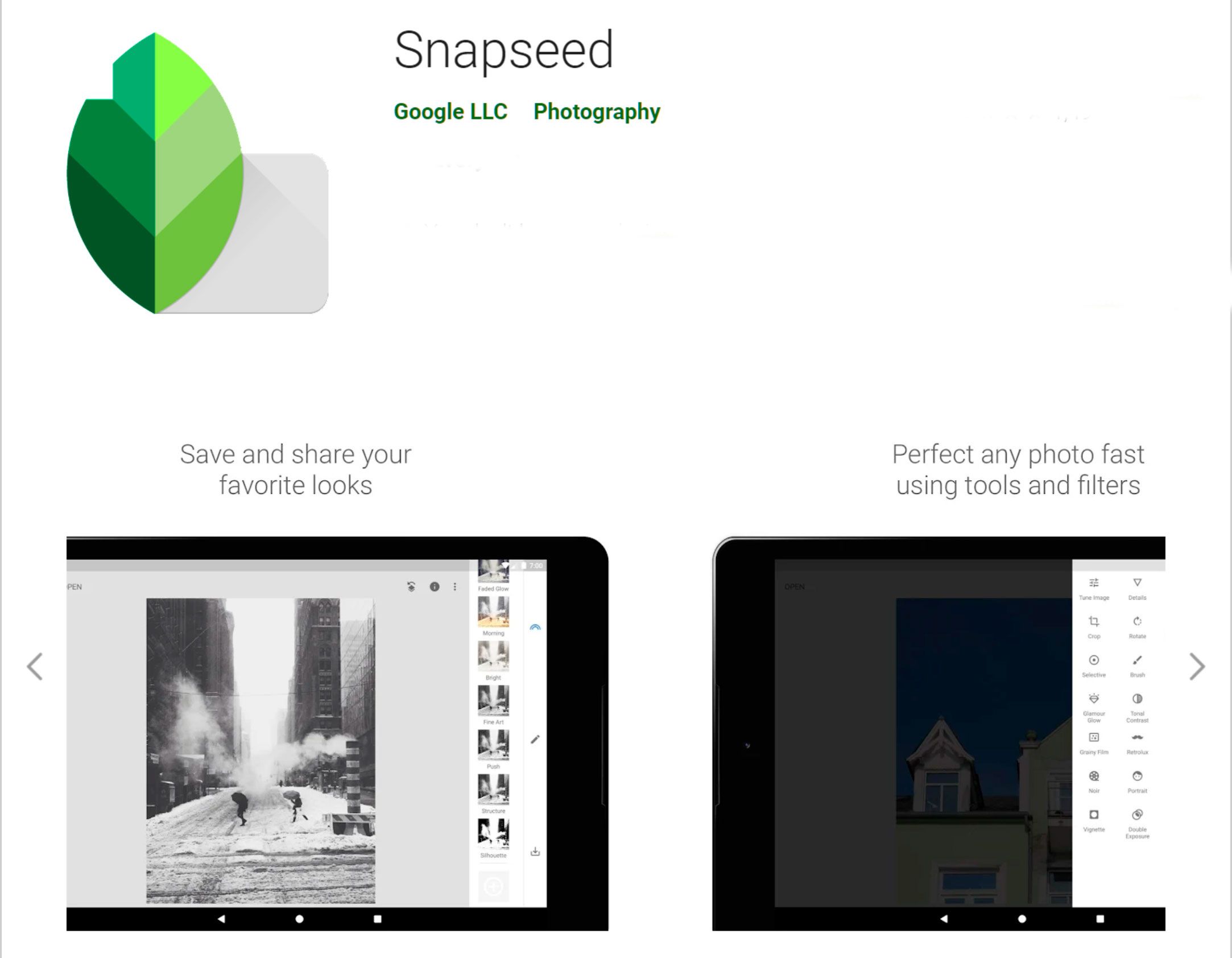 Do you want to blur objects in a video, brighten or darken any specific part or add different effects to the video? Then Snapseed will be your best video editing tool on your Android phone.

Download this application from the play store for free of cost, and a user-friendly, attractive, and optimized interface will appear on your phone.
Pixomatic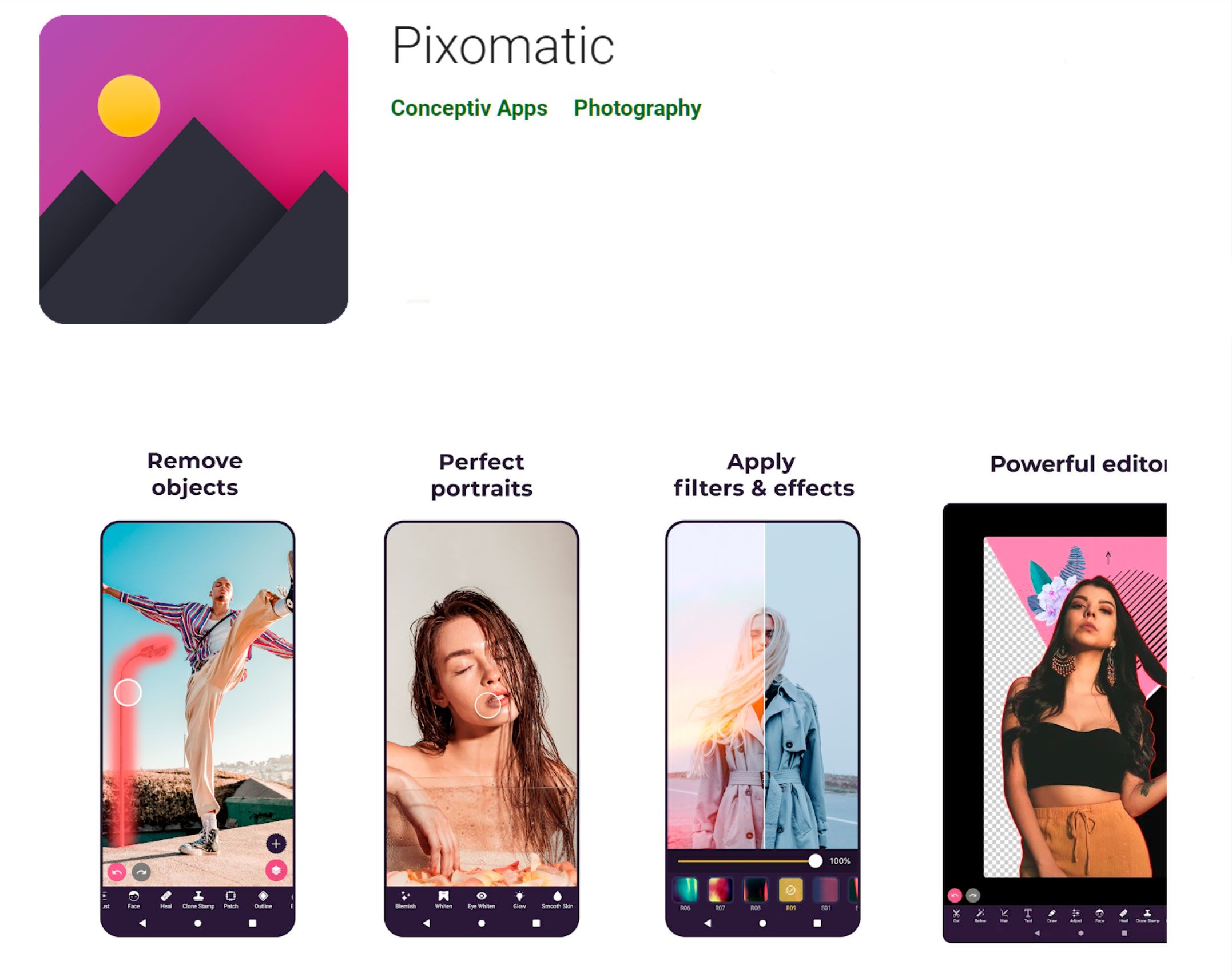 Want to focus on the main person or object in the video and blur the whole background or vice versa? This application will prove through its results that it is your better partner for video editing purposes.
It allows you to select the focal point and blur the whole of the other items in a specific part of the video. For example, Inshot blur face or make a face blurred throughout the whole video. Do whatever you want to do to make your video clear from annoying interference.

How to blur a face in a video on iphone
Let's have a look at a few apps for iOS phones to blur faces in video that can be used for ios phones and blur unwanted faces in a video.
Blur Video Background to Remove Faces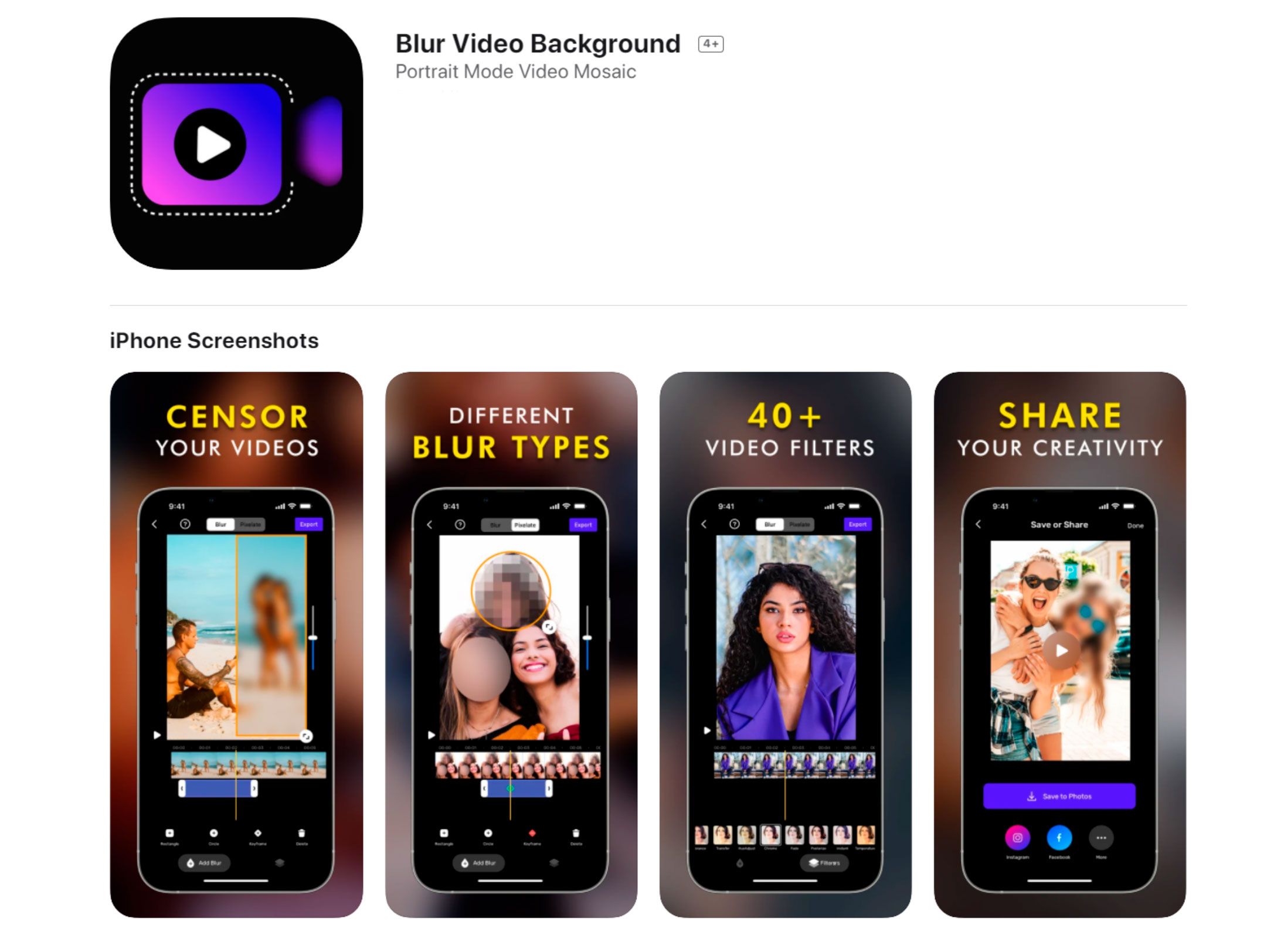 One of the top applications compatible with iOS devices is Blur video background. To blur a face in the video iPhone, you can easily install this application from the Appstore. It allows you to blur faces in videos, add blur filters in movies, and much more.

You can try different shapes to select the specific areas from the video to blur out faces in the video and add features like the gaussian effect to blur.
Video Mosaic App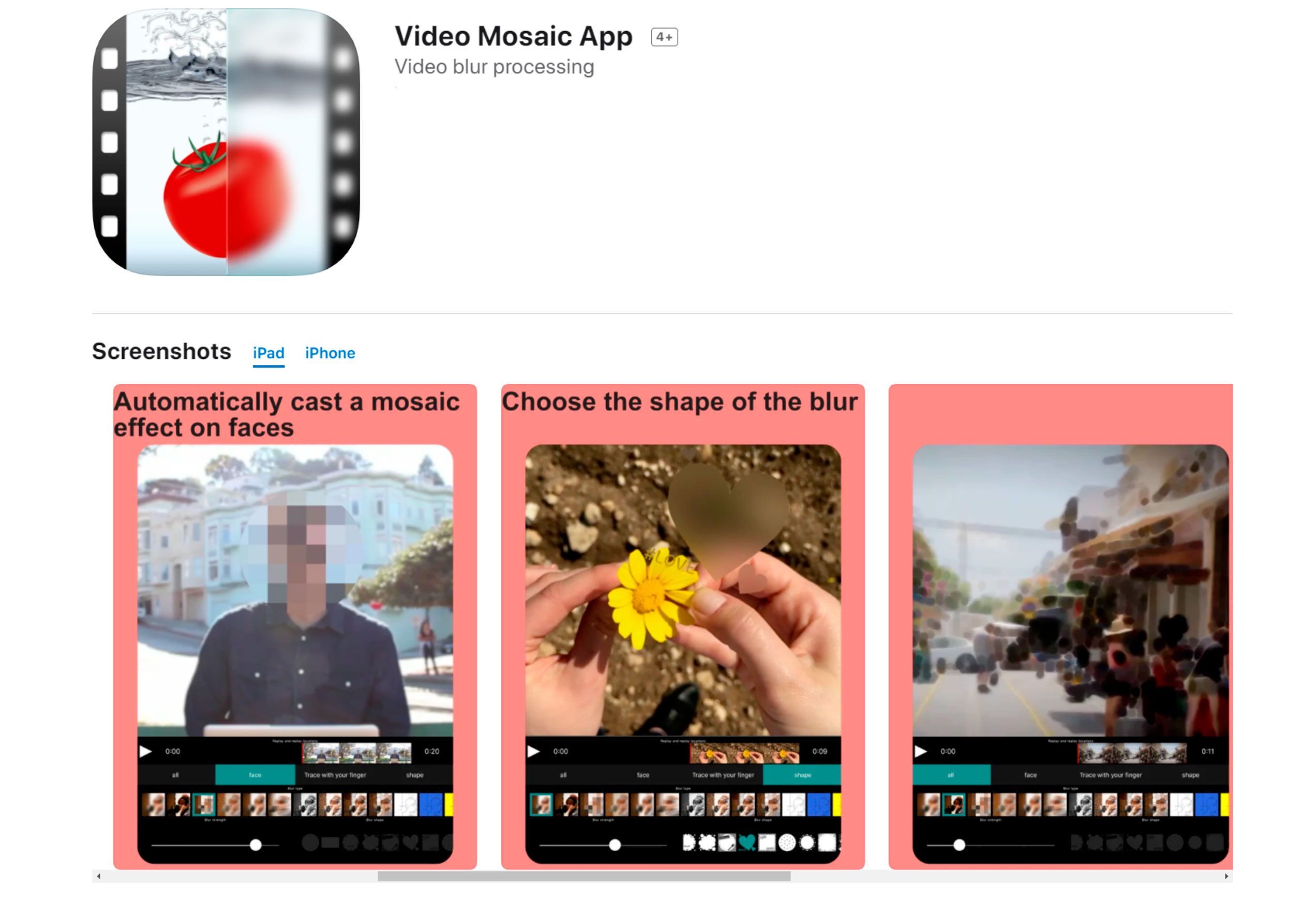 A simple but attractive featured application for your iPhone will be the perfect solution for a cost-effective video editing tool for iPhone.You will find an adjustable blur brush to apply over selected areas in a video and many other features that are easier to understand and incredible in their working.
Blur Video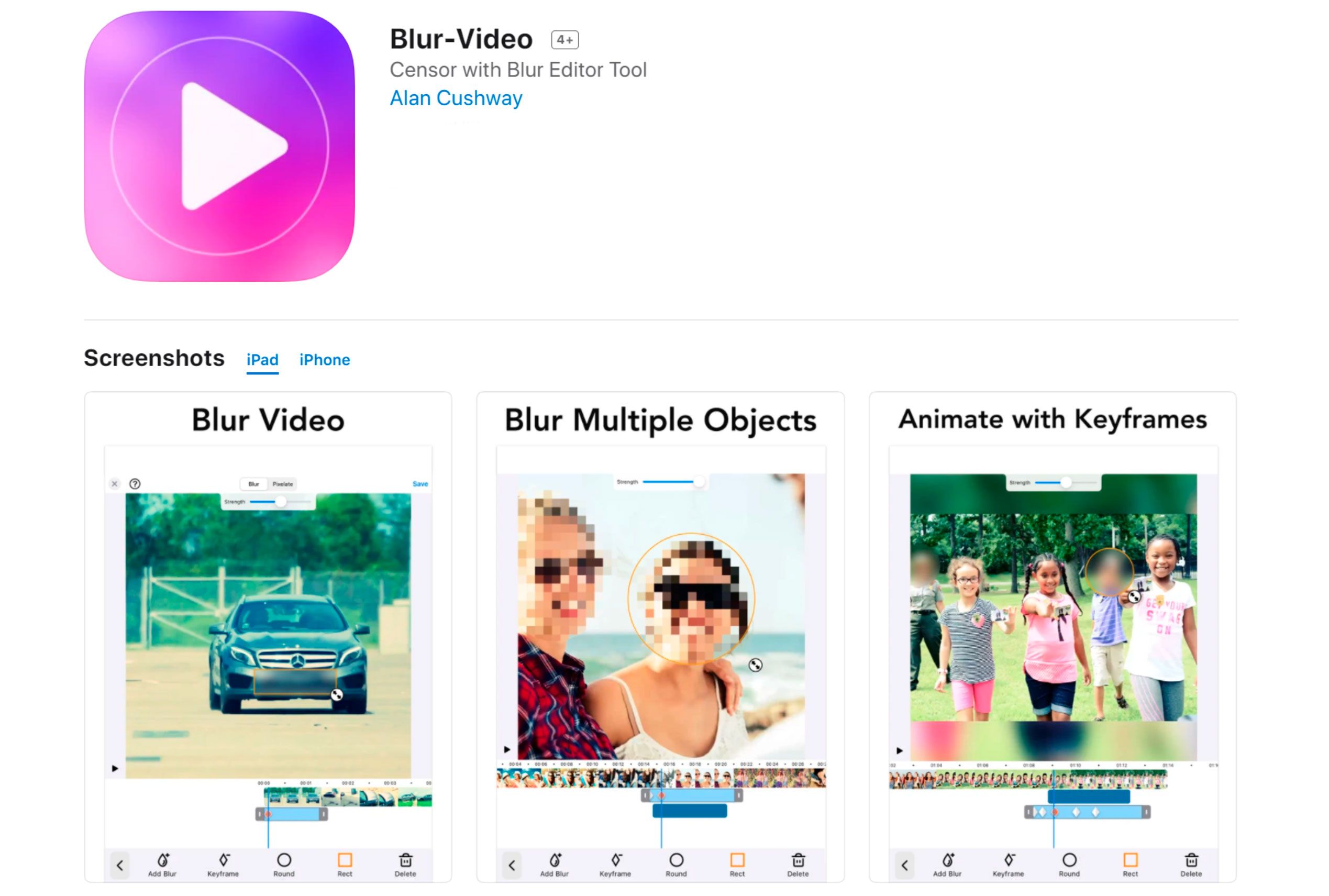 The particular application allows you to select different images from a video, blur out faces in the video or change the whole background of the selected images. The pros of this application are eye-catchy as the results provided by applying each of provided features are incredible. Using this application, you can also blur multiple areas from the same video.

Applications to blur Faces on Windows 11/10
PC has its specifications when it comes to adding face blur effects in videos or pictures. Applications are available either paid or free of cost along with compatibility with the Windows operating system.
These applications are easier to download rather than buying a CD from the market for a specific application. For example, you just need an Internet connection to download free software to blur faces in a video.Adobe Illustrator is one of the top applications available for Windows 10 or 11. It allows you to use a huge amount of tools other than just blurring faces. In addition, it has the latest functionalities that make it unique in hundreds of other video editing software.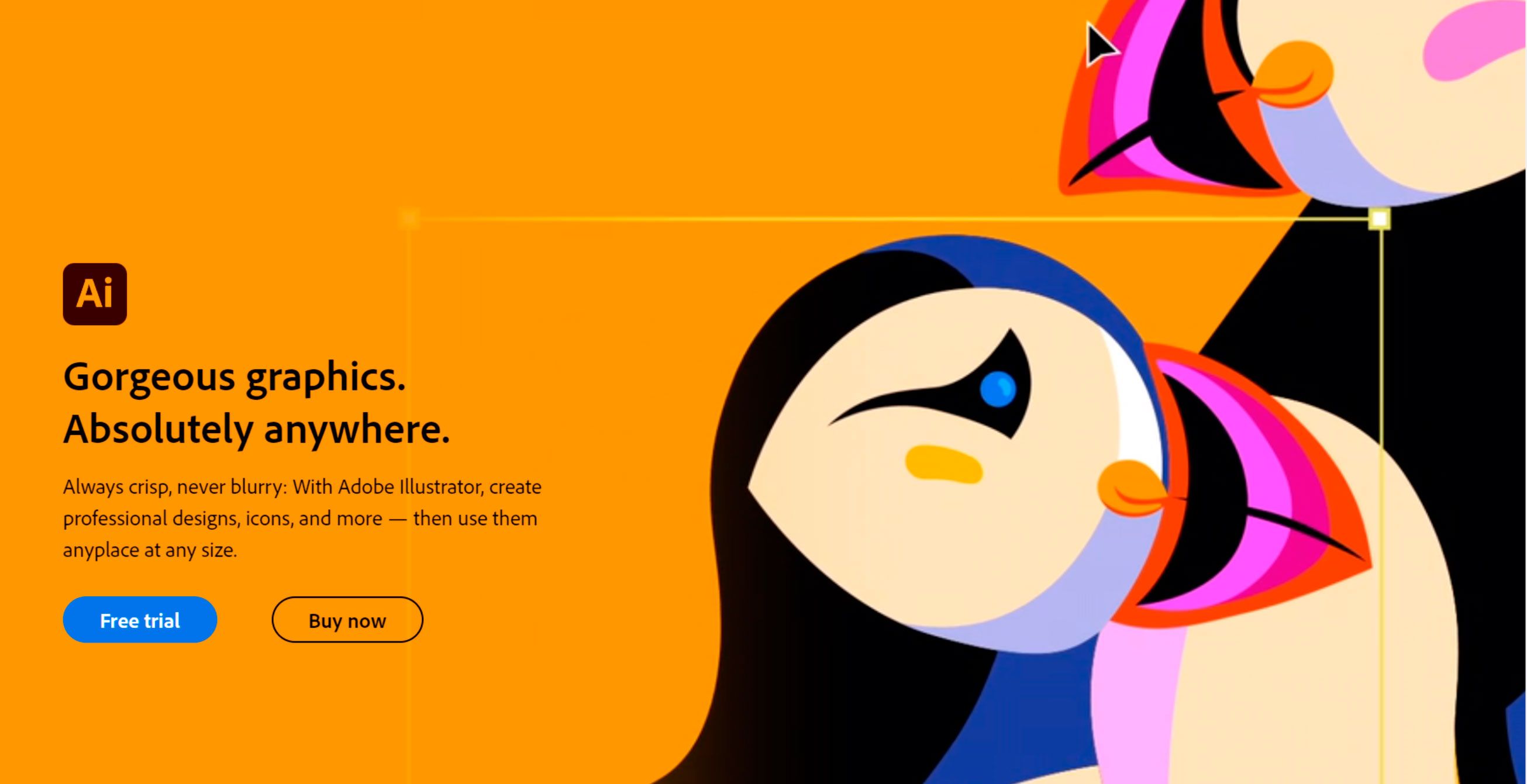 Remove Logo Now is one of the best tools launched by SoftOrbits.It allows you to adjust the size of and format of the video, enables you to remove text overlays, channel logos and watermarks, blur out faces in videos, and much more. You can easily download it from the official website of SoftOrbits.

🙋Frequently Asked Questions
Conclusion
Videos captured in public places or busy intersections require video editing tools to remove unnecessary objects from them. Remove logo Now by SoftOrbits is one of the best software to remove any kind of face from your video.