Murphy's Law dictates that you will face this nightmare at the most inconvenient time: just as you prepare your presentation, you suddenly discover that you cannot read the files from your USB drive. You insert your flash stick, wait for Windows to detect the external drive, and open an explorer window listing the contents. But instead, you get an error message. There must be some way to repair a flash drive, for example, a Sandisk or a Verbatim USB flash drive, right?
The Verbatim USB flash drive repair tool will carefully examine all the data files on the memory device, compare them to the directory and determine any discrepancies. Rather than ignoring data not indexed in the directory, the recovery procedure will re-assemble the lost data segments and present them to the user as recoverable files.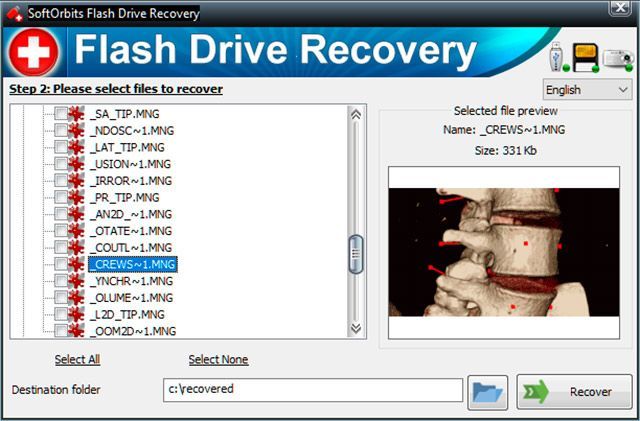 About Verbatim Flash Drives
USB flash drives are in wide use today. A flash drive or a USB drive is a data storage device that includes flash memory and has an integrated USB interface. Since their first use in the late 2000s, their prices have dropped, and their storage capacities increased. These days it is not unusual to see 2, 4, 8, 16Gb drives.
This capacity invites people to store data on a single stick, like work documents, music files, images, or even videos. Another use is making backups of data files stored on a computer.
But the more data is stored on a high-capacity USB flash drive, the bigger the risk of significant data losses if a flash drive becomes faulty. This is why a recovery tool can save the day.
The most frequently accessed part of a flash memory device is the directory. If the drive is accidentally removed from the computer while it is still writing, the directory may not reflect the arrangement of files on the drive. This is where the recovery tool comes in.
A user can determine which files should be restored and saved to another location by looking at previews of the recovered images and documents. This can be done in bulk or individually to ensure that all missing files are recovered.

SoftOrbits has created a multi-purpose repair tool for flash drives that can cope with different problems. The most popular types of flash drives these days are Sandisk, Transcend and Verbatim flash drives, and the tool covers them all. If your Windows computer can detect the drive, you can recover your files by following the steps below.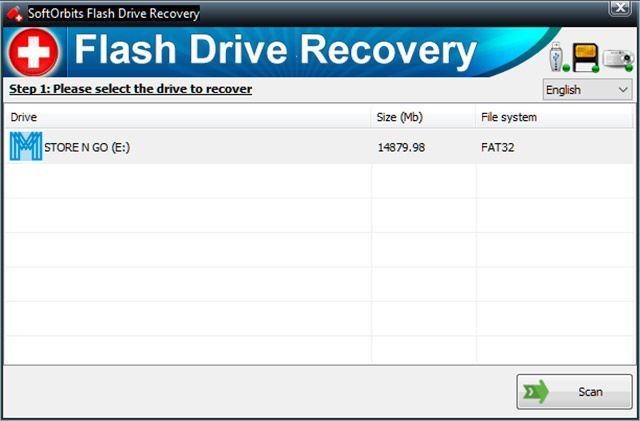 What are the features of SoftOrbits Verbatim USB Repair Tool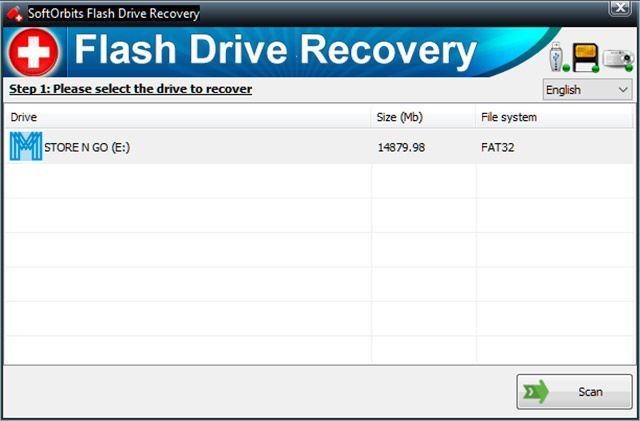 This Verbatim flash drive repair tool can recover deleted files and data from formatted or damaged flash drives and memory cards. This means that if you have an old drive that is becoming faulty, the application can still access the data it contained when it failed.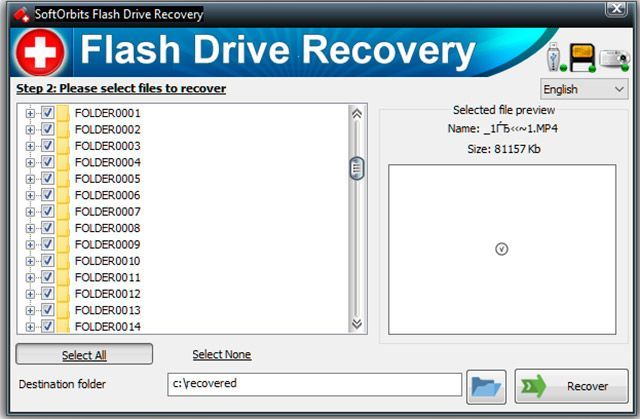 SoftOrbits Verbatim USB Repair Tool is a reliable data recovery tool for flash-based media. With the support for a diverse range of solid-state devices, the app can recover information from many USB flash drives and most memory cards, including SD, SDHC, SDXC, Compact Flash, SONY Memory Stick and even a few more obsolete formats such as xD and MMC.

Thus, SoftOrbits' Verbatim USB flash drive repair tool can recover all file formats, including pictures, MP3s, documents, and all other files stored on a flash-based device, allowing an instant pre-recovery preview for every type.
This Verbatim flash drive repair tool can preview and recover JPEG, JPG, PNG, GIF, TIFF, BMP, TGA, and other image formats. RAW images like NEF, PEF, RAF, CRW, CR2, RAW. Other formats can also be identified, displayed and restored.
The application will run on all versions of Microsoft Windows, including Windows 7, 8 and 10.

The program is fully automated and very easy to use.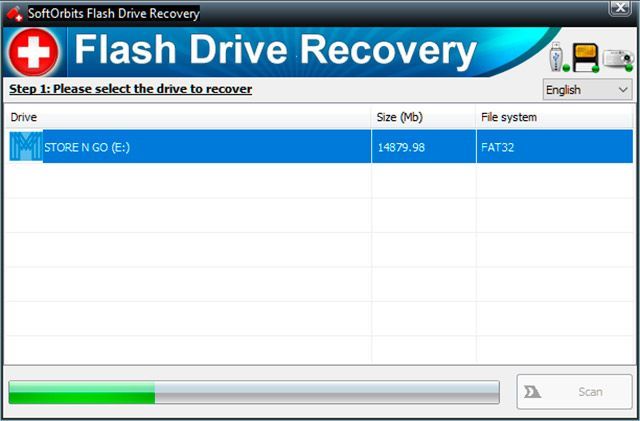 The preview is stand-alone and works without launching any third-party tools or viewers.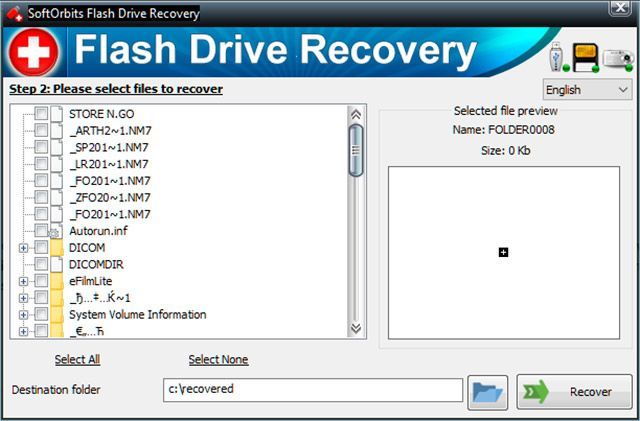 In the evaluation version of the SoftOrbits Verbatim recovery tool, you can scan any drive and see file previews.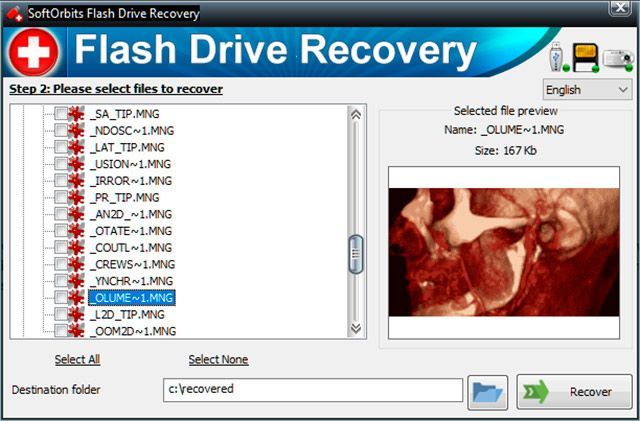 However, saving the recovered files on a disk is only available in the full version.

How do you recover your files using the SoftOrbits Verbatim USB repair tool?
First off, let's find out what the problem is. Suppose you encounter an error message reporting that the drive is not accessible or that the computer cannot open a file. In that case, we know the drive is connected, but either the directory is corrupted or the data area has been damaged.
Verbatim USB not Working
The kind of error messages you could encounter include:
Windows detects the USB flash drive but cannot open it, reporting that the drive is not accessible.
When you plug in the drive, Windows asks you to format the removable disk before you can use it.
Attempting to open a document or view an image causes Windows to report an error.
Verbatim USB drive not recognized
Saving or opening a file on a flash drive hangs without any message.
When your flash drive does not work as it should, and you have an important file to save, it is time to attempt to repair the drive and recover the lost file.

Take the memory device to a computer where the SoftOrbits Verbatim USB flash drive repair tool is installed. If you haven't done this yet, now is the time. You can begin recovering your files with the free version, but you must register the product to use its full functionality.
It is not uncommon when someone has all their memories saved as photos on a Verbatim flash drive. If you cannot copy the photos onto a computer, you will need to access the full functionality of this tool.
To recover the information from your flash drive or memory card, you only need to launch the SoftOrbits verbatim USB repair tool and then select the drive to repair from the list of available devices. The software will do the rest completely automatically when you scan the drive.

Verbatim USB Flash Drive Repair Tool
The built-in visual pre-recovery preview will display the contents of recoverable files after scanning and before saving the files on a disk. You can pick the latest versions of a document or the least corrupted version of any file from the list.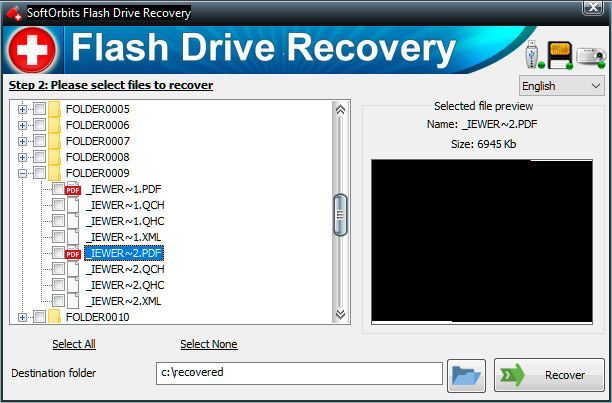 The steps involved are easy if you follow the instructions given by the software itself.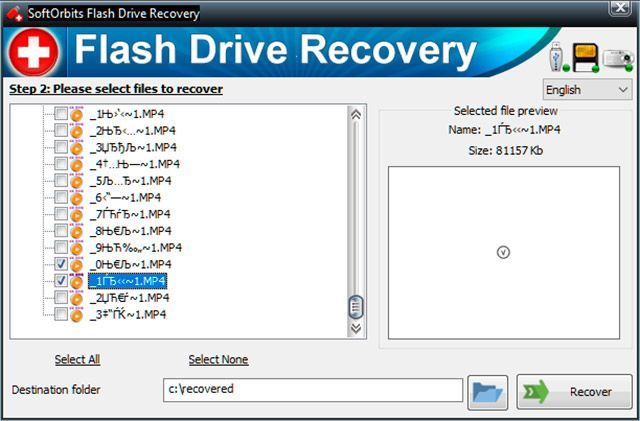 How To Use Verbatim USB Repair Tool to Recover Your Flash Drive
First, ensure the SoftOrbits Verbatim USB repair tool is fully installed on your intended computer. The application is in your Start Menu under the Recently Installed Apps. Or you can type SoftOrbits with the Start Menu until the shortcut appears that you can click on. The software will launch a window listing the available USB drives. You can find the link and enter the registration code if you still need to register.
Insert the faulty Verbatim flash drive now if you have not done so yet.
If the USB drive is listed after a few seconds, you can use the Recovery Tool.
Select the faulty drive by clicking on it and then click Scan.
Now, you can preview the files you cannot access otherwise.
Choose the directory where you want to save the recovered files.
Select the files that you want to recover and click Recover.
You can now open and save your files.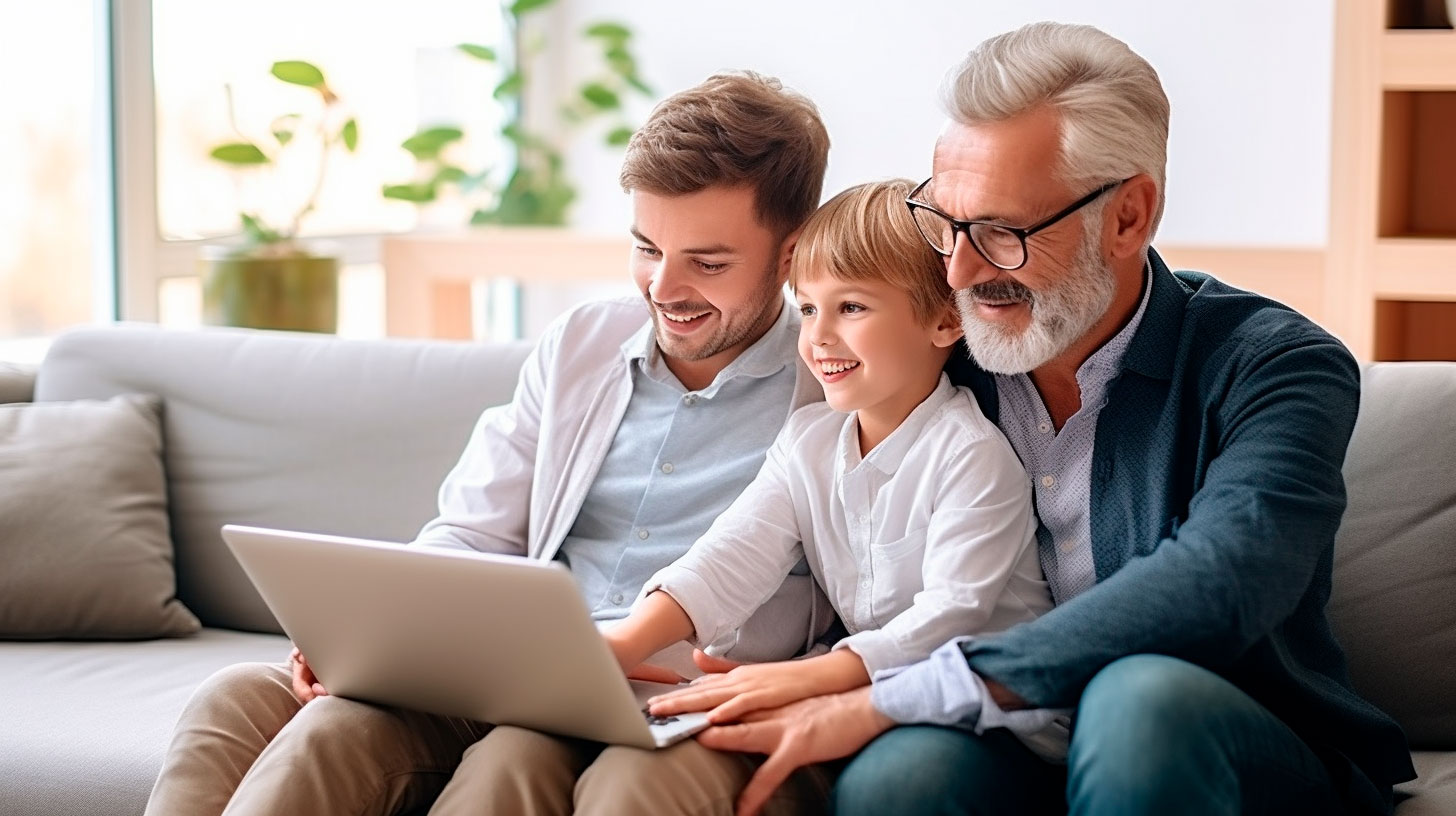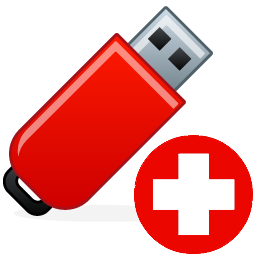 SoftOrbits Flash Drive Recovery
Recover data from formatted and corrupted flash drives
Download for Free
🙋Frequently Asked Questions
You will find that you can change the interface language from the main application window anytime. This means the tool can easily be used by French, Italian, Polish, Romanian, German, Dutch, Italian, Portuguese, Spanish, Slovenian, Bulgarian, Russian, Arab, Farsi, Suomi, Greek, Turkish, Magyar, Japanese, and Chinese speakers.
When you have scanned the Verbatim flash drive, you can preview and select files to recover. Before copying them, you can change the destination directory to anywhere on your computer or another external drive. You must register the software before saving any of your recovered files.
Licensed users can contact SoftOrbits Support Team anytime, who will provide you with technical support and assistance. So, if you have a problem, you can use the Get Support link from within the application. Ensure you have your registration details and have written down all the information necessary to describe the problem and computer configuration you are dealing with.
Downloading SoftOrbits Verbatim USB flash drive repair tool provides a reliable Verbatim flash drive repair tool. Install it on any computer and use it to analyze and restore images and other files from a damaged USB drive, SD card or another type of flash drive.
So when you are stuck, and you cannot be ready for your presentation because of a faulty USB flash drive, you have an easy solution. Over 80% of computer users encountering a similar problem can eventually resolve it. Download the Verbatim flash drive repair tool from SoftOrbits now and save your precious files.