Nowadays owning a memory card is crucial. The SD card is an external storage capacity where you can store your files and documents, among other things. The SanDisk card can be used either on your phone or your camera to store the captured pictures. You cannot save your videos and photos without a memory card.
There are times, however, when you may start having issues with SanDisk storage devices. These drives can be the pen drives, SanDisk USB flash, micro SD cards. You can solve the problems by either repairing the drive using registry editor or formatting it.

Some of the common issues that you are likely to encounter with your SD card include:
SD card not displaying its full capacity;

Windows unable to format a SanDisk removable disk;

a SanDisk device is not recognized by the phone or your camera.
These are the common problems that most SD disks will display besides being corrupt and unreadable. However, before you decide to act on the problem and possibly look for a repair tool, you need to be sure what the main issue with the card is.
Flash Drive Recovery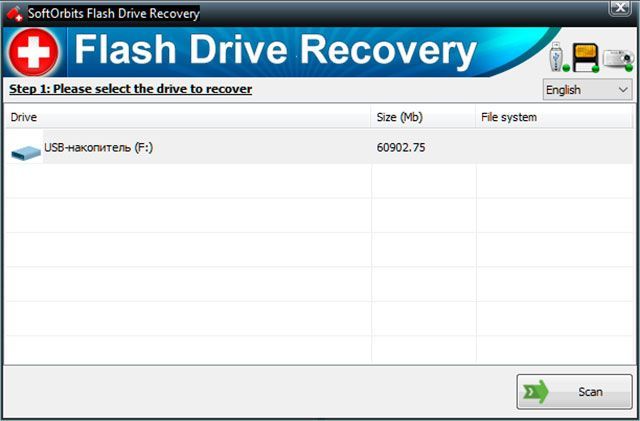 The USB repair tool will fix most of the issues affecting your SanDisk card. However, you need to be aware of some of the things that can cause problems to your memory card. Here are some of the causes of memory card malfunctioning:

The drive gets infected by malware;

Unplugging the drive unsafely;

Bad sectors existing on the storage device;

Ejecting the drive while it's still in use;

The USB partition MBR is damaged.
How to Recover Data from a Formatted SD Card
Follow the steps below to retrieve data from a formatted SD card.
Connect the storage device to your PC
You should now connect the storage media to your computer. If connected well, the SD drive will be recognized as an external drive.
Installing the repair tool
You need to download and then install the Flash Drive Recovery so that it can recover the lost data from your SD card.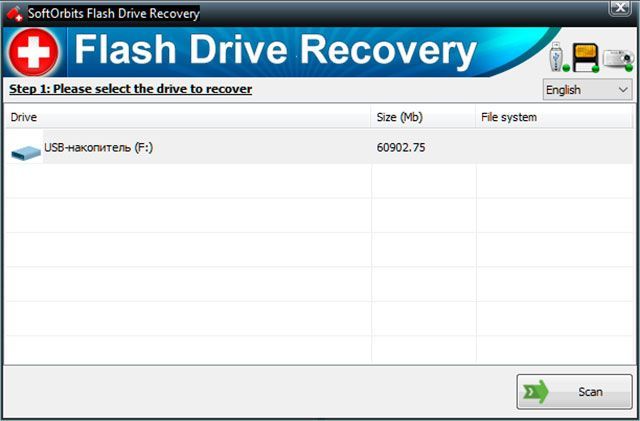 Now select the USB drive or the SD card to scan. After a successful connection to the computer, the SD card will appear on your screen after being detected by the pen drive repair tool. Click on Scan to retrieve the files on the SanDisk.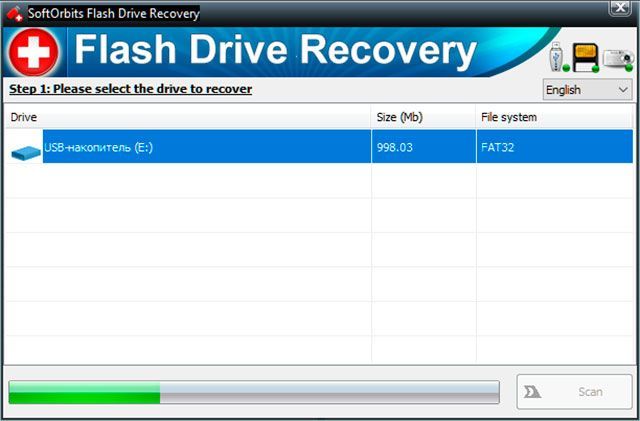 Choose the files to retrieve
All the data will be displayed on your screen after the recovery tool has successfully been launched, and the drive is in place. Unmark the data you do not want to retrieve and click Start.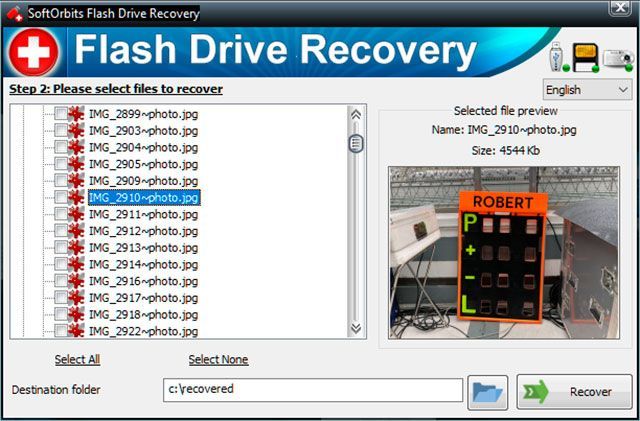 Previewing and retrieving the data
The recovery tool takes very little time to search for the formatted data. It will be displayed, and from here you can preview the files and click Recover to retrieve them.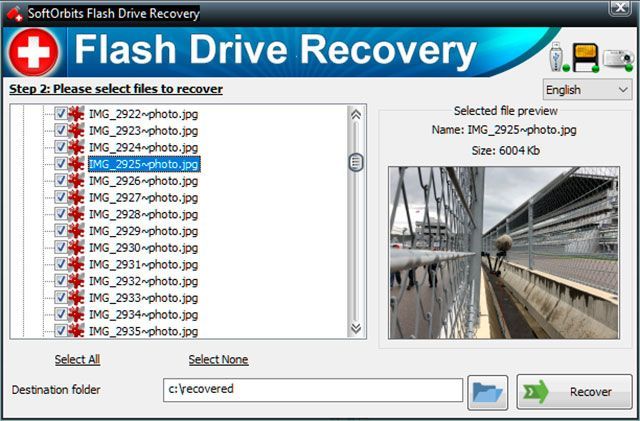 Symptoms of a corrupted SanDisk drive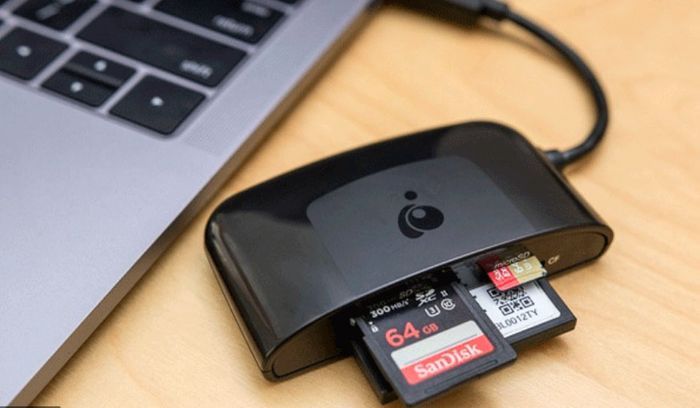 Here are the signs that your storage drive could be corrupted or you did one of the above things causing it to malfunction. In case you notice any of the symptoms, you should consider looking for a SanDisk USB repair tool to solve the problem.

The flash drive fails to format when you connect it to a computer. A message asking you whether you want to format the drive pops up.

The drive displays a write-protected error. This means that you will not be able to copy, move or access any data stored on the drive.

The drive displays the RAW file system. It is technically not a standard file system for Windows and therefore it's not recognizable. That means that you cannot access the data stored on that memory card.
Besides these three signs, you can also receive a message that the USB device you've inserted is not recognized. A repair tool will be useful and make the drive work efficiently again.
How to Use SanDisk Repair Resource
The tool can be helpful in many ways depending on the issue the storage drive has. For example, when a USB drive is locked, an effective way to repair a write-protected SanDisk drive is by sliding the unlock notch to open it. There is no way you can save data on that disk if it is locked. In case you are using a camera and a message pops up that the SanDisk drive is locked and you need to unlock it with a CMD line, here is what you should do:

On your PC click the Start button and then type CMD in the empty box down below, then press Enter on your keyboard.

A new window will be open where you should type Diskpart and then hit Enter.

The next step is typing List disk and again pressing Enter.

Type Select disk in the window that appears and then press Enter.

Ensure you type 'attributes disk clear read-only' then press Enter to unlock the SD card.
How to recover not detected by PC flash drives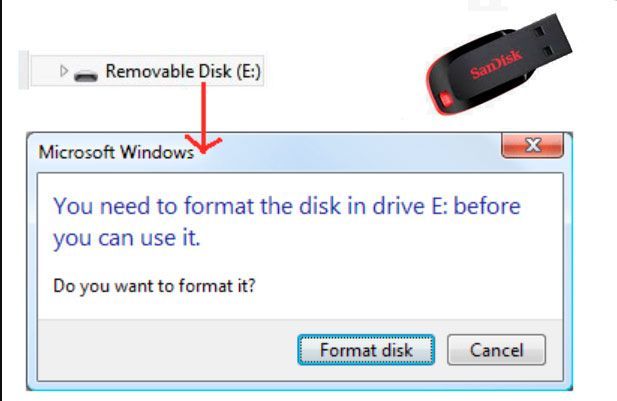 For the SD cards or USB drives that are not detected by the PC, which is a common issue, you can do the following:
Ensure the USB cable is functional and then disconnect it from the PC. Reconnect it once more to see whether it will work this time.

You can also disconnect the cable and then restart the computer.

Install some USB drivers if they are available for SanDisk.
For a storage drive that asks you to format it every time, it would be lucrative to format it just as it asks. Formatting means that you are going to lose all the data stored on that drive or SD card. However, a repair tool can help you retrieve all that information.
When an 'operation failure' popup appears, you have to cancel the entire process of formatting the drive and start over again. If some of your files become thumbnails, it means the drive is already infected. You will have to format that SD card and use the SanDisk formatting software to retrieve the original files.
Comparing Other Recovery Tools
Here are three other SanDisk recovery tools: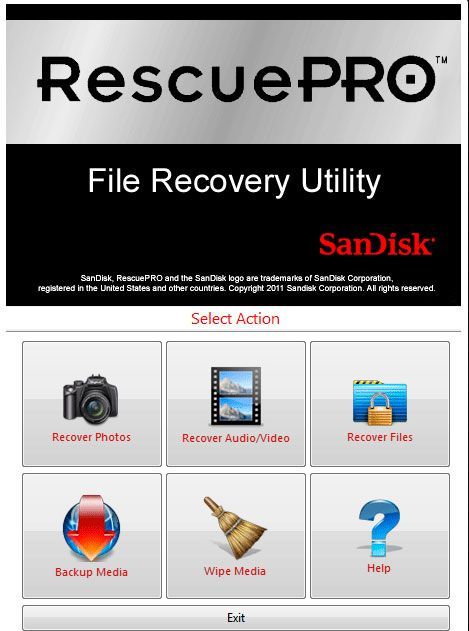 Recovery rate: EXCELENT.
Easy to use: GOOD.
Functions: SIMPLE.
Device support: GOOD.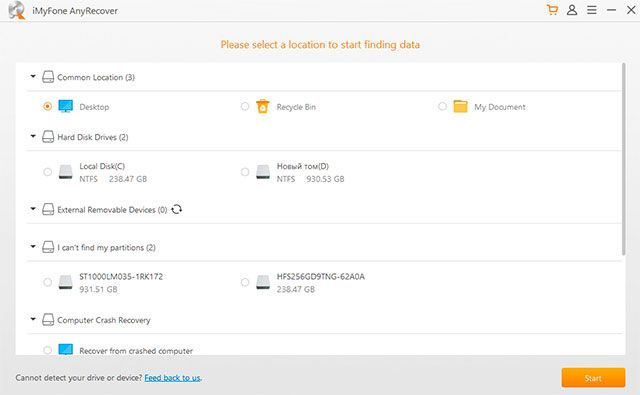 Recovery rate: GOOD.
Easy to use: GOOD.
Functions: EXCELENT.
Device support: EXCELENT.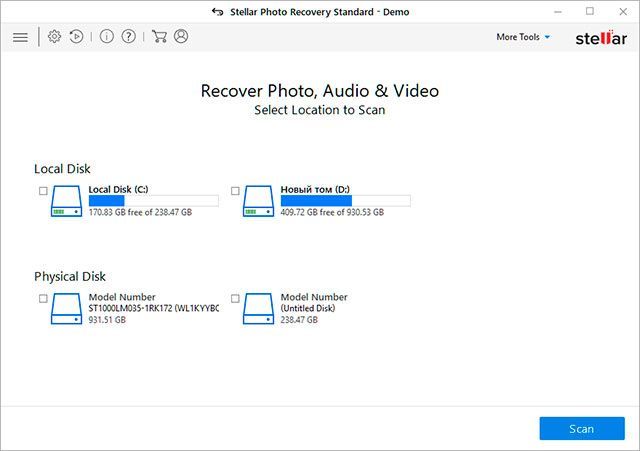 Recovery rate: EXCELENT.
Easy to use: GOOD.
Functions: GOOD.
Device support: GOOD.

These are unique tools that will assist you in recovering your data. Below are some features that they have that are not present in other competitor data recovery tools:

Deep Scan;

Preview data;

Trash bin recovery;

Multiple files recovery;

They scan specific types of files;

They scan specific paths;

External devices recovery.
🙋Frequently Asked Questions
Flash Drive Recovery tool will accomplish most of the tasks you require with a lot of ease. The tool will assist you in bringing back otherwise lost files from a formatted SD card or USB drive. This tool is also risk-free as your computer will not be at risk of being infected. With this tool, you can easily retrieve your lost files, photos and videos quickly. The software is also very user-friendly, and even a novice user can operate it. The other advantage is that the tool is compatible with various operating systems like Mac OS and Windows.
When using the recovery tool, all the deleted files will be displayed on your screen. You are to choose which data you want to retrieve and the files you do not need. If you need to extract all the files, just follow the retrieval procedure above and select all files. All your data will be recovered from the formatted SanDisk storage.
The recovery tool is 100% secure and free of any bugs. Certain algorithms have been put in place to prevent any bugs or viruses from attacking the software, so your PC is very safe.
Even if you delete some files on your SD card or your USB storage, you so not lose them completely. With the help of the program, you can still retrieve the files. Flash Drive Recovery is pretty straightforward, and if you follow the steps above, you can quickly recover all your files.
The software is also convenient and has more advantages compared to competitor software. Try Flash Drive Recovery, and you will surely appreciate the fantastic features it offers.