Using smartphone apps
Since most of the photos we take are on our phones, keeping an app ready for adding date stamps and signatures is useful. You can add your Insta handle or website name before you share the photos!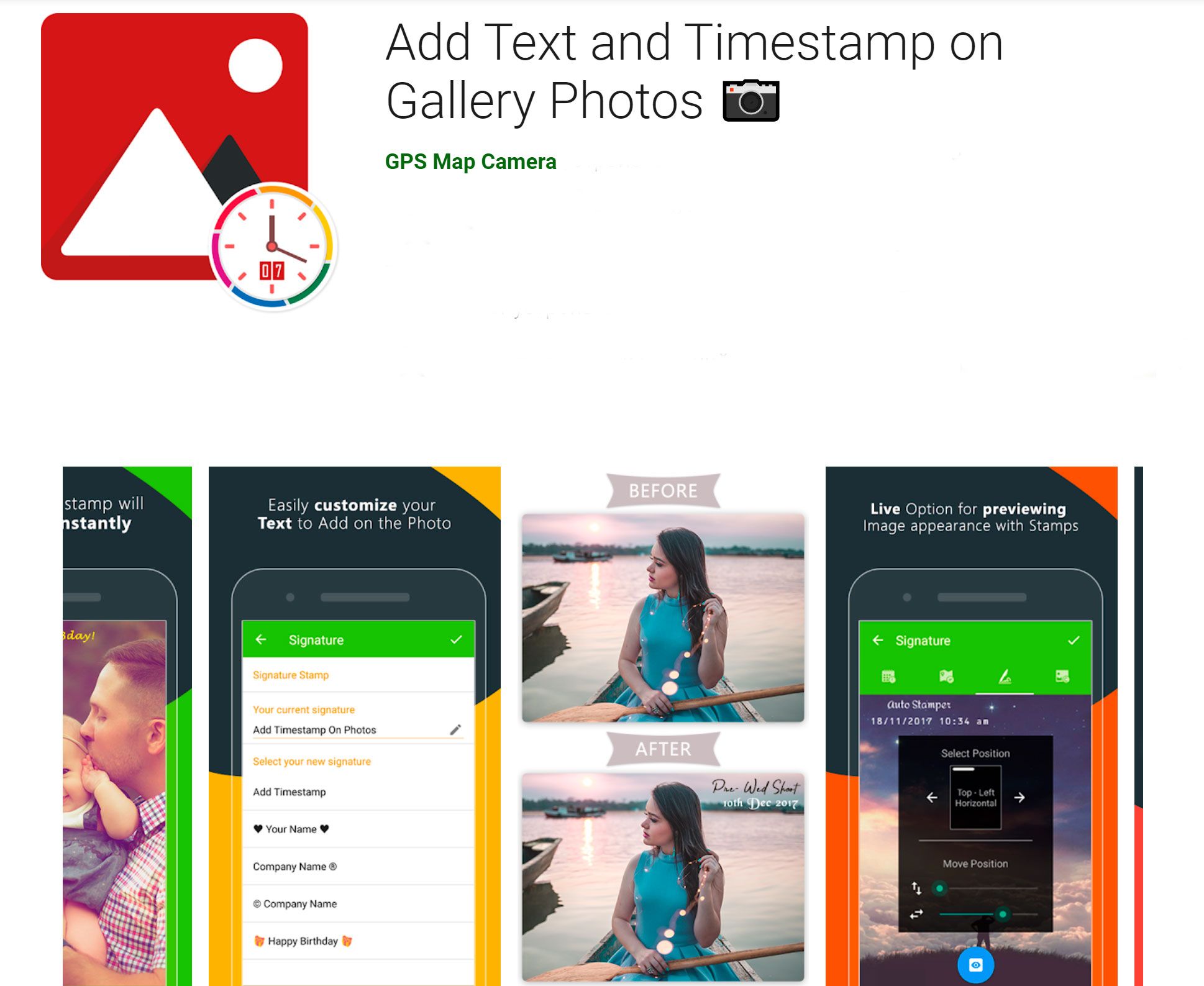 Android users can try Auto Stamper's Add Text and Time Stamp app. The app offers four types of stamps that can be added – date and time, signature, GPS location, and logo.
You can choose which one you want to enable and customize the appearance as you wish!
One great advantage of this app is that you can select multiple photos simultaneously, and the stamps you choose will be applied to all in batch mode.
All the options are highly customizable, and the app can add the original date and time of the photo using the EXIF data. So you don't have to type it in manually!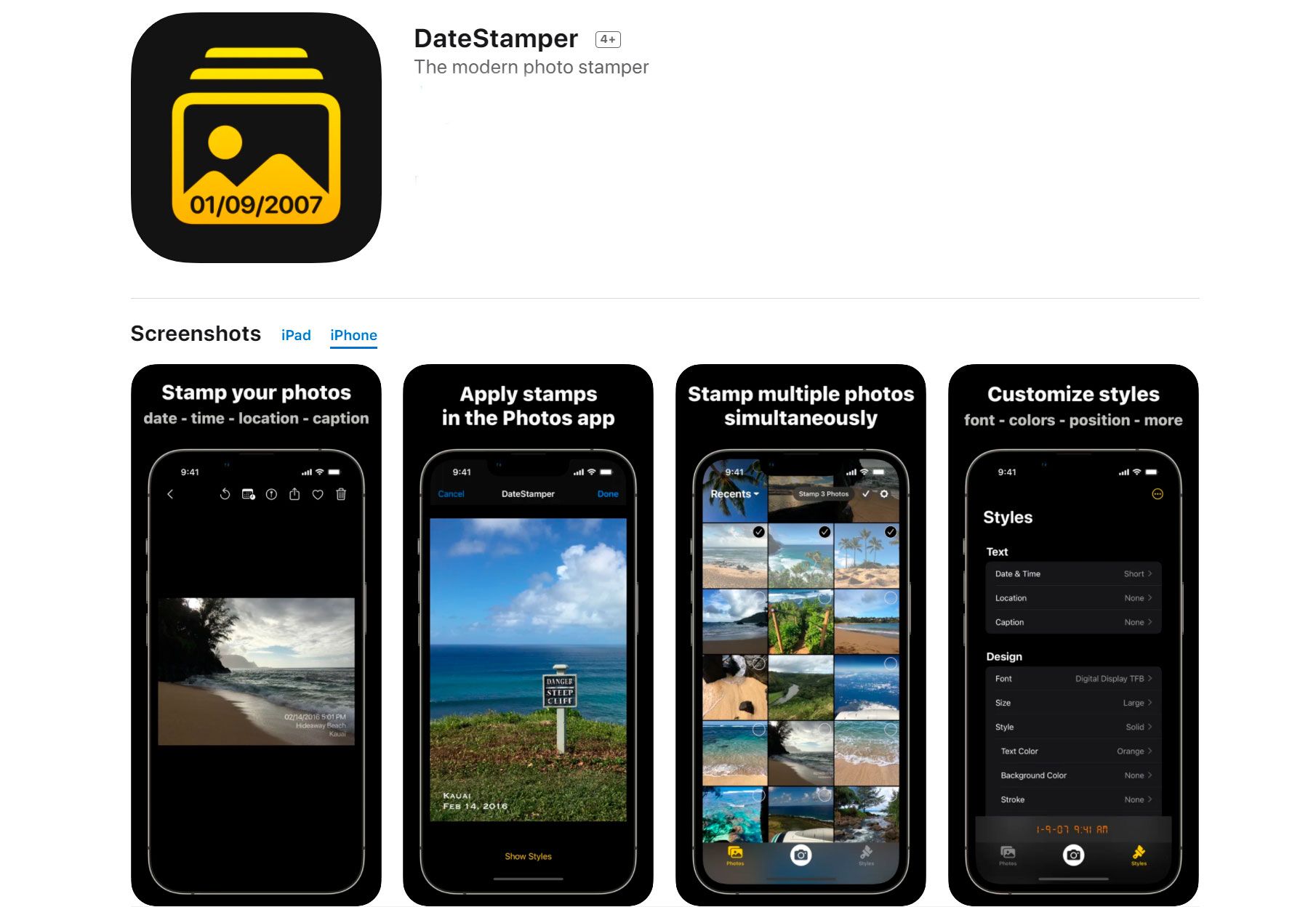 DateStamper is a free app designed for iPad and iPhones. Like Auto Stamper, it lets you add a date and time, GPS location, and a customized caption, so you can type whatever text you need. Unfortunately, there is no option to add an image as a logo.
Using DateStamper, you can add a custom date, the current date, or the original date on which the photo was taken. Although you may have to pay for a few premium font styles, many basic ones are already included in the app. You can even edit up to 10 photos in a batch!