You may be a decent photographer already or just a beginner but let's face it, every one of us sometimes needs help with photo editing. Not every shot you take looks perfect and sometimes you need to make certain tweaks, for example, you need to remove shadow from photo. Those shadows can be so annoying, for example, you're taking a picture of a cool sight and the shadow from a nearby tree falls (unexpectedly) and ruins the magic. Or it can be anything, from removing red eyes to reducing the noise, there are endless possibilities to make a picture more perfect. And as we all know, perfection is unreachable, so we can spend hours and still not be quite satisfied.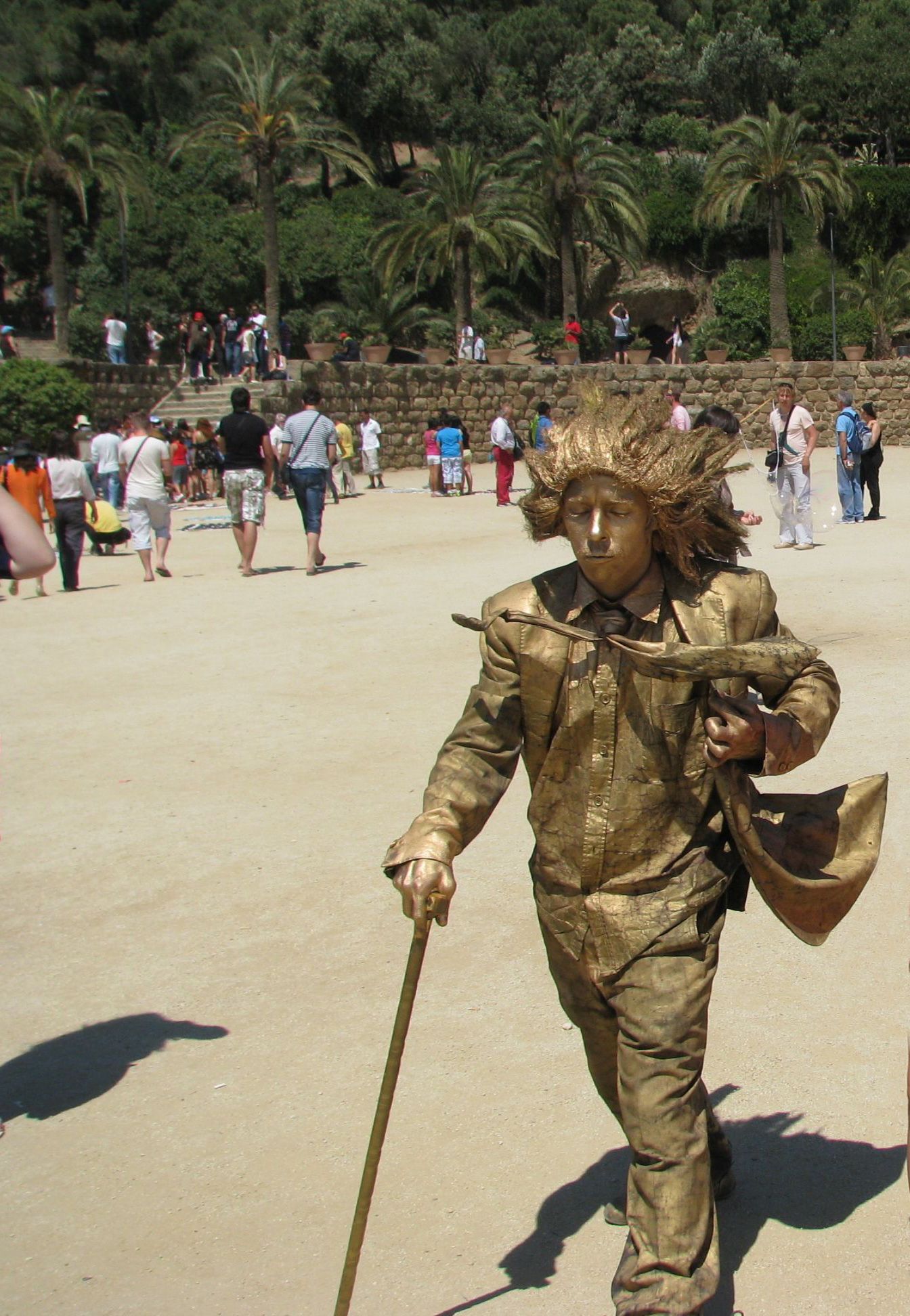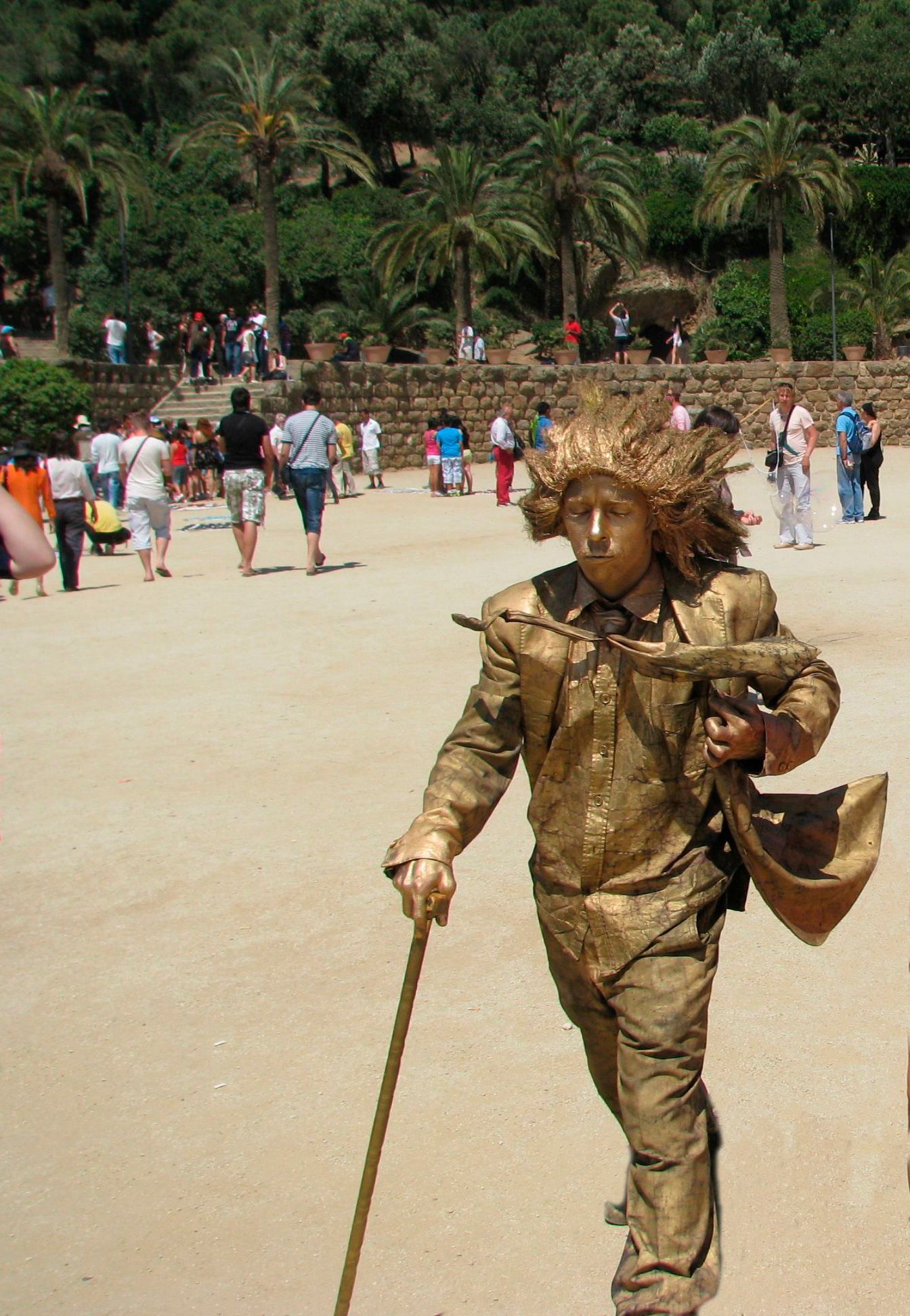 How to Remove Shadows from Photos?
So for example, if you have a problem of removing shadows from pictures, what do you do? Do you run to a professional photo studio to get help or do you try to make it work yourself? It's not too great to have to run anywhere so we can recommend two solutions, none of them involve any extra help. You can remove shadows from photos using Photoshop and another, more specific solution, like Photo Stamp Remover. How exactly do you do that? Read on and you'll find out.

Let's look at Photo Stamp Remover first. It's a decent program that works on Windows and removes all sorts of objects, like people, buildings, date stamps, watermarks, wires, and any unwanted stuff. It's pretty awesome at blending the pixels and working on making the changes unnoticeable.
Using the program to remove shadows is quite simple and doesn't require any special knowledge.

Remove shadow from photo using Photo Stamp Remover
Add photos into the program
First, let's take a picture with unwanted shadows and upload it to the program. It's easy to do and once you've uploaded, you'll see a Toolbox on the right.
This is the main working area of the program and it's quite simple to use.

There are several tools: Selection Marker, Deselect, Rectangular, Free-Form Select and Select Color. You should use them depending on the type of picture you've got and what you need to achieve. For example, sometimes it's more convenient to Select Color automatically.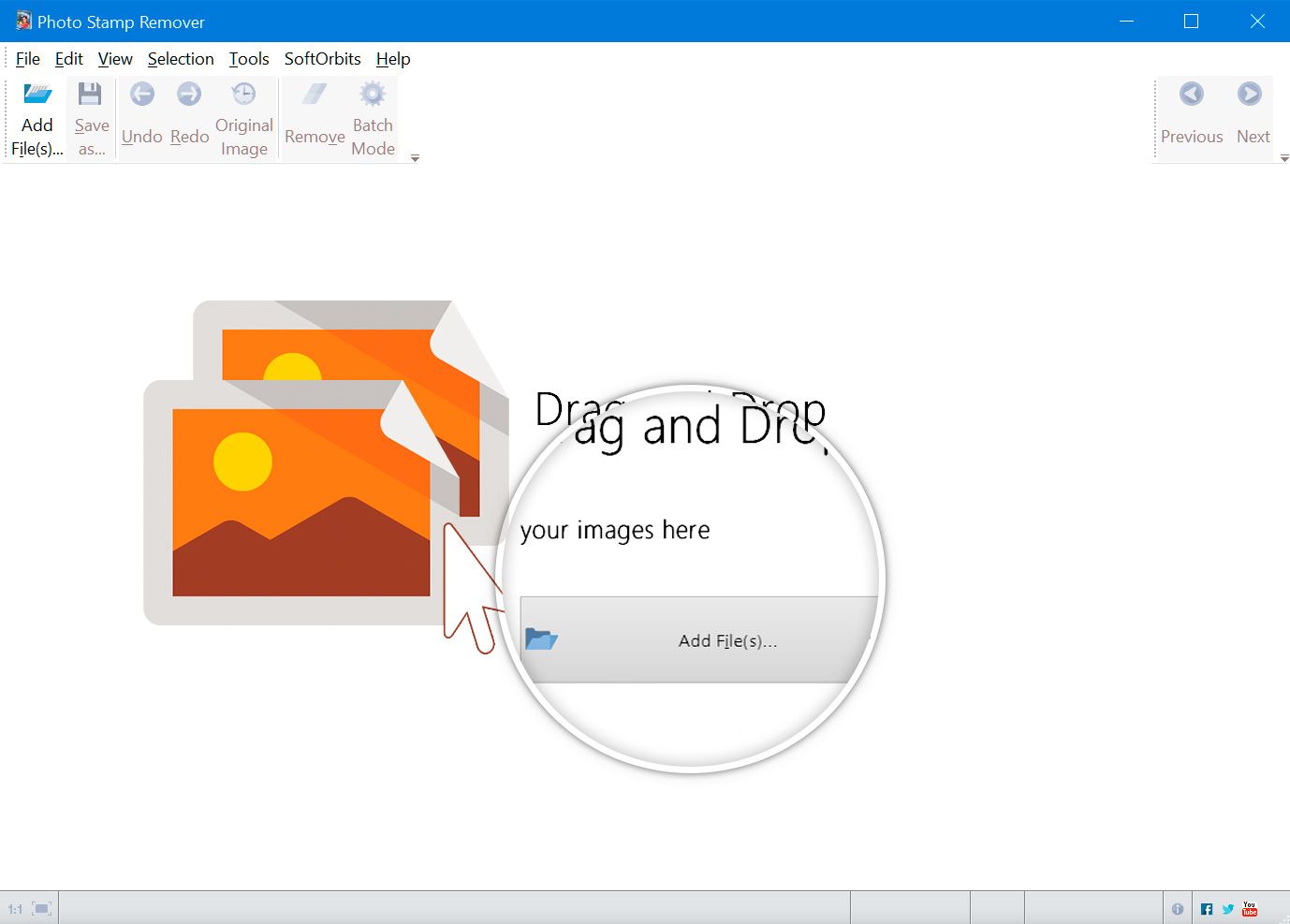 Let's use Selection Marker, this is a type of marker that allows selecting the path freely.
So we'll have our shadow highlighted in red. If we make a mistake with highlighting, we can always clear the selection and start again.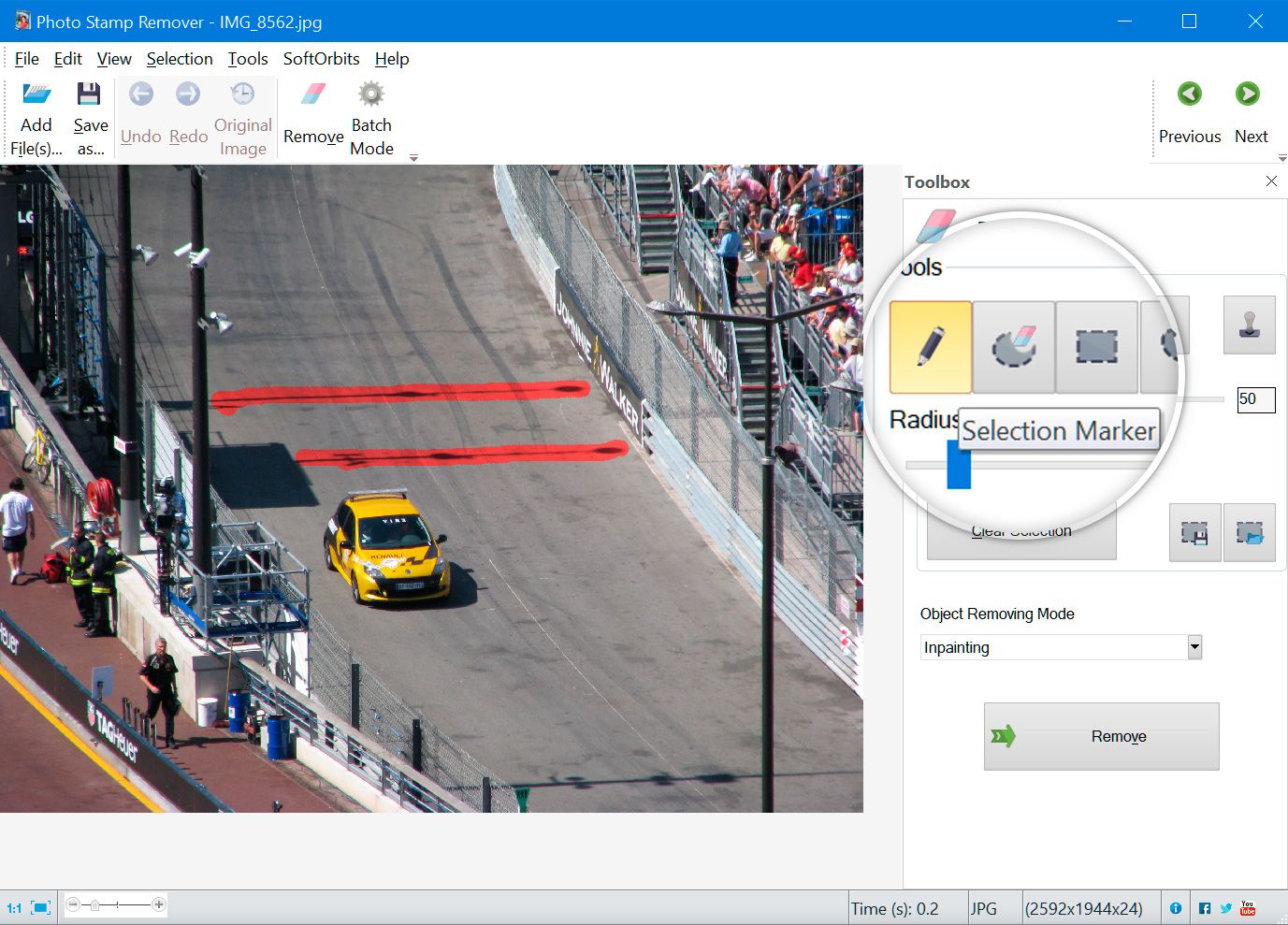 Saving mask and Loading mask is useful if you have several pictures and all of them contain the same type of image you'd like to delete, for example, some kind of watermark.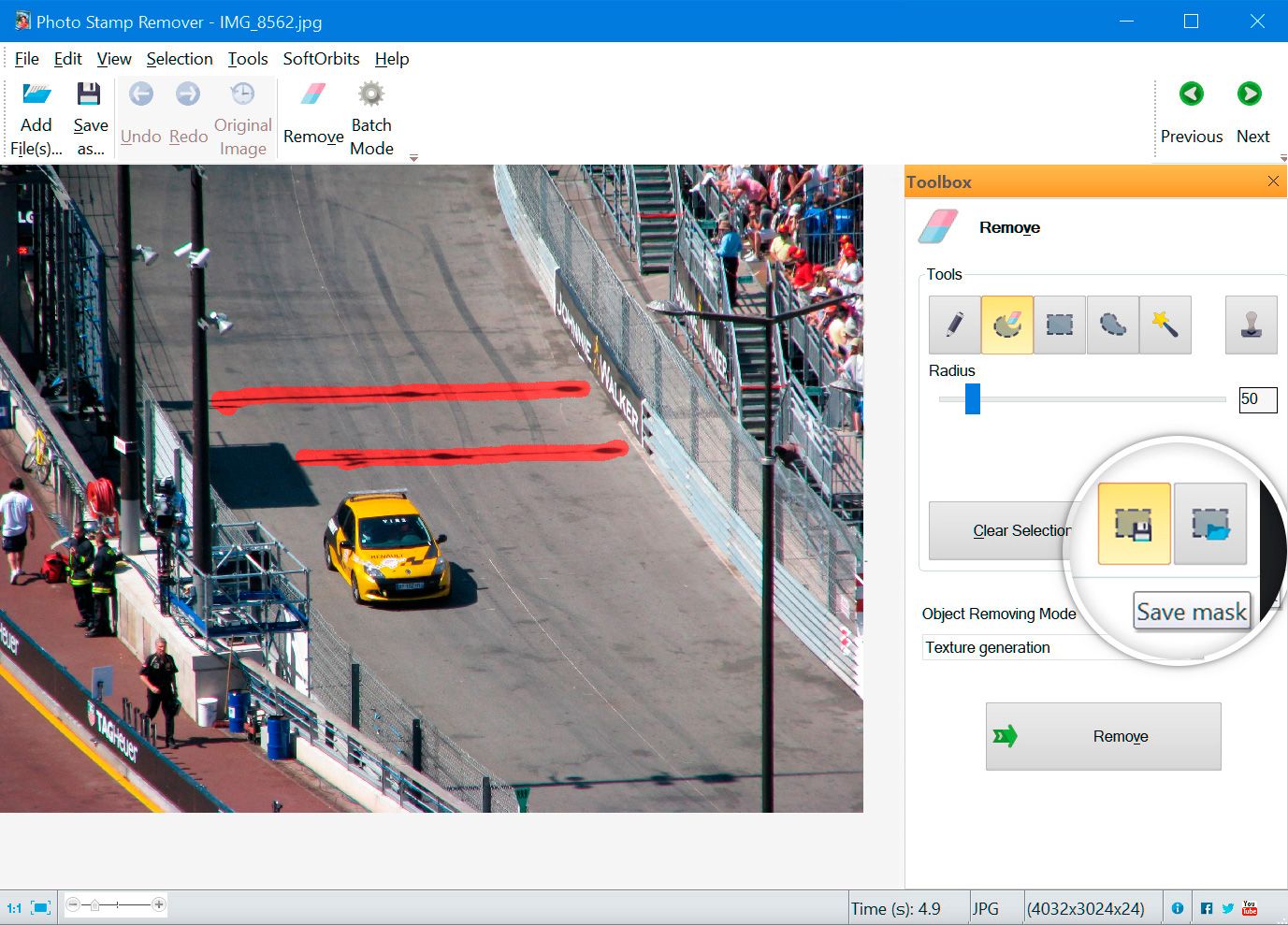 After we've highlighted the shadow, we'll need to select Object Removing mode (optional). We'll take the Inpainting for now. There are also other types of modes, like Hole filling, Texture generation and Quick remove. The advice here is to try them one-by-one and choose the best for your picture by trial and error :) It's hard to predict and sometimes, depending on the picture, even Quick remove works better.

And voila! The shadow is deleted and deleted automatically. Have a look: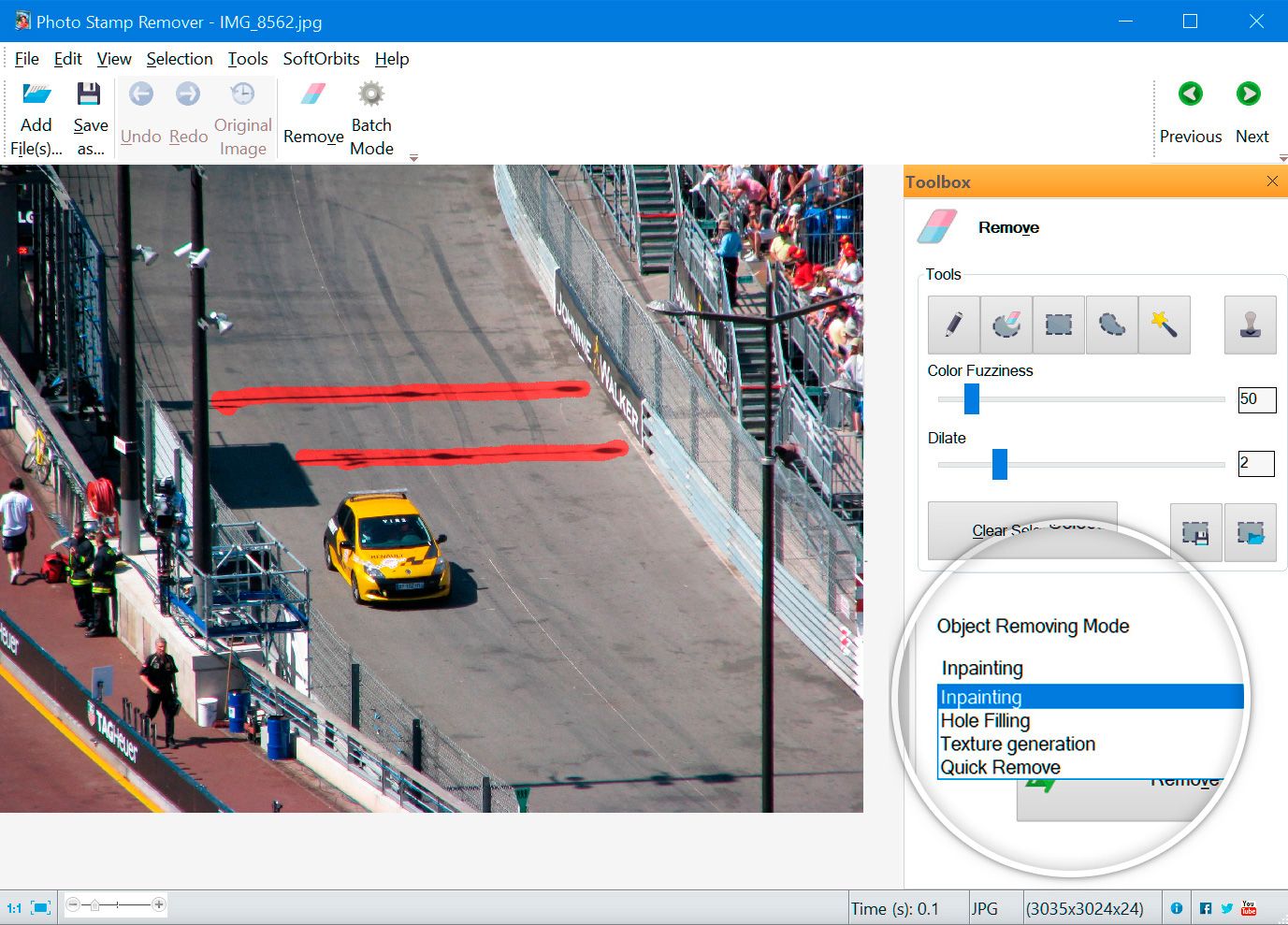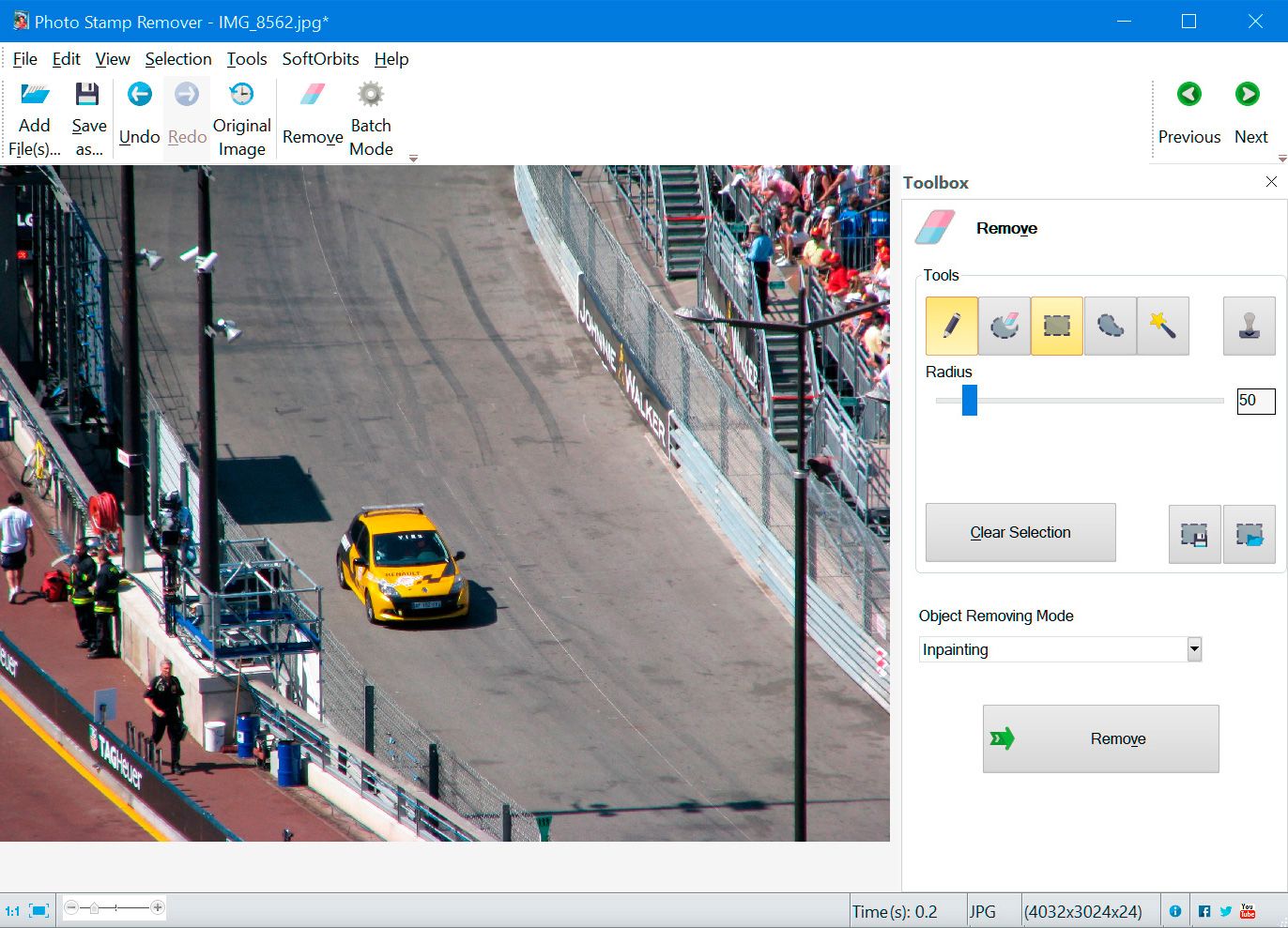 How to Delete Shadows Using Clone Stamp?
One more thing to do is to try to delete the shadow using Clone Stamp. The first step is to select the Clone Stamp Button and then hold the Alt key and left-click on the area you'd like to clone.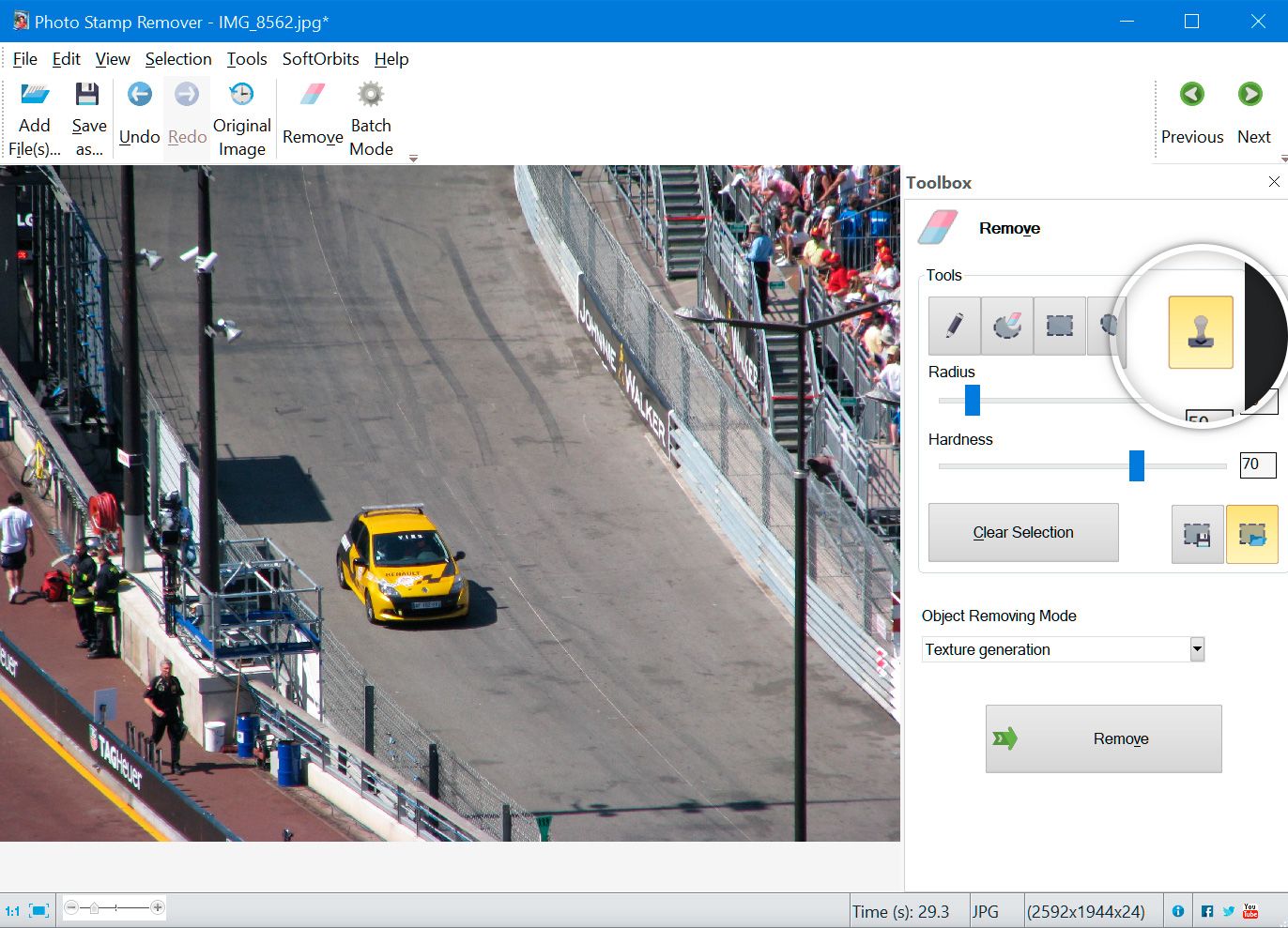 Then release the Alt key and paint over the area you'd like to erase.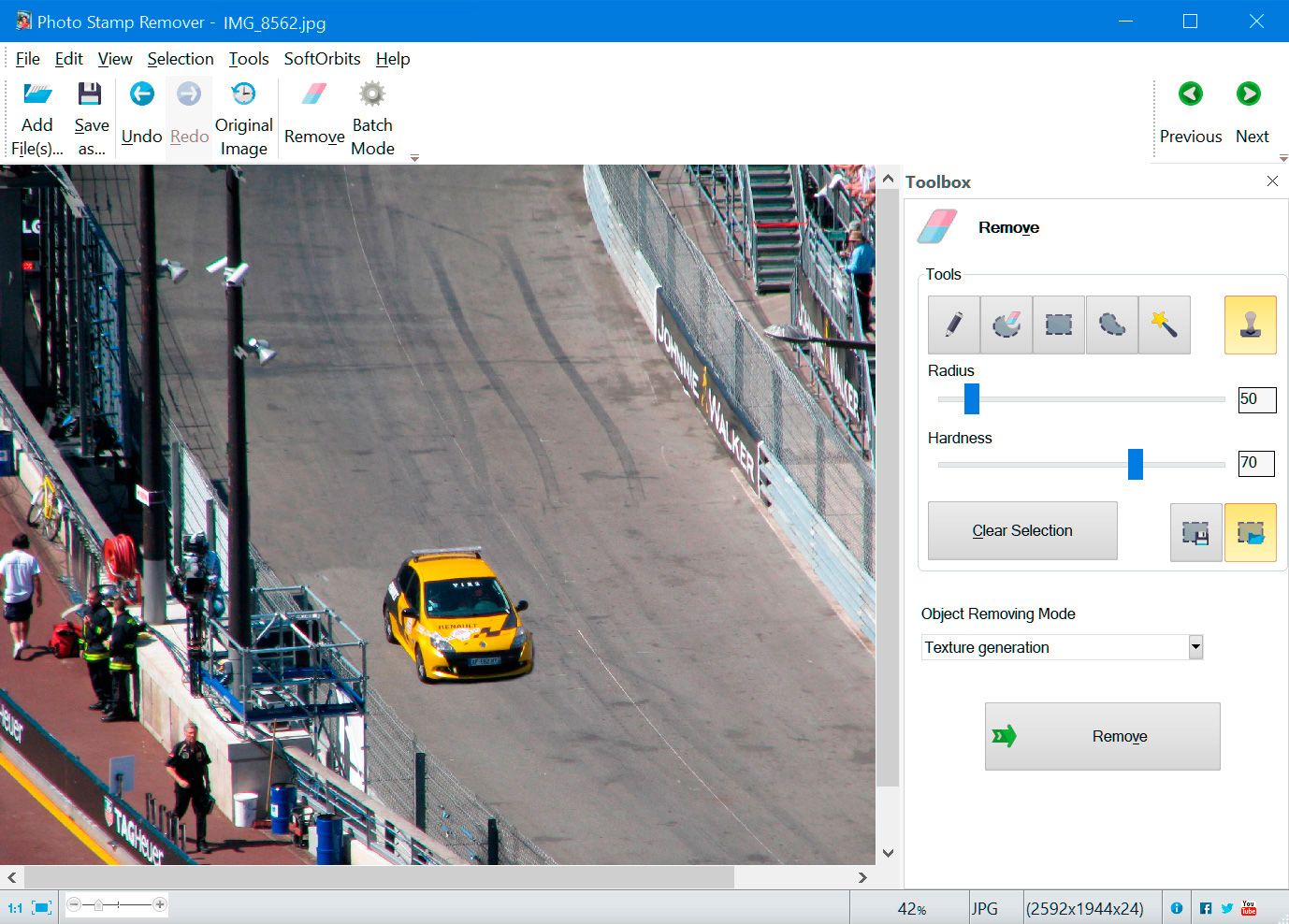 That's it! Sometimes, when the background is fairly homogeneous, the Clone Stamp tool is the easiest and quickest to use.

How to Get Rid of Shadows in Photoshop?
If you're still looking to remove shadows from photo, Photoshop might be your solution, there are several ways. Let's have a look at the first one. Use a Patch tool directly in Photoshop.
1. Duplicate layer first, in order to avoid ruining the original image.
2. Select the shadow area and then click the Del key to fill the selected area using Content Aware mode.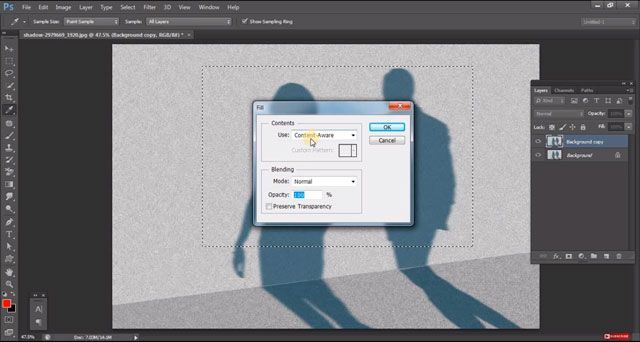 2. Then select the Patch tool from the menu. It's fairly easy to find, the button looks like a patch :)
3. Remove the shadow by making a selection and dragging it to the similar area. Then let go and Photoshop will smoothen the result. Here's what it looks like: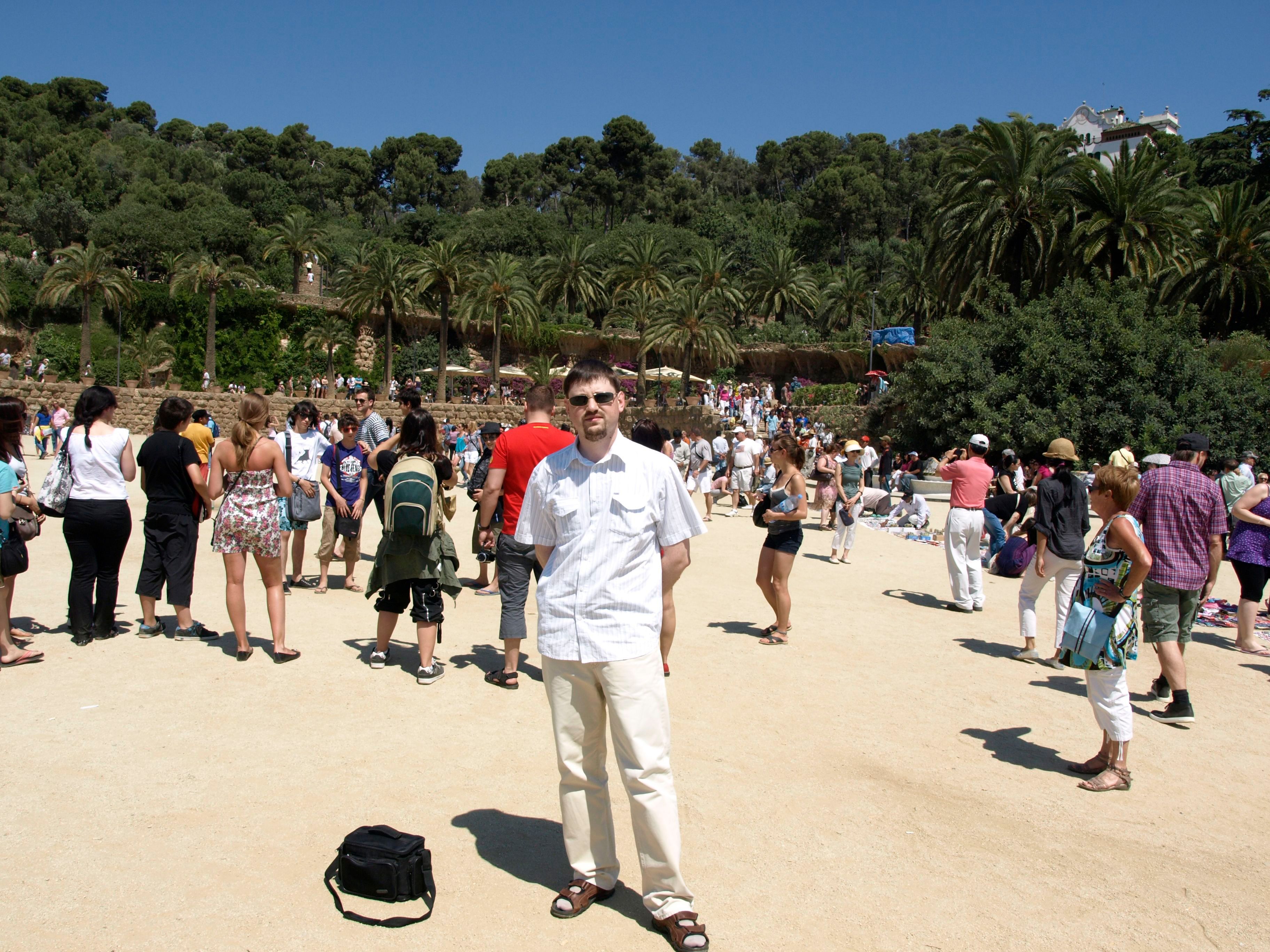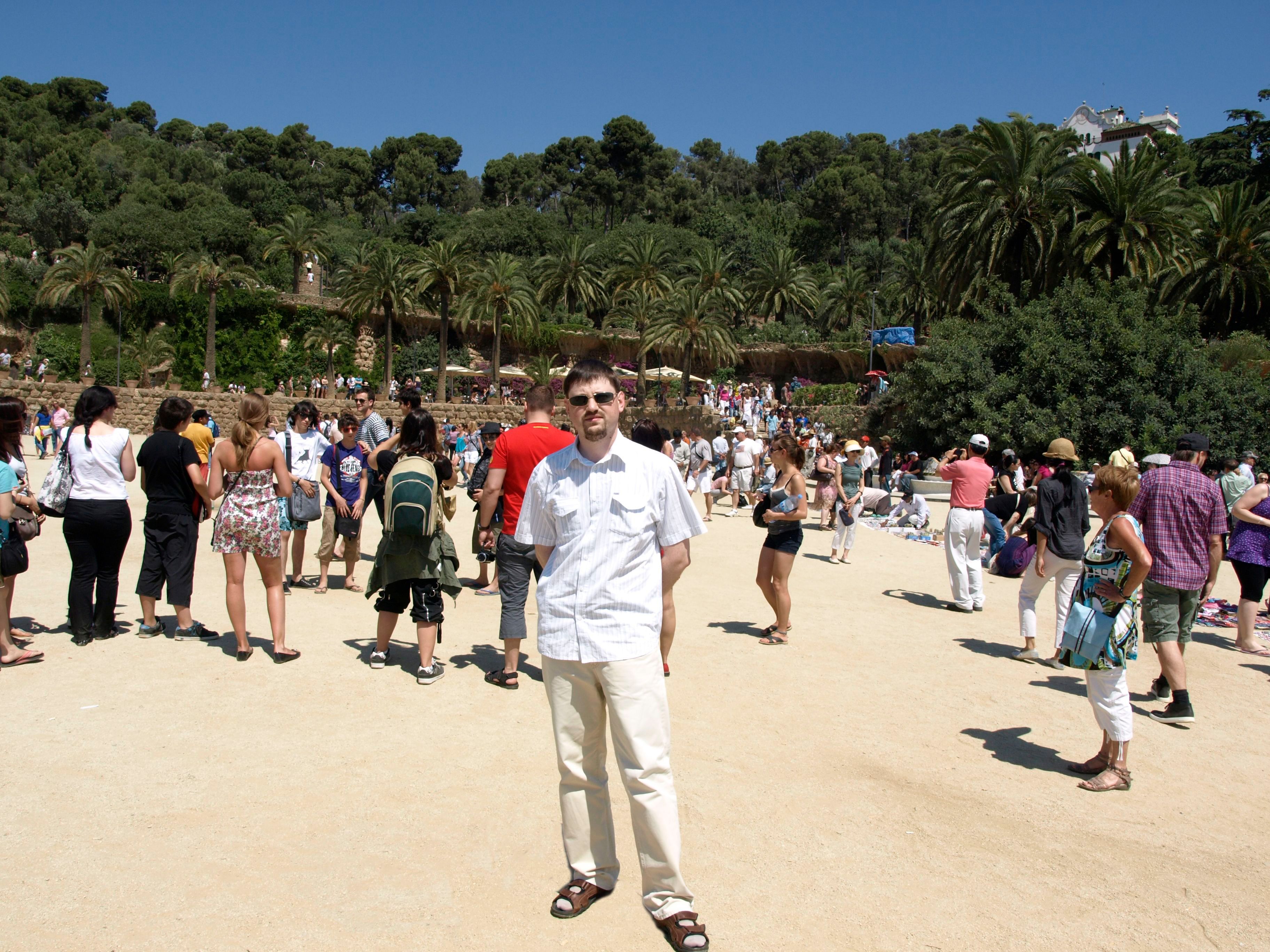 How To Remove Shadows Using Clone Tool in Photoshop?
One more way to remove shadows is using clone tool and here's a helpful video that's going to help do the job for you:

🙋Frequently Asked Questions
An easy to way to remove shadow from photo is to use Photo Stamp Remover. Just use the Marker tool the select the shadow and then click the Remove button. You may also use the Clone Stamp tool the remove small details.
Use the Marker tool, select trases and click the Remove button oncea again. You can also use the Clone Stamp tool to clear traces manually. ALT + Mouse click to select the donor area. Then draw over the shadow to remove it.
Yes, you can. Go to Tools->Watermarks and select the watermark using the Toolbox on the right. You can select Text or Logo image and protect all your images.
As you can see, there are multiple ways to remove shadows. One can be using Photoshop but it's actually quite expensive and unless you already own a copy, you'll find that it's a little too much for performing simple tasks like removing shadows or occasionally backgrounds.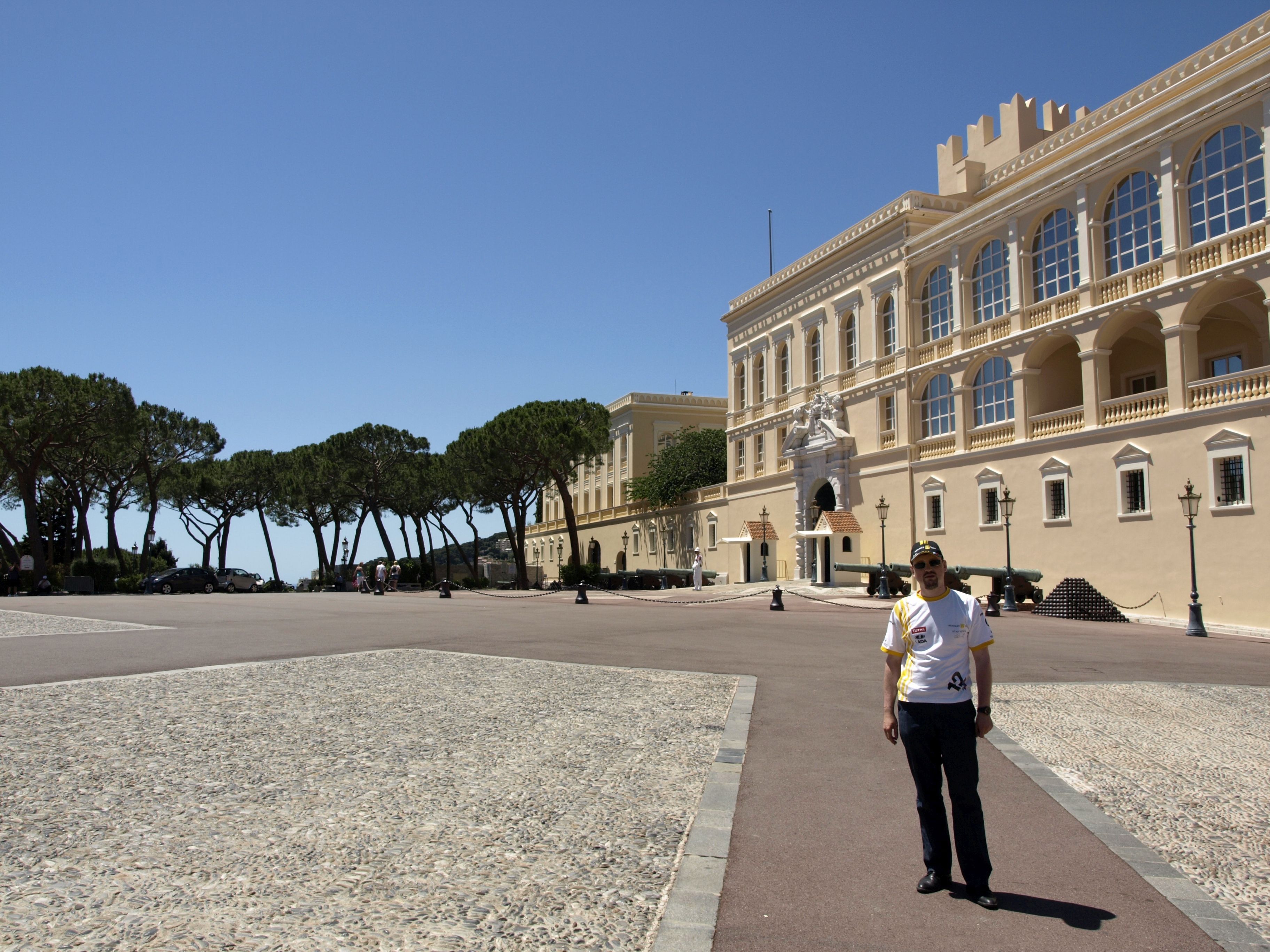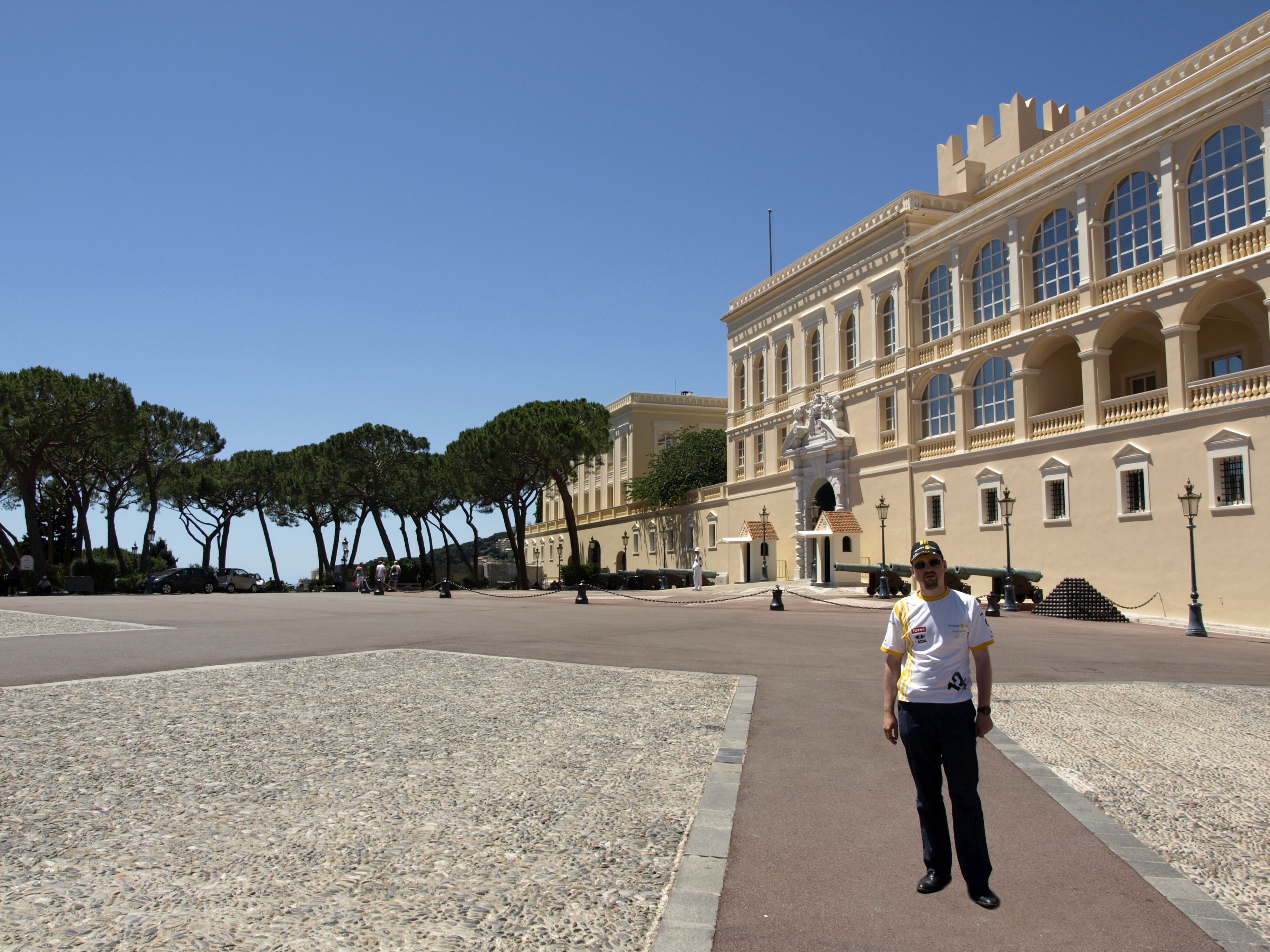 Another option is task-specific app to remove shadows from pictures, like Photo Stamp Remover which is mentioned above. The price is not steep at all, it has a trial that will help you determine if the program is good for your particular photos, it doesn't require a lot of knowledge and doesn't have a daunting interface that looks like it has to be thoroughly studied before even attempting to edit photos. It's your call to decide and either way, removing shadows from photos is not such a difficult task and you're certainly capable of doing it on your own. Good luck!