Change your camera settings
This is the easiest method to ensure you are never bothered by date stamps or watermarks again.
Explore the settings of your smartphone camera or DSLR for the date and time stamp settings. You can easily switch off the watermark settings from the menu system!
How to change date stamp settings on Nikon?
Turning the date stamp off is quite simple if you know where that option is buried in the menu.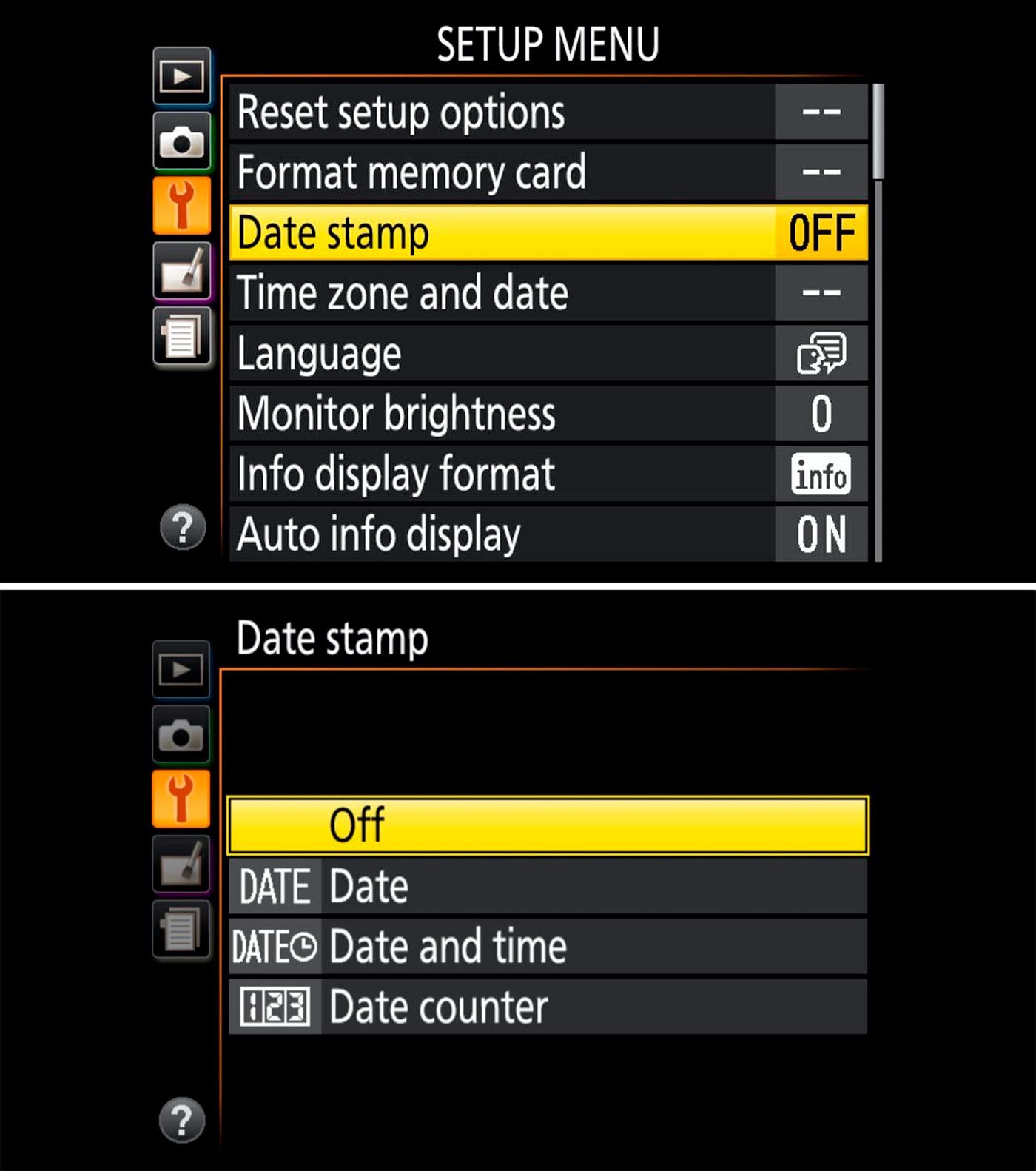 Almost all Nikon cameras have a similar menu layout, and you can find the date stamp options under the Setup menu. The Setup menu is designated with a wrench icon and contains the date stamp settings with four options – Off, Date, Date and Time, and Date Counter.
You need to select Off so that none of your future photos shows up with a bright orange text anymore.
How to change date stamp settings on Canon?
Like Nikon cameras, Canon cameras allow you to turn off the date stamp. After you have turned on the camera, click on the
Menu
button and go to the
Shooting
tab. A camera icon will show this.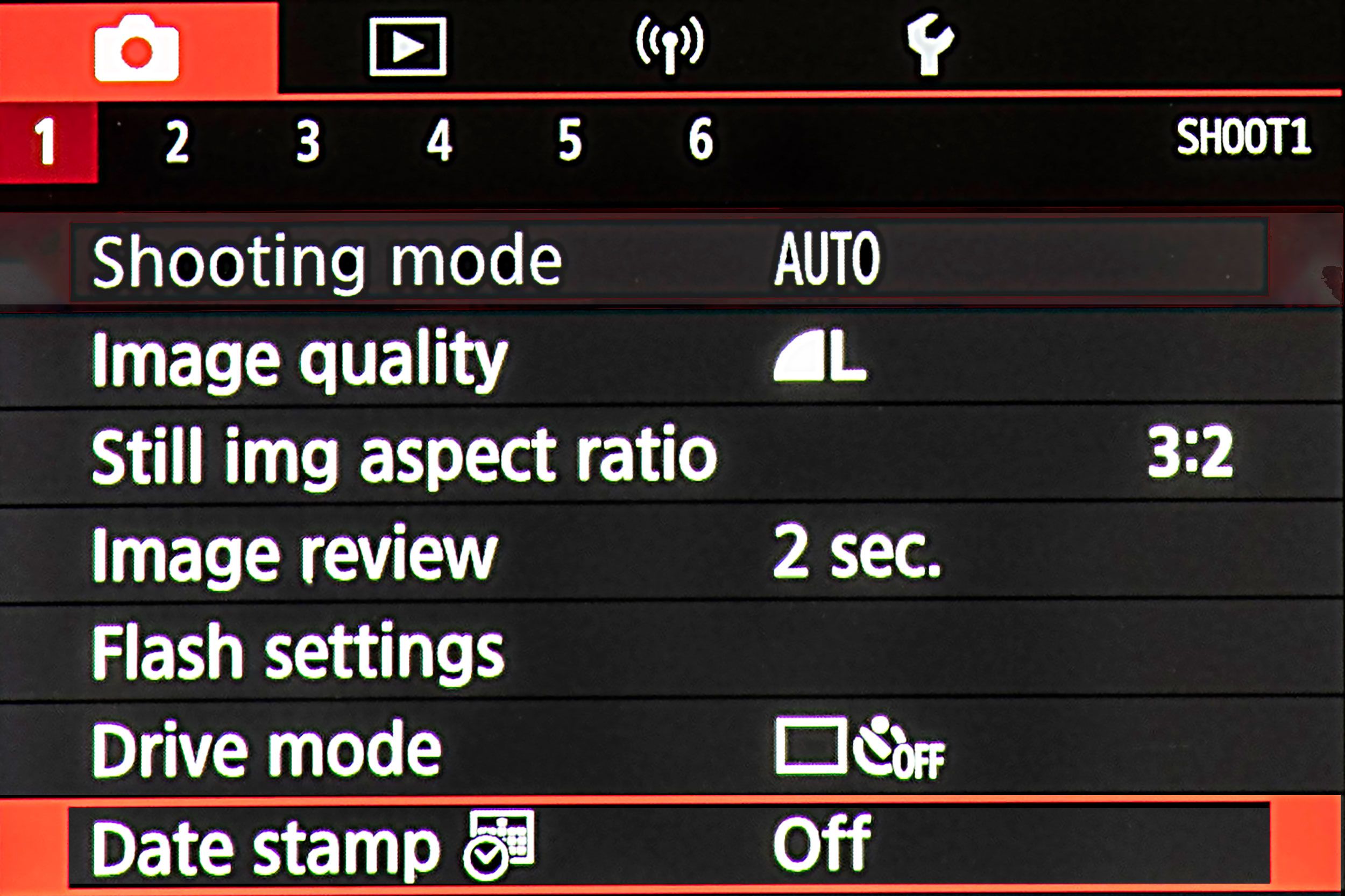 Under this, you will find the DateUsean> options. Use the left-right arrow buttons to scroll through until you find Off. This will remove the date from the photos you will take in the feature.
How to change date stamp settings for Samsung Galaxy?
Like all other point-and-shoot cameras and modern smartphones, the Samsung Galaxy camera can also turn date stamps off.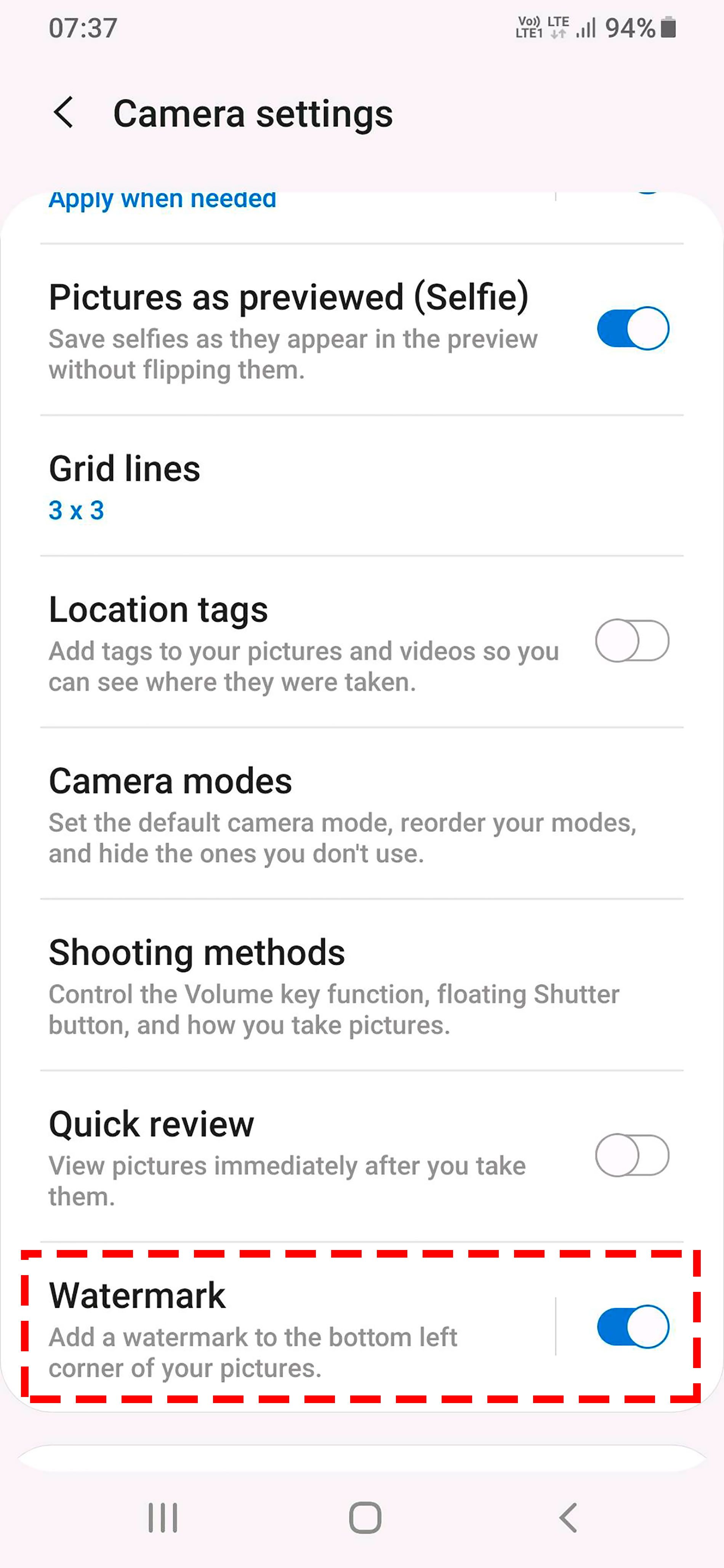 Go to the default camera settings and click Settings. You will find this option as a gear-shaped icon in the top right corner.
When you scroll down the list, you should see a Date Watermark option. Tap and turn it off to remove the date from all your future photos!
Alternatively, you can download 3rd party apps like Open Camera and Timestamp Camera Photos, which will let you explore different colours and fonts for your date stamps, or turn it all off to easily remove date from photos you will take in the feature.