Best Apps to Fix Grainy Pictures
If you use your phone often for selfies and vacation photos, you should have apps for instant grainy photo fixes! These noise removal apps will help you whenever you want a quick fix.
How to Fix Grainy Photos on iPhone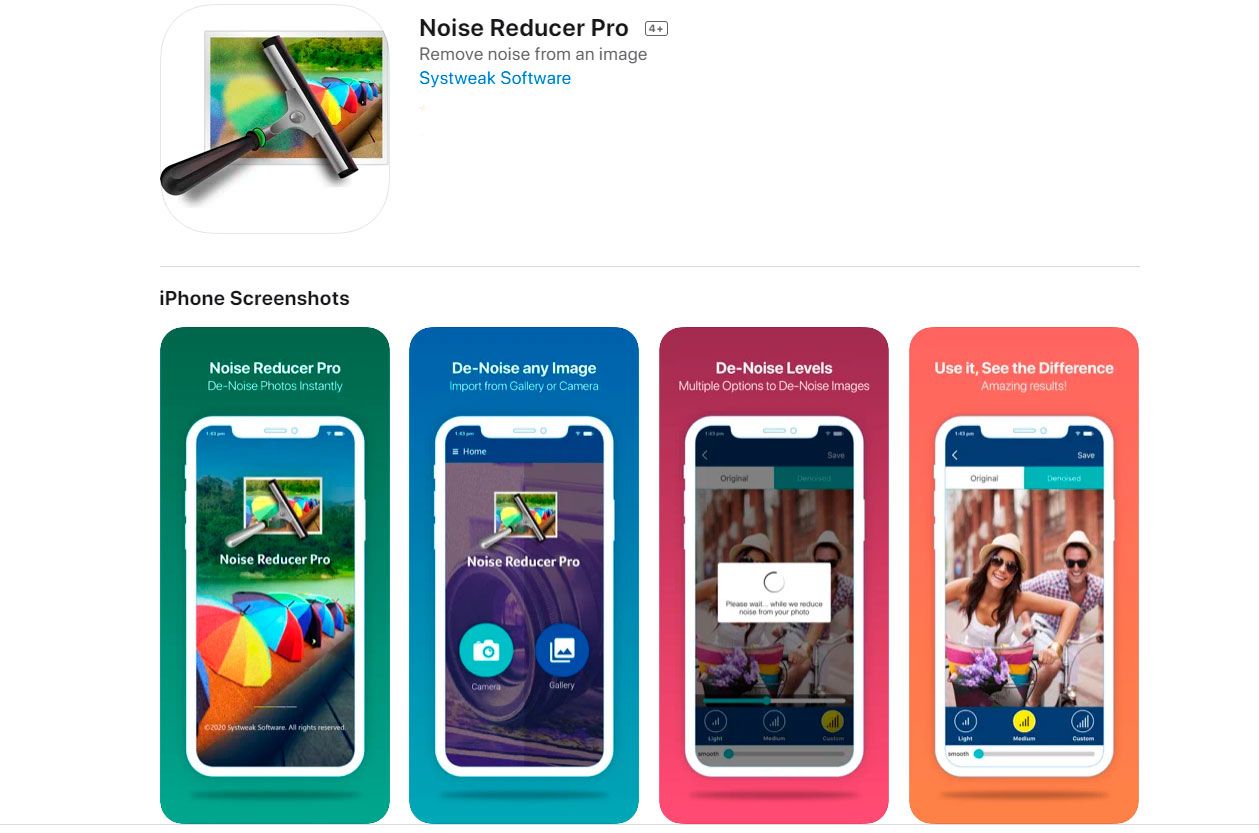 You can choose the photo you want to edit or click one using the in-built camera option of the app.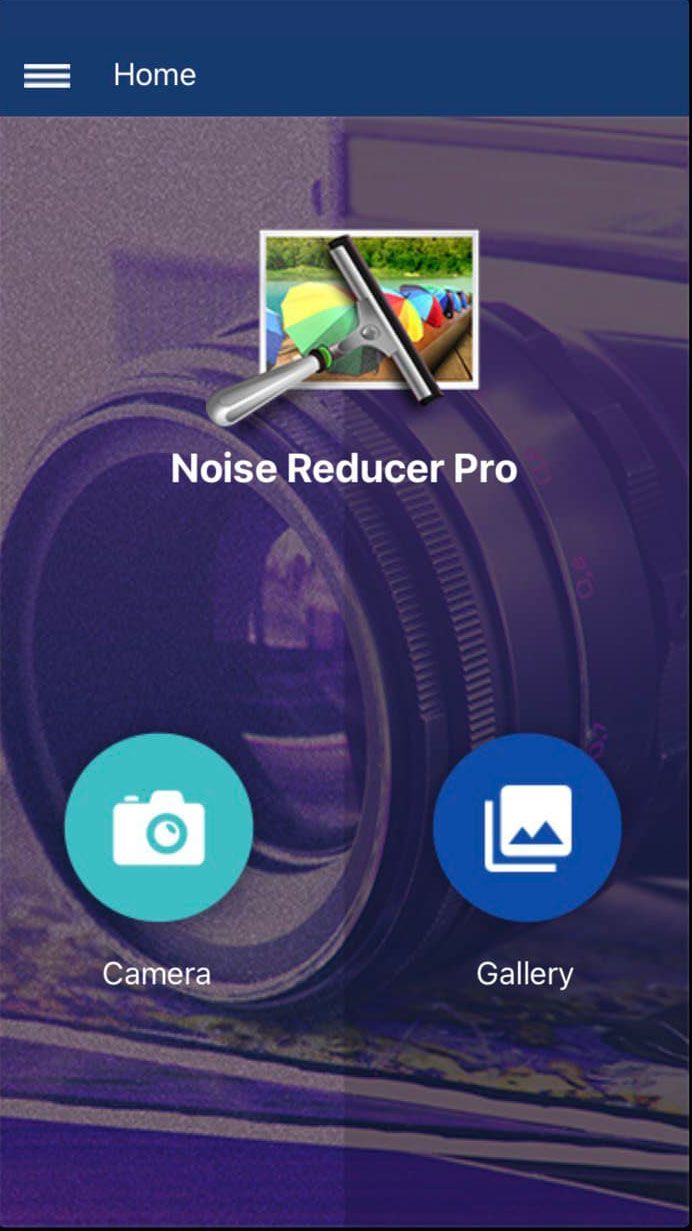 Click on one of the presets to remove noise. If you want to set the reduction level manually, you can click on

Custom

.
Using the

Smooth

slider, you can also make the details more smooth in case the noise levels are very high.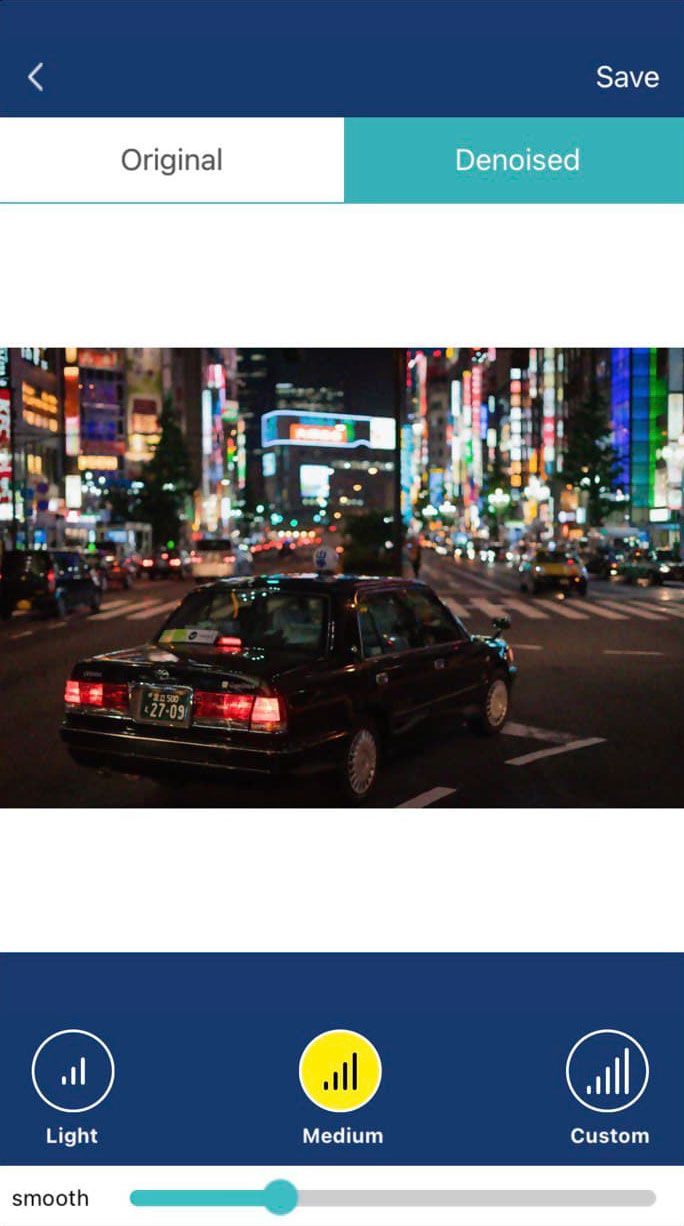 Install Pics Smoother and open the file in the app. Another free app for iPhone users, Pics Smoother, contains more advanced noise reduction tools than most apps. Along with a simple noise remover, it also offers a

median filter

and editing tools like highlights, shadows, curve adjustments and more.
The median filter is great if you use burst mode in your camera. It removes noise by combining the different shots into one image, taking only pixels common to all the files and leaving out grain since it appears randomly.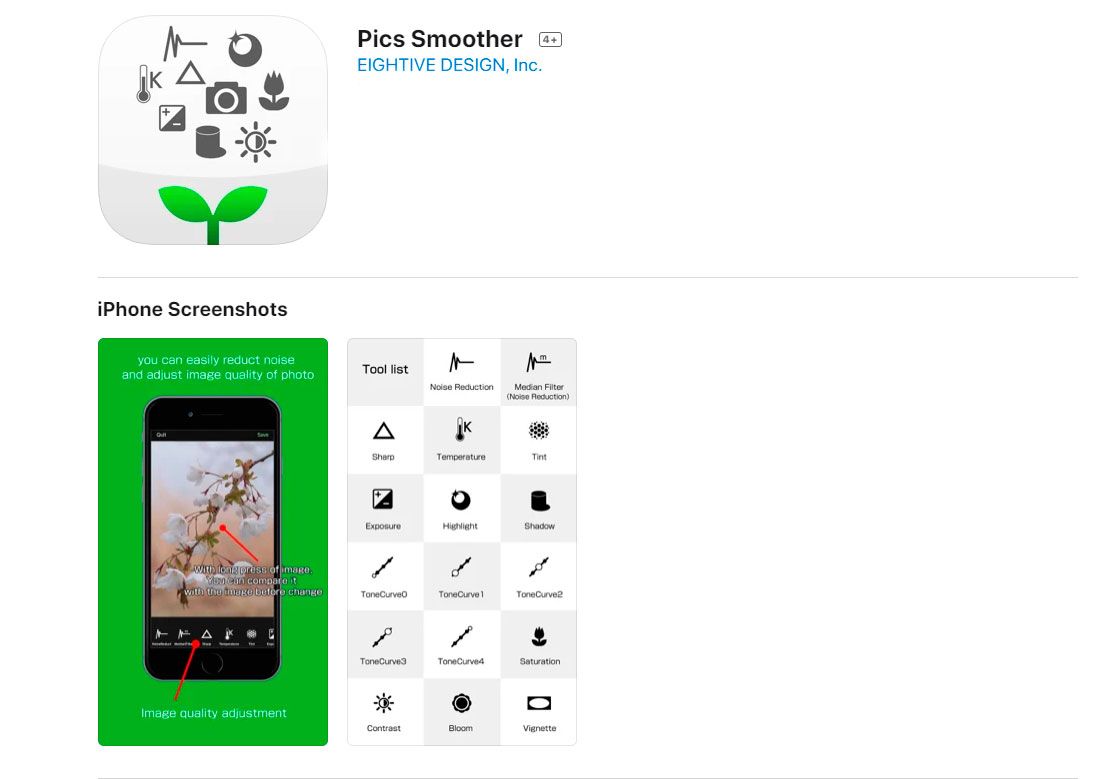 You will see the various tools available at the toolbar at the bottom.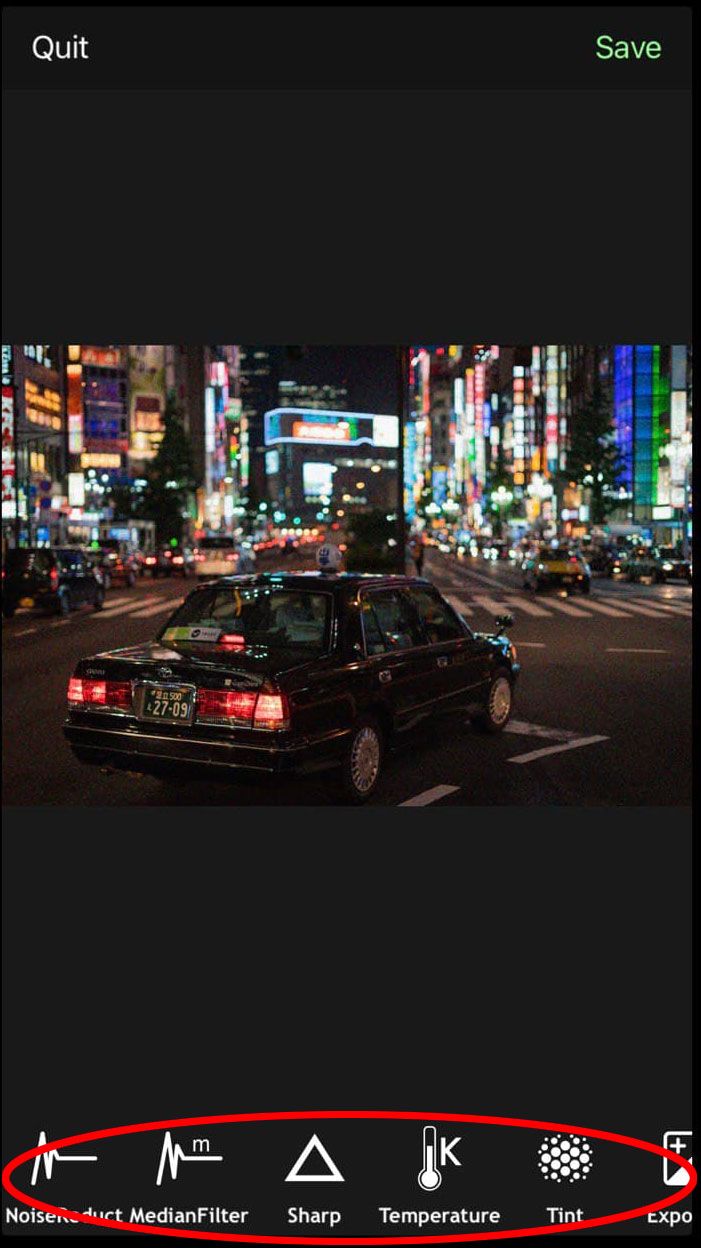 Click on the

Noise Reduction

option and adjust the settings as needed. By tapping and holding on to the image, you can bring up the original file and compare it instantly!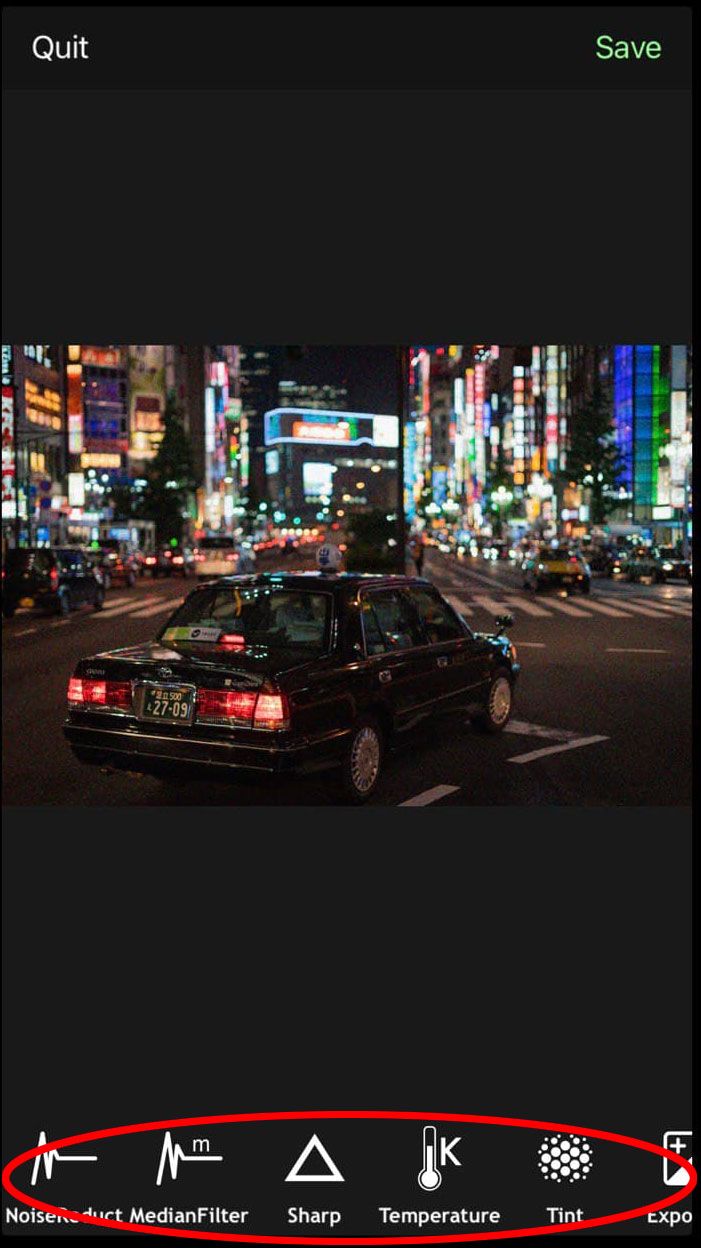 You can also try other options and adjust the photo's exposure.
Once the photo looks how you want it to, remember to save it!
How to Fix Grainy Photos on Android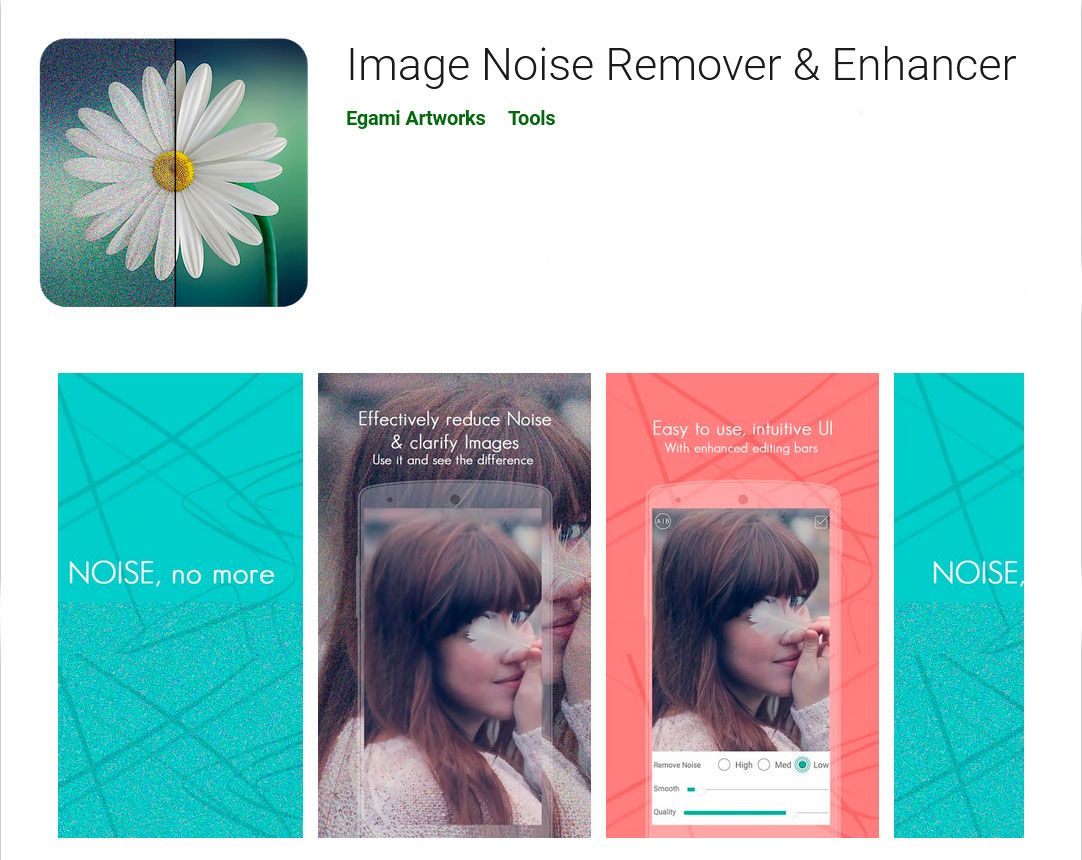 A tool specifically for noise reduction, Image Noise Remover is a free app that is very easy to use. It works well for high ISO images because it uses advanced optimization algorithms to fix grain non-locally. This means it can remove noise without affecting the overall details in the image!

How to use Image Noise Remover
Install the app from Google Play and open the required photo.
You can select one of the 3 presets for noise reduction – Low, Medium, or High
There is also a

Smooth

slider that can be used to fix grains and ensure smooth colours. Also, there is an exposure slider that you can use to brighten up your image!
Save the image once it's fixed!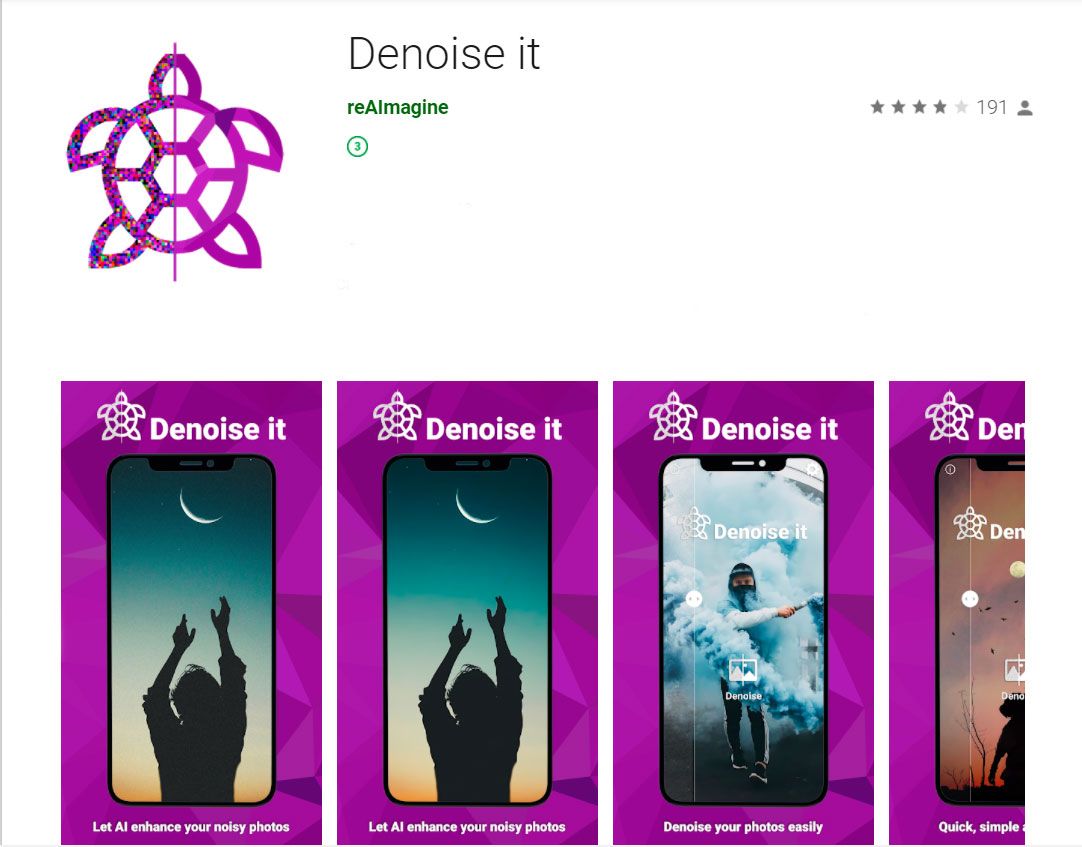 Denoise It works a bit differently than most apps.
Instead of requiring you to make adjustments on your own, the app sends your photo to an online server where the actual noise removal occurs. Once the editing is complete, you return a cleaner photo version!
The only drawback is that there is a resolution limit for the images. You must pay a small fee to get the full app version!

How to remove grains from photos using Denoise It
Install Denoise It and run the app.
Click on

Denoise

on the homepage of the app.
Upload the photo and wait for the removal process to happen. Once it's complete, you will get a cleaner file with all the grain fixed.
Save the photo! The original sent to the server gets deleted automatically, protecting your privacy.
How To Fix Grainy Photos Online for Free?
Paying for and installing advanced programs to fix grainy photos is unnecessary. Websites allow you to upload the image and get it cleaned up for free!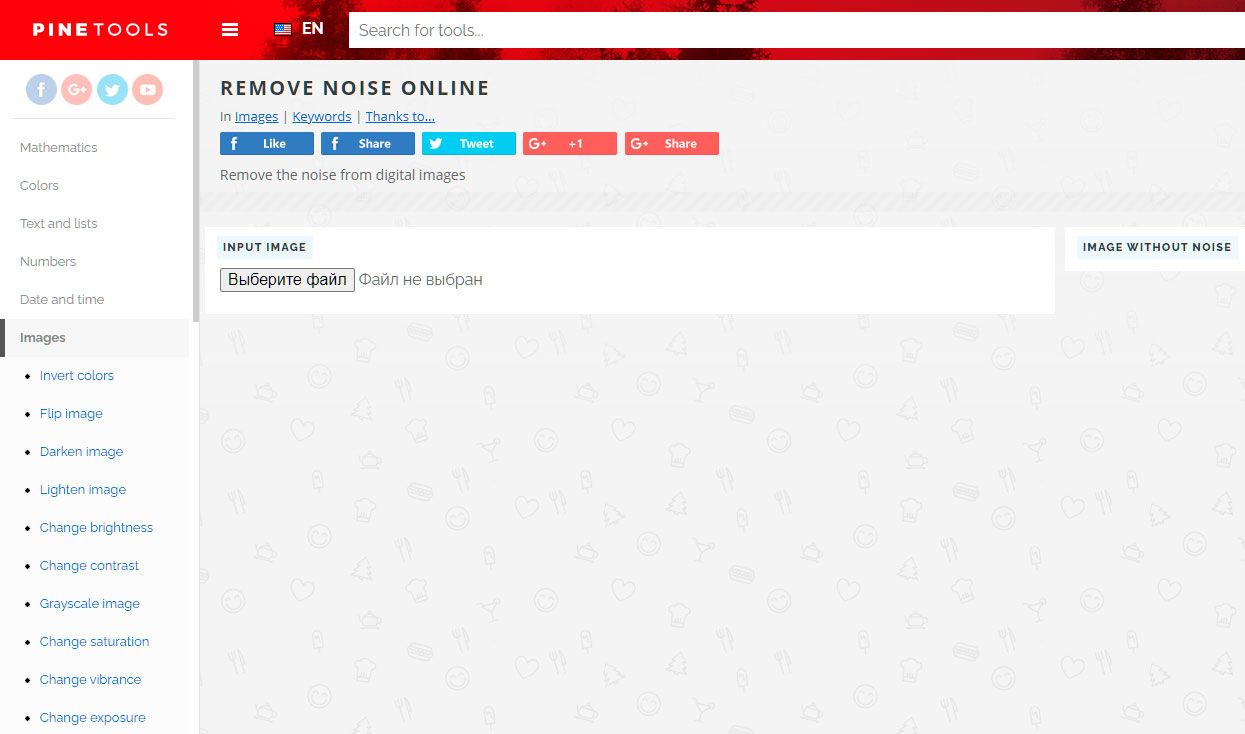 Pine Tools is a collection of many image editing tools. Along with features like adding filters and adjusting exposure or adding effects like Posterize and Solarize, one of the options it provides is Remove Noise.
The steps to be followed are very simple. You can google this website and use the toolbar on the left to select the Remove Noise tool. Then use the Browse button to add a photo from your computer, and click on Remove Noise.
Within a few seconds, the website will send back an edited version you can download!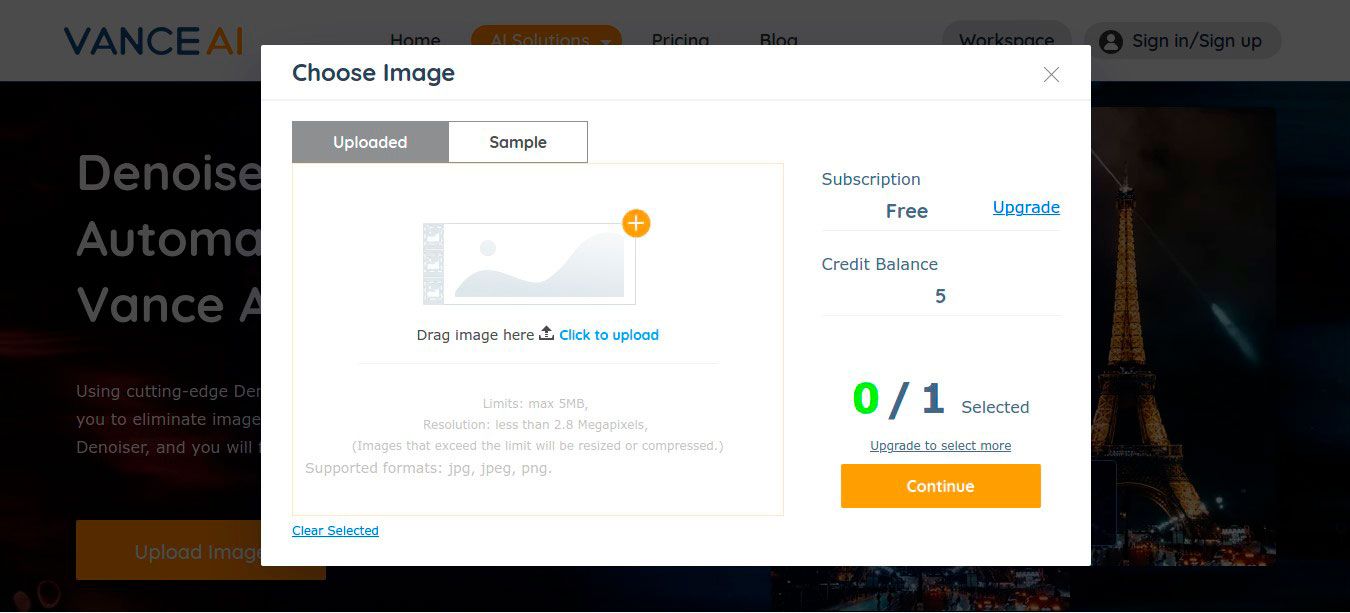 Vance AI Denoiser is a great tool for noise reduction. By simply uploading the photo and waiting a few moments, you can get a clean version for download.
And the algorithms of Vance AI do a good job of fixing grain without making the edges and details look too smooth!
Using the link provided, you can directly begin uploading your photos. You will also get a slider from 0 to 100 to control the amount of reduction applied. The one drawback of this online tool is that there is a resolution limit, and you get only 5 tries for free.
You will have to upgrade and buy the desktop program for unlimited use! However, you can check out apps like Easy Photo Unblur, which sharpens images and videos.
Comments (0)
No comments yet. Be the first!