With the rise of technology comes the risk of data theft. With Windows 10 and 11, Microsoft has enabled certain features to track your activity and access sensitive information. Fortunately, there are ways to disable Windows 10 tracking without sacrificing your private data or security. One of these methods is using SoftOrbits Privacy Protector for Windows 11.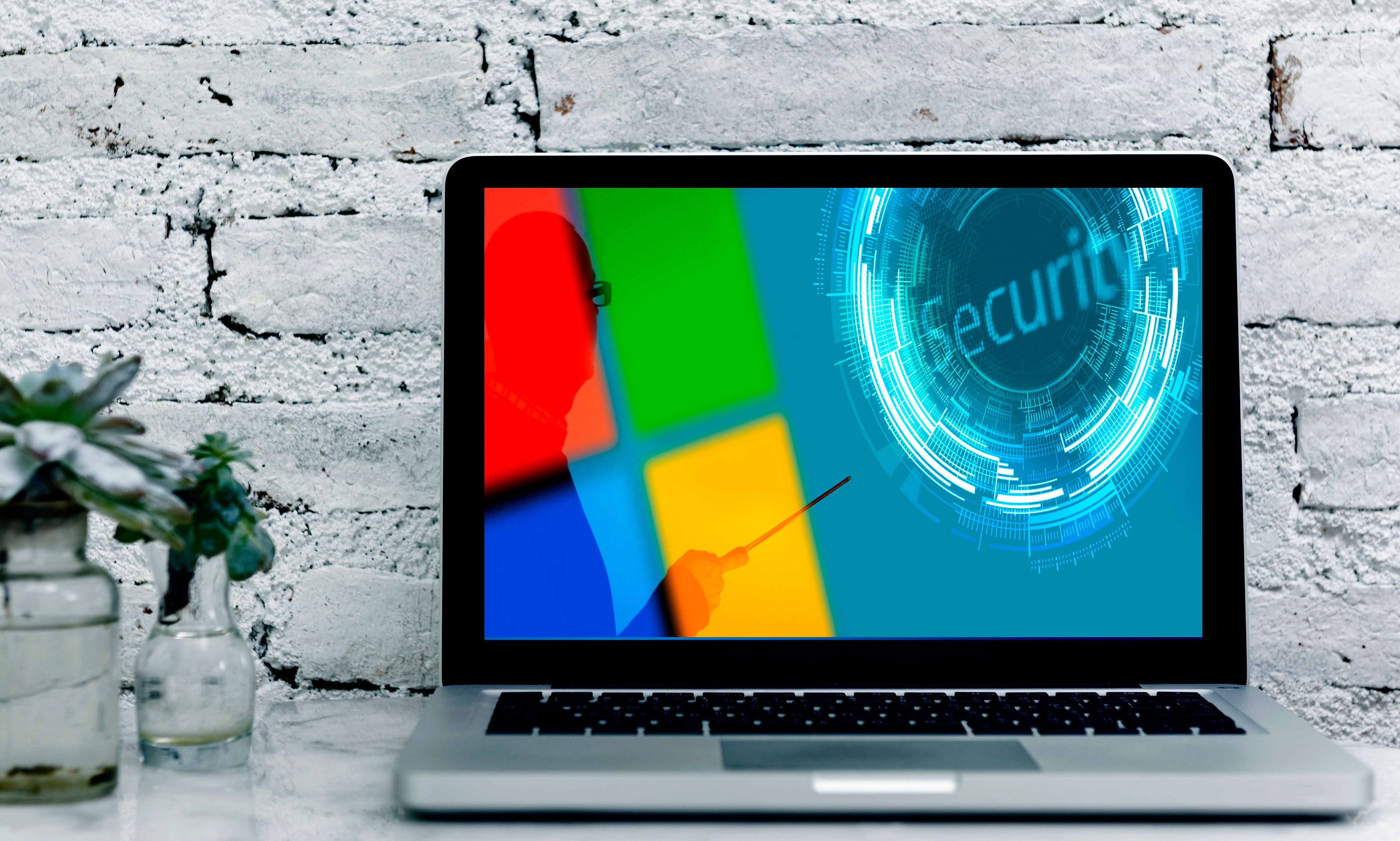 What is SoftOrbits Privacy Protector for Windows 11?
SoftOrbits Privacy Protector is an all-in-one privacy protection tool that allows users to keep their online activity safe from potential hackers or unauthorized access. It offers a wide range of features, including one-click cleaning of system and browser tracks, deleting personal files, preventing unwanted programs from launching at startup, turning off Windows tracking services and more.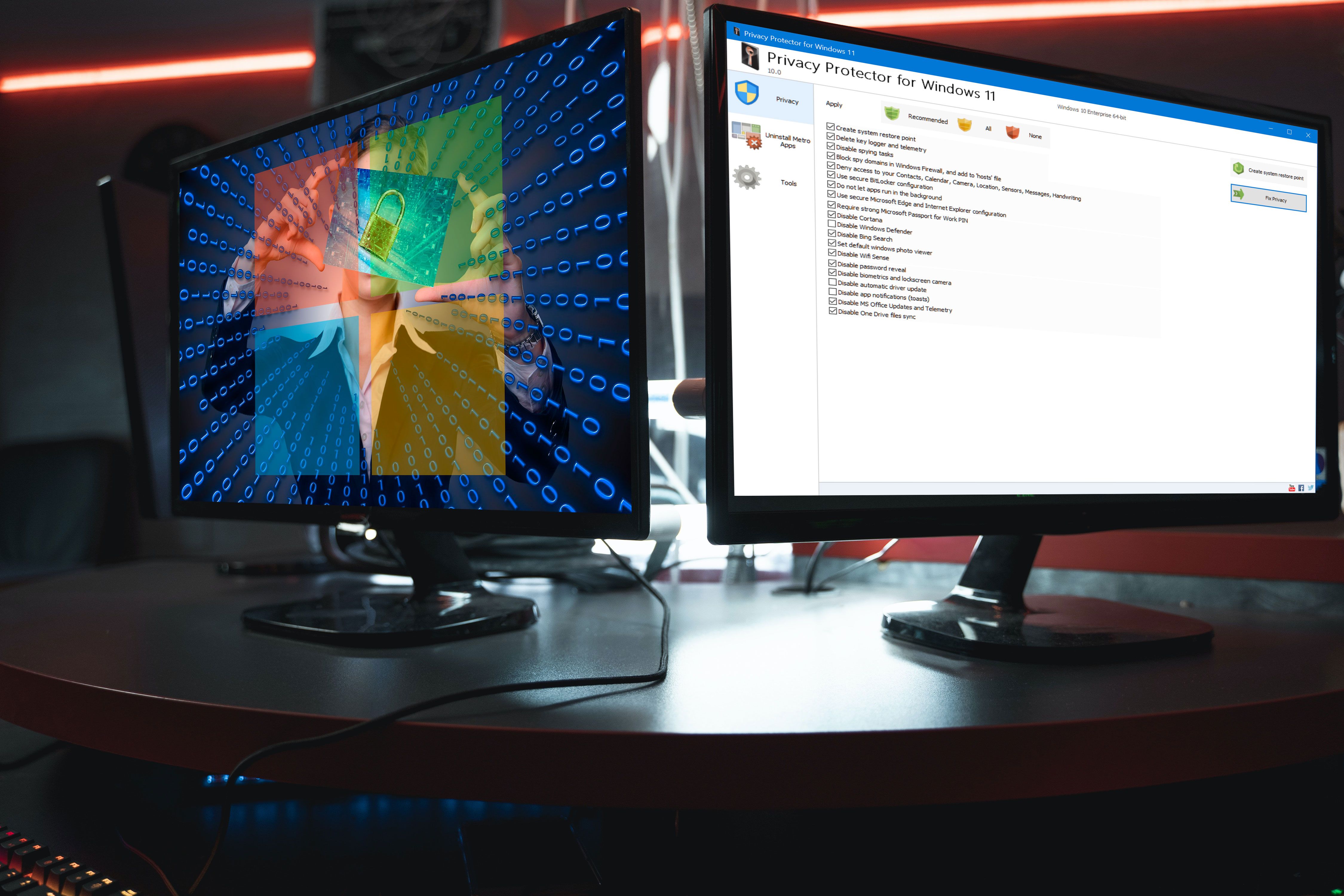 Benefits:
Keep your data and privacy safe from spying services.
Disable features that send data back to Microsoft.
Stay in control of your computer.
Protect yourself from corporate snooping.
Keep your personal information private.
Feel secure knowing your computer is working for you, not Microsoft.
How Does it Work?
SoftOrbits Privacy Protector gives users complete control over their system's settings and privacy options. It enables them to adjust the default settings according to their preferences. This includes setting up a password for their account, turning off automatic updates or choosing which programs can be launched at startup. Additionally, users can use the built-in anti-tracking feature to stop Windows from collecting data about their activities and location without their consent.
How to turn off tracking on Windows 11/10
If you're looking for a privacy protector to disable all the spying services on your Windows 11 / 10 device, look no further than SoftOrbits Disable Windows 10 Tracking tool. This powerful protector will disable Cortana to prevent transmission of data recorded with your microphone and webcam and disable WIFI Sense Credential Share and WLAN hotspots access. Additionally, it allows you to disable Bing Search, Windows Defender, Family Safety Monitor, Face Recognition on a Domain-connected Surface, and all the other Windows Consumer Data Collection Features. Plus, it even removes the Cortana button in Windows Explorer when disabling Cortana! And if that wasn't enough, it also turns off HEIP and MS Experiments and the tips lock screen. So if you're looking for total privacy protection on your Windows device, check out SoftOrbits Privacy Protector.
How to Вisable Цindows 11 / 10 tracking:
Download and install SoftOrbits Privacy Protector on your computer.
Open the program, go to the

Privacy Settings

tab and select the options you want to disable or enable.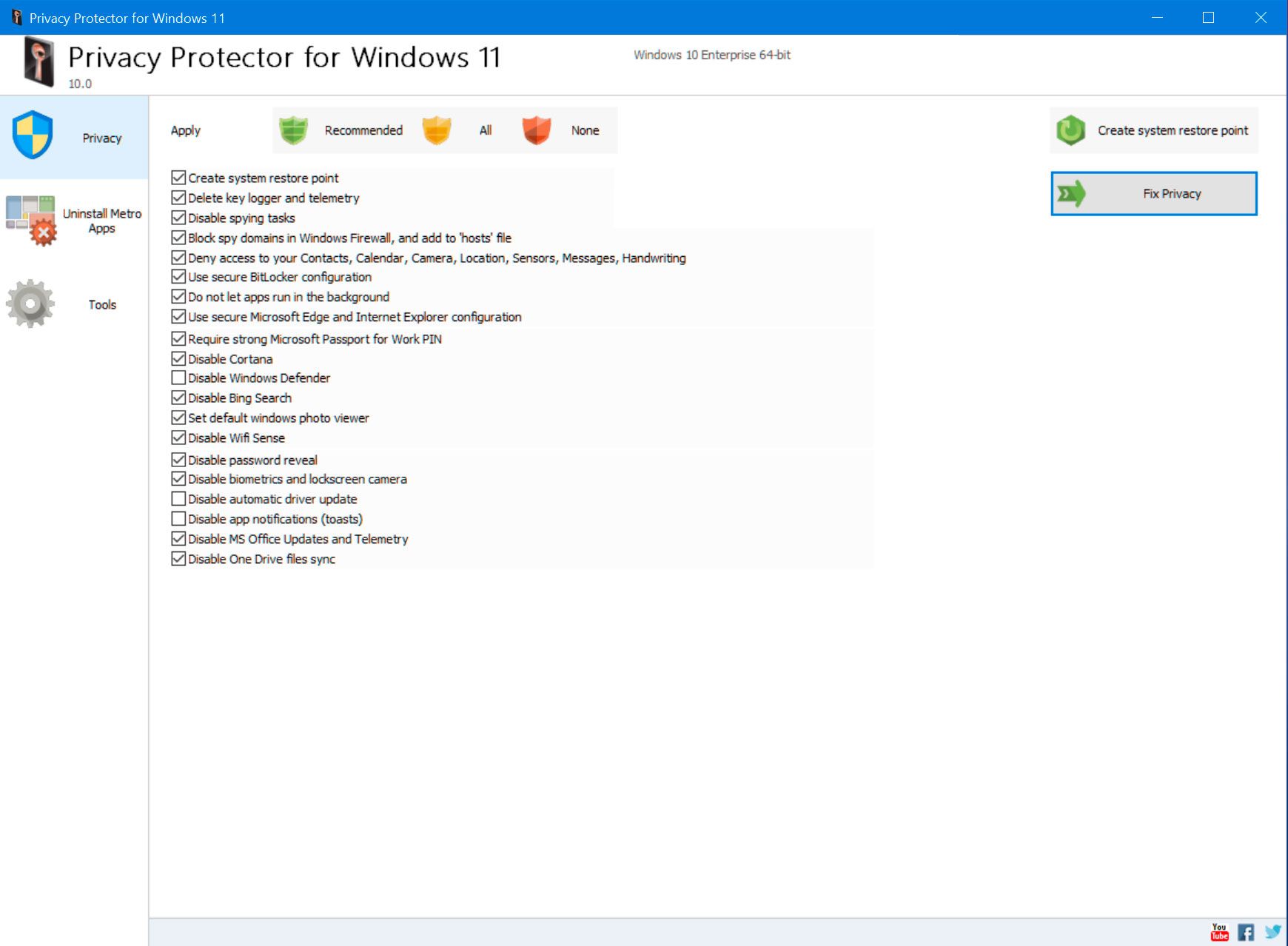 Click on

Fix Privacy

and let the protection service do its job.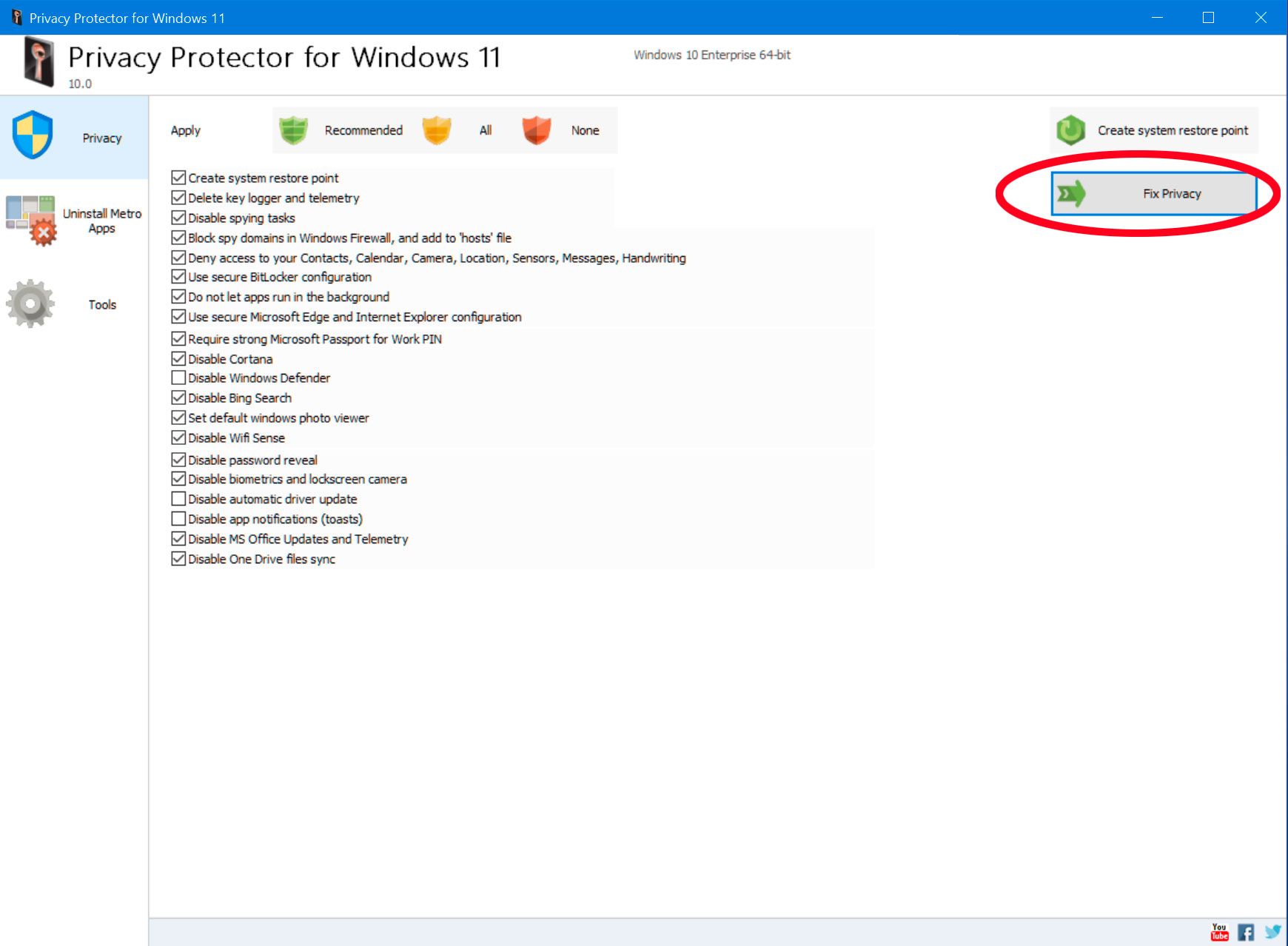 Enjoy total privacy and security on your Windows 11/10 device.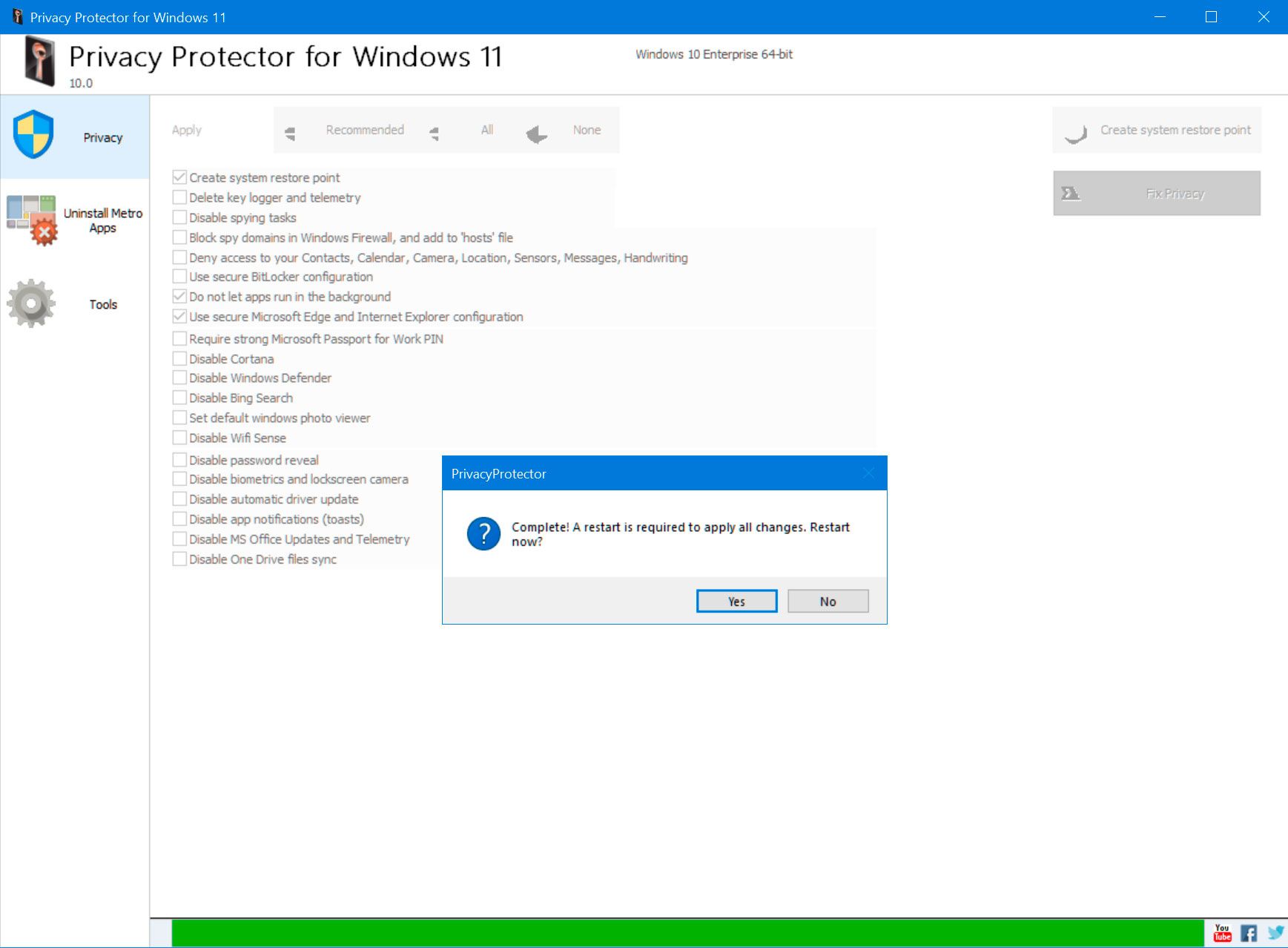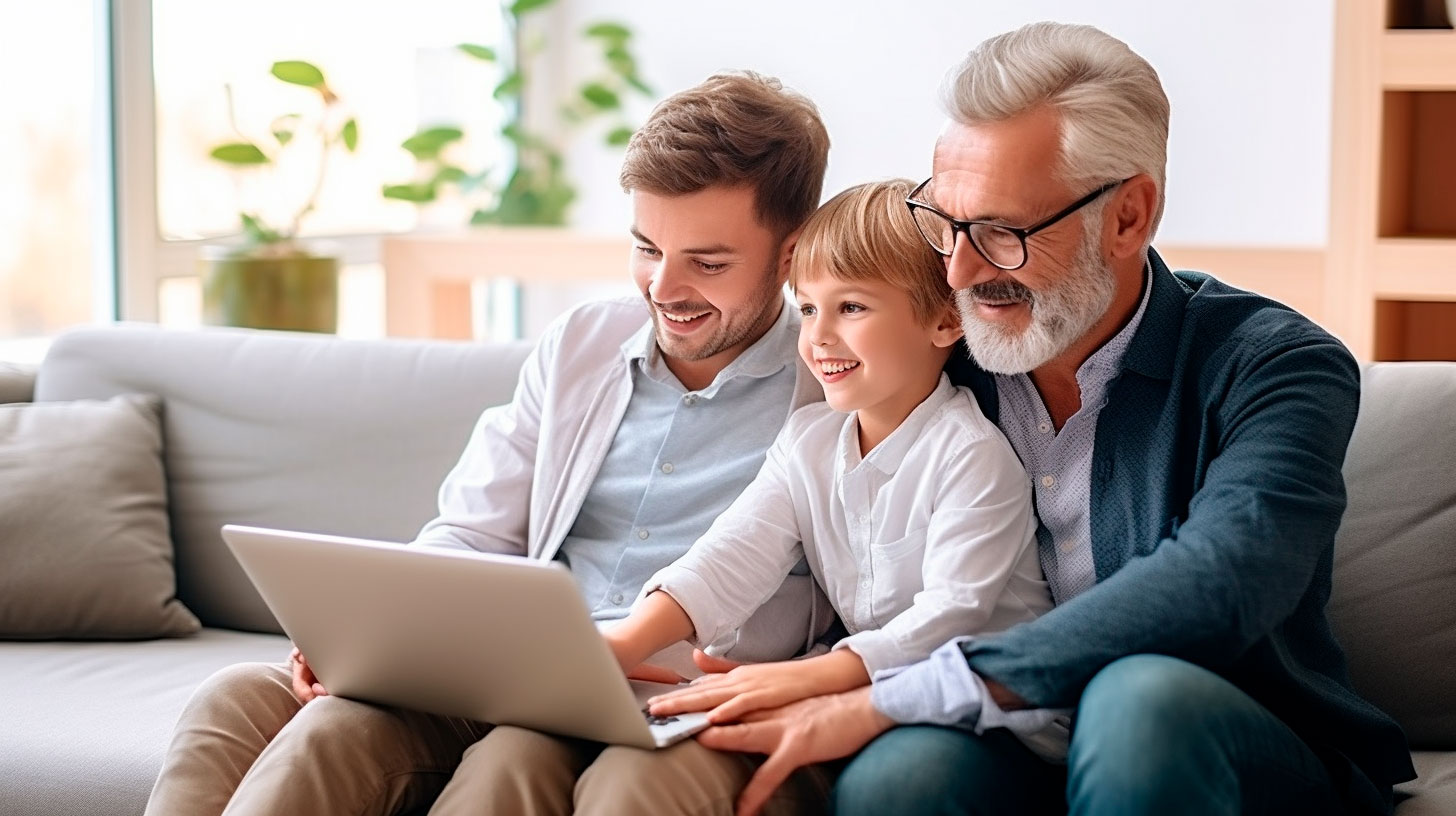 Please note that the program is compatible with Windows operating systems, starting from version 7. Still, the number of available options will differ depending on your operating system.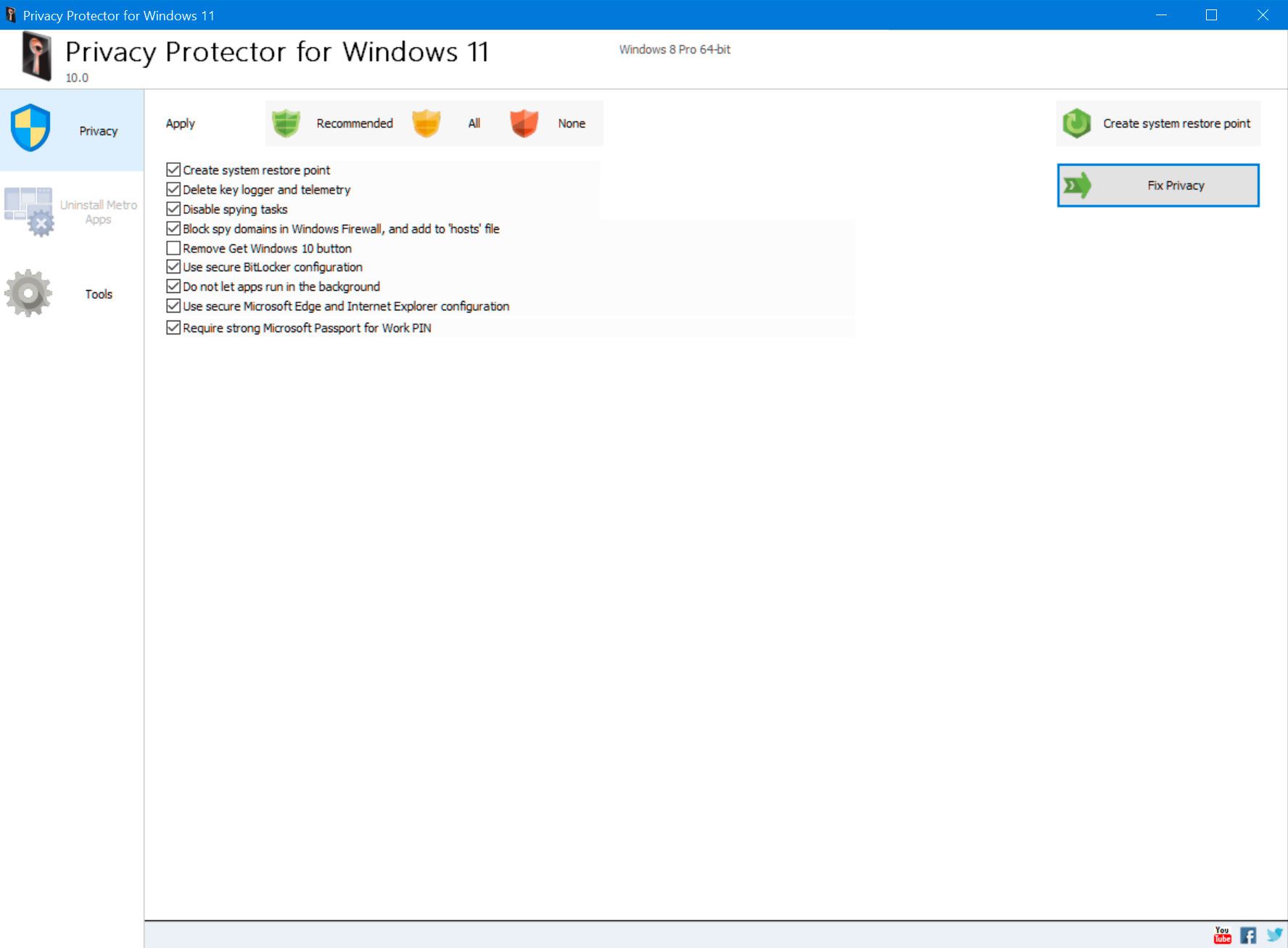 SoftOrbits Disable Windows 10 Tracking tool provides a simple way for users to protect their personal information from being collected and stored on their computers without knowing about it. As well as this, it offers an easy solution for those who want to be in charge of what gets installed on their computer and what kind of data gets sent out by the operating system. Finally, this program also helps improve performance by allowing users to turn off unnecessary startup applications, which can slow down the boot process or cause other issues, such as lags while gaming or browsing the web.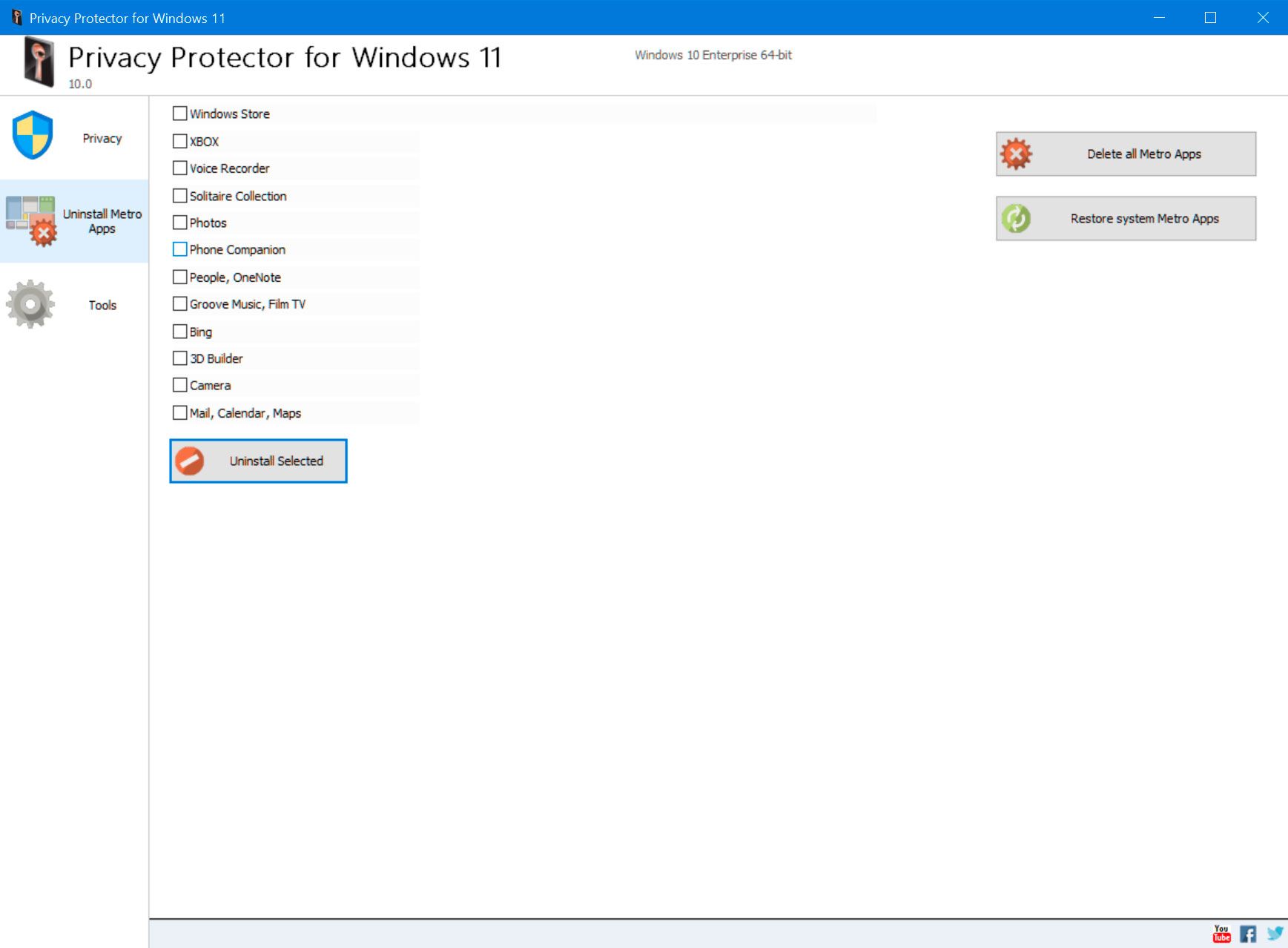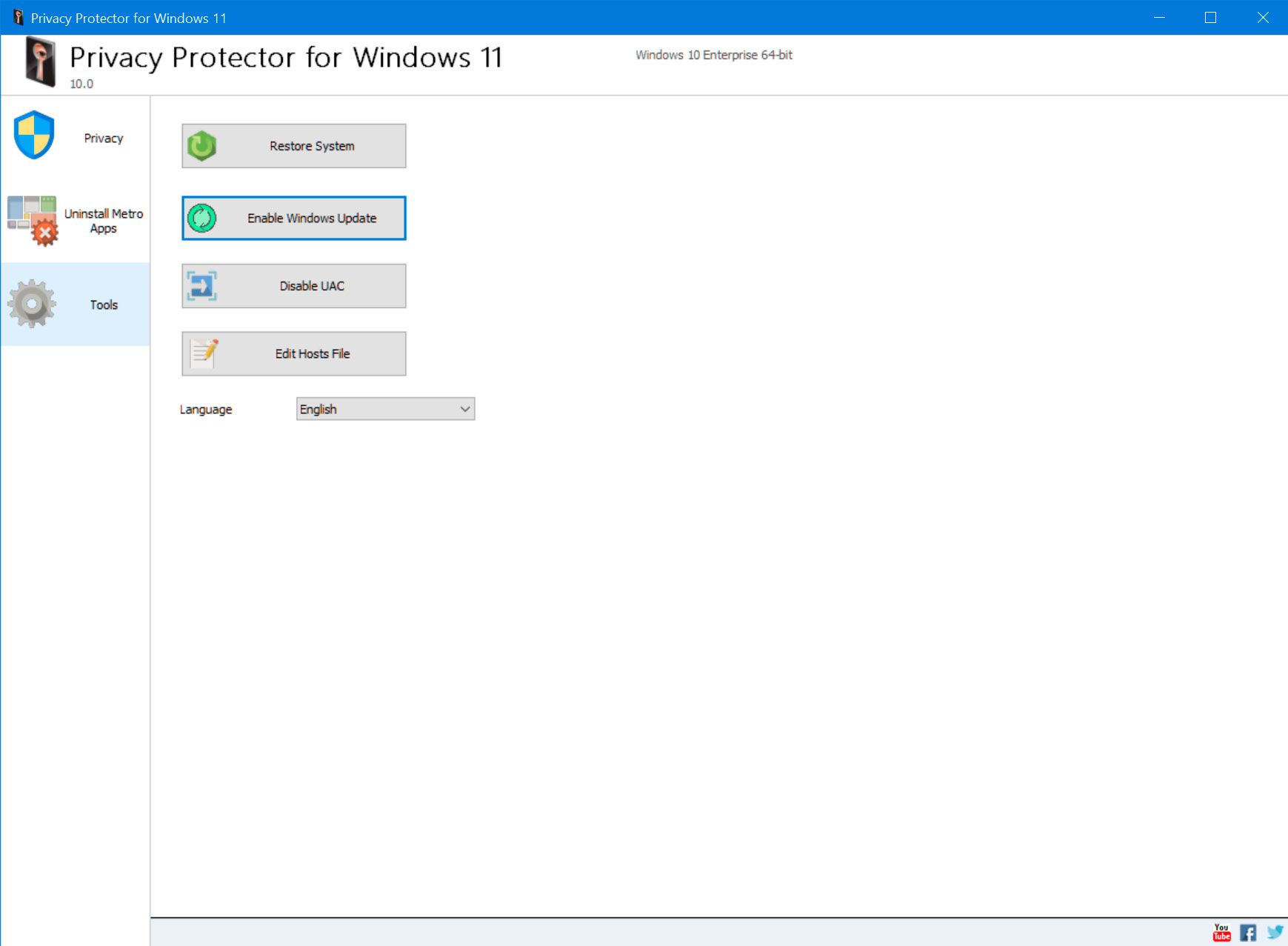 Conclusion
SoftOrbits Disable Windows 11 Tracking is an excellent tool for anyone looking to take back control over their privacy settings easily and intuitively while benefiting from enhanced security measures offered by Microsoft's operating systems. It gives you complete control over your system's settings so that you can choose exactly what gets installed on your PC, which programs launch at startup time, and how much data gets sent out by the operating system itself - all without sacrificing performance or user experience in any way! So if you're concerned about any tracking happening on your PC, then make sure you check out SoftOrbits Privacy Protector today!
🙋Frequently Asked Questions