⭐Reviews for Software to restore old photographs
software to restore old photographs has lessened my workload. Whenever I get lazy to use complicated programs like Photoshop, I know I can rely on this to quickly process the images. The marker tool is especially useful! I use it for portrait, old photos and even wildlife photos.
David B. Tineo
I started using this photo dust removal software to edit an old family portrait. There were lots of fold marks and small scratches. Once I got the hang of the clone stamp feature and the remover brush, I was able to remove most of the scratches and even some wrinkles on the face!
Bonnie Summerall.
After a lot of efforts wasted on Photoshop, I downloaded Photo Retoucher. It is very easy to use and works well enough for me. Since I am not a professional photographer, this is good! While it may not always give the best results when the photo is very old and torn, no other online tool can as well. It has all the basic options like cropping, brightness, spot remover etc.
Jo Howard.
Best Online Software to restore old photographs
Is there any online software to restore old photographs?
If you cannot download any program and do not want to waste money on subscriptions for advanced tools like Photoshop and Lightroom, you can check out these online options.
With dozens of websites offering editing and restoration features – that too for free – you can explore this list and see what fits your bill.
Enhancing old photos just became simple!

Like Photo Retoucher, PicMonkey comes with all the basic editing tools like cropping, resizing, light and colour adjustments etc., although there is a small price for using all its features.
For restoring old photos, it has an excellent clone and stamp brush. After selecting the source, you can directly start spreading those good pixels over any scratch or water damage you wish to cover.
Apart from cleaning and editing, PicMonkey also has a few special portrait tools, which work great on old family photos which you are trying to recover. These touch-up tools include teeth whitening, eye brightening and lip tint.
For fading portraits, there is also a tan option you can try at a low intensity, since it helps bring back some contrast and colour to faces.

Lunapic is an amazing online Software to restore old photographs that comes with so many features that you might not even be able to try them all. And it's completely free!
From motion blur effects and perspective correction to colour filters and pencil sketch effects, this website will give you all you need.
For restoration of old photos, there are different methods you can try. One of the most basic and simplest options is to click on Adjust in the toolbar, and select Photo Restore. Lunapic will automatically apply noise reduction and colour enhancement in your photo to give it a new look.
If you want more manual control, you can select the Draw option which contains blemish remover. This will help you get rid of spots by simply clicking on them! Combine them with tools like skin smoothing and masking blends to reduce noise and create a restored photo.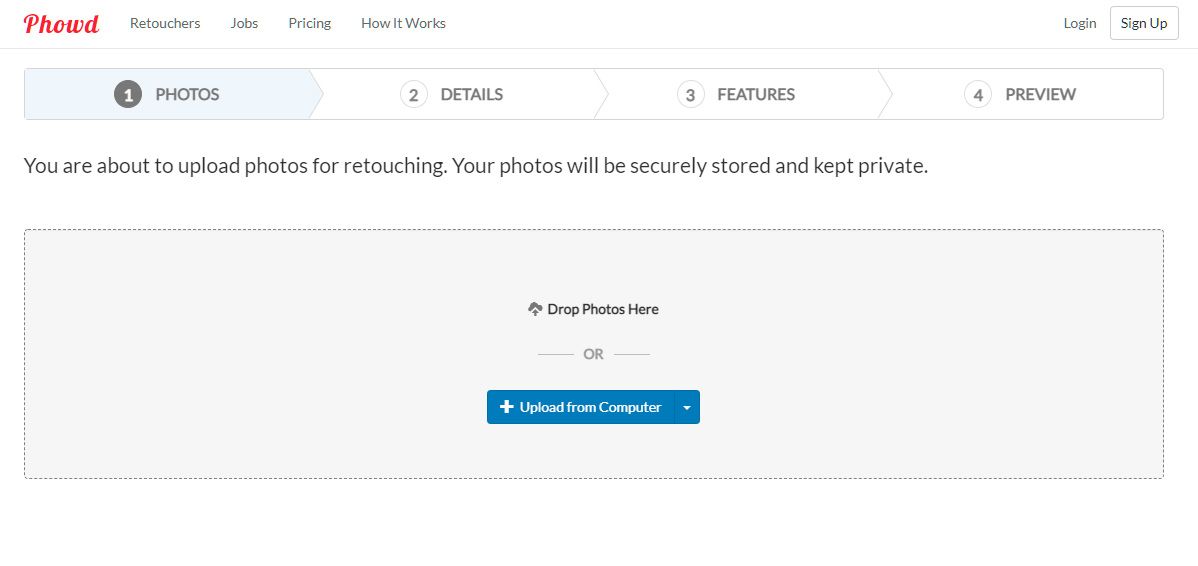 This website is actually not an image editing Software to restore old photographs, but a platform where you can upload a photo and hire actual professionals to do the restoration for you.
While it may not be suitable for enthusiasts and beginner photographers, Phowd is a great place for professional photographers and photo studios. Using this website, you can build a team of professional image editors and share your ideas and comments on how exactly you want the photo to be fixed.