Batch Picture Protector is a Batch Watermark Software for the dummies who want to protect their digital images and other graphics by adding professionally made watermarks that are made of text, illustrations or a combination of both. The software is a watermark editor for Windows 11, 10, 7 OS.
This powerful batch image processing tool to Add Watermark to Photos in Windows protects your digital pictures and other art graphics by inserting a professional looking watermark. It is highly recommended for artists, designers and banner makers who have to protect their works and have to send proofs of artwork to their clients for assessment.

The program is capable of adding images one at a time or by batch. The following are the major image formats recognized by the tool: gif, jpg, png, tif, ico, psd, tga, psd, wmf and pcx are also supported. After adding your images, you can then add your designed watermarks. You also have the option to delete and edit them. Just click the section "Watermarks." You can add to your images text and/or graphic watermark and as many watermarks you like.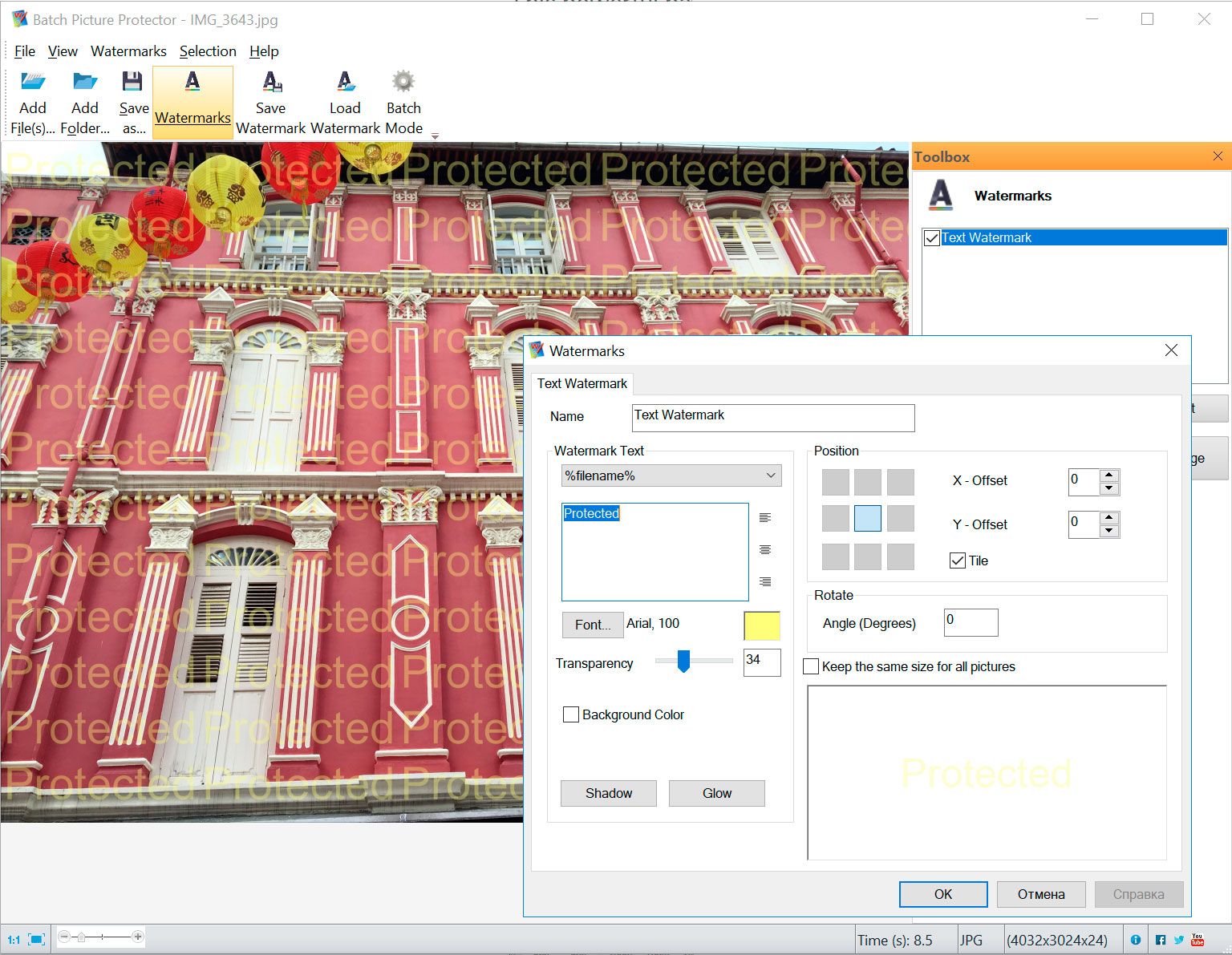 One great feature of this tool to Add Watermark to Photos in Windows 11 or 10 is its ability to adjust the size of its image watermark automatically. Since the processing is by batch, the images might have different sizes. So, it's very useful to re-size automatically to fit the image's size and the watermark won't appear too small or too big. However, this feature is not yet available for text watermarks.
Of course, all of these are features are useless if the watermarks can't be reused. That's why Batch Picture Protector is also designed to save your designed watermarks so you can use them as often as you wish. They can be saved as a template and then reload them for future use.

Lastly, the software has quick and simple interfaces that allow spontaneous use without causing much burden to the computer's resources. Plus, the image quality of the output is so similar to the quality of the input image. So, it's really a good and reliable tool.

Simple Editor to add watermark to photos in Windows 11
With the help of Batch picture protector you can easily to add watermark to photos in Windows 11. This watermark can be a combination of graphics, illustration and text and if you want you add or remove anything from this combination you can certainly do that. The best thing of this image protector software is that it can protect your images in a very fast and simple way that gives you peace of mind.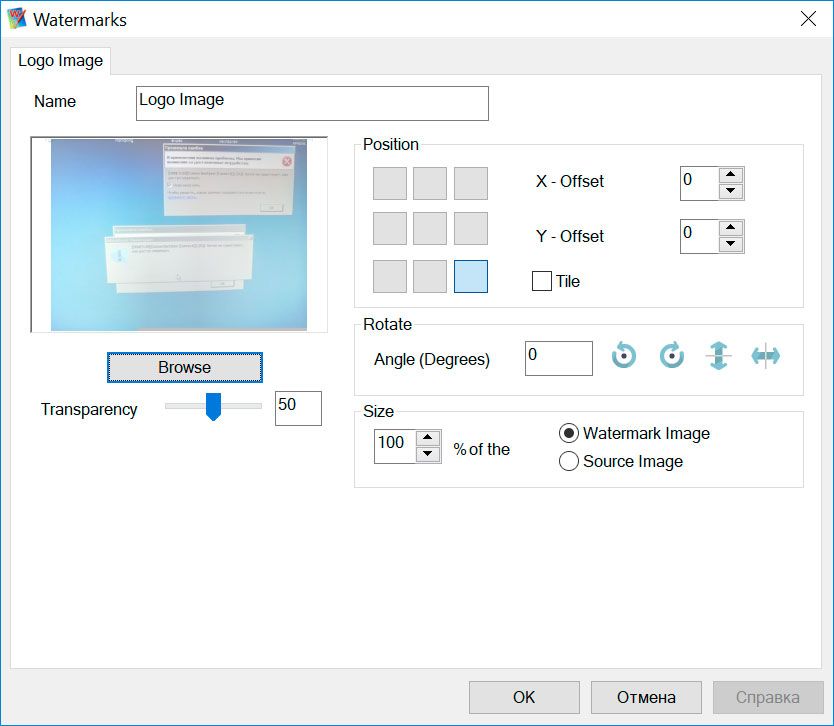 The watermark that you create with Batch protector becomes permanent on your image and after that no one can remove this watermark from images without damaging the image. Another benefit of this software is that you can save created watermark in your gallery and you can use them on multiple images as you like to use. So by this method you can protect your images from any unauthorized usage and if anyone tries to remove the watermark with the help of any software or photo editing tool viewers can easily identify that.

🙋Frequently Asked Questions
You can add watermarks to gif, jpg, png, tif, ico, psd, tga, psd, wmf and pcx are also supported. However, there is not possible to add watermark to Adobe PSD file as a separate layer because it can be easily deleted. If you need to add copyright watermark to PSD file, save them into JPEG when publishing. Do not publish PSD filrat.
Doesn't matter you are a professional photographer, artist, designer, banner maker, hobby painter or weekend photographer this tool can protect your images by adding a watermark on it. In case if you are worried about your original picture just don't worry because you can save your new images in your preferred format. In case you don't know how to watermark pictures don't worry for doing this task you can use Batch Picture protector that is watermark pictures protector software. Batch Picture Protector is very beneficial for all those people who publish proprietary photos on internet.
If you are worried about security of your digital photos or artwork then you can watermark your pictures to protect them from pirates or from those who illegally copy it and publish as their own product.