Every day, thousands of individuals rely on the information stored on flash drives and hard drives of computers for day to day operations. Whether a businessperson, student, entrepreneur or doting parent trying desperately to preserve special memories, the one thing depended upon is the information that we save. What happens when that information has disappeared due to an accidental deletion or unforeseen problem with a flash drive? One USB data recovery software product provides an easy answer for that question.

Will the business plan you've worked on for weeks be gone forever? Will your baby's first steps disappear as quickly as they occurred? Never fear. There is a product available to take away the worry of losing that all important data on your flash drives! Flash Drive Recovery can restore your files in the event that you accidentally delete them, experience damage to your flash drive or even if your files become corrupted.
Because this software supports solid-state devices, you can use it to recover files from not only USB flash drives, but also the majority of popular memory cards, such as Compact Flash, SDHC, SDXC, SD, SONY Memory Stick and even a few of the older formats. Users may also enjoy the fact that this program has the ability to retrieve files from audio players and digital cameras directly.

What File Types Can Be Recovered?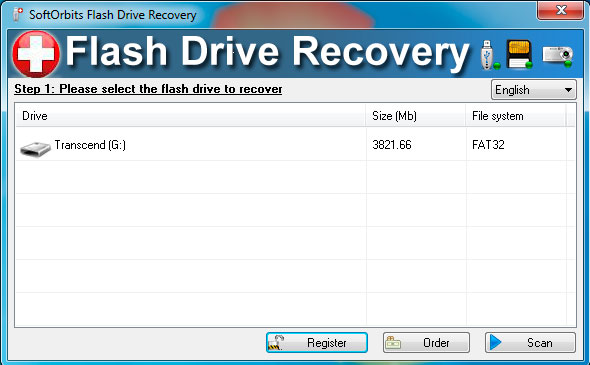 Any media that you can save on a flash drive or memory card can be recovered. A variety of document files, JPEG, PNG, JPG, GIF, TGA, BMP, TIFF and a wide range of other file formats are recoverable. RAW image preview and recovery is also a snap with this USB drive data recovery software. With preview capability, the ability to review the files prior to recovery is priceless. Why recover a file if there is no need for it? This program gives you the ability to select only the files you wish to recover and takes the guesswork out of the game.

How Easy Is This Usb Data Recovery Software to Use?
If you can download the Best Usb Recovery Software Download for Windows 11, you can use it. It really is that simple, as it is fully automated. Provided you have a PC running Windows 2000, XP, Vista, Windows 7, Windows 8, 2003 Server or 2008 Server, you can use this program to recover your precious data.
Simply download and launch the program, and then choose which drive you wish to recover files from. The preview will display your recoverable files, giving you the ability to select the latest or least corrupted file choice from your recovery list. Once you choose the files you wish to recover, the program does the rest. With this program you never have to stress about losing your data again – ever.