You don't have to learn pencil sketching to be an artist anymore. With pencil glitch effect drawing software by SoftOrbits, you can create your masterpiece using a digital photo in just a few clicks.
If you want your digital pictures to have a sketch glitch effect and look like professional hand-made paintings, you don't need to ask artists for help. Instead, all you need to do is Sketcher Software free download, a specialized tool by SoftOrbits.

Impress your friends and family with your expertise and add some grace to your social networking account. You can get professional style sketches with the help of Sketcher Software free download. It gives you the most artistic drawings that can match the handmade paintings of a polished expert in the easiest and fastest way.

Glitch Effect Example 1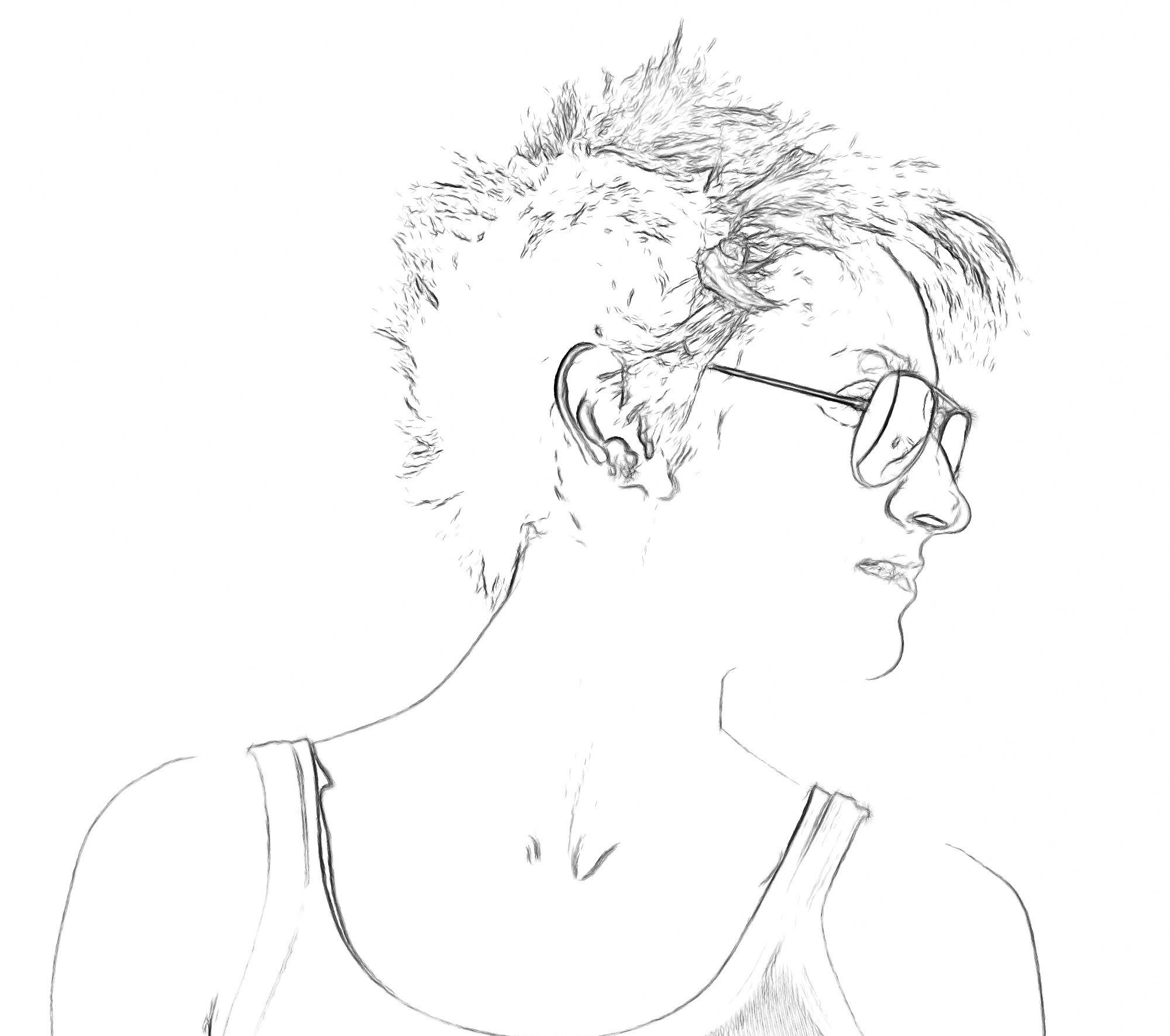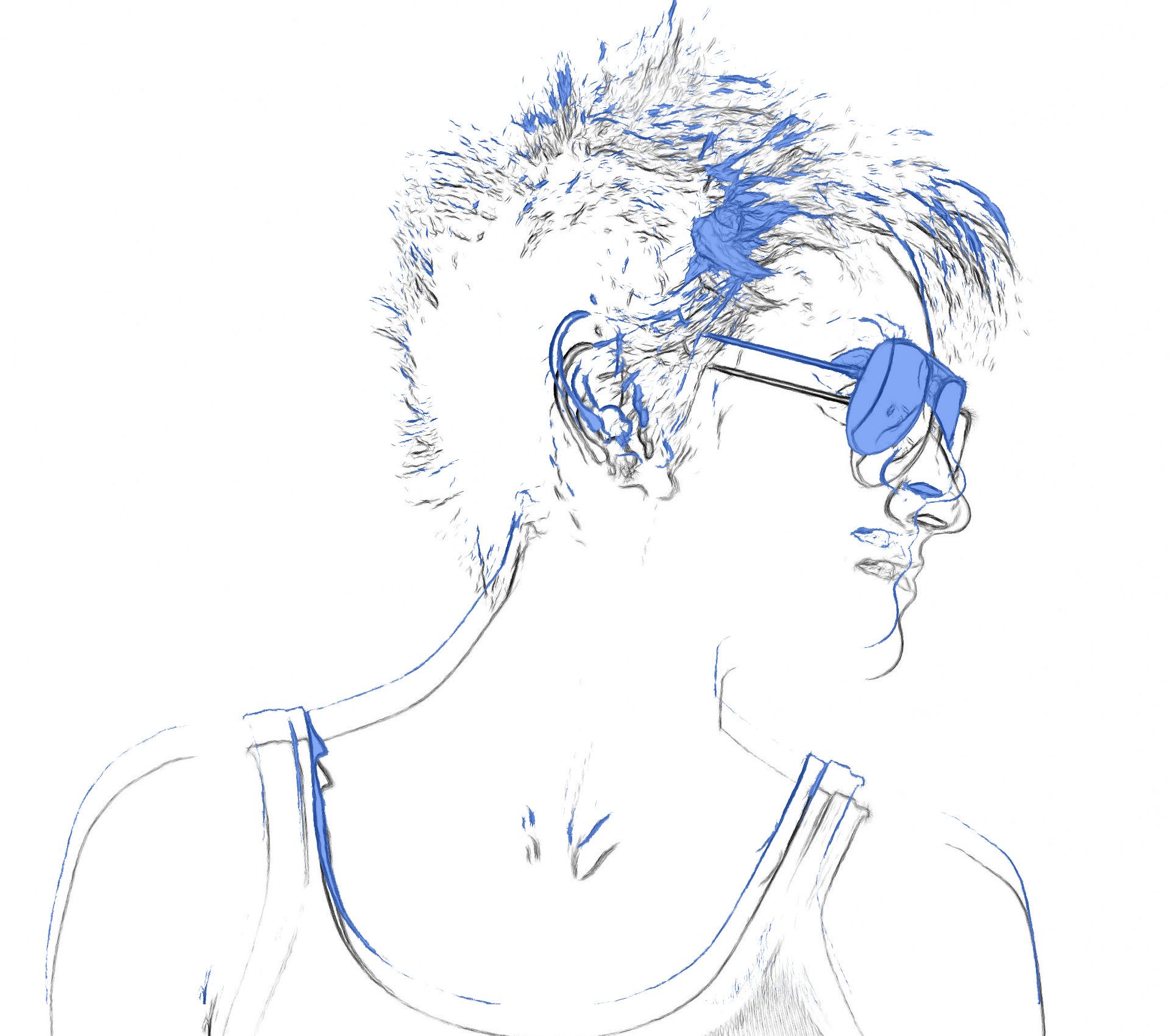 Glitch Effect Example 2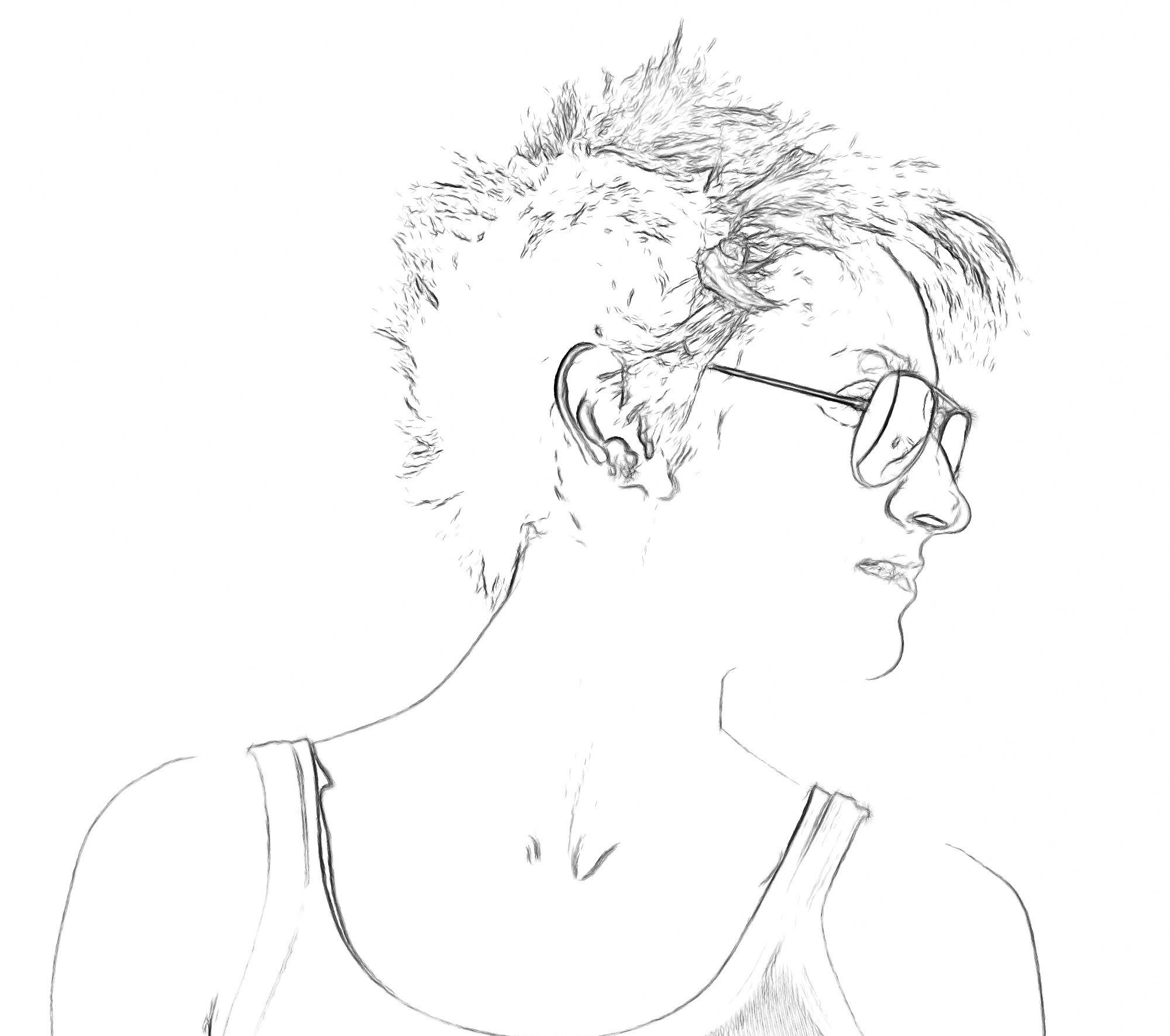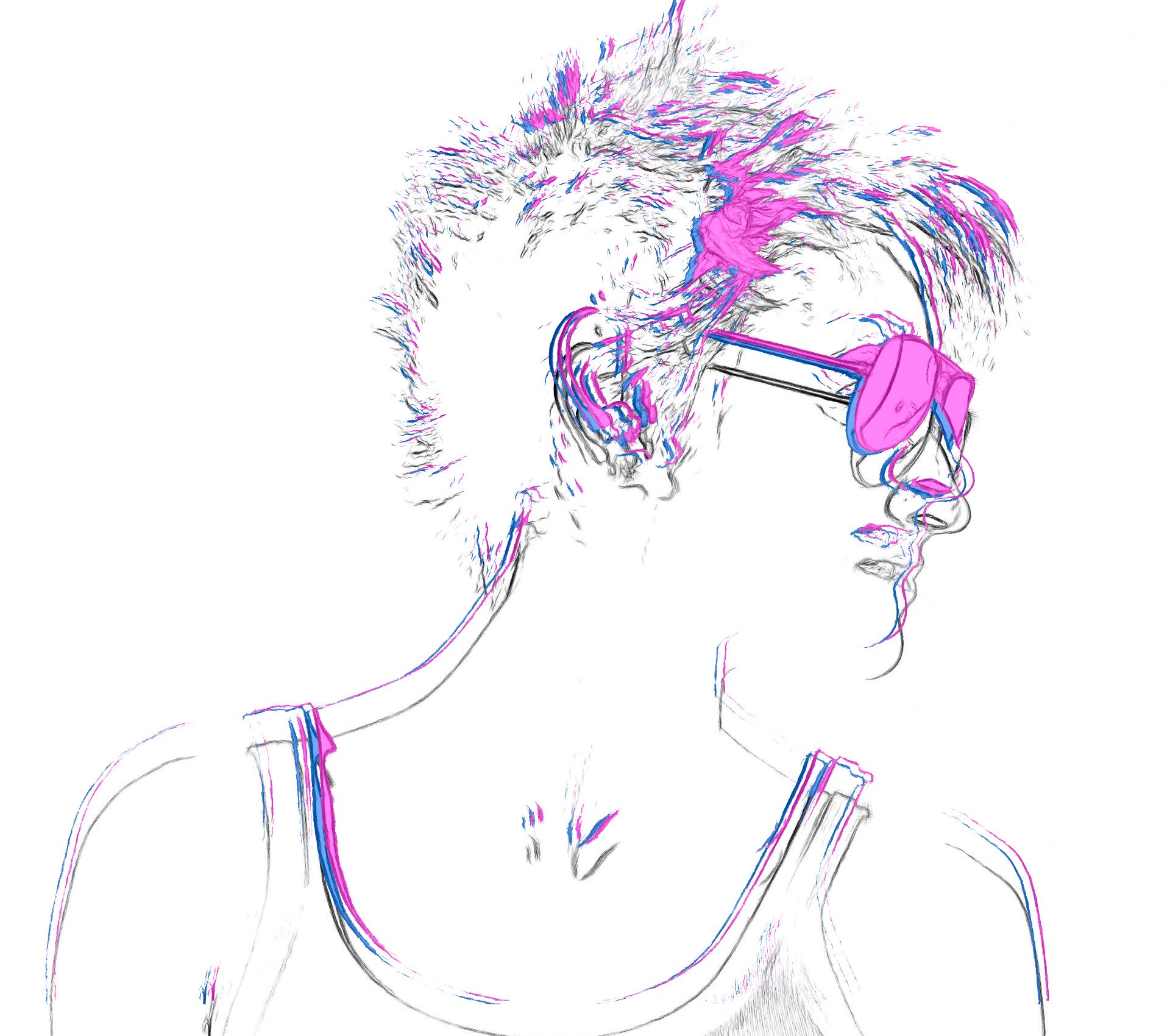 Having worked in this industry for many years, SoftOrbits has deep expertise in development of photo editing conversion software. Sketcher Software is a unique tool that combines user-friendly interface with high efficiency. With its help you can easily create Glitch effect, turn photo into sketch and save it.

What You Can Achieve with SoftOrbits Glitch Effect Software
The multiple options of sketch effects available with this software allow you to create different styles of pencil sketches. All you have to do is
download a free version of convert photo to line drawing app
from the SoftOrbits website and try it out.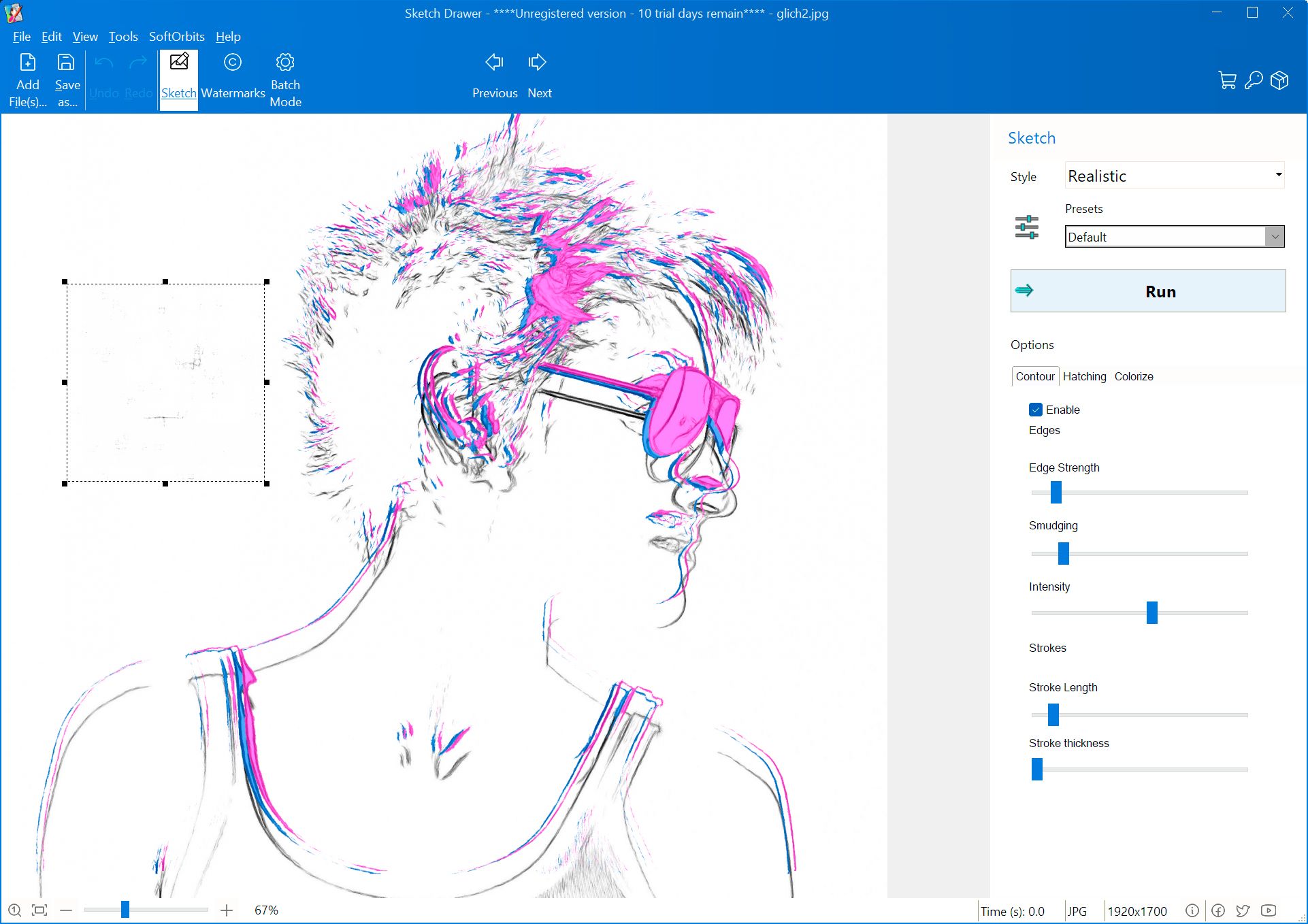 It's an excellent tool that's designed with the specific aim to let you experience the thrill of creating great artistic work with ease.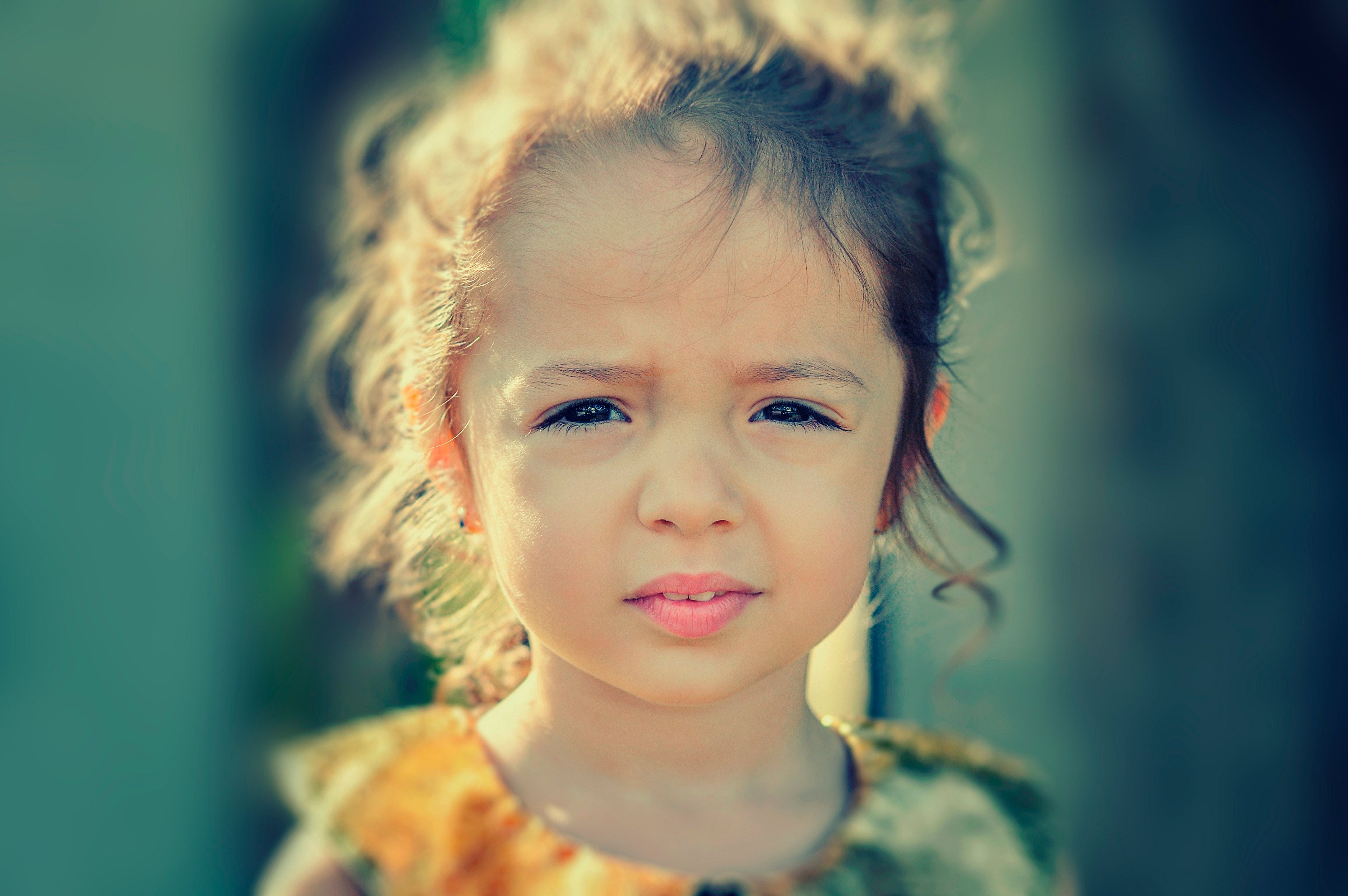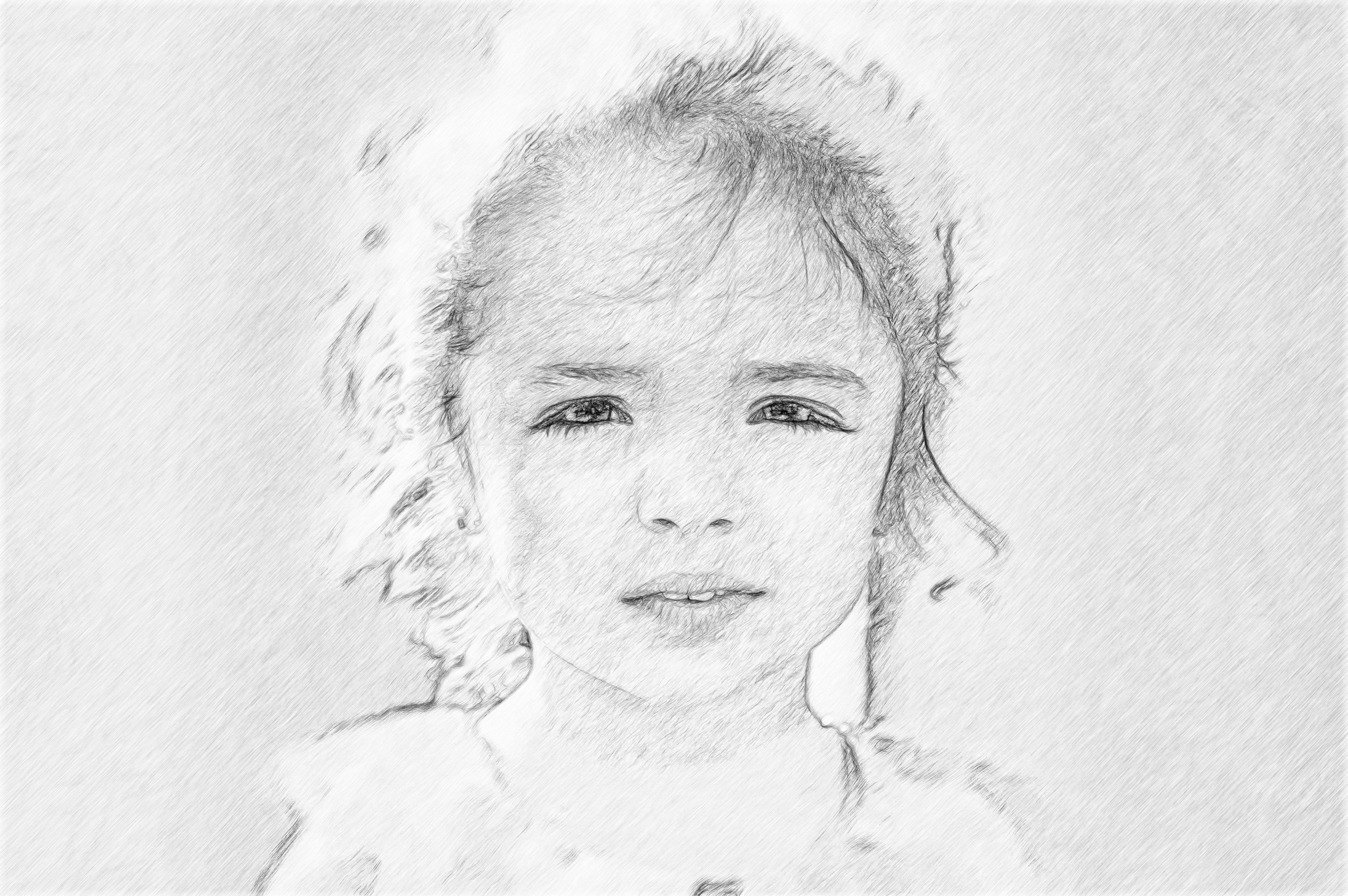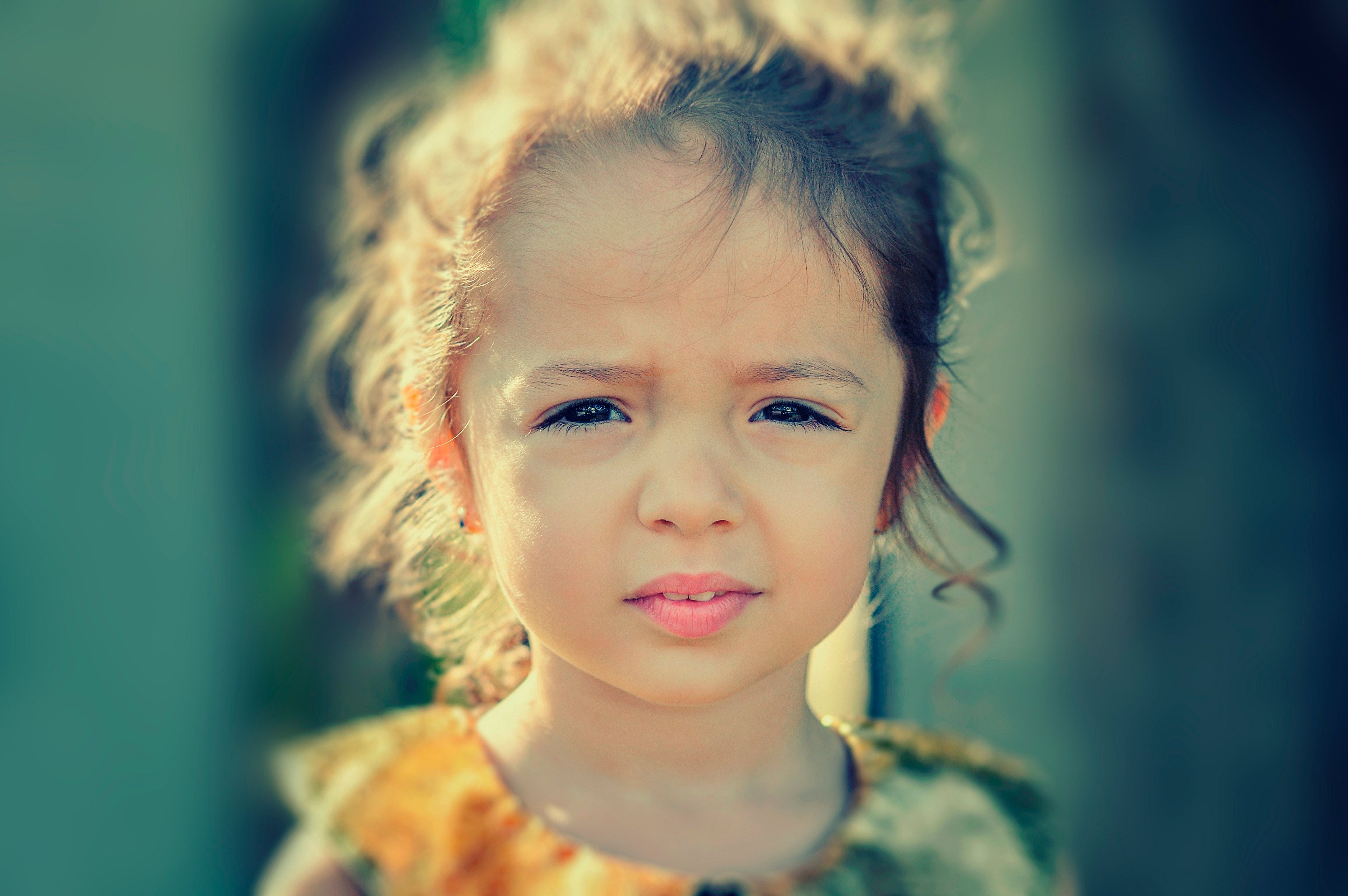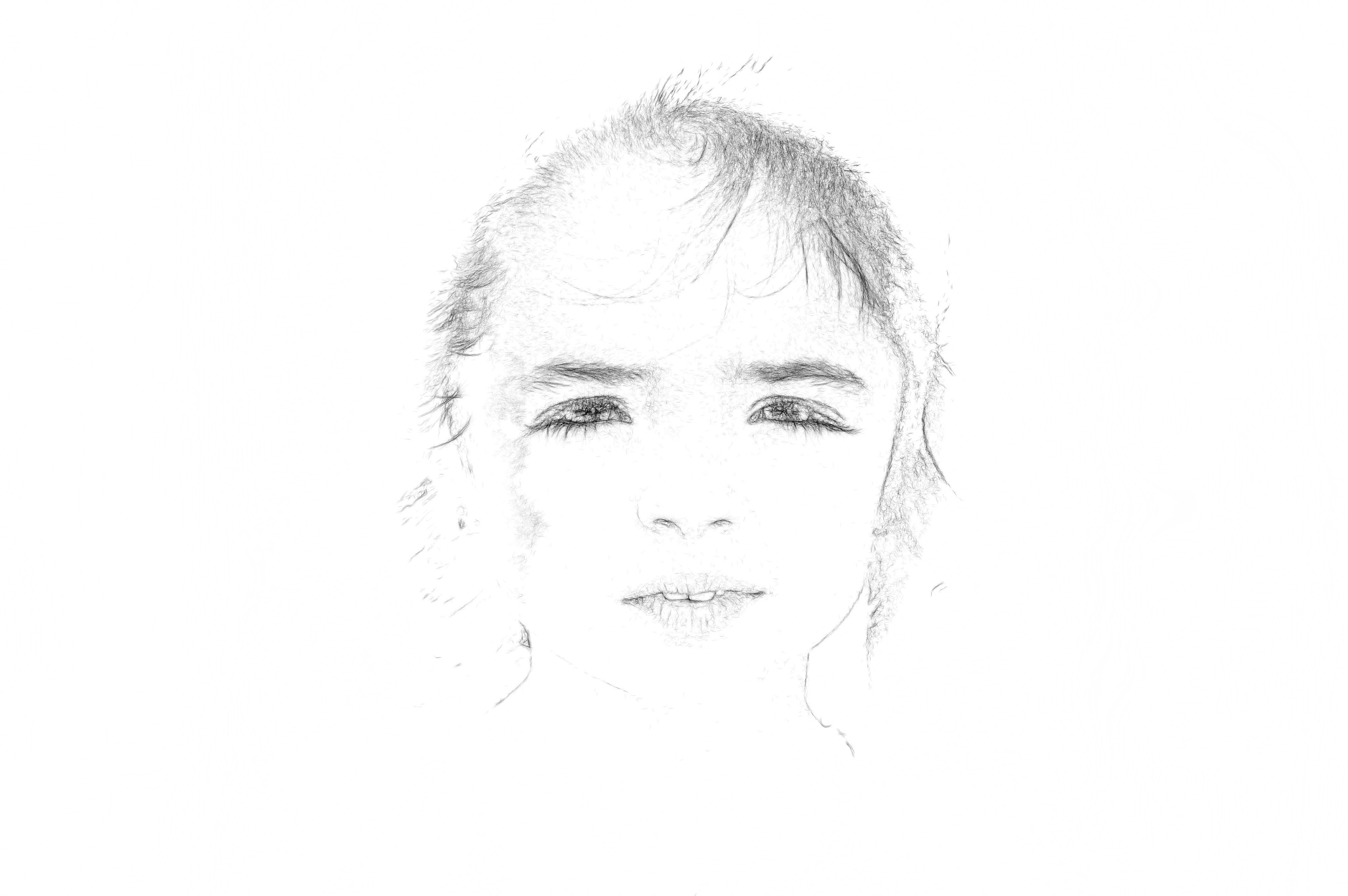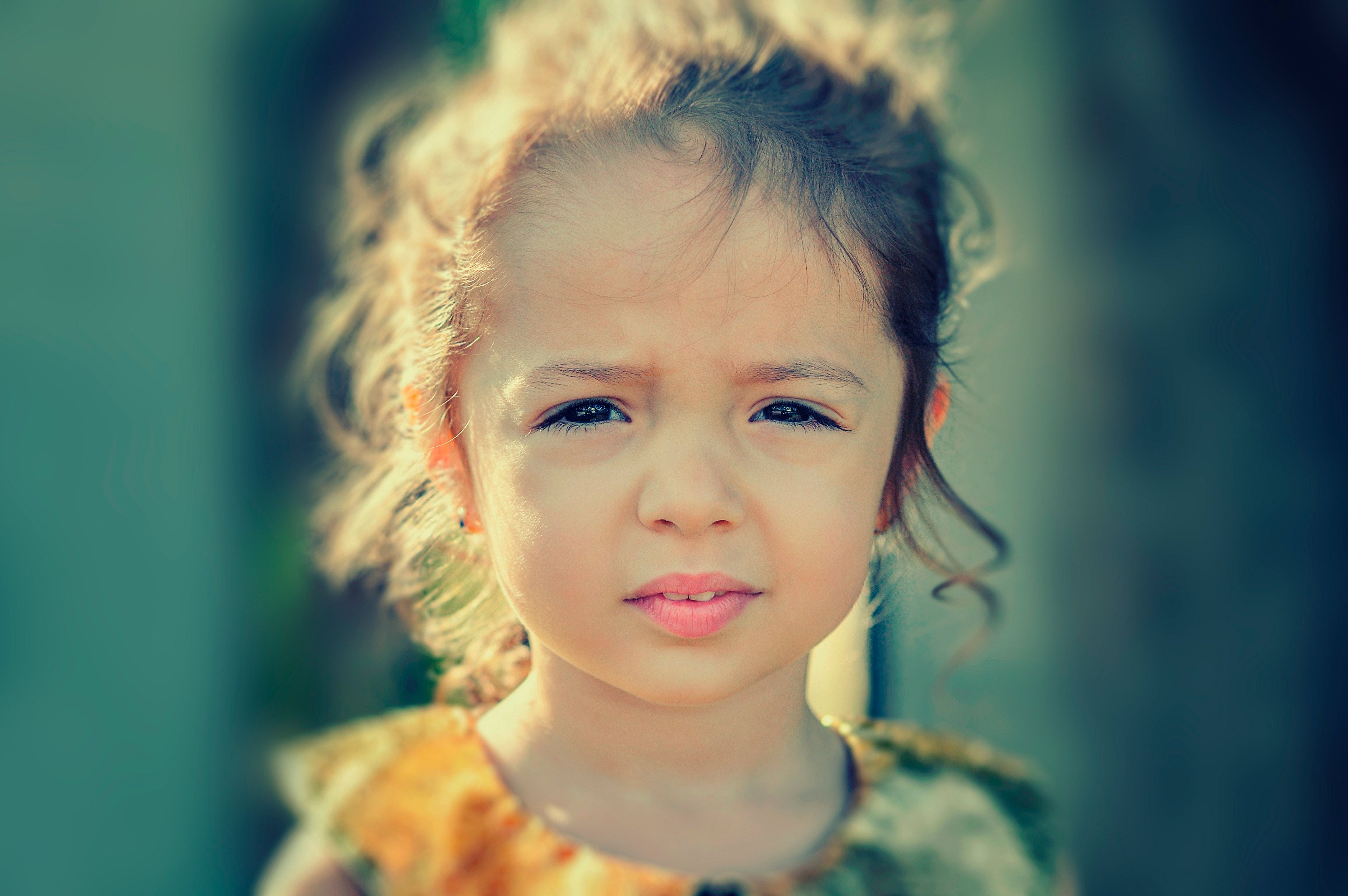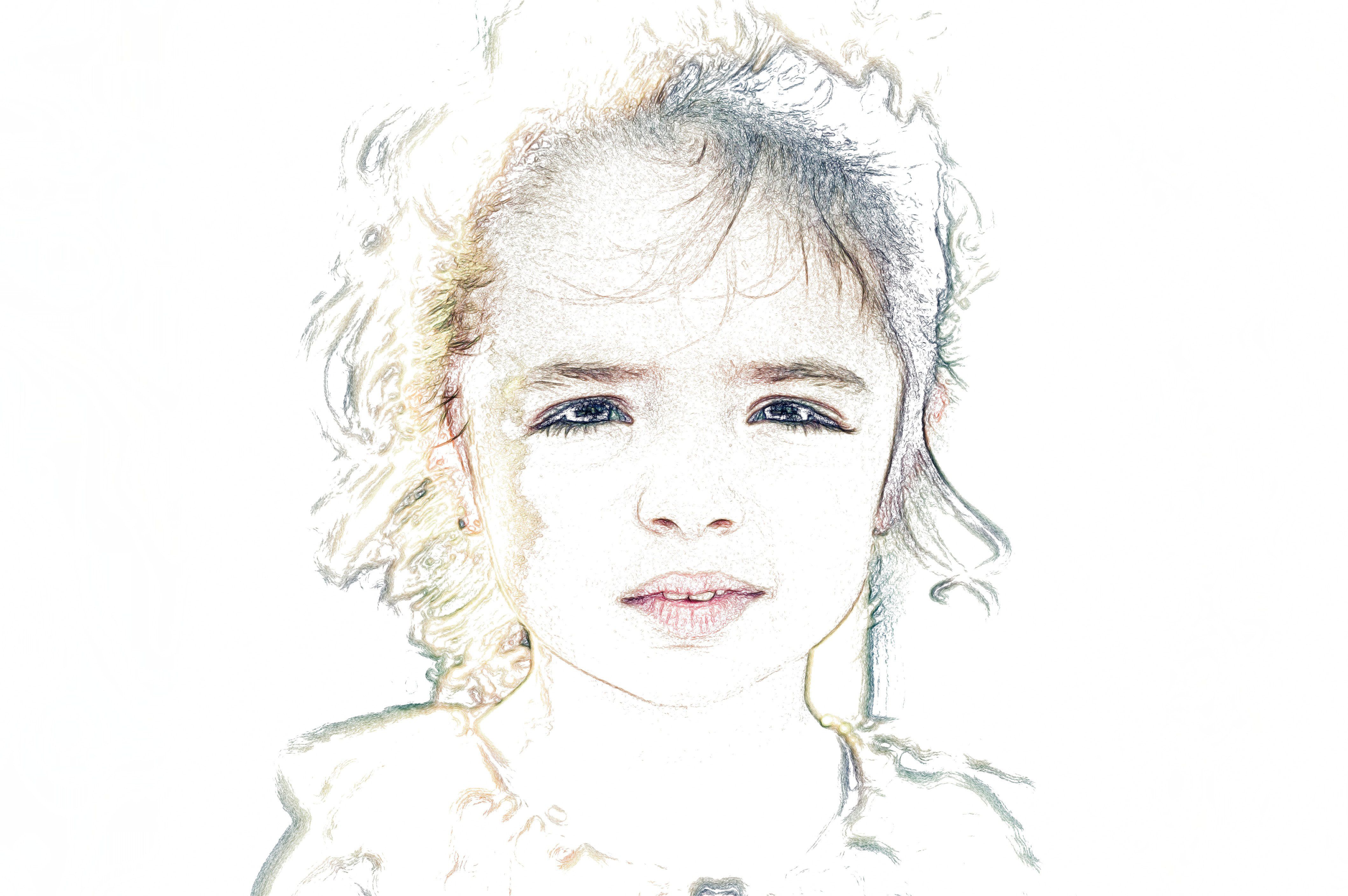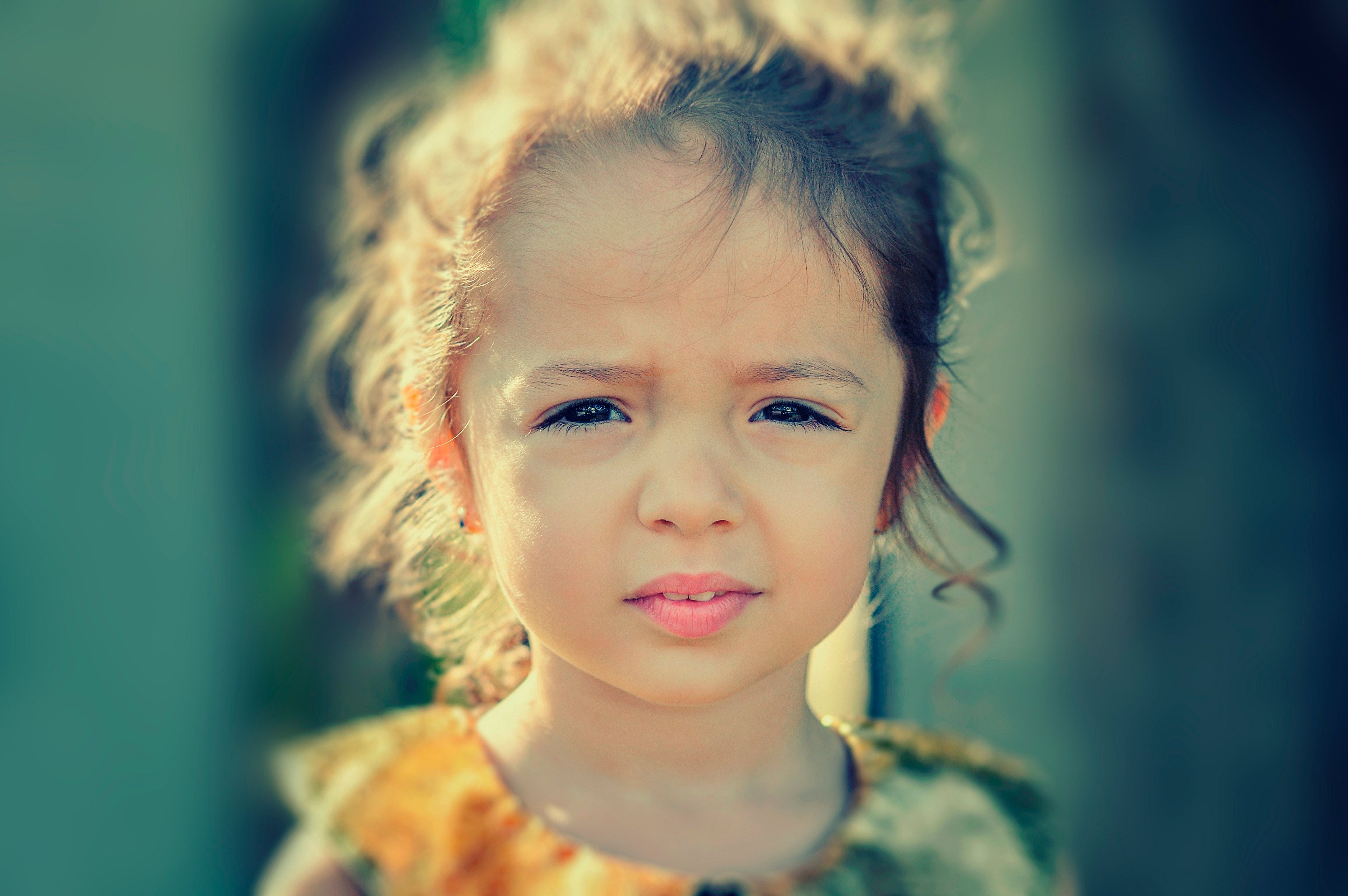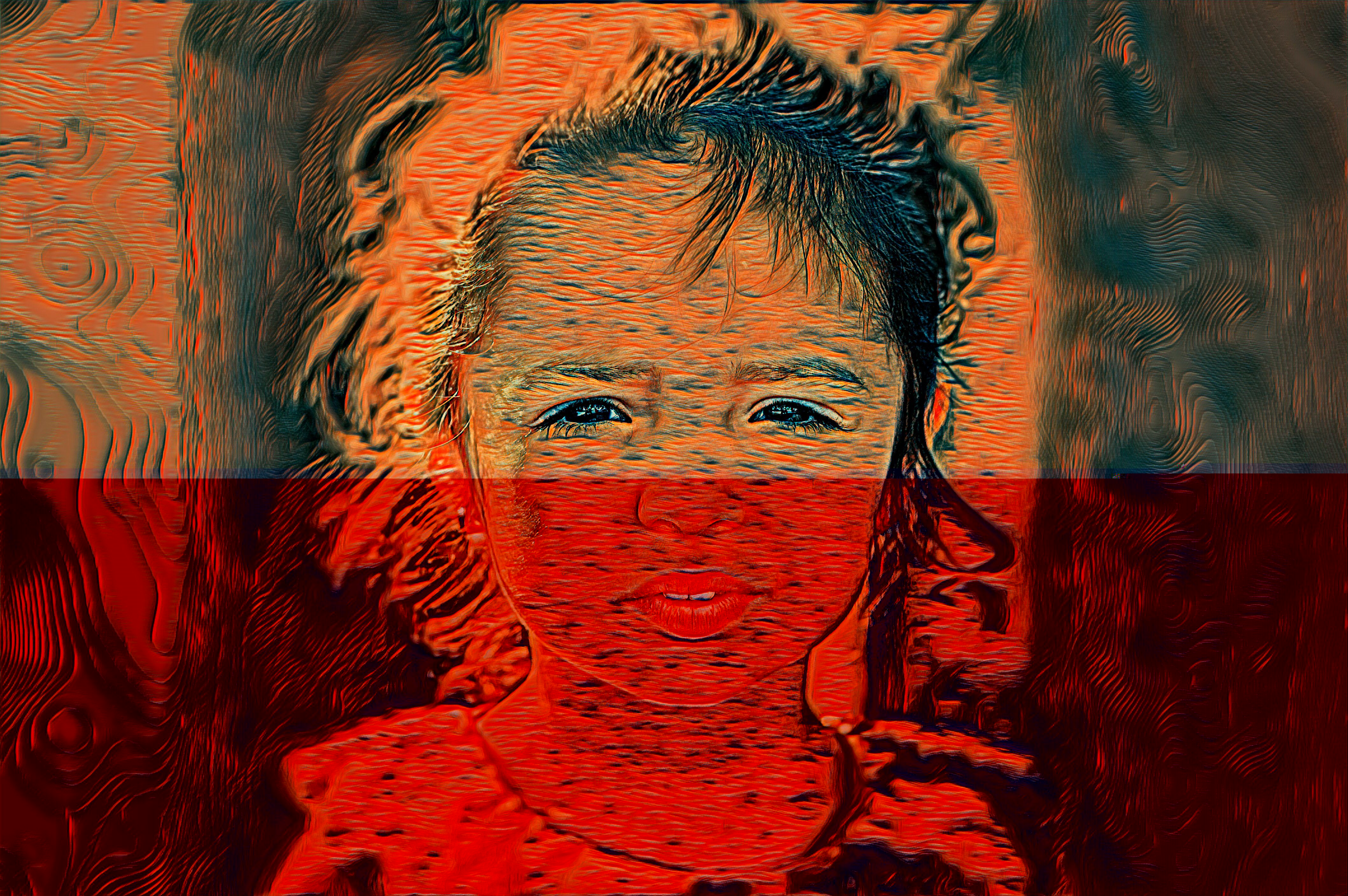 There are several software and Apps available to add a glitch effect to your drawings, but Sketcher Software download is not just any pencil sketch glitch effect drawing software. It's been developed after exhaustive research about the requirements of users.
With its smart and dynamic interface, it's not only very user-friendly but has a definite edge over all the other software on the market. The superb efficiency and speed of Sketcher Software make it stand out among its competitors.

Sketcher Software is loaded with many impressive tools and offers you immense possibilities. Some unique features of the software that are highly useful are:

Key Features of Sketcher Software (free download)
Add Multiple Files Simultaneously
The glitch software allows you to add several files at the same time, which saves a lot of time and is super convenient.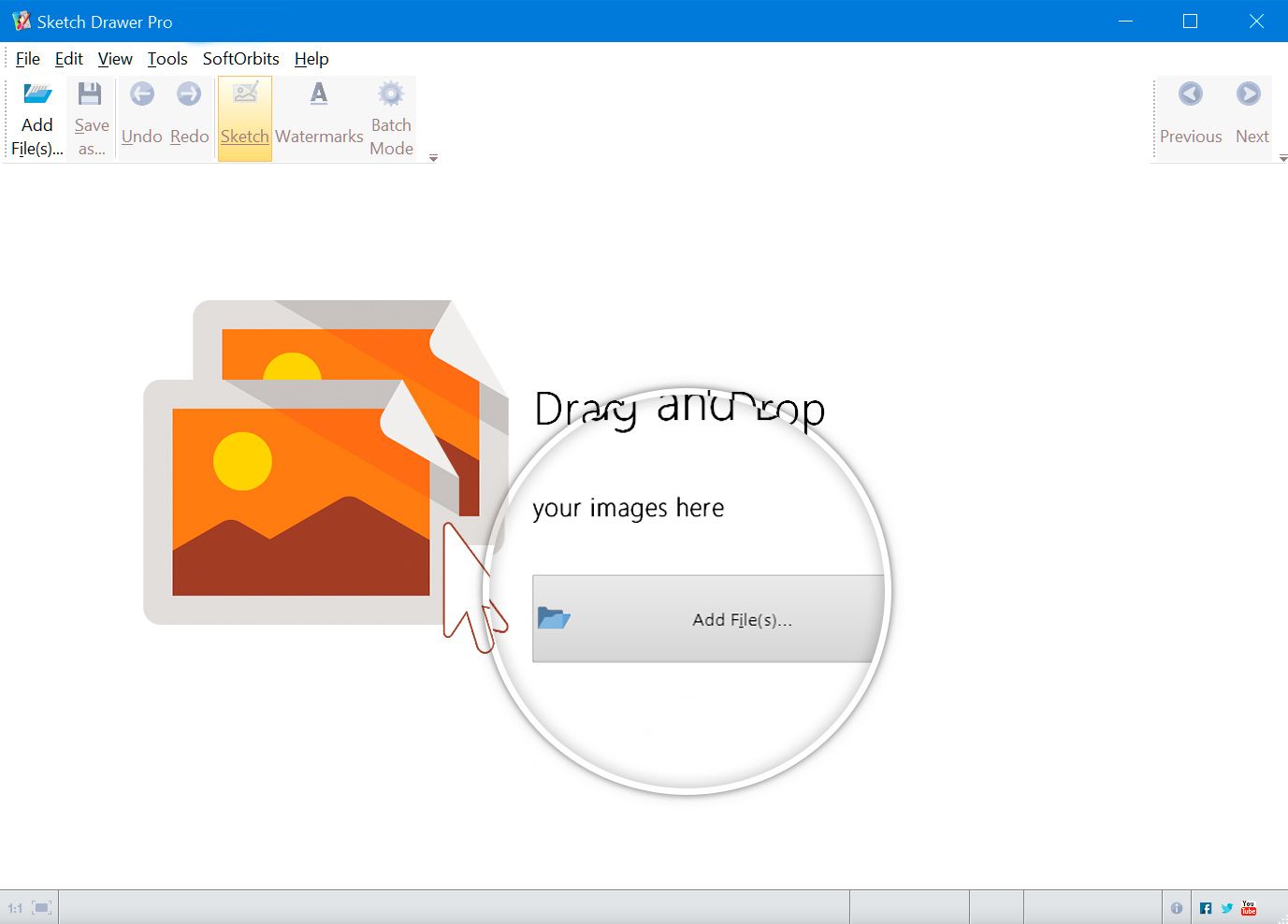 There are more than 15 presets already available in the toolbox that can be used straight away to get your best sketch. You even get to add your own preset with user-defined specifications.
Preset types.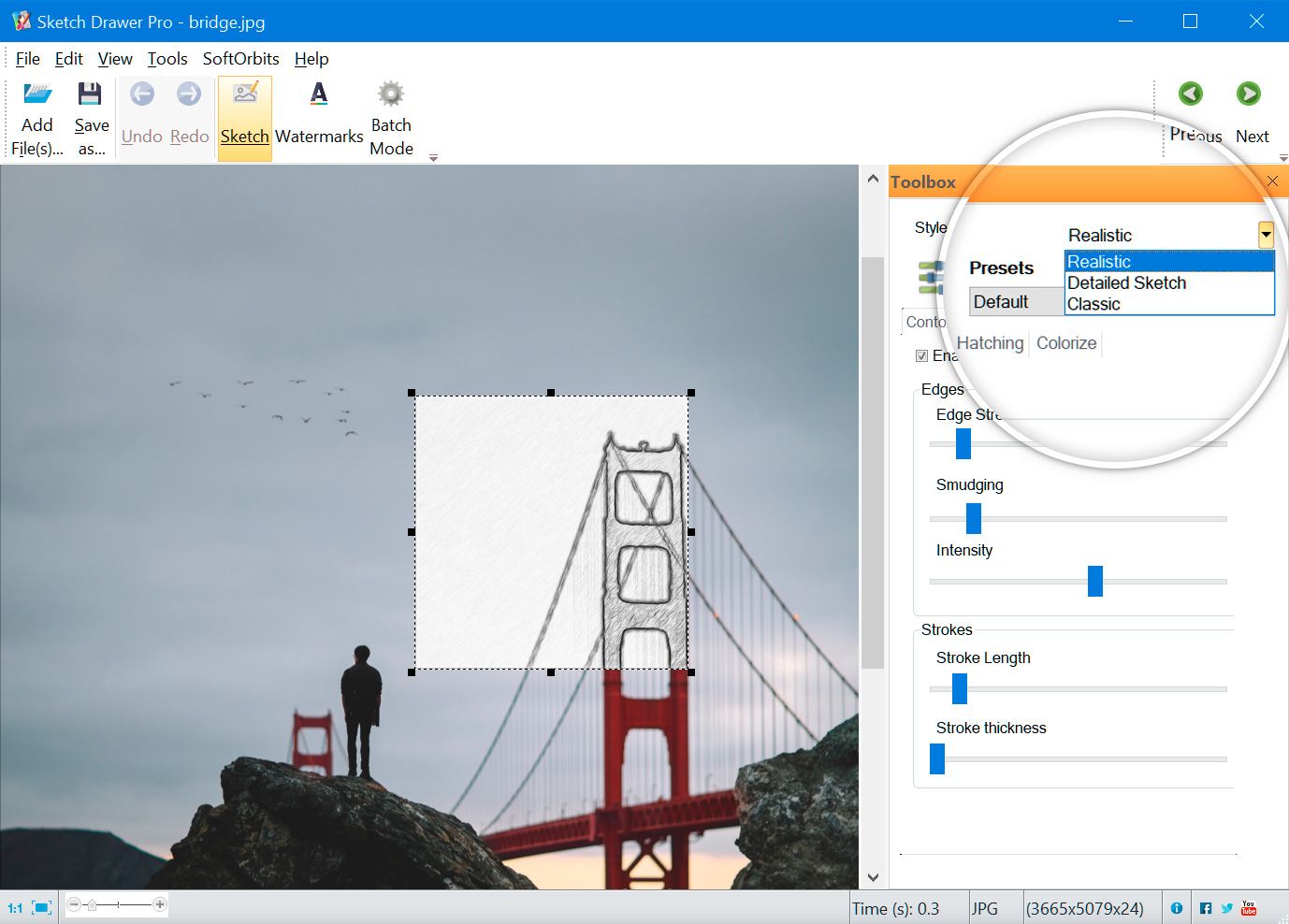 Presets.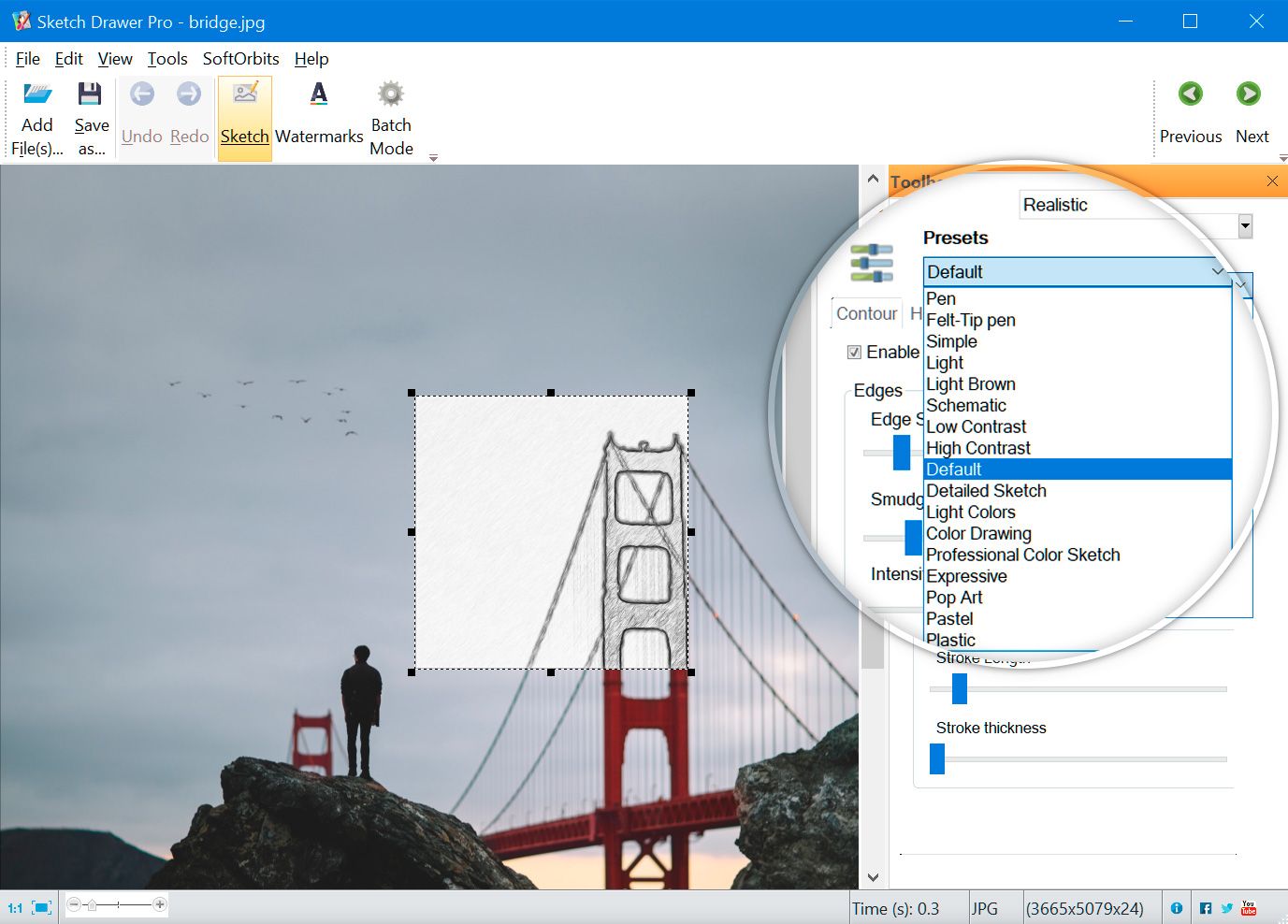 Choose Different Edge Strengths for Pencil Strokes
You can change the edge thickness as well as the angle of pencil strokes to customize your sketch.
Set the Texture of Your Output Image
The software gives you the freedom to choose the perfect texture to suit your image.
By using this option, you get to process multiple images simultaneously.
Apply Artwork Effects to Selected Areas
You can apply it selectively to different areas.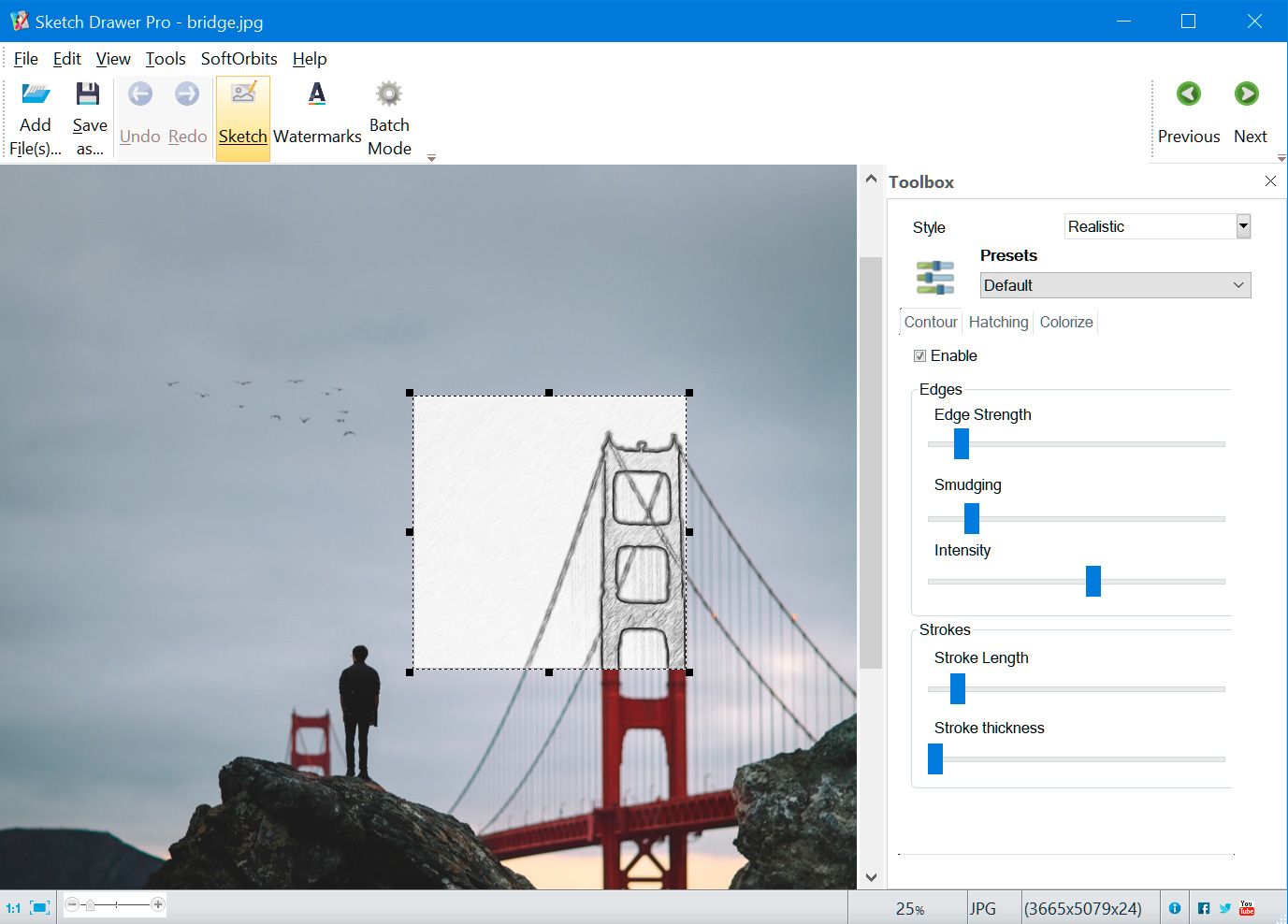 Multiple Options for Output Files
You can save your art in several file formats using this software.
It's almost unbelievably simple to use this pencil drawing glitch effect software. Here are 5 basic steps:

How to Get the Glitch Artwork Using Sketcher Software
The first step is as easy as it gets! Just visit the SoftOrbits website and go to the Sketcher Software free download page. Click on the download link and follow the installation instructions.
Click on the Add file(s) tab to upload the files that you wish to edit. You can upload multiple files simultaneously using the batch mode.
Choose the parameters like edges, texture, color scheme, etc, from the toolbox.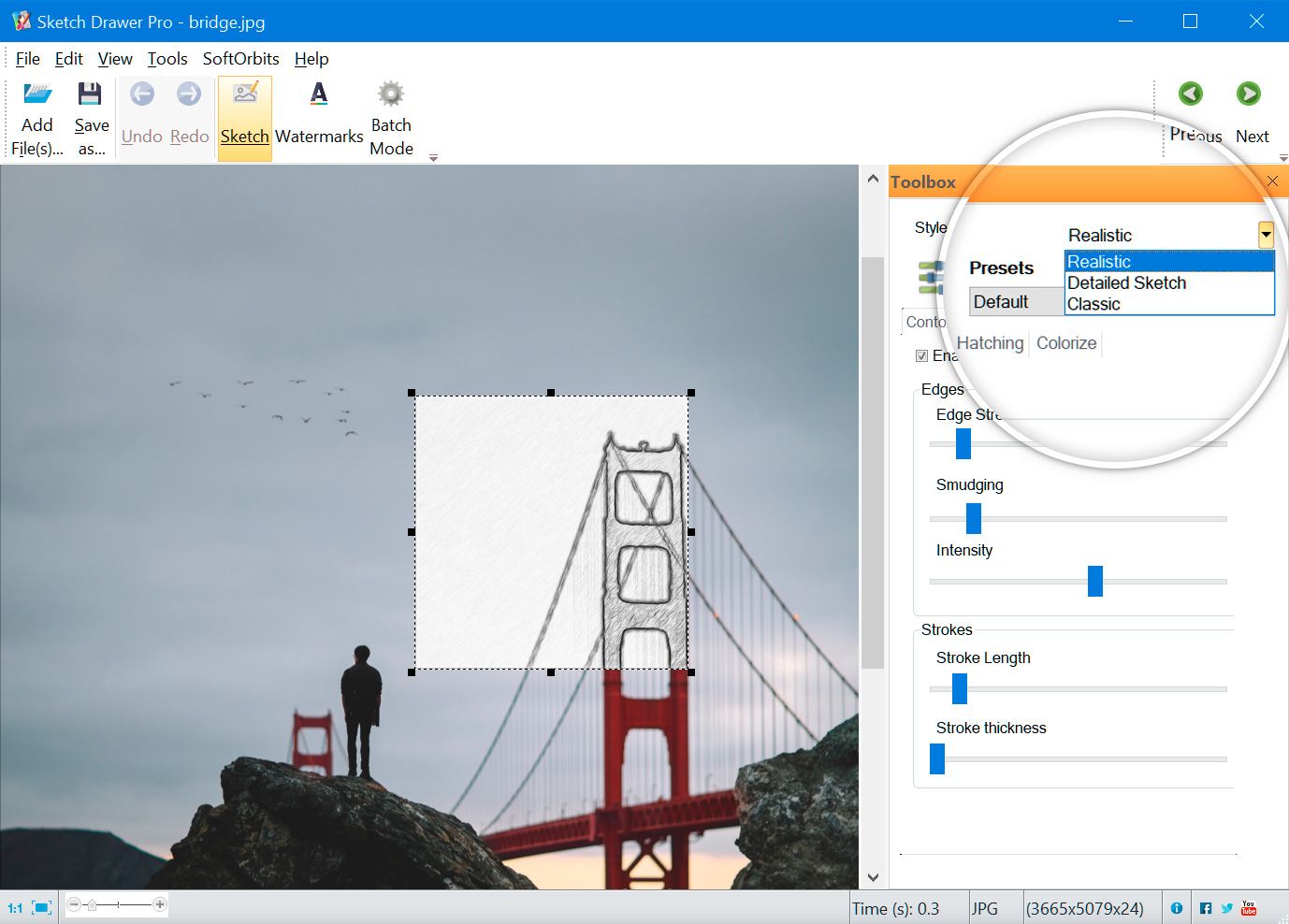 Just click on Run and you're almost done! Your digital photo is now being transformed into a pencil-drawn sketch glitch. Within a few moments, your hand-drawn sketch will be ready. Keep an eye on the notification bar.
The last step is to save the transformed picture. Simply click the Save as tab and select the file format for your output file. A new file will be created in the location you want.
🙋Frequently Asked Questions
Yes, it's indeed possible. A trial version of the software is available on the SoftOrbits site. You can download it and use it to get a firsthand feel of it.
If you don't like the software (which is not going to be the case, we guarantee), there's no issue. You'll not be charged and there are no hidden charges.
No, there are no periodic charges after you've bought the software. You can keep using the software to create beautiful hand-drawn sketches.
Sketcher Software free download is undoubtedly the best software available on the market to convert your digital pictures into absolute artistic masterpieces. It's as easy as the child's play, and you don't need to be a computer geek to use the software.
So go ahead and download the free trial version and start creating the best pencil sketches within no time. Become a sketch artist and surprise everyone by posting your paintings on social media.