How to remove blemishes on the face using Photoshop
If you already have access to Photoshop and are not intimidated by many features, you can use that too!
Photoshop also has an excellent feature to remove skin spots and lines, called
Spot Healing Brush
. Let us learn the steps involved in brief.
How to remove blemishes from photos in Photoshop?
This is the first thing you do after you open the portrait in Photoshop to remove blemishes.
Add a new layer above the original image so that the two images are kept separate and making a mistake does not affect the original.
Name the new layer as Healing for easy identification!
Select

Spot Healing Brush
Choose the Spot Healing Brush option from the Toolbar.
It would help if you also turned on the option of Sample All Layers. This will help the brush borrow information from the original layer and remove the blemish with smooth skin!
Like the name suggests, this magic brush will heal the spots you select and help you achieve the perfect portrait. Unlike its brother, the standard Healing brush, the Spot healing option fills the gap on its own. You won't have to select the smooth area to replace the blemish! Photoshop's facial blemish remover tool does it for you.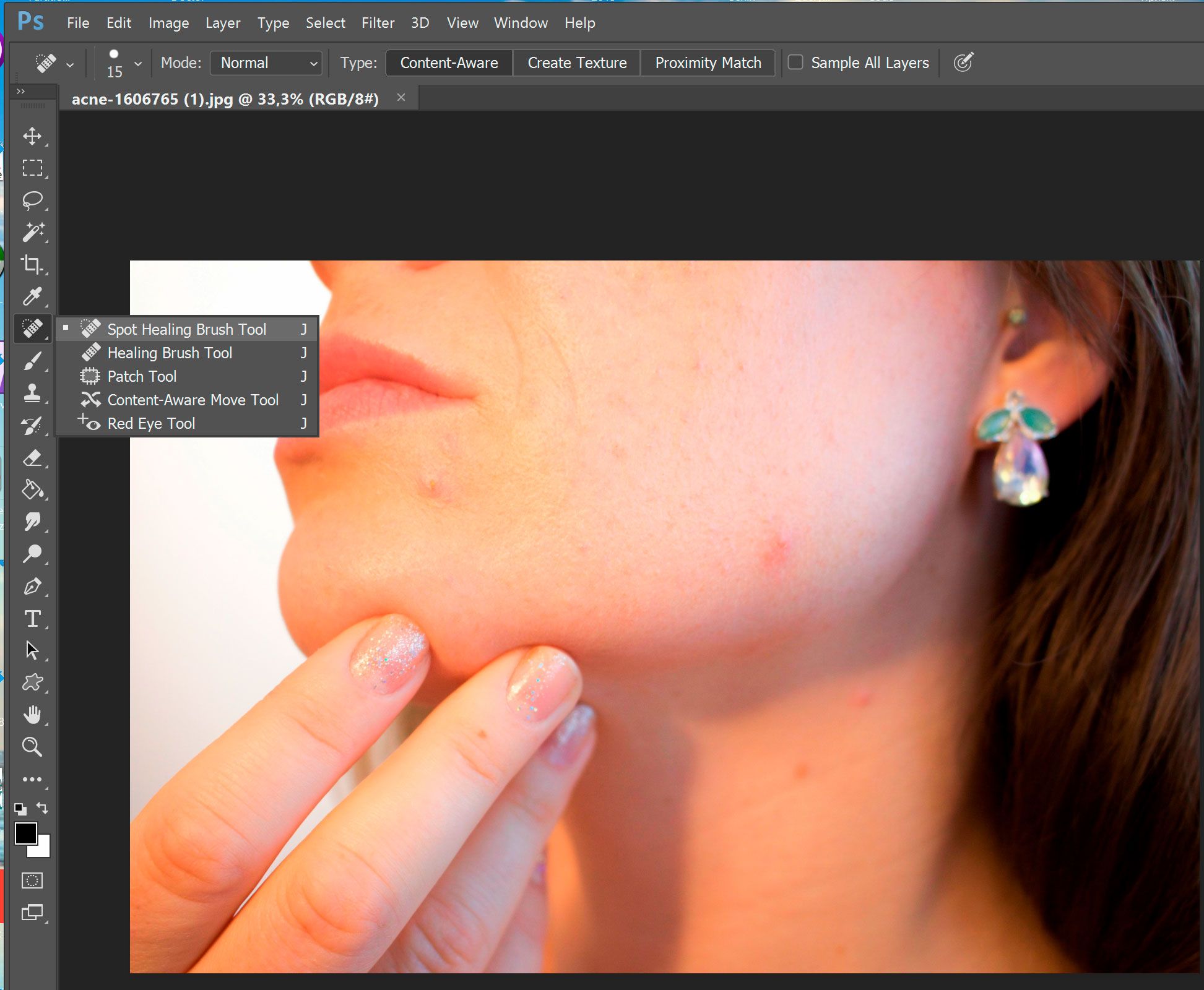 Select

Content aware

option
Beside the Sample All Layers option, there is an option for Type on the left. You should change this to Content Aware.
This tool will make Photoshop analyse the surrounding skin when fixing the blemish so that the final image looks completely natural!
click the OK!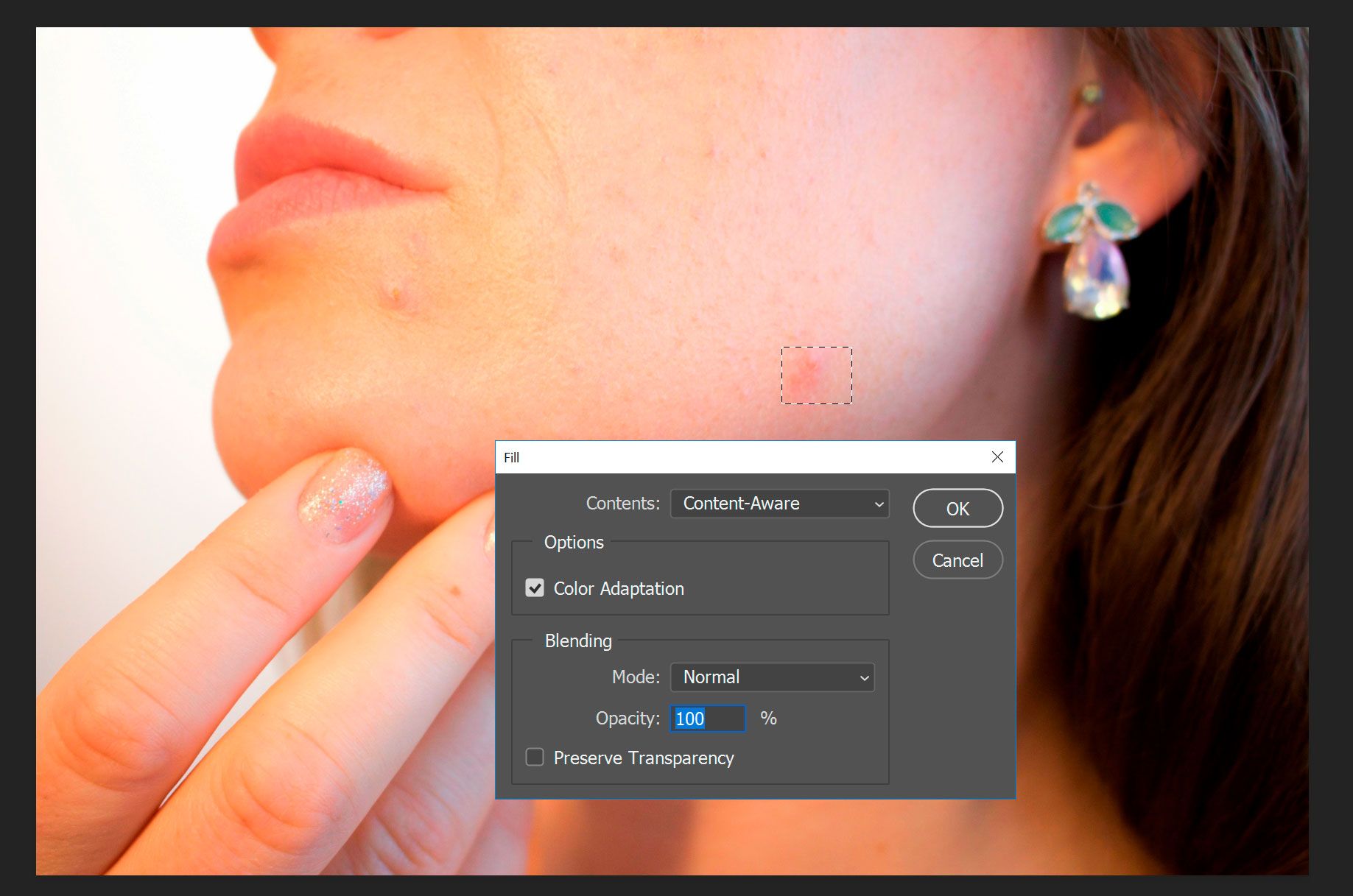 Now, as soon as you click on the spot you want to heal, Photoshop will analyze the skin, remove the blemishes and replace it with good texture.
A useful tip is to keep the size of the brush slightly bigger than the spot. This will keep the skin and lighting natural, and the replacement won't look obvious!
And in case you make a mistake, you can always hit Ctrl+Z for undo.
There are also various videos available on YouTube to help you out!