Do you still think the only way to go from photo to drawing is to ask an artist to do the job? If yes, then meet new technologies! Photo to Sketch Converter, a unique tool by SpftOrbits, is designed to convert photos to drawings in seconds. With the help of this program, you'll be able to create hundreds or even thousands of beautiful sketches without much effort!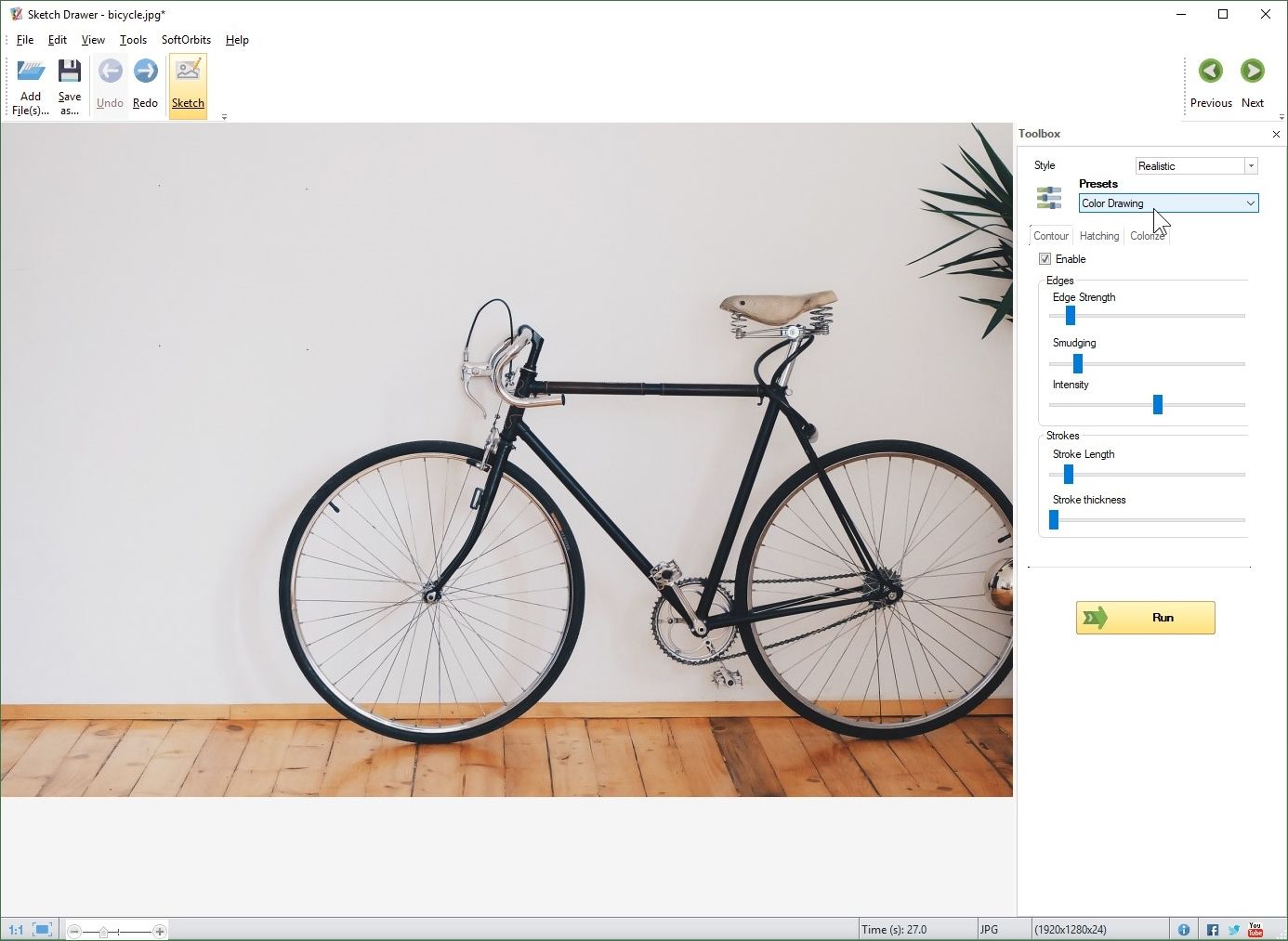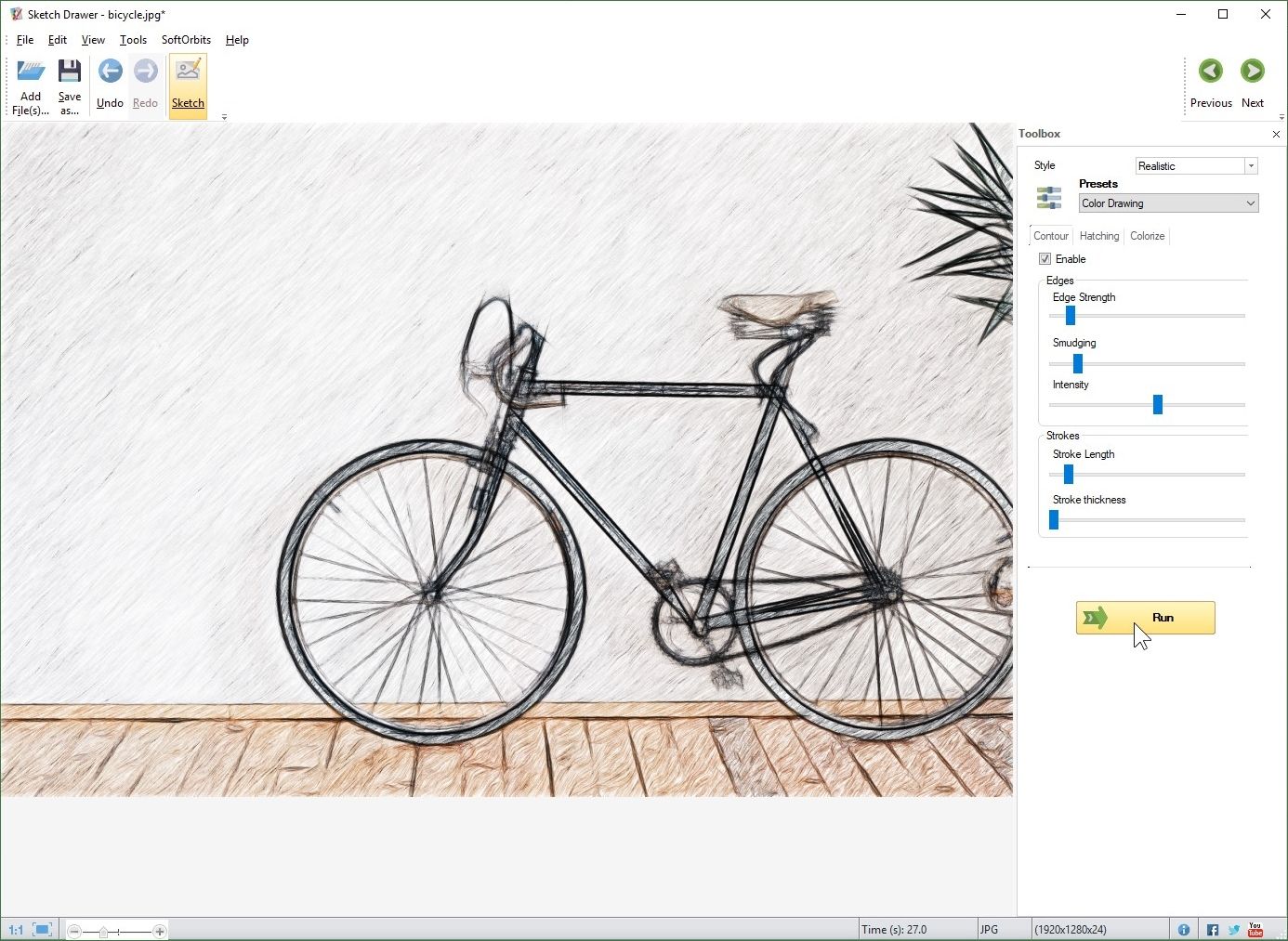 Here's what you need to do to transform photos into line drawings with the help of Sketch Drawer.

How to change photos to drawings (step by step)
Add photos to the program
Using the Add file(s) button, upload the pictures to change into drawings (you can select several photos if you'd like).
Sketches Drawer comes with multiple presets that you can choose from. In just a few minutes, you can easily convert your digital photos to pencil sketches in black and white or color drawing effects. With your numerous art options, any presets you decide for your image will always give you an awesome output. So fun and simple, with no more complicated tools to get used to, but with just clicks and tweaks, you will have your perfect sketches within the shortest time possible!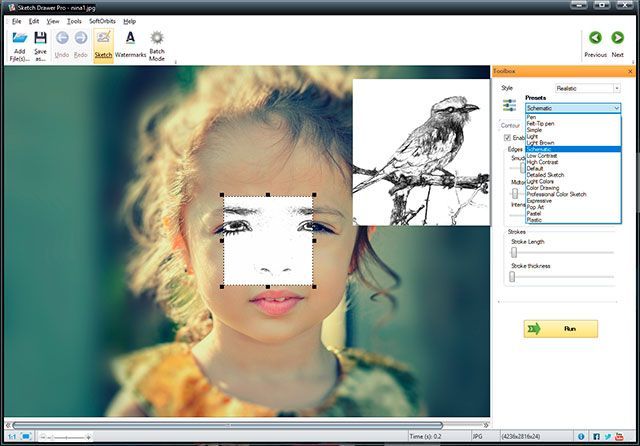 Select the desired color scheme (B&W or color), hardness, edges, texture, and other parameters.
Click Run to begin the transformation process and, once ready, save the newly created sketch as a new file.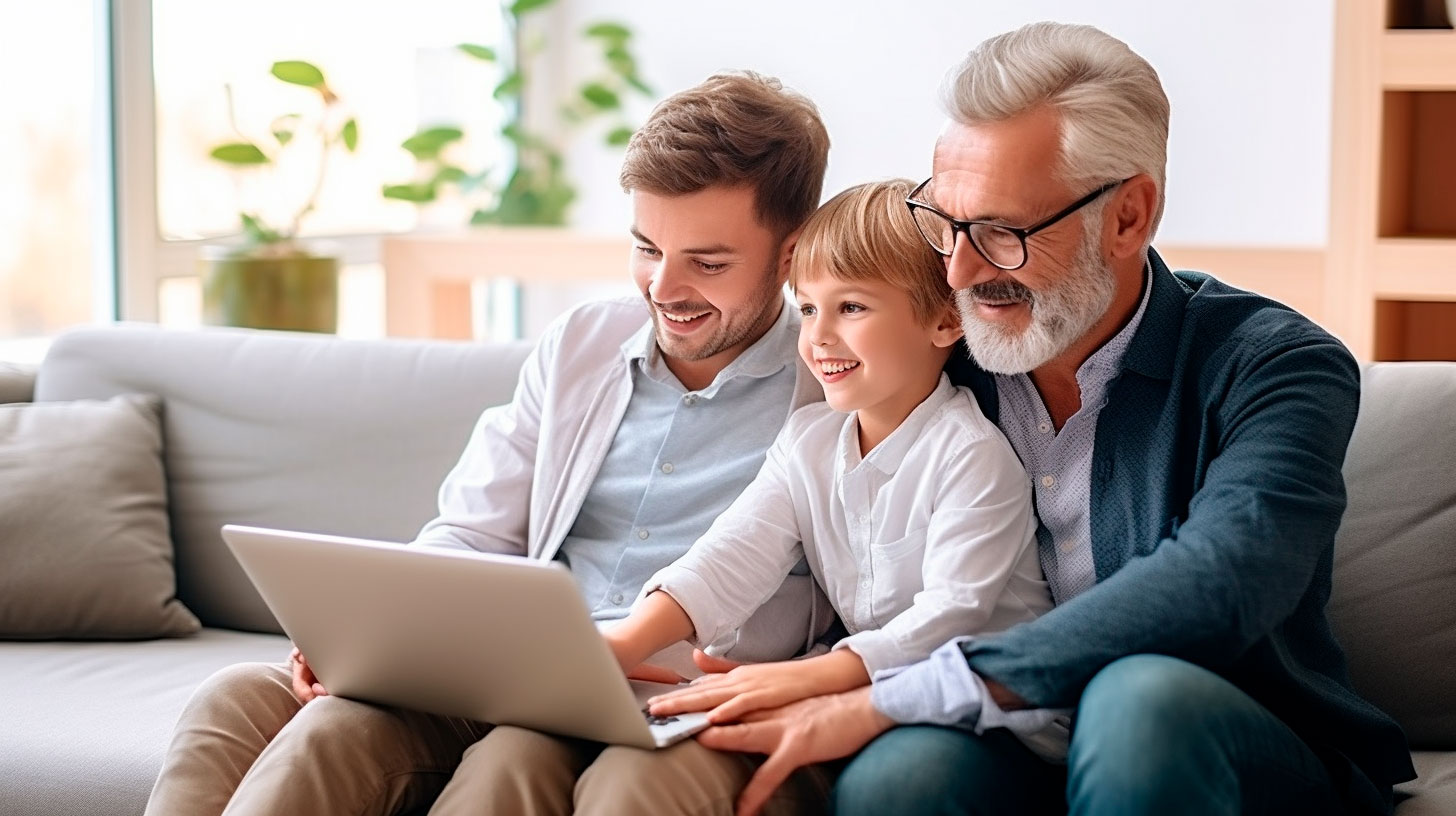 Photo-to-drawing effect
You may not be an artist, but you can now easily change photos to drawings worth sharing with everyone. Available software and applications allow you to add various artistic effects to your digital photos.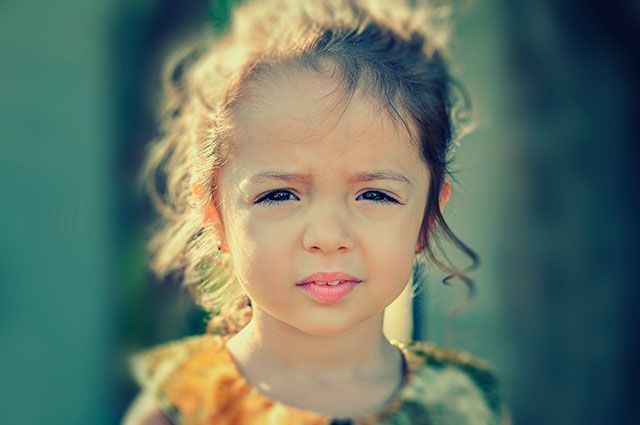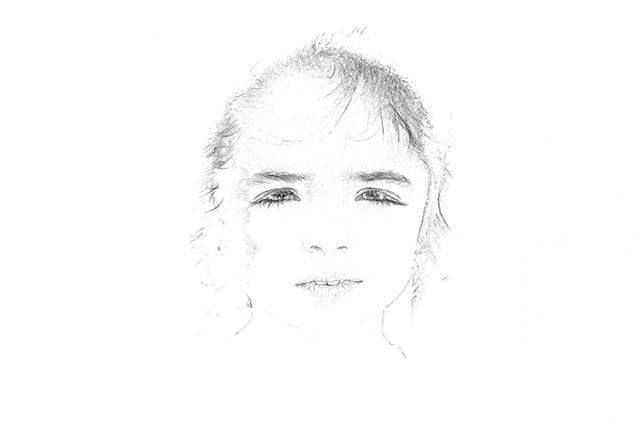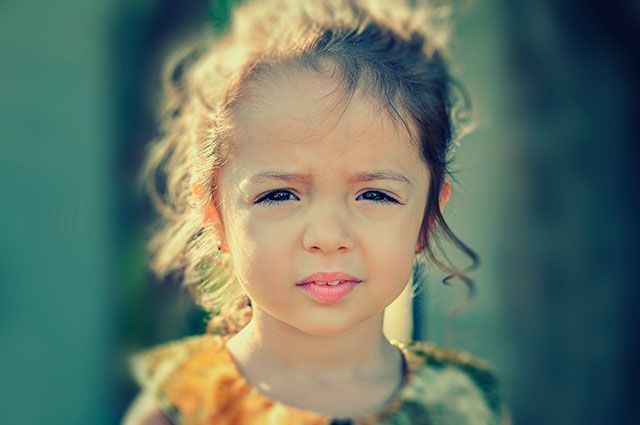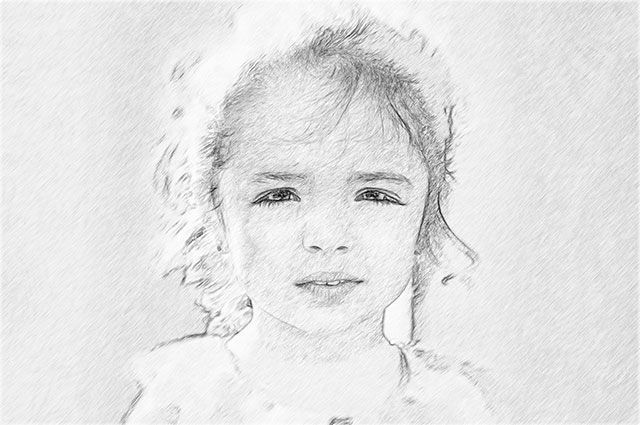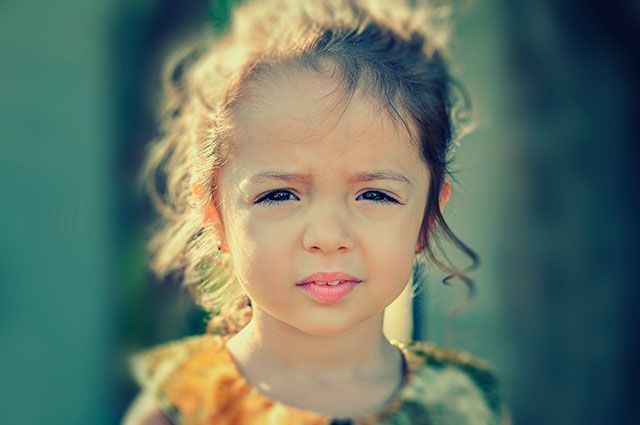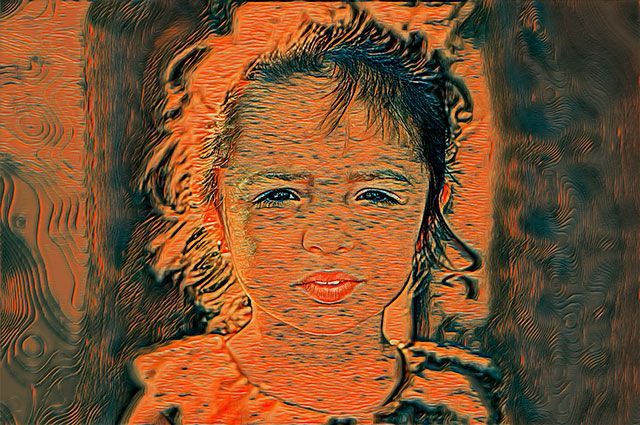 As the saying goes, a picture is worth a thousand words. With the continuous development of online social networking sites and photo-sharing applications, users upload more and more photos to share with their families and friends. Instead of just using fancy words to describe their experiences, many people prefer to show a picture that captures what they want to say. Sometimes, these beautiful pictures are used as backgrounds to enhance quotes' meaning and aesthetic beauty further.

Software to Change Photo to Drawing
Aside from those already mentioned features, Sketch Drawer allows you to change photos to drawings in just a few clicks. When you want to apply a photo drawing effect in more than one picture, you do not need to give more time and effort to process them individually. The software can easily convert all your album's photos to sketches in a few minutes. You can save all the photos you want to turn into sketches in a particular album, and Sketch Drawer will convert them into sketches with your preferred effect.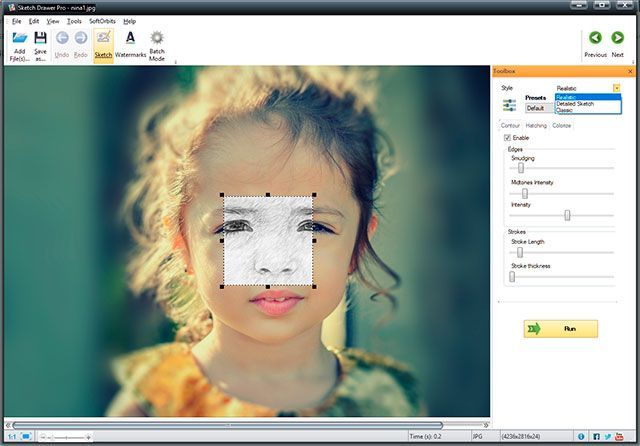 Convert photo to line drawing app is the leading software that changes photo to drawing in just a few clicks and with other impressive features. You do not need to be a pro to apply effects on photos because anyone can easily use this software. To apply a pencil drawing effect on your photo using Sketch Drawer, you have to open the original copy of your chosen photo, choose your preferred effect, and save your new artwork. You can choose from several design filters to achieve your desired sketch. You can select from pen or pencil sketches and watercolor effects. You can also opt for a black and white or a colored photo sketch. To have a colored sketch of your photo, you click the Color Sketch box. Not clicking the said box will give you a black-and-white sketch. It is that easy. You can now share your work of art with your family and friends or use it as your profile picture on your online pages.

Download a free trial version of the software to change photo to drawing today to check out this product for free!

Tips on changing the photo to drawing
The key to achieving a good drawing lies in the raw image. The image you are using should be in high resolution. If you use a low-resolution image, try to adjust the shadows around the drawing or sketch to preserve the quality.
If you plan to use the photo for your website or in other places on the internet, opt to use an image of high DPI quality. Also, check on the actual size of the image to make it fit on your webpage. Some photos online will require a certain size and resolution to fit.
Now let's see why you should prefer Sketch Drawer to other photo-to-sketch software.

Advantages of Sketch Drawer Over Other Converters
Unlike sophisticated software like Photoshop, GIMP, and other programs for professional graphic designers, it is very easy to use. Sketch Drawer is ideal even for beginning users.
At the same time, unlike free online tools, it is very efficient and yields pictures of professional quality. No one can ever tell that the sketch was created with such a simple tool.
With Sketch Drawer, you can change photos to drawings, color sketches, and many other unique designs.
TOP 5 reasons why you should try Sketch Drawer to change photos to drawing
All you need to do to change a photo into a drawing is make 3 simple clicks. It will only take you a couple of minutes!

The program's user-friendly interface makes it easy to use, even for those who have never dealt with similar applications before.

Sketch Drawer is efficient
Despite the seeming simplicity, this program has numerous functions that allow you to create drawing chef-oeuvres.

Sketch Drawer is free to try
During the trial period, you don't have to pay a penny for using this converter. Upon the expiration of the trial period, you can uninstall the program or buy the full version.

Finally, SoftOrbits is always there to help you with Sketch Drawer! Customer support is available 24/7 and open to all your questions, suggestions, and comments.
Download your free trial version of change photo to Drawing software by SoftOrbits today!

🙋Frequently Asked Questions
Premium G20 Edible Groundnut Oil -
An exceptional choice for health-conscious individuals
Key Features:
Unrefined and Cold-Pressed: G20 Groundnut Oil undergoes a meticulous cold-pressing process, ensuring the oil retains its natural goodness and vital nutrients. With its unrefined nature, you can savor groundnuts' authentic taste and inherent benefits in every drop.
Unrivaled Quality: G20 Groundnut Oil is meticulously crafted from select groundnuts sourced from trusted farmers who adhere to quality standards. This ensures that you receive a product of exceptional purity and excellence. Obtaining the FSSAI certification goes through rigorous testing and compliance with various quality parameters, including hygiene, labeling, packaging, and manufacturing processes.
Nutritional value: Our G20 Groundnut Oil is a nutritional powerhouse, abundant in heart-healthy monounsaturated fats, vitamin E, and antioxidants. It supports cardiovascular health, aids digestion, and strengthens the immune system, making it a valuable addition to your daily diet.
Original field mungfali flavor: Our G20 Groundnut Oil is singular, enhancing the taste of your daily meals. Its delicious flavor is evident in every bite, adding a unique and enjoyable element to your dish.
Our 15-liter bottle is specially designed to preserve the oil's quality. The bottle is air-pressurized, creating an environment that minimizes oil exposure to oxygen. This helps prevent oxidation, which can lead to rancidity and degradation of the oil's freshness and nutritional properties.
With its high smoke point, G20 Groundnut Oil offers versatility in various cooking methods, including deep frying. Its stability and resistance to rancidity guarantee that your dishes maintain their flavor and nutritional integrity. It does not produce any extra smoke after frying, which will keep its aroma.
Health-Conscious Choice: Our commitment to your health for the body is evident in every drop of G20 Groundnut Oil. We prioritize your health by keeping our product free from additives, chemicals, and artificial preservatives, offering you a pure and natural oil aligned with your conscious lifestyle choices.
Beauty Enhancement: Besides its health benefits, G20 Groundnut Oil enhances beauty in various ways. Its highly moisturizing properties make it a preferred ingredient in many skincare products. Regular use of the oil can lead to softer, glowing skin and effectively treat skin conditions such as pimples and acne. The oil's antimicrobial properties help keep the skin free from bacteria, promoting a healthier complexion. Furthermore, consuming G20 Groundnut Oil internally improves overall body wellness, reflecting the skin's appearance.
Antioxidants: Groundnut oil contains vitamin E and other antioxidants that help protect cells from damage caused by harmful free radicals. Antioxidants are crucial in reducing oxidative stress and inflammation, associated with an increased risk of cancer development.
Our 12-month warranty card extends the standard warranty period, ensuring a full year of protection against manufacturing defects or faults. We stand behind the quality of our strings and want to provide you with the utmost confidence in your purchase.
Obtaining the FSSAI certification goes through rigorous testing and compliance with various quality parameters, including hygiene, labeling, packaging, and manufacturing processes.

We care about your loved ones, so Make a healthy choice with Molimor G20 groundnut Oil for your family.