Why do you need to watermark an image?
Watermarking an image or artwork is the best way to protect photographs from unauthorized use by image thefts online. In this day of sharing publicly and publishing online works and pictures, anyone can fall victim to stolen images and results. Be sure to get permission from people who understand the meaning of
intellectual property
before the time you see your photo or artwork being used on another site. Therefore, learning how to make a customized watermark or logo using the best digital watermarking software available, the Batch Picture Protector, is crucial.
Digital Watermark Software for PC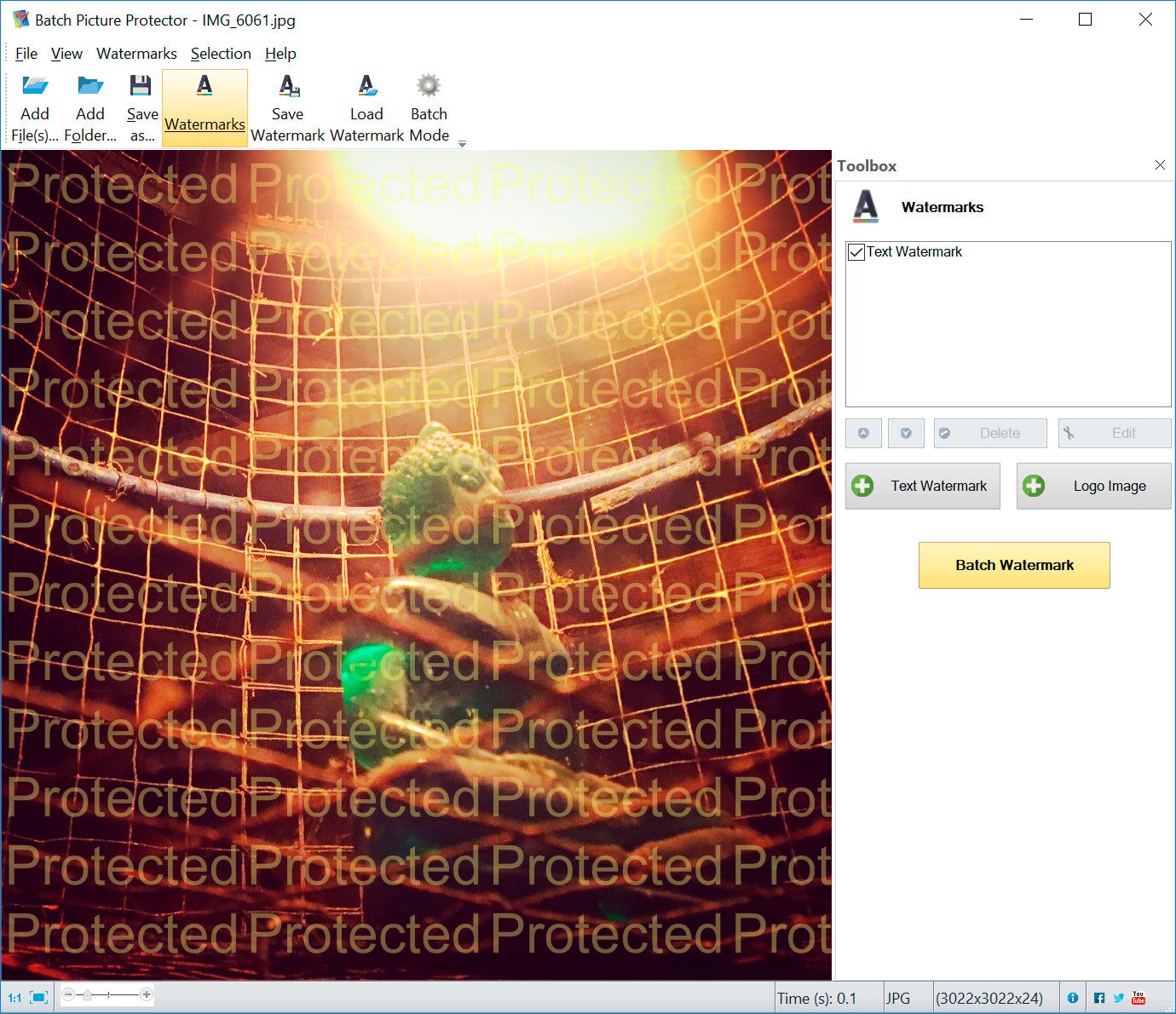 A watermark may contain your personal or company logo, website URL, or customized design placed on an image or artwork to discourage image thieves from claiming it as their work. The best batch watermarking software can be downloaded with a free trial and may also be bought online. The software is favored most by digital graphic designers, banner and logo makers, professional photographers, and image enthusiasts who want their work identified for protection. Using the Digital Watermark Software for PC, the images and artworks are fully protected by its nonerasable or fixed watermarks and logos that can not be easily removed. It is also compatible with other leading digital image-enhancing programs. Once a watermark is applied to an image, it can be saved in various file formats to your drive.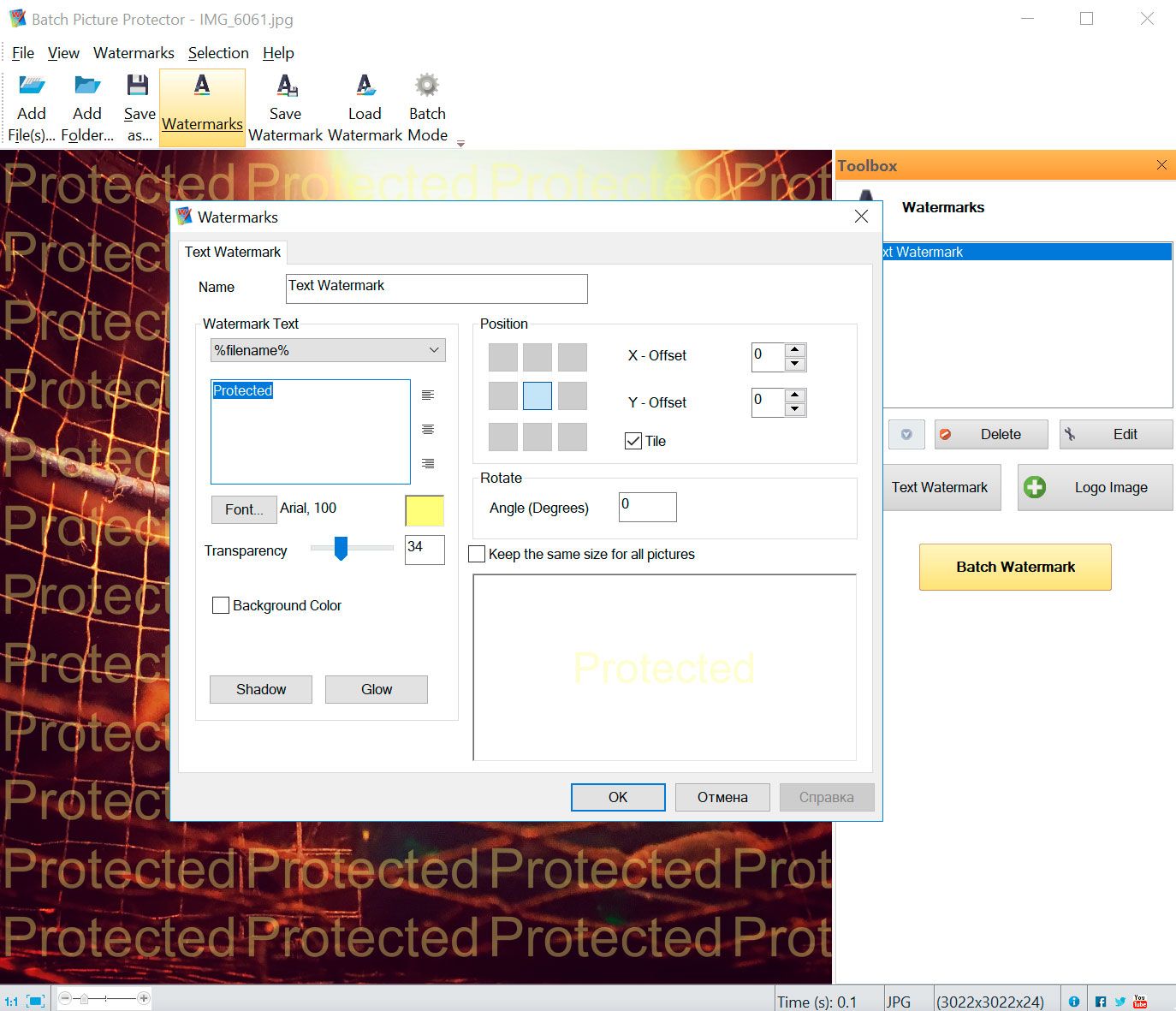 Explore its tool options and settings to customize that much-needed watermark for your images. Besides complying with Windows 11, 10, and 7 operating systems, it is fully equipped with graphics and text to suit every watermarking need. With its broad option of settings, adjust the transparency according to the preferred clarity and visibility of your watermark on the image. The user-friendly digital watermarking software for PC also comes with a handy feature called automatic watermark positioning and eventually saves all your available watermarks on your watermark library.

Batch Watermark App for PC
Batch Picture Protector uses recursive file processing to watermark photos and works effectively with the essential image formats. Its users can save new files in alternative or similar formats after adding watermarks to their photos.
Saving watermarks allows them to reuse their favorite watermarks whenever needed or apply them automatically to their photos by helping them save them into their watermark libraries using command line scripts. It also helps create all kinds of multiple complex watermarks that are wide and customizable.
Supports all major image formats
You can tap Batch Picture Protector regardless if you want to save your photo in a JPEG, PNG, or GIF file format. This application is also compatible with current operating systems. The majority of its patrons claim that Batch Picture Protector is the best Digital Watermark Software for Windows PC. Graphic artists and business owners will surely appreciate how this application can be used on almost any platform without complicated tweaks.
Fast and reliable Digital Watermark Software for PC
The graphic production industry is very demanding. This is true, especially if you are currently involved in projects which require you to produce hundreds of unique images under a strict deadline. In this situation, you need an application to place a watermark on hundreds of photos in minutes. Batch Picture Protector is an excellent option for this purpose.

Best Digital Watermark Software for Photographers
With an easy-to-use interface, you can quickly familiarize yourself with the ins and outs of the best Digital Watermark Software for photographers. You have several options as you download watermarking software for PC, but only a few can be compared to Batch Picture Protector in terms of simplicity. It comes with a complete user manual which you can freely access if you ever encounter problems using the application. Uploading your unique watermark photo to the application, resizing, and repositioning it is a few button clicks away. You can indeed place a watermark on photos using high-end image processing applications. Still, the simplicity offered by Batch Picture Protector allows virtually anyone to carry out this task effectively.
🙋Frequently Asked Questions
To create a watermark that is hard to remove, make it semitransparent and place it over a large part of the source image. Watermark may combine graphics, illustrations, and text. A watermark can have a logo image, website url, or copyright of the users if they use it with their preferred image editing software.
This watermark app for PC does not only help in protecting images in a simple and faster way, but it is also the best way of adding watermarks to photos. Banner makers, artists, and designers who require customers to evaluate their artwork proofs find this Digital Watermark Software for PC very helpful. It also helps to watermark and protect image copyright by web image publishers.
Are you an aspiring graphic artist who wants to make it big in your chosen industry? This profession can be gratifying, especially if you know how to protect your works of art. Batch Picture Protector can be of great help to you in this aspect. This is among the many applications sold today which promises to make watermarking hassle-free and less time-consuming. Nevertheless, it seems ahead in popularity compared to most of its competitors.
You should you image watermarking software for PC to add copyright to your artwork.