Having the right background can enhance a photograph. Whether you have a portrait photo and want a white background or you want to add texture or color to it, a great program such as Softorbits Photo Background Change by SoftOrbits can do the trick. You can remove the background from your photos and cut and paste objects with the click of a mouse. This software is intuitive and simple to create the perfect picture.

How to use Perfect Photo Background Changer Software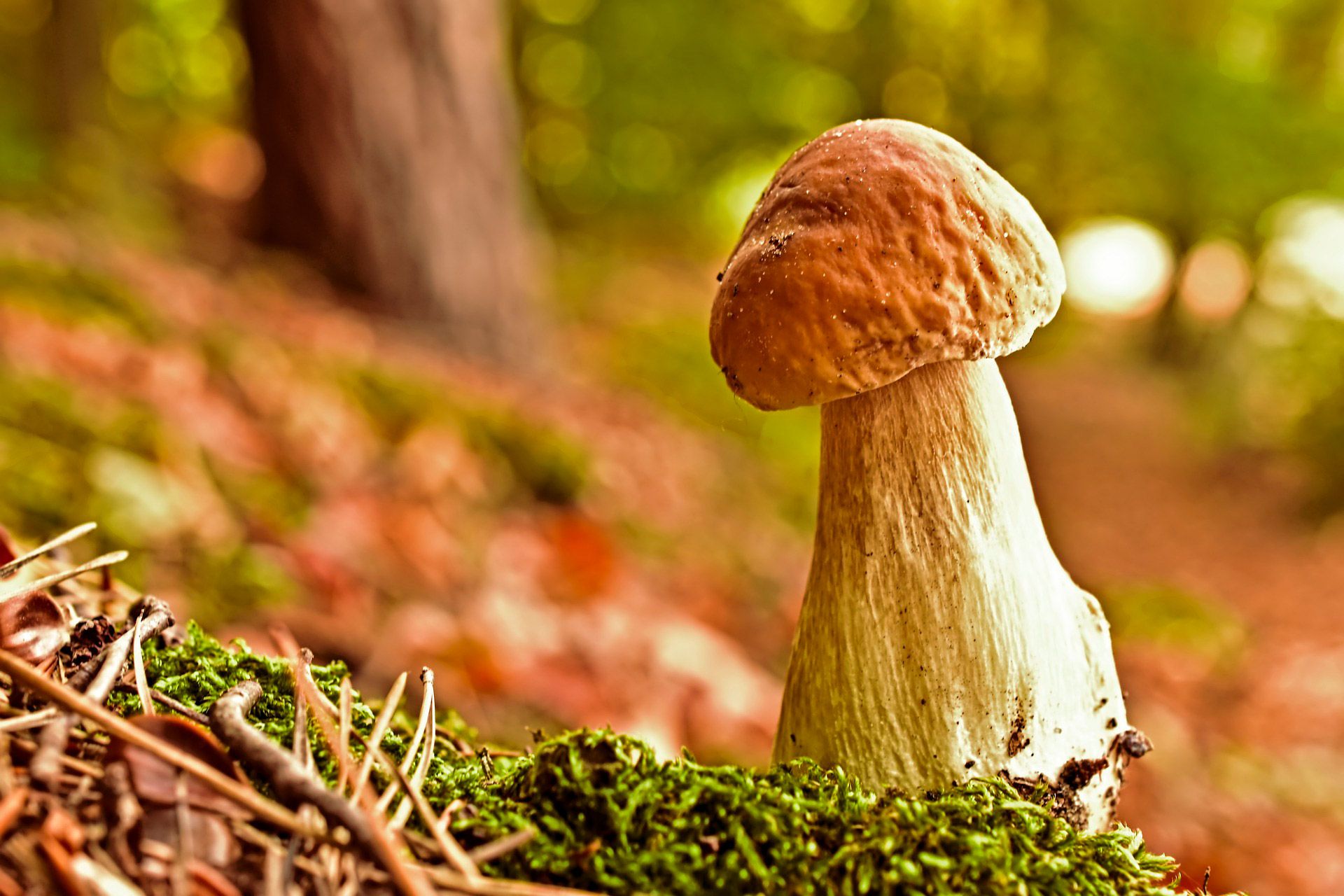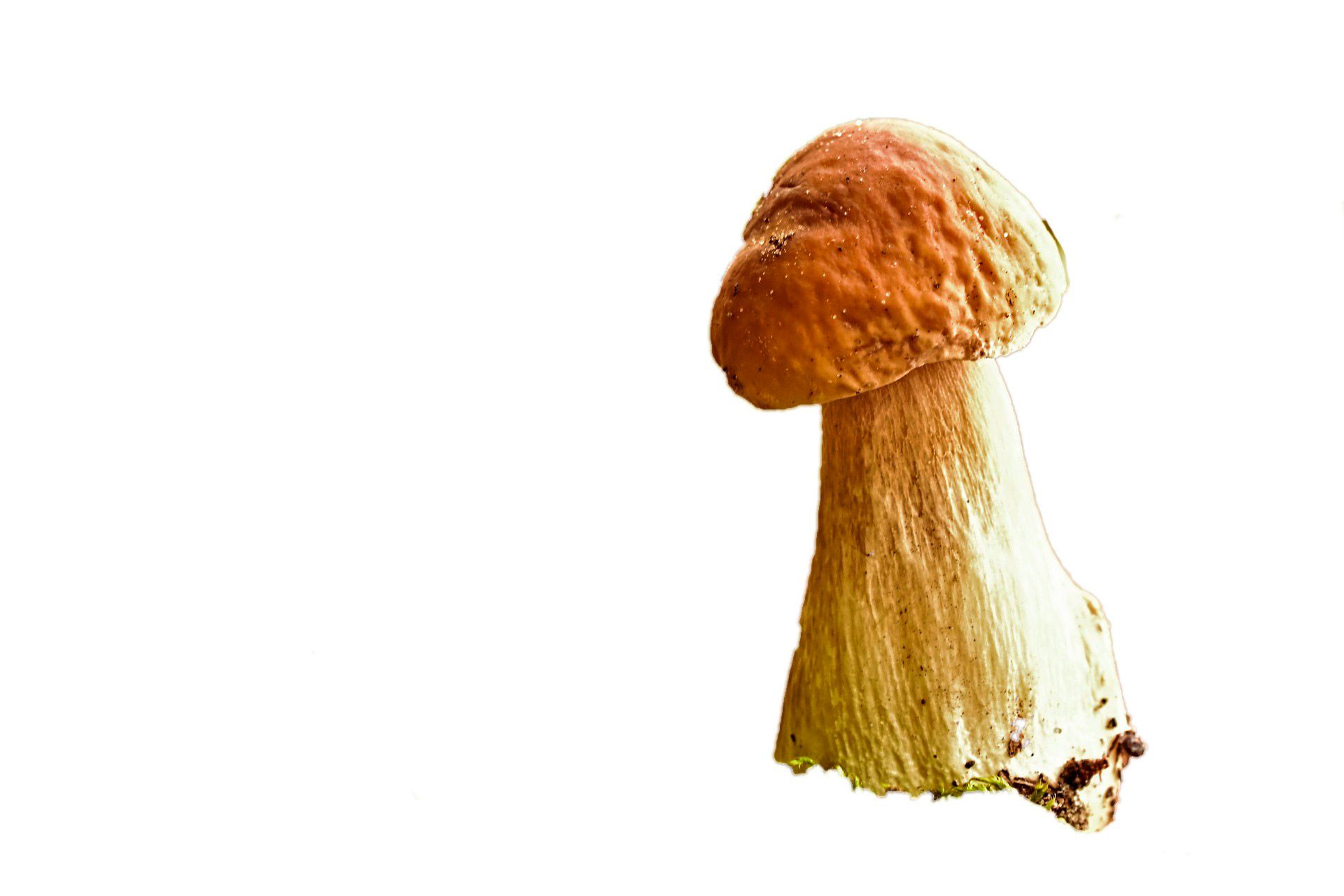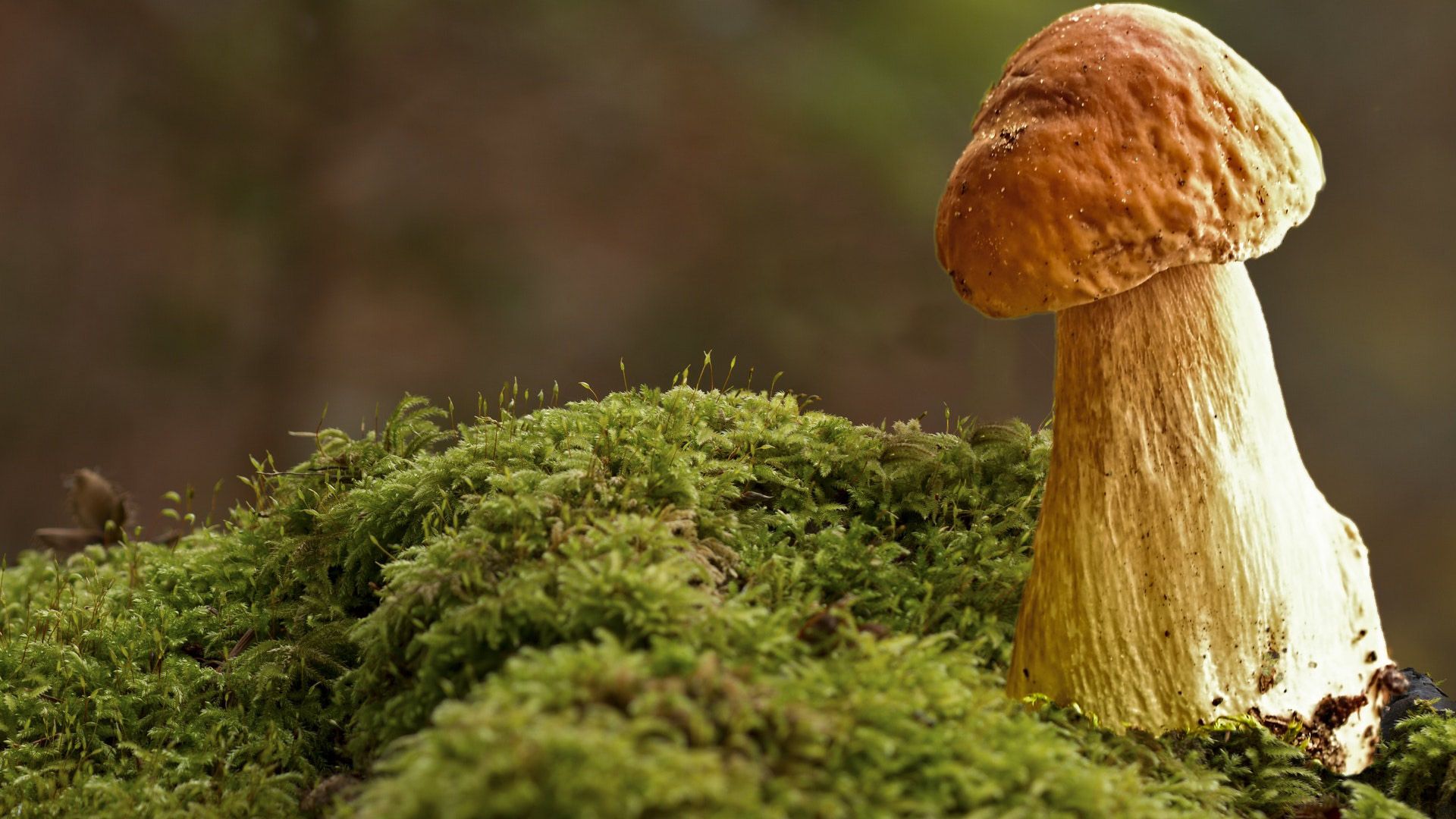 Perfect Photo Background Change Software
Perfect Photo Background Change Software will make editing your photos so easy.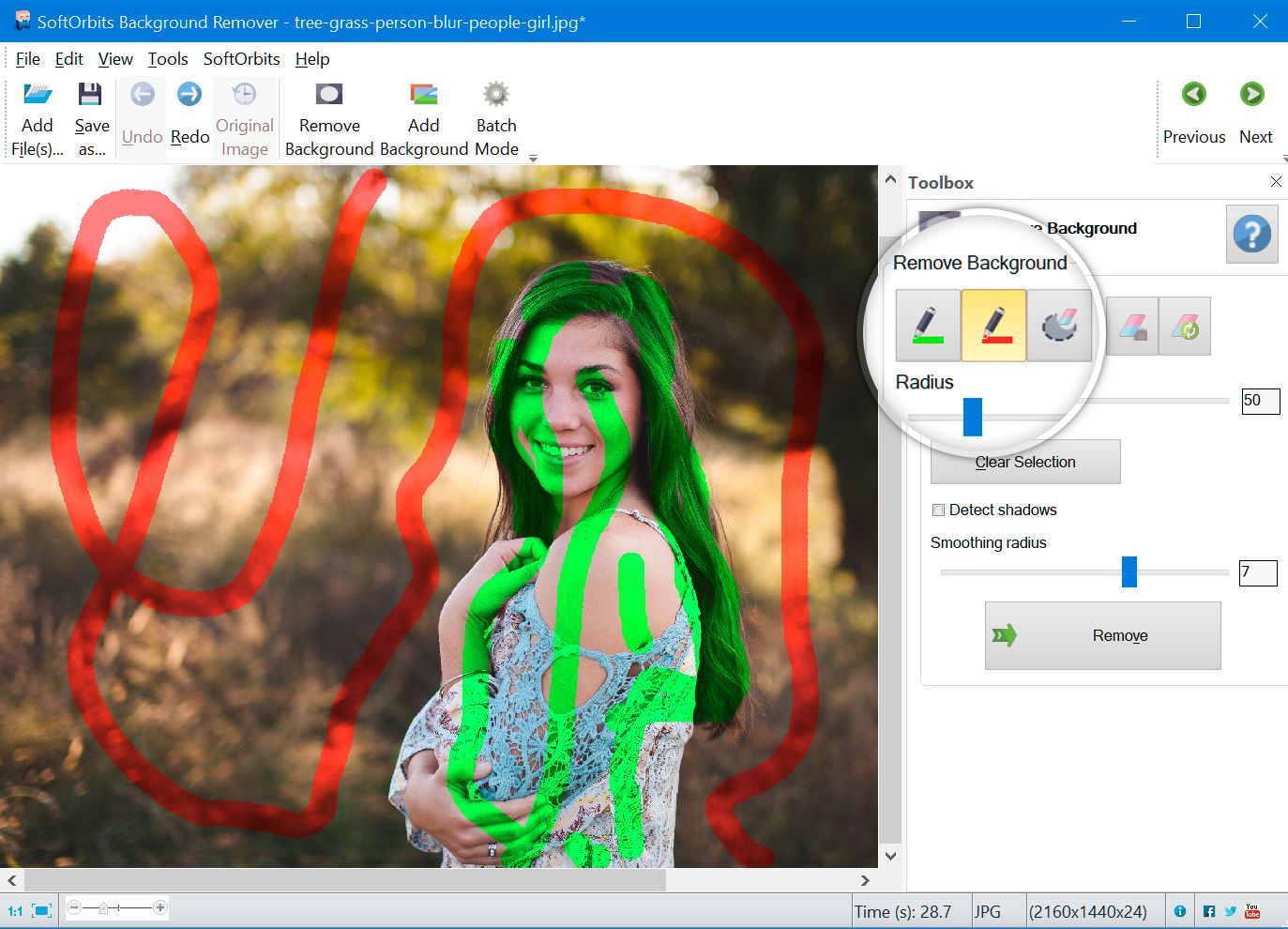 If you have objects in the background that you want to eliminate, the software can intuitively remove the background without harming the people in front. Add a white background to the photo for a crisp, clean look. You click anywhere on the picture, and the program will remove that background and keep anything you want.
Example 1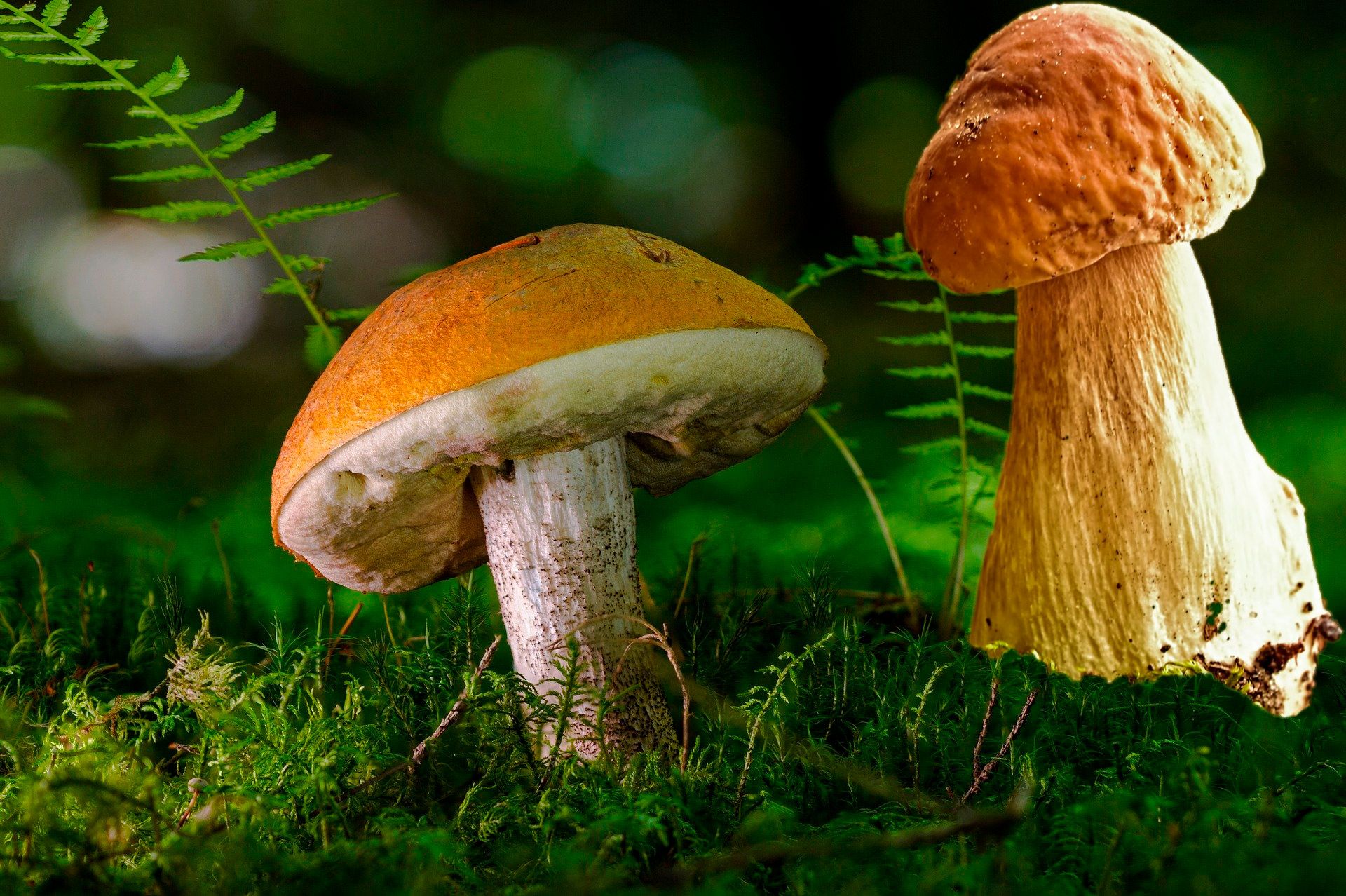 Example 2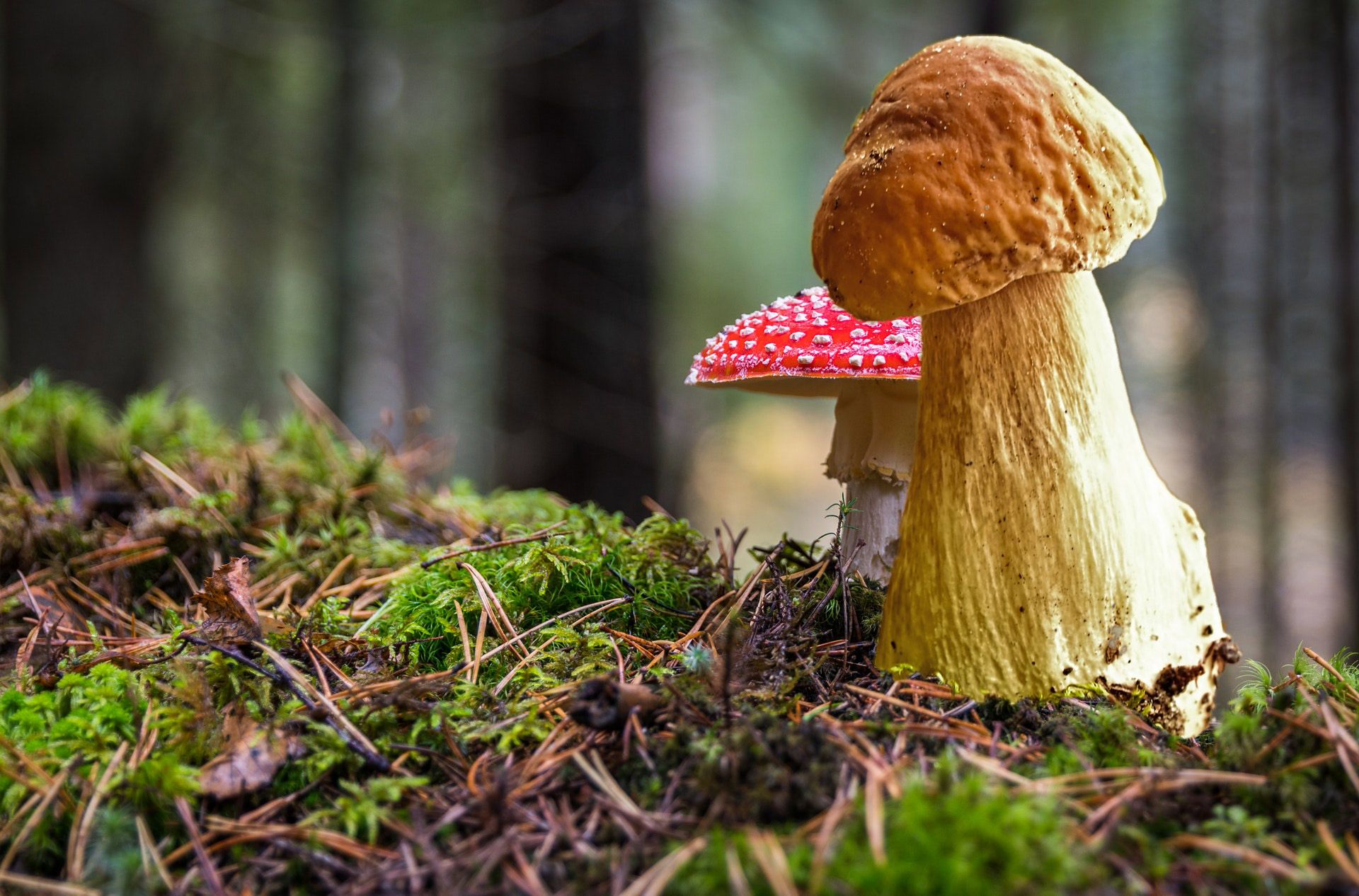 Example 3
Example 4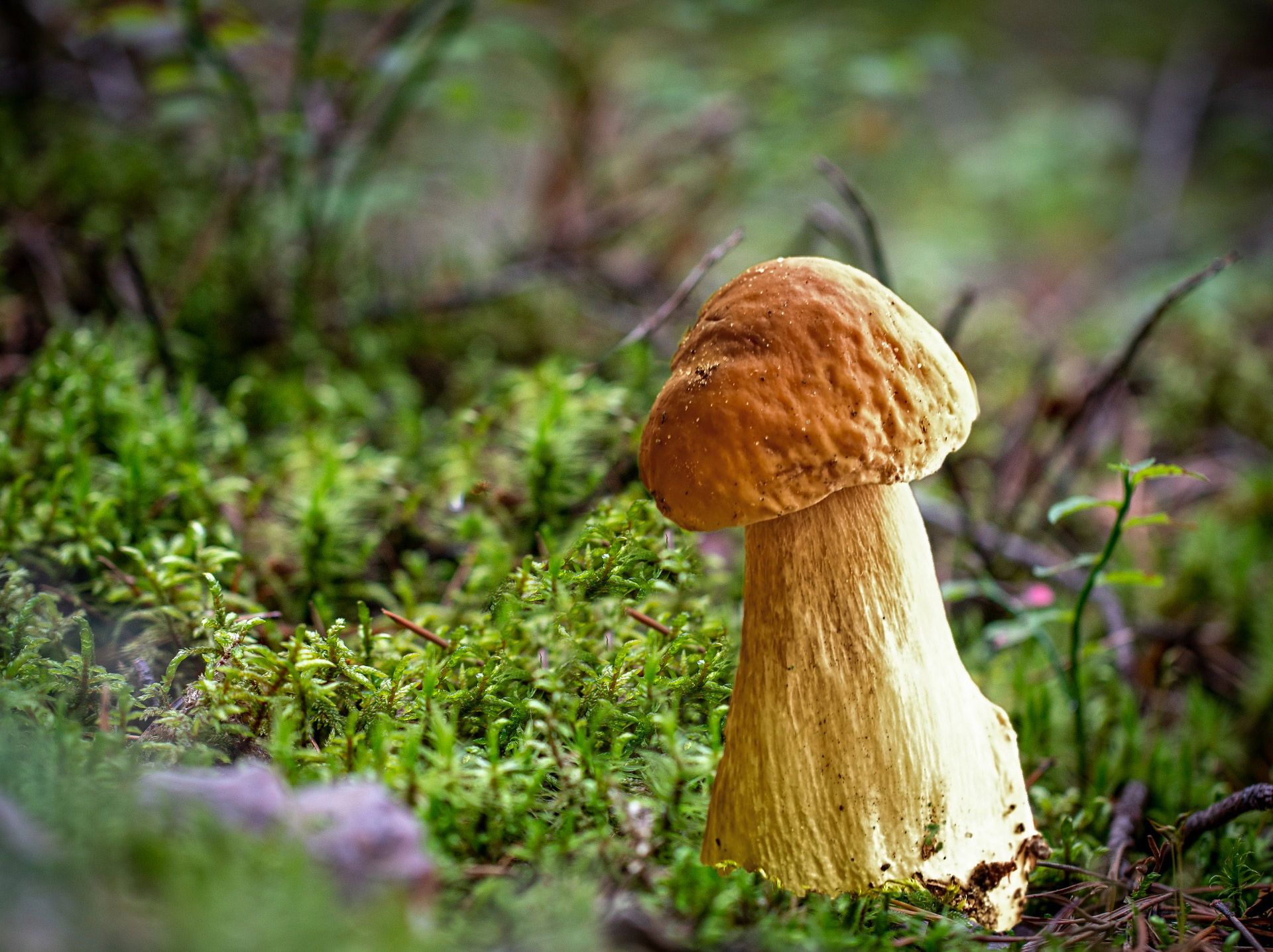 If you have several objects that you want to keep, you can mark them in green. You mark the part you want to be removed in red, and the program will do the rest. Because it is intuitive, you only need to mark an area; the program will know what to keep and remove.

How to Add Background to Photos
When ready to add a background to the photo, you will start by opening the Perfect Photo Background Change Software free download link. You can click Add files and choose the files you want to edit. If you have more than one photo to edit, you can select all of them and use the Batch mode to edit them simultaneously.
Run the photo editor with the background changer software.
Select the background and foreground
Next, you use the green marker to mark parts of the photo that you want to keep and the red marker for those parts that you want to remove. You can select what background you want to add by checking the box. You can choose transparent, background color, or photo.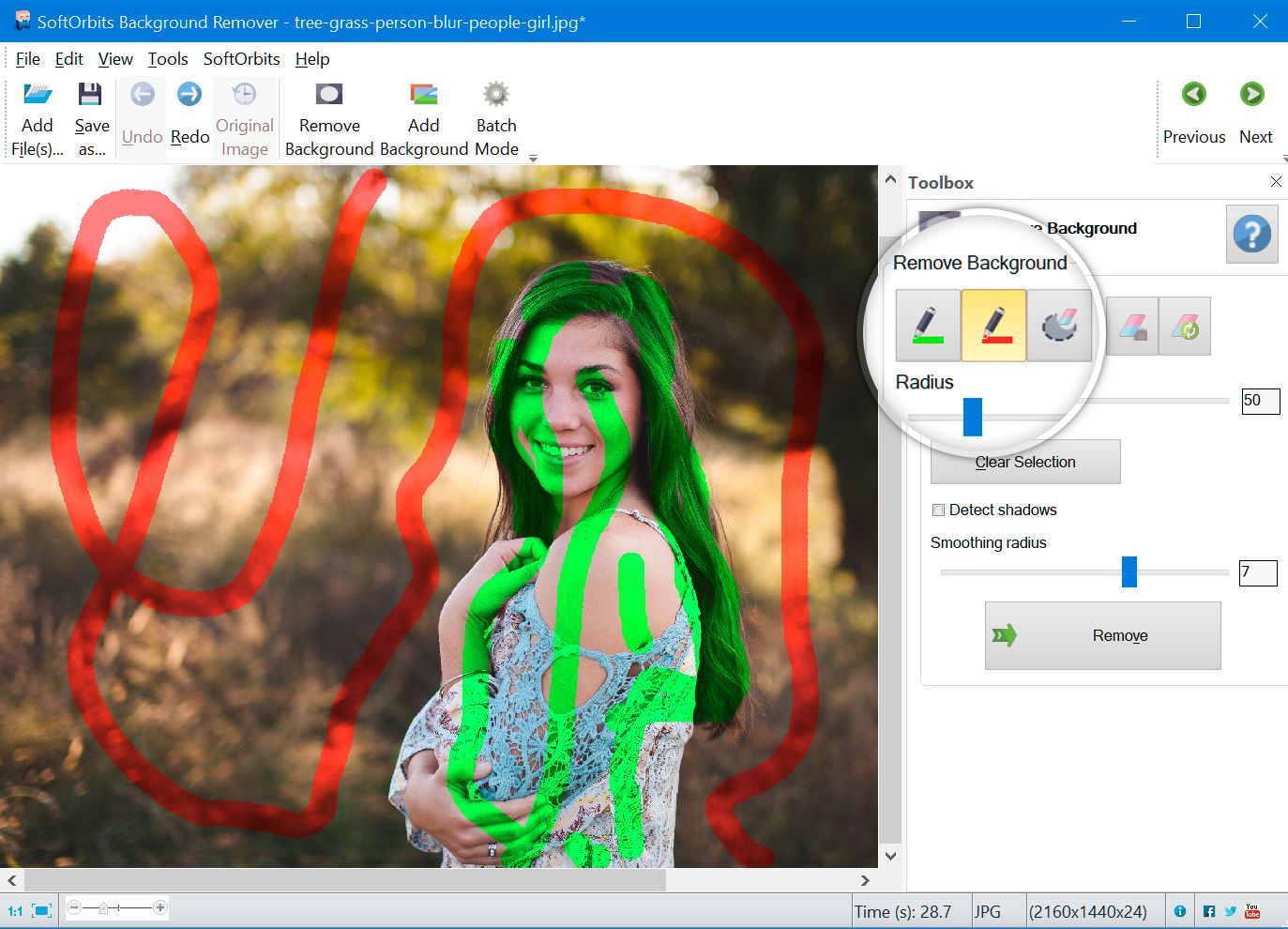 Now you just click on Remove, and the program will finish it for you.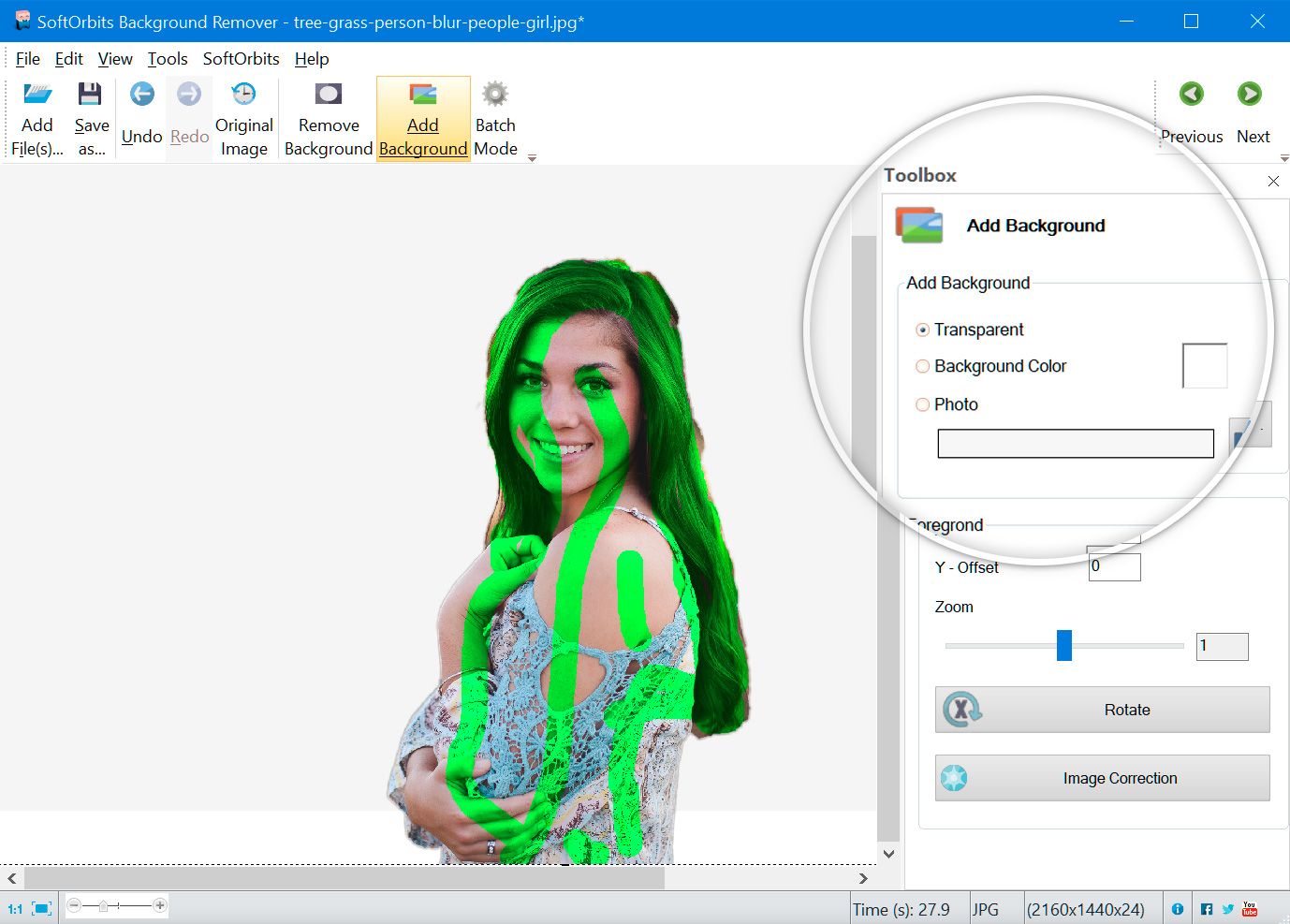 The great thing about this program is that it is easy to use, and you can quickly edit your photos to look professional. You only need to follow three steps to create photos you can enjoy for a long time.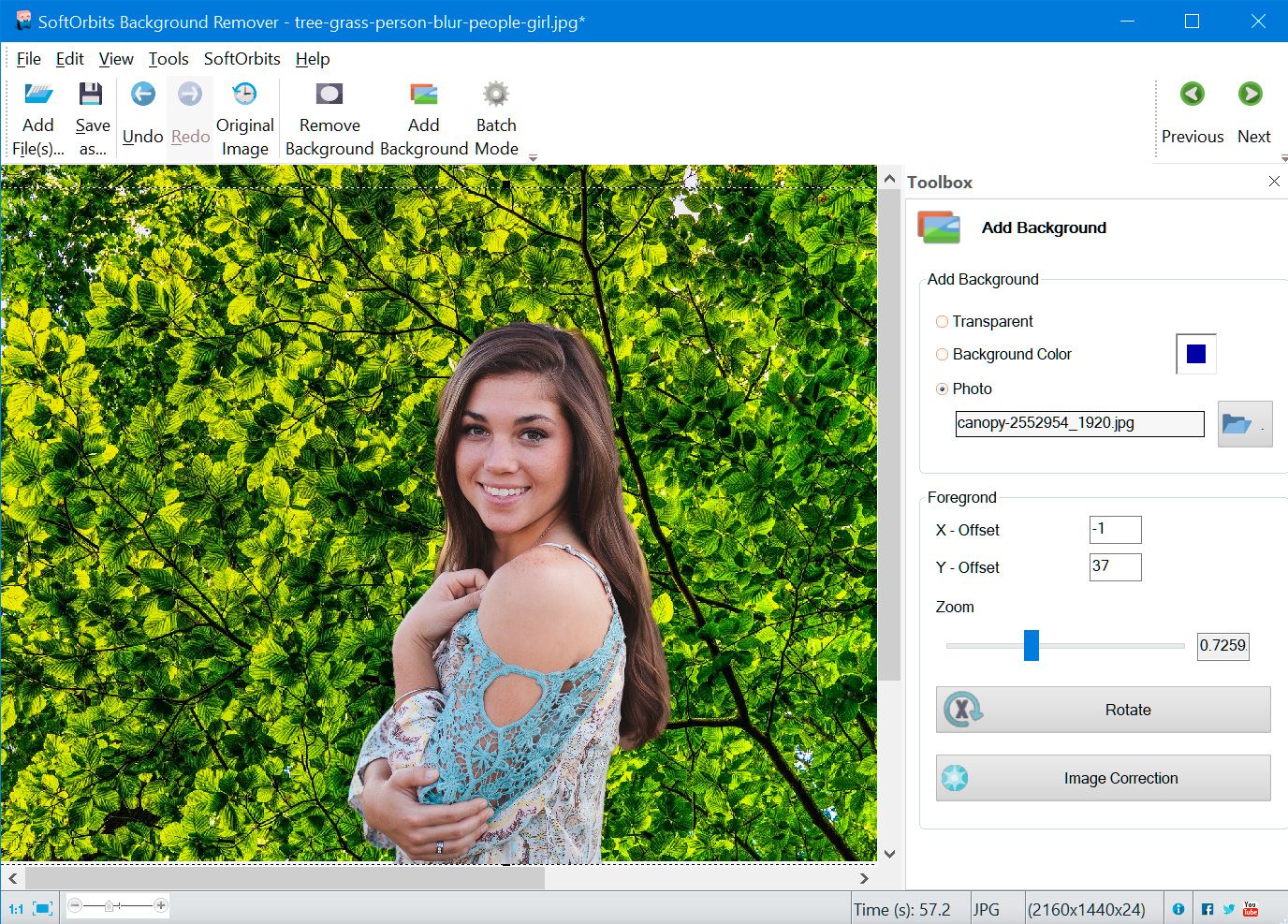 🙋Frequently Asked Questions
How to Change Photo Background for an online store
When you take
photos for a business profile
, you might want a photo of the ocean behind you. You only need the two photos; this background changer program can add the ocean as your background. A white background is great when you want to add background to a picture that won't distract from the person you are shooting.
In addition, you can make sure that you zoom in on your subject when you take the picture so that the person is in clear focus. It is important to ensure that the image is clear and sharp and will pop against any background you choose.
How to add a white background to a photo for My Online Store?
When you are listing items in your
online store
, the ideal background is white. You don't want to distract from your items with a busy background, and white will show off what you are offering for sale. If you have a pair of designer shoes for sale, you will want the entire image to portray the shoes and nothing else. The white background will allow you to show off the shoes.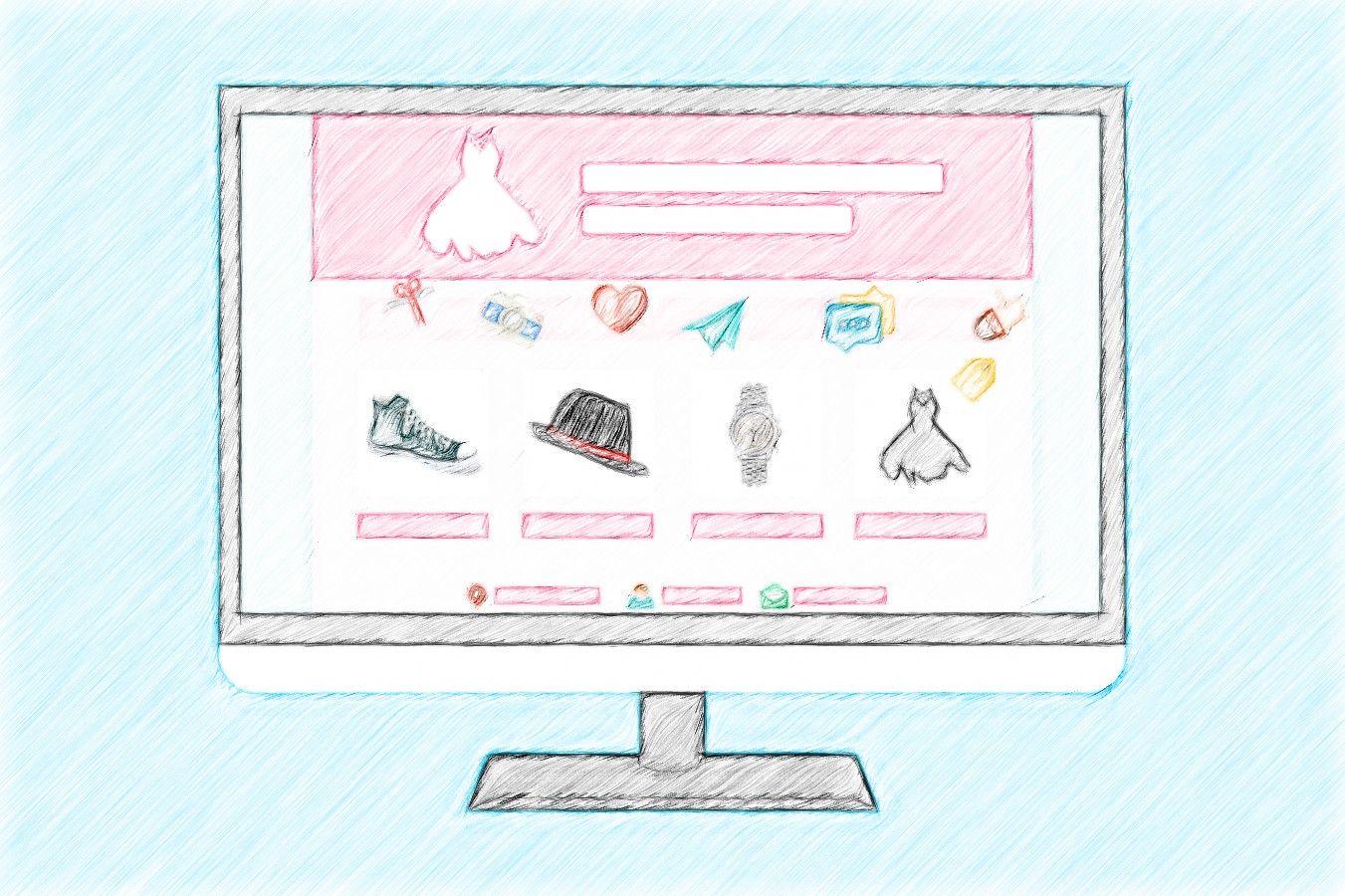 Your images will send a message to your customers, and when they look professional, you will build confidence in your products. A white background shows off any imperfections because nothing distracts the viewer from the item in the photo. If you have quality items, this type of editing will show customers that you have good products.
People often try to use a white backdrop for their online store photos, but the white is not as stark as what you can get when you add a white background. In addition, it takes a great deal of setup. Using a program such as Perfect Photo Background Changer photo editor allows you to choose the color of your background. The white will be pure white that looks clean and professional.

Change the photo background like a professional
When you want professional-looking photographs, a program such as
Perfect Photo Background Changer
photo editor Software can give you the tools you need to tidy up your shots. It allows you to take family pictures, make a collage of memories, make a business profile picture, or photograph items for an online store. No matter what you try to accomplish, you can edit your photos to be professional.
This program is easy to use and only takes a few simple steps. You can remove any background and add a photograph or solid background to your picture. You can edit multiple pictures at once with the
Batch mode
and add your watermark if you want to protect your pictures. This is a great background changer program for taking your photos to the next level. It is easy to use and when you mark out what you want to stay and what you want to go, it will blend the remaining parts of the image into the new background and leave you with the perfect photos.